Look ma, no hands: How our cars use driver-assistive tech to keep us safe
From Honda Sensing to Nissan's ProPilot Assist, adaptive technologies are becoming standard features in newer models, but we are still some years away from full autonomy.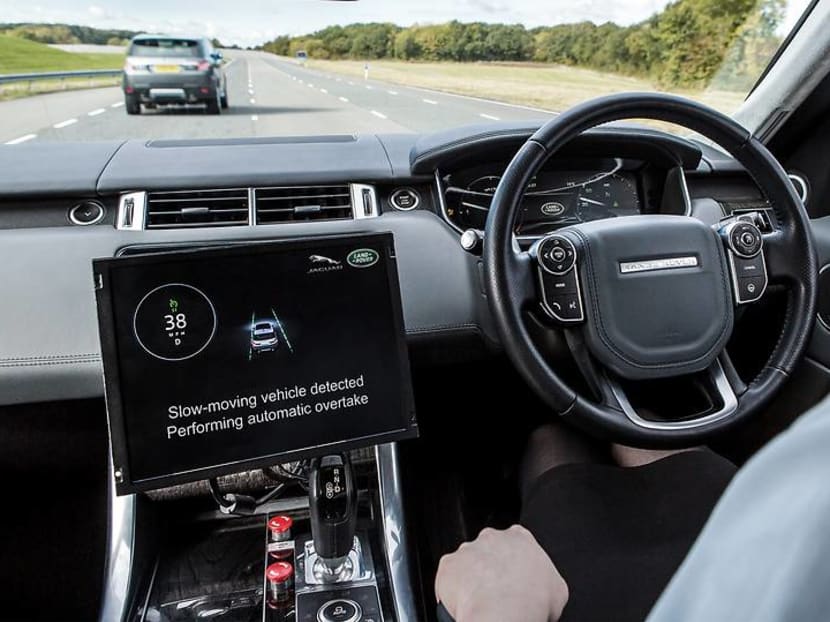 Regrettably, personal jet packs and flux capacitors remain figures of science fiction and have not appeared in our garages. The same goes for fully self-driving automobiles.
A few years ago, breathless analysts predicted we'd now be napping behind the wheel while commuting. Nope. Rip Van Winkle may find it popular in 20 years, but full Level Five autonomy is still a dream.
Autonomy has been trickling into cars since the 1958 Chrysler Imperial introduced cruise control. It took nearly 40 years before the Mercedes-Benz S-Class ushered in basic Level One autonomy with Distronic adaptive cruise control that sensed slowing traffic braked to avoid impact.
I have been reviewing cars since 2012, have done more than 200 of them for The Times and also produce a YouTube channel of reviews. That has given me a lot of seat time, and I can see that the pace of autonomy is picking up to the point that Levels One and Two have become ubiquitous; beyond that, not so much.
Level One is a vehicle with at least one automated driver assistance system; Level Two is more than one of the systems working in tandem. It can be confusing to figure out who offers what when you're car shopping, so I have spent the past few months testing autonomous tech to offer a guide. What I found was that even some affordable cars now have various degrees of autonomy that will help keep you safe.
With Honda Sensing, buyers can get tech that includes automatic emergency braking with pedestrian detection, adaptive cruise control, lane-keeping assist and blind-spot warning. Some of those features are in Subaru's EyeSight system and Toyota Safety Sense, but blind-spot warning is separate.
While more automakers are making this kind of safety gear standard, do your homework. The tech can be standard equipment, optional or a little of both.
For example, Ford's Co-Pilot 360 is standard on the 2020 Explorer XLT and includes automatic braking, lane-keeping assist and blind-spot warning. But to get adaptive cruise control, XLT buyers need to spend US$795 (S$1,100) for Ford's Assist+ version, and that's after adding a mandatory US$5,140 option package.
There is no question that these systems keep us safer. Even when optional, active electronic safety features can pay for themselves quickly. A Honda executive told me it supplied far fewer replacement front fascias for modern CR-Vs equipped with automatic braking. And Subaru said last year that likely pedestrian-related insurance claims fell by 41 percent in vehicles with the second-generation EyeSight system, which was introduced for 2015.
Nissan's ProPilot Assist, standard on some of the brand's premium trim levels and optional on others, goes beyond adaptive cruise control and is very confident on the highway. It's a hands-on system that paces traffic ahead and holds the car within the road stripes.
The Kia Telluride's impressive Highway Driving Assist, standard on some premium trims, allows drivers to travel sans hands for over a minute and navigates gentle highway curves confidently.
Some systems in luxury cars, including from Audi, BMW, Mercedes-Benz and Volvo, do more. BMW's Driving Assistant Plus can assess the route and adjust transmission mapping for smoother shifts and better efficiency. The Mercedes GLE450 switches lanes with the tap of a turn signal if the sensors find the space clear.
For all of these systems, drivers must be fully present. No posting on social media. Volvo, which has Pilot Assist, said its City Safety automatic braking is intentionally harsh to discourage people from relying on it.
Still, these systems are no higher than Level Two. Because Levels Three through Five aren't ready for consumers, the most elaborate Level Two technology is from Cadillac and Tesla.
Cadillac's optional Super Cruise is impressive. It uses radar, cameras, sensors, very precise GPS, a 130,000-mile (209,000km) database (increasing to 200,000 miles this fall) of highways mapped by a type of laser-based radar known as lidar. Super Cruise also has a camera mounted on the steering column to monitor the driver.
Although Super Cruise is just available on the CT6 sedan, the company said that it would be coming to more models, including the XT6, CT4 and CT5.
The system functions only on mapped divided highways, and it won't enter or exit them on its own. Arm it, and he CT6 then stays solidly in its lane and paces traffic down to a full stop with no input from the driver. At all.
I traveled 120 miles from the Washington/Oregon border to Tacoma on Interstate 5 without touching the wheel, throttle or brake. The system doesn't change lanes on its own. Using the turn signal releases the lane-keeping feature so the car can be manually steered.
The camera watches the driver to make sure he or she is facing forward. Watching videos or reading (Stephen King's "Christine" anyone?) makes the light bar flash red. No napping for you Mr Winkle. Ignore the lights and chimes and Super Cruise eventually slows the car to a full stop in its lane, triggers the flashers and activates OnStar to summon emergency workers. In short, it thinks you've had a heart attack.
After repeatedly testing the internal camera by looking away, the system locked me out temporarily. Not exactly an "Open the pod bay doors, HAL" moment, but I felt scolded.
Super Cruise made the trip significantly more pleasant and relaxing. I enjoyed scenery in a way not possible when focused on the road.
For Tesla, the newest iteration of its Autopilot uses a computer that's installed in every new Tesla (and can be added to many earlier models).
With eight cameras (and radar, GPS and ultrasonic sensors), Tesla obviously believes visuals like the signs and road stripes that signal humans are the best path to autonomy.
There's also neural network training at work. Tesla gathers images of significant situations from owner's cars (tricky intersections, cars with bicycles mounted on them, even vehicles that have rolled over) to continuously improve accuracy. And Tesla does not use lidar.
Andrej Karpathy, Tesla's senior director of AI said he believes "lidar is a short cut that sidesteps the important and fundamental problem of necessary visual recognition that is important to autonomy. Lidar gives a false sense of progress and is ultimately a crutch."
I spent an afternoon with Lori Howe, the president of the Tesla Owners Club Pacific Northwest, and her fiance, Brian Manthos in a Tesla Model 3 Dual Motor Performance sedan. Autopilot requires that the driver's hand is on the steering wheel, but Howe and Manthos agreed "it makes long road trips much more relaxing."
The system is most impressive in Navigate on Autopilot mode. Enter a destination, and it takes on ramps and merges onto the highway. If traffic is bogged down, it can change lanes automatically. It takes off ramps while warning drivers the handoff from computer to human is about to happen. The menu is used to select how closely the car paces traffic ahead or how aggressive lane changes will be, right up to Mad Max mode.
I experienced a few events where the car made some slightly surprising moves, like the steering wheel tugging to the left as if to make a lane change for no apparent reason. Over all, I felt more secure using the hands-free Super Cruise, even though it lacks gee-whiz lane changing. But supposedly, the Tesla is always learning.
The jump to Levels Three, Four and Five in urban conditions is significantly trickier for computers to manage. And when Mr Van Winkle wakes up behind the wheel, those systems will likely be attached to a luxury brand's vehicle, because the tech won't be cheap.
Tom Voelk © 2019 The New York Times