Blast from the past: What does it take to revive an 80s watch icon?
The Pasha de Cartier is returning from obscurity with a new collection fronted by celebrity ambassadors, including Hong Kong rapper Jackson Wang and American singer Willow Smith. But is it enough to thrust the watch back into the limelight?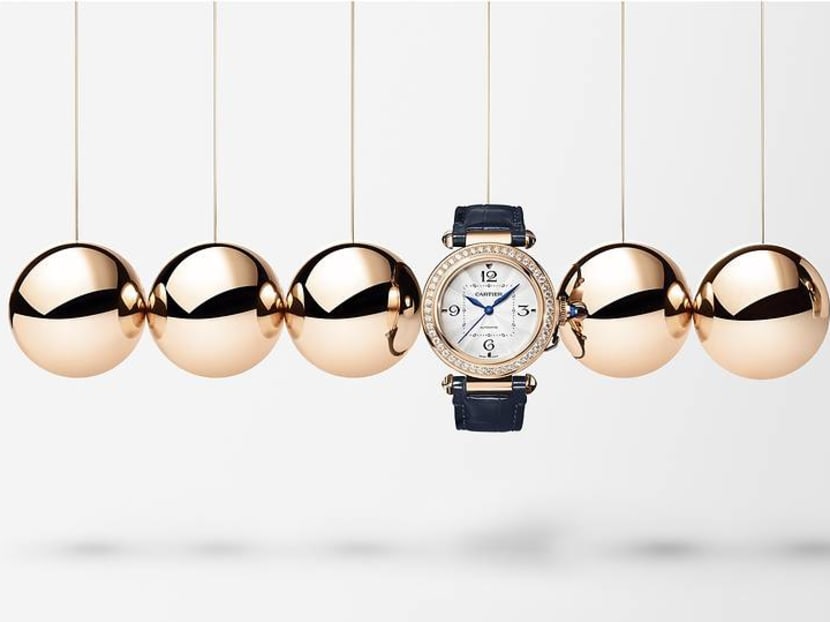 When the Pasha de Cartier first appeared on the scene in 1985, it was a pretty weird watch. The bezel was uncommonly thick, the lugs were horizontal bars, it featured Arabic numerals instead of Cartier's signature Roman ones, and there was a little cover protecting the crown that was secured to the case by a chain.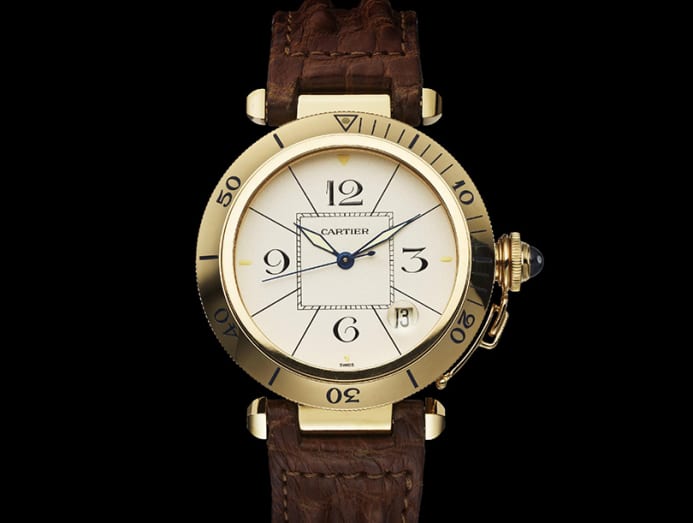 Its roundness flew in the face of its siblings, the Tank, Santos, Baignoire and Panthere, and despite its intention of being a water-resistant, sporty-chic watch for men, it wound up being a hit with the ladies. Everything about it was an exercise in exaggeration, but it seemed to work well in a zeitgeist defined by excess and extreme fashion.
Fast-forward to 2020, and it is still a pretty odd-looking design. When you think of the stars Cartier chose for the watch's new campaign – Rami Malek, Willow Smith, Troye Sivan, Maisie Williams and Jackson Wang – it starts to make sense. This motley crew is young, edgy and largely defined by what makes them different, just as the Pasha had to be when it was conceived.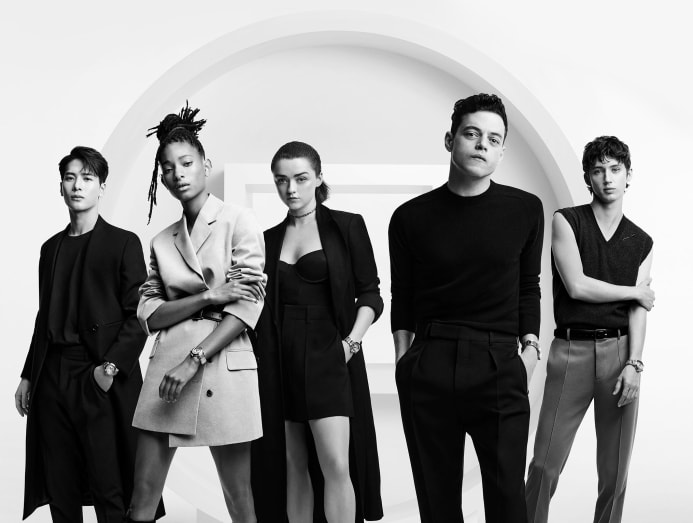 The eighties were a golden age of many beloved watches today. It was during this decade that the cults of Breitling's Chronomat, Omega's Constellation Manhattan, Patek Philippe's Nautilus, Rolex's GMT-Master II, Hublot's Classic Fusion and more were formed.
Cartier needed a watch in that sporty space, so it did what other notable brands did, and asked Gerald Genta for help. Likely because of Cartier's strong DNA of elegance and refinement, the Pasha ended up with a softness that Genta's other designs, like the Audemars Piguet Royal Oak and IWC Ingenieur to name a few, didn't have.
The Pasha's unisex appeal led to the creation of all manner of complications meant to appeal to the gentlemen, including minute repeaters, chronographs and a quirky golf watch with a fantastic number of pushers.
Since the Pasha was more of an accessory for the ladies, it was offered in increasing variations, from smaller sizes in steel to more colours and jewelled options. There were even models that featured a grid over the crystal, recalling trench watches that needed such a grid as protection in war zones.
All was going well for the chameleonic Pasha until it was discontinued in 2012. One reason for this could have been Cartier's new focus on (to put it bluntly) "proper" watchmaking. The brand started giving us mechanical wonders like the Astrotourbillon, Mysterious Day & Night, the concept ID Two and even a brand new collection in the Drive de Cartier.
It was only two years ago that Cartier decided its new strategy would be to revive all its shaped watches from its archives, which included the Santos, Tank, Crash, Baignoire and Panthere. This year even saw the launch of a new shape in the hexagonal Maillon de Cartier. Restoring the Pasha thus became a natural next step.
Much like it did with the other revivals, Cartier didn't deviate very far in terms of design for the modern Pasha, looking very much like its 80s predecessors but with snazzier finishing, much-improved calibres and oodles of options.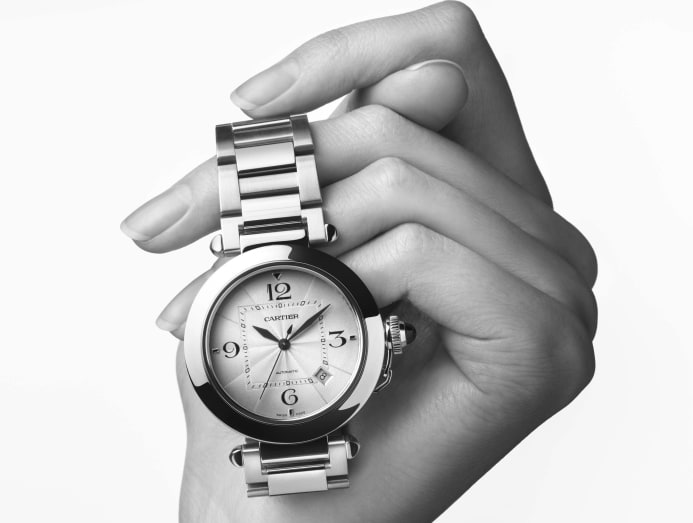 Making something old look a little less old is generally a winning formula to capture he nostalgia-obsessed or the young and curious, but Cartier also included some important modern concessions: Easily interchangeable straps and bracelets, as well as a personalisation service for the small area hidden beneath the crown cover. Now the Pasha is old-looks-new-looks-mine.
The 2020 collection comes in two sizes – 41mm with a date and 35mm without – in steel, yellow gold (for 41mm models) or pink gold (35mm models). The smaller models also have the option of diamonds on the bezel.
The Calibre 1847 MC powers both sizes. It beats at 4Hz and offers a 40-hour power reserve, and even has some non-magnetic nickel phosphorous components built into it. The crown guard isn't just for show, and actually gives the watch water resistance to a depth of 100m. There are fancier versions that feature skeletonised movements, tourbillons (or both) and jewellery editions as well.
So will the new Pasha succeed?
Looking at how well Cartier has made ordinary shapes desirable, probably. And the shift from crazy complications to simpler, design- and story-driven pieces is timely given the general economic mood in recent months. Even if it didn't have a slick campaign to back it up, we reckon there's a pretty good chance the Pasha can stand on the strength of its own individuality.