From the Santos to the Tank: Ever wondered how Cartier makes its most iconic watches?
CNA Luxury gets a close look at the inner workings of Cartier's watchmaking facility during the recent Watches and Wonders fair.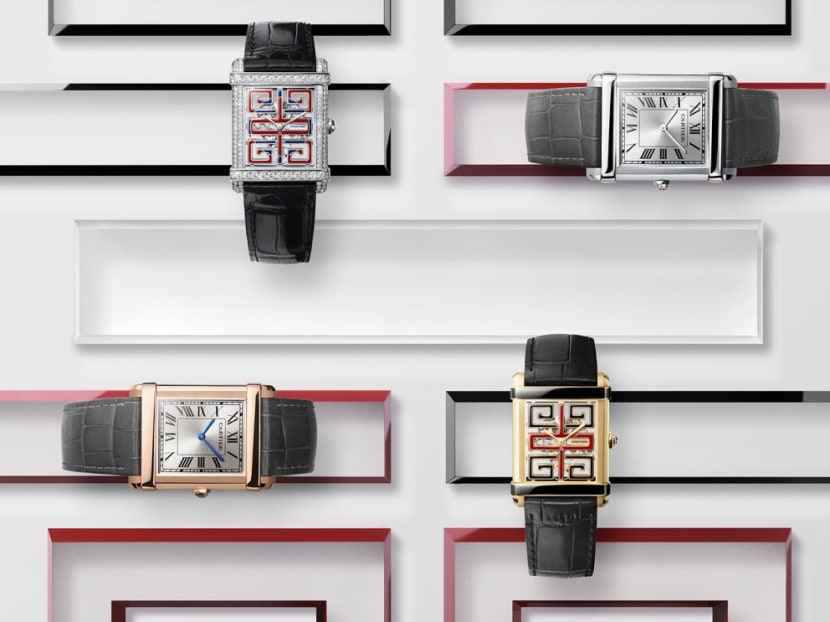 As a rule of modern consumption, provenance almost always adds to the enjoyment of life's good things. Somehow, knowing that that mushroom you're eating only grows in the roots of rare red pine forests, or that your lotus silk scarf was the result of a single artisan extracting strands by hand for two months reminds us that what we are holding is precious.
But when it comes to hard luxury, it's easy to forget the actual work that goes behind the thrill of a brand's cache. Cartier's watches and jewellery are beautiful, its boutiques plush, and its packaging alone can inspire envy.
But the maison didn't become one of the most sought after luxury brands in the world from fancy marketing alone. There is real, gruelling, time-consuming work that goes behind everything that ends up in those little red boxes, and some of it was revealed to us in a behind-the-scenes tour of the Cartier watch manufacture in La Chaux-de-Fonds, Switzerland.
With neighbours like Patek Philippe, Rolex and Omega, Cartier's factory sits in the heart of Swiss watchmaking tradition, and it is within this 33,000 sq m building that its most famous watches are made.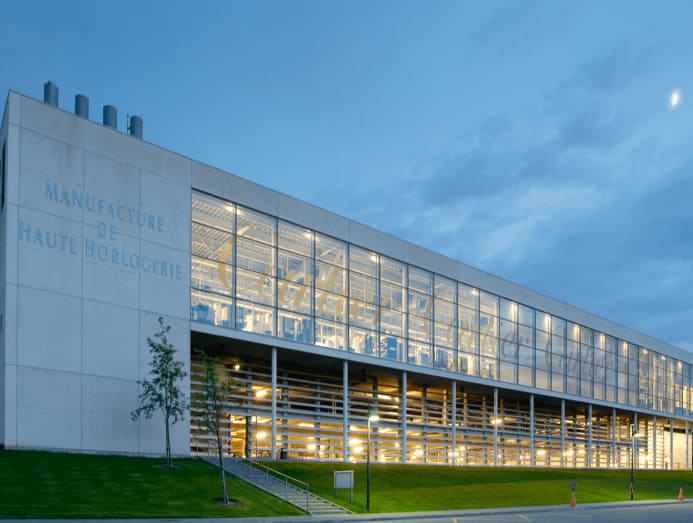 It all begins with a lot of talking and sketching. Though collections like the Tank and Santos have existed for over a century, updating them still requires long brainstorming sessions between the marketing, design and development teams.
Just proposing a new dial can take six to seven months of deliberation and tweaks before the CEO (currently Cyrille Vigneron) gives his stamp of approval. Our guide explained that design always comes first at Cartier, and that technical feats aren't proposed or pursued for their own sake. Everything must serve the watch's aesthetic.
As Switzerland's second largest watch brand after Rolex [according to a recent Morgan Stanley report that estimated Cartier's watch sales in 2021 to be CHF2.4 billion or S$3.4 billion], Cartier's manufacturing facility is expectedly large, high-tech, and efficient. Cartier even makes its own bracelets, with machines that must be accurate to a few microns to prevent unnecessary wear and tear between each metal link. But a surprising amount of work is still done by hand.
Decorative techniques like circular graining, polishing, satin brushing all require a skilled and experienced hand to guide the tools. Decorating one skeletonised Tank movement can take five to eight hours because of the movement's many exposed angles. Even the bracelets need to be manually assembled – once each and every link is meticulously polished and brushed, of course.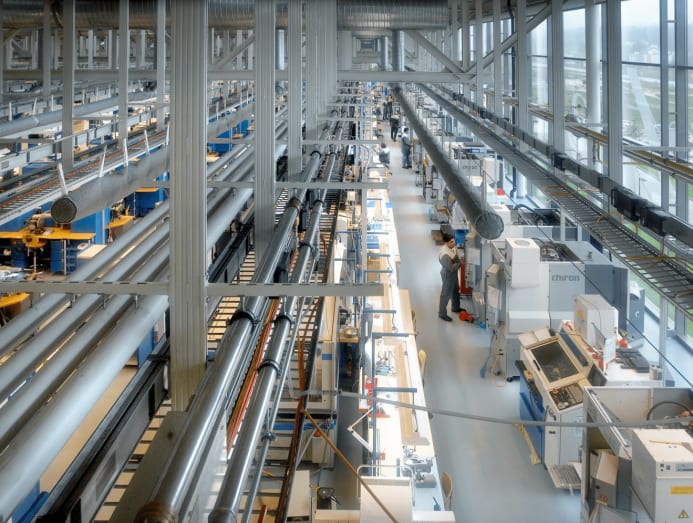 Mineral glass is used instead of sapphire crystal for oddly shaped watches like the Crash, and these are also cut and shaped by a dedicated craftsman armed with a blowtorch and years of accumulated know-how. Multi-tasking is not a virtue here. Everyone has highly specialised roles, from assembling the actual movement to simply attaching the back of the case to the rest of the watch.
Another rarity in the industry is how Cartier makes its own hands, something even Patek Philippe doesn't do. The process is laborious, comprising some 20 steps that include cutting and polishing in a machine, straightening by hand, oxidising to attain that familiar blue shade, and sorting. The hassle is necessary, because if a hand is too thin, they may break when used in higher-impact functions like chronographs, where hands need to snap back to position on the reset.
Once the watches are fully assembled, they go through a battery of tests, from drop tests to impact tests to acid baths, all to ensure each piece will reasonably withstand the rigours of daily life.
Of course, should anything happen to your timepiece, there is a dedicated team that is ready to handle all manner of repairs and restorations, even if it means having to scour the archives for reference, or make parts from scratch for particularly old models.
But right now, what we are excited about are the new ones, because each Watches and Wonders novelty undertook quite the journey to get here:
PASHA DE CARTIER
A plump bezel, horizontal lugs and, most conspicuously, a screw-down crown cap attached to the case by a small chain are all the little touches that makes Cartier's other round watch highly distinctive.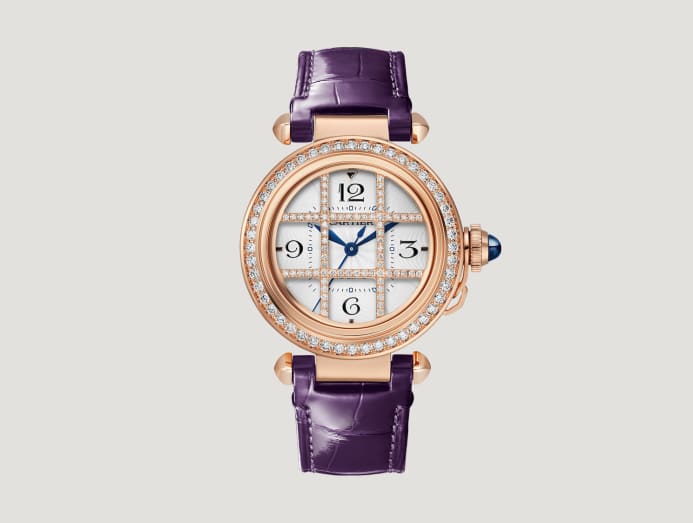 But the newest batch of Pasha de Cartier watches brings back its quirkiest feature yet: A grid covering the watch face. The Pasha de Cartier Grille comes in various sizes in yellow or rose gold, diamond-set options, and either an automatic movement or quartz one depending on the size. Charmingly, the grill is also easily removable if you want a more traditional look. Simply press down and twist and it will pop right off.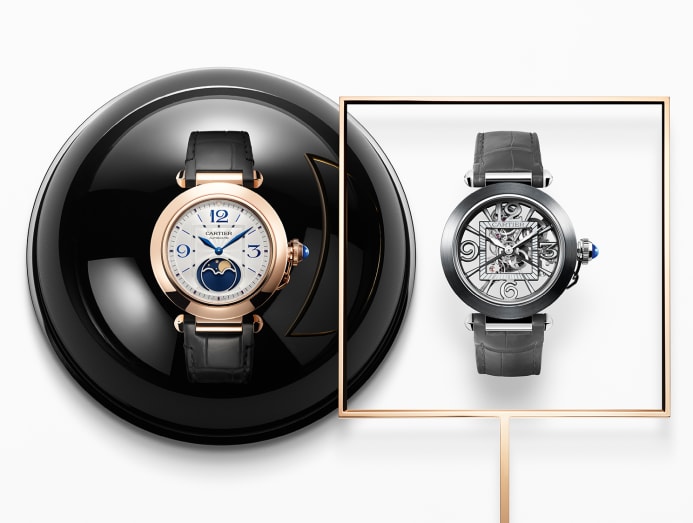 The collection also welcomes new complicated models in the form of a moonphase, a flying tourbillon, and a skeletonised model. Two existing versions – a time and date, and chronograph – now have anthracite grey dials, complemented by blued steel hands, and 41mm steel cases. 
SANTOS DE CARTIER AND SANTOS-DUMONT
Thanks to blue PVD bezels with white or matching blue dials, these may be the sportiest looking Santos de Cartier watches ever made. With burly dimensions of 47.5mm by 39.8mm, they are also mighty eye-catching. As we've come to expect from new releases these days, these thankfully come with QuickSwitch bracelets in steel or rubber.
The Santos-Dumont however, remain elegant and refined affairs. All three are also fairly large, measuring 43.5mm by 31.4mm, but the comparatively slim bezels and lugs make these quite wearable even on smaller wrists.
The new models are characterised by lacquer bezels in burgundy on the platinum model, beige on the rose gold model, and black on the steel model. The first two are limited editions of 150 and 250 pieces respectively, but all are powered by the manual-winding 430 MC manufacture calibre with 38 hours of power reserve.
TANK MUST AND TANK LOUIS CARTIER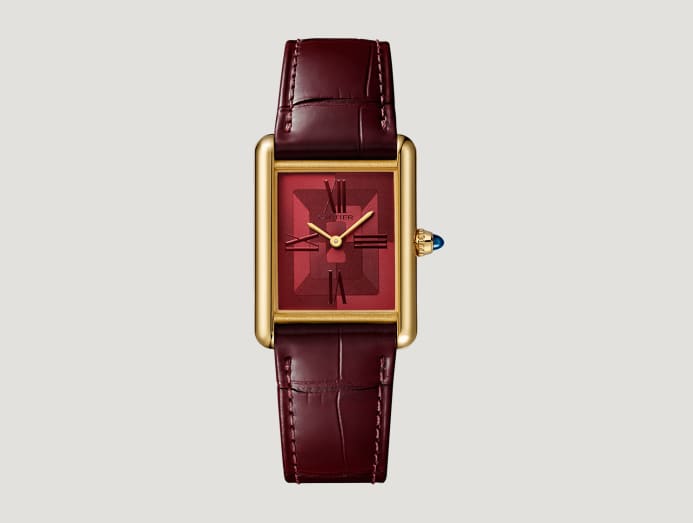 Two new references of the Tank Louis Cartier see the brand using an electrochemical engraving technique for the first time to achieve a subtle but hypnotic pattern in shades of anthracite grey (for the rose gold model) and red (for the yellow gold model), propelling an otherwise safe design into the wishlists of those who want something a little more modern.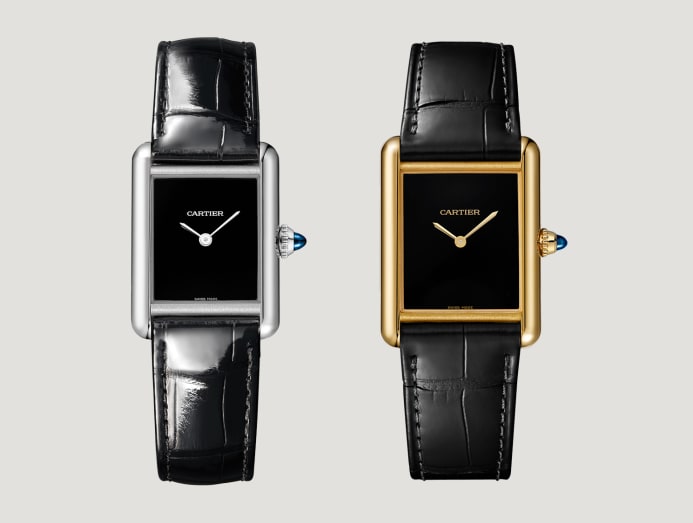 The new Tank Musts on the other hand, stand out by offering as little as possible. Nothing but the logo and two hands appear on an all-black dial, with the purity of the Tank lines realised in yellow gold or steel.
PRIVE TANK CHINOISE
It's always fun to see what Cartier will revive from its archives for its limited edition Prive collection. The past years have seen the return of the long and curvaceous Cintree, quirky Tank Asymetrique and bell-shaped Cloche. 2022 brings us the Tank Chinoise, which celebrates its 100th anniversary this year.
The Tank Chinoise originally got its name from its square case and thick, horizontal brancards that overlap the vertical ones, made to resemble traditional Chinese windows. Though they are rectangular now, the Eastern influence is more evident than ever thanks to a movement that has been skeletonised into a familiar rectilinear pattern and then lacquered in black, red and blue. There are 100 pieces each of the yellow gold and platinum versions, but the diamond-set platinum one is limited to just 20 pieces.
There are also three time-only references that stay closer to the classic Tank aesthetic with satin-brushed sun ray dials to go with the polished and satin-brushed cases in platinum, yellow or rose gold. These are also slightly thinner than the skeletonised versions, with a height of just 6.1mm compared to 7.7mm. There will be 150 pieces in each metal.
PANTHERE DE CARTIER
The delicate, jewellery baby sister to the Santos and Santos-Dumont, the Panthere collection now includes four new references with chic satin dials. The rose gold model is paired with a golden plum dial, the yellow gold with a matching gold face, while two steel versions have a midnight blue and black dial respectively. The rose gold and blue-dialled steel references feature 36 brilliant-cut diamonds set in the bezel, with one more set in the crown, while the non-jewellery versions have the signature sapphire cabochon-set crowns.
BALLON BLEU DE CARTIER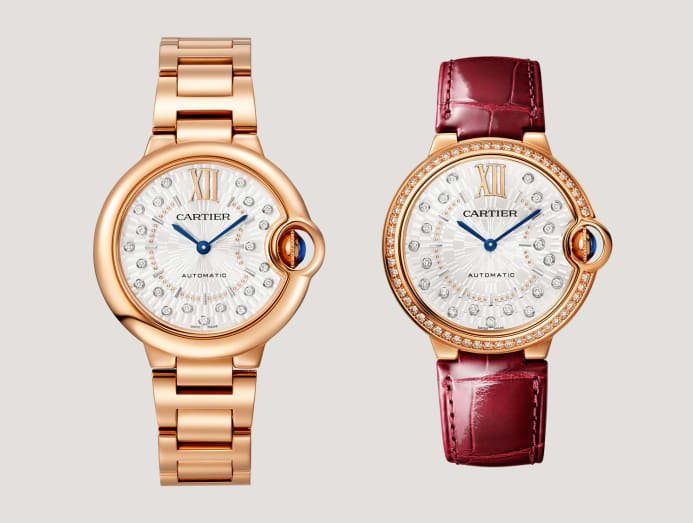 Despite its relative youth, the 15-year-old Ballon Bleu de Cartier is already considered by many to be a dress watch icon. This year's versions are primarily for the ladies, with new rose gold cases and bracelets – though straps are still an option – to go with dials adorned with a textured sun ray pattern, gold beads and 21 diamonds in a playful radial spray. The self-winding watches are available in 33mm or 36mm, with or without a diamond bezel.