Why are people paying top dollar for cartoon character luxury watches?
From Disney's Mickey Mouse to Marvel's Black Panther, pop culture icons are bursting from the dials of horology's biggest names, with sticker prices to match.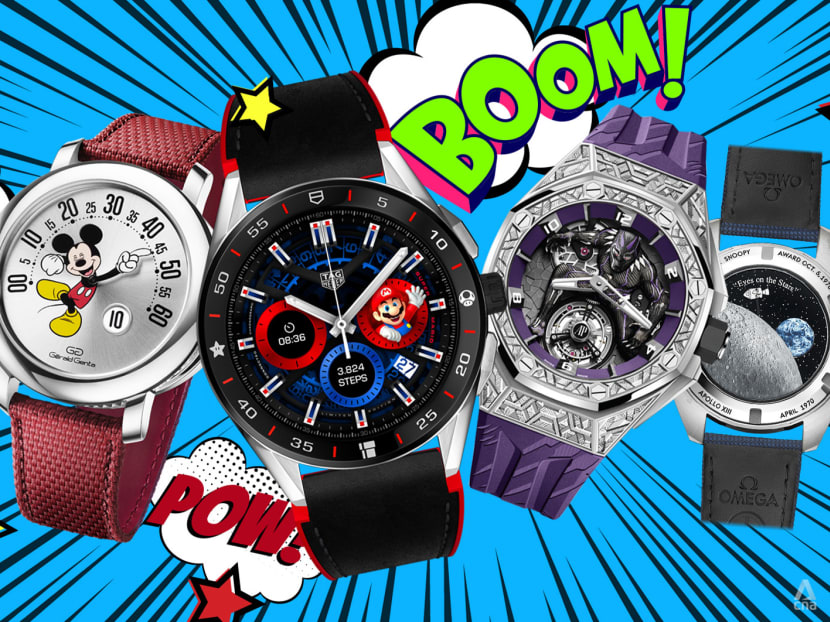 It's been 88 years since the world's most famous mouse first appeared on a watch, when American watchmaker Ingersoll had the cute idea of using the Disney mascot's hands to indicate the hours and minutes. Making its debut at the Chicago World's Fair in 1933 to a crowd still reeling from the Great Depression, the Mickey Mouse watch was the bright spark people needed, and 11,000 pieces were sold on the fair's first day at Macy's.
The watch was meant to appeal to the masses, which meant it would take another 50 years before any luxury watchmaker would dare to take on "fun" attributes for its serious products. That watchmaker turned out to be Gerald Genta, who released his first Mickey Watch in 1984 at the Montres et Bijoux in Geneva – much to the horror of its organisers who deemed it inappropriate for its highfalutin crowd. So Genta responded by leaving, and continued to make them well into the 1990s.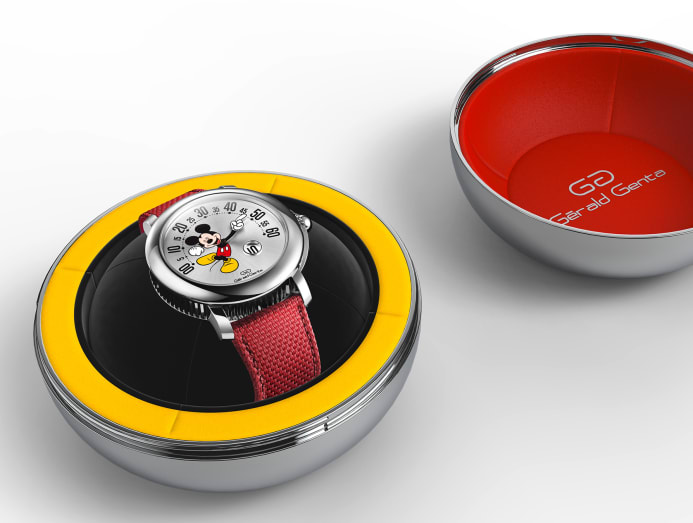 But oh, how the world has changed. Not only have such "character watches" come to be accepted in the world of six-figure tickers, they are now actively sought out and embraced. Earlier this year at the Geneva Watch Days, Bulgari paid homage to Genta's rebellious creation by unveiling the Gerald Genta Arena Retrograde with Smiling Mickey Mouse. The 150-piece limited edition uses Mickey's left hand as a mono-retrograde minute hand, and includes jumping hours at 5 o'clock, giving the mechanically inclined something else to smile about.
One can argue that Mickey Mouse is old and iconic enough to be pardoned on a luxury timepiece, but the same can't be said for Audemars Piguet's Royal Oak Concept "Black Panther" Flying Tourbillon. The Marvel hero is crafted in white gold, appearing to crouch over a flying tourbillon at 6 o'clock. Though the design is polarising, the workmanship is unquestionably top-notch, requiring 30 hours of work by four engravers and four painters on each of the 250 pieces made. A one-off version in 18K white gold with a hand-engraved case sold for a stunning US$5.2 million (S$7 million) to a bidder in China this April – a record price for an Audemars Piguet at auction.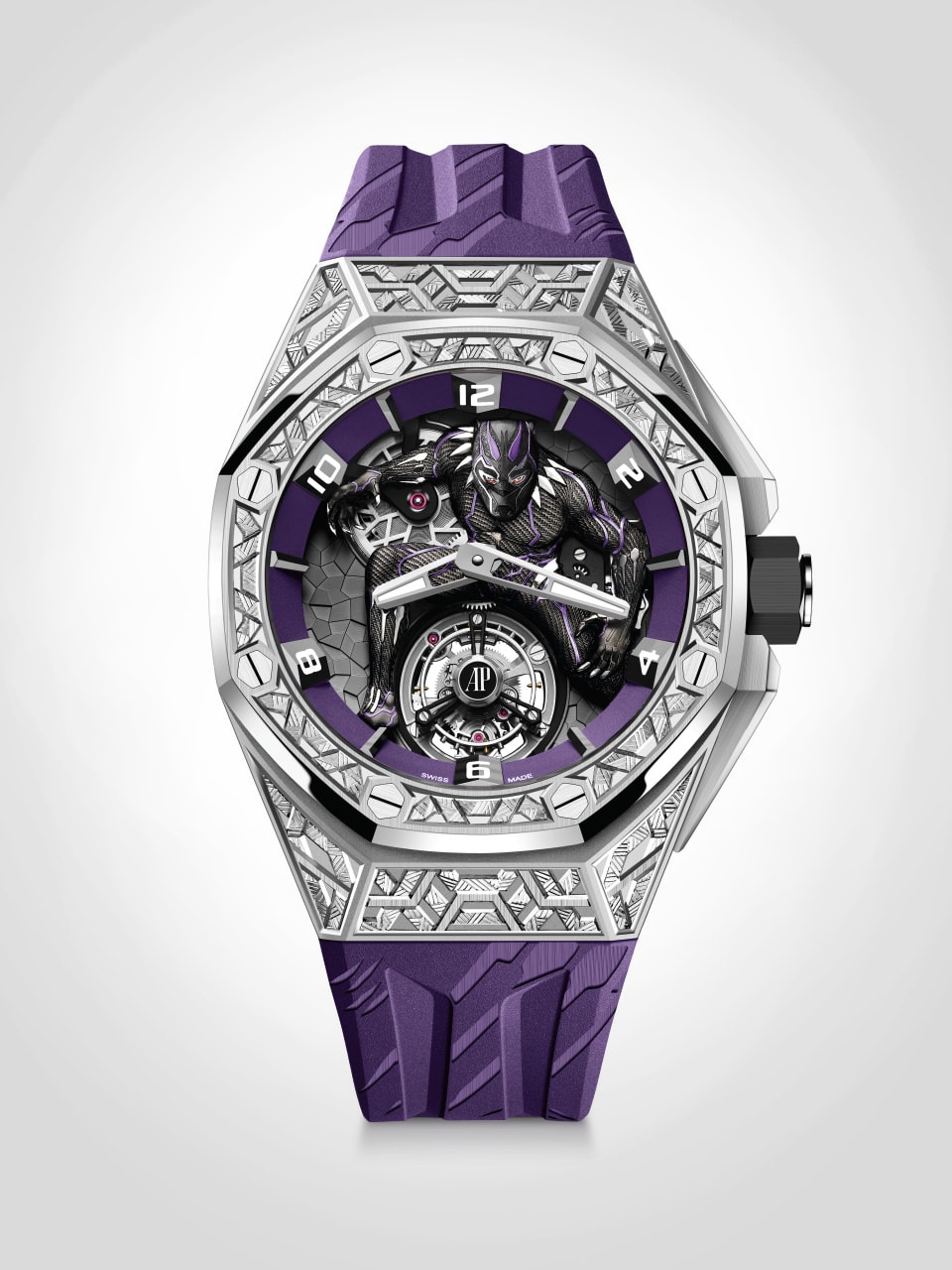 Why are people paying top dollar for what is essentially elevated childhood memorabilia? Crown magazine's editor-in-chief Alvin Wong weighs in: "Character watches, while cute and seemingly playful and novel, are no child's play," he said, referencing the complications found in the Gerald Genta and Audemars Piguet watches.
"These are serious pieces that demand deep pockets and more than a passing appreciation of high-end watchmaking. Obviously, with the example of the Audemars Piguet x Marvel collection, the idea was to get some of Marvel's mojo to entice collectors, who probably grew up with the comics and are now of-age ballers."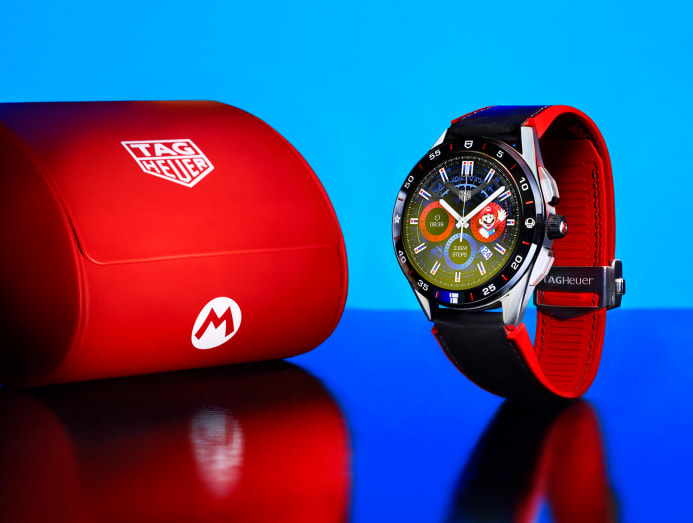 It would certainly explain Tag Heuer's decision to collaborate with Nintendo on its collection of smartwatches. The Tag Heuer Connected x Super Mario is awash with references to the video game legend, such as the M logo on the crown, the rubber and leather straps in Super Mario red, and a dial that gets more animated the more physically active the wearer. According to Tag Heuer CEO Frederic Arnault, the collaboration was meant to "add a bit of fun and originality to [the wearers'] activities and wellness."
Prominent watch blogger Su Jia Xian believes character watches are gaining ground recently because the industry's heavyweights are finally starting to make them – and market them heavily. "They were less prominent before because the brands making them were niche, like Romain Jerome, or they were affordable, like the ones made by Seiko," he said.
Perhaps with this increased awareness, more indie examples of pop culture-themed watches will show up on the radar. Who wouldn't want a US$100,000 Space Jam Tourbillon by Kross Studio or a pink gold version of the S.U.F Sarpaneva x Moomin watch made specially for The Hour Glass? Okay, not everyone, but even those who aren't fans might consider these investment-worthy collectors' items.
"Character watches generally have more value on the secondary market than the equivalent watch without the cartoon or comic branding," continued Su. "It makes sense since the premium is essentially for the appeal bestowed by the intellectual property on the dial."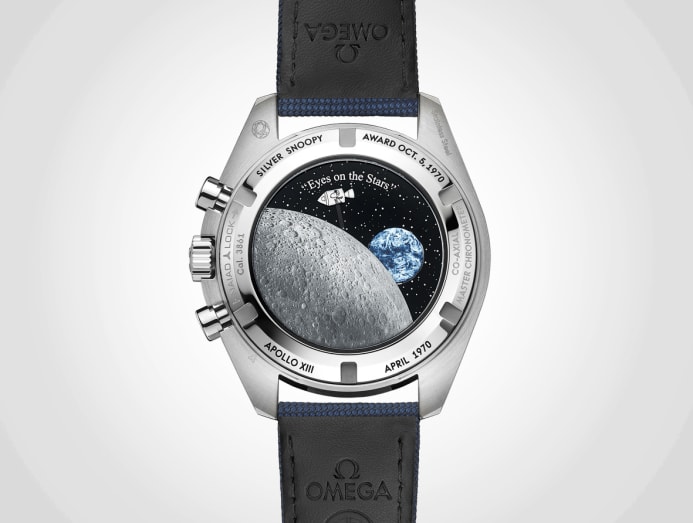 In the case of Omega and its Moonwatches, the presence of Snoopy on those Speedmaster dials doesn't just indicate rarity and bloated price tags – it reminds the owner of the brand's heroic ties to NASA and the agency's Silver Snoopy award for outstanding achievements related to mission success.
But often, joy alone is enough of a reason for people to hanker after a character watch. "They are the ultimate wearable expressions of nostalgia, a discreet way to mark one's personal adoration for a beloved mascot," said Minxiang Yang, founder of watch consultancy Chrono.Design. "I look forward to seeing more of such collaborative efforts done in a more subtle manner, going beyond simply slapping the character's silhouette on the dial. A good example is Seiko's homage to the Naruto franchise."
For Ivan Chua, founder of local micro-brand Vario, staying on-trend was the last thing on his mind when he was conceptualising the Popeye edition of his upcoming Navi Nautical Jumping Hour watch.
"I didn't realise pop culture watches were getting popular," he admitted. "This watch is meant to be a tribute to Gerald Genta, and I just wanted to make something that reminds me of my childhood – perhaps that's the appeal of character watches. These characters became ingrained in us, so the watches we wear show off a bit of who we are, while reminding ourselves of the good old days."