Punk princess: Chanel's fall couture collection is a nod to rebel socialites
Paying homage to Chanel's late designer Karl Lagerfeld and his muses, Virginie Viard's 2020 Fall Haute Couture collection makes a case for punk-rock chic.
Chanel designer Virginie Viard is known for her streamlined approach towards the house's codes. Viard's first couture collection was described to be a simplistic take on the Chanel DNA, with soft, elegant looks presented at the Grand Palais, turned into a library. 
Similarly, words such as simple and austere were used to described Viard's second couture collection, featuring school girl looks inspired by the monastery of Gabrielle Chanel's childhood.  
Which is why the Fall 2020 Haute Couture collection is a complete about-turn for the designer. The entire collection was unapologetically maximalist, inspired by Viard's predecessor Karl Lagerfeld's glamorous life.
"I was thinking about a punk princess coming out of Le Palace at dawn," Viard revealed in the show notes. "With a taffeta dress, big hair, feathers and lots of jewellery. This collection is more inspired by Karl Lagerfeld than Gabrielle Chanel. Karl would go to Le Palace, he would accompany these very sophisticated and very dressed up women, who were very eccentric too."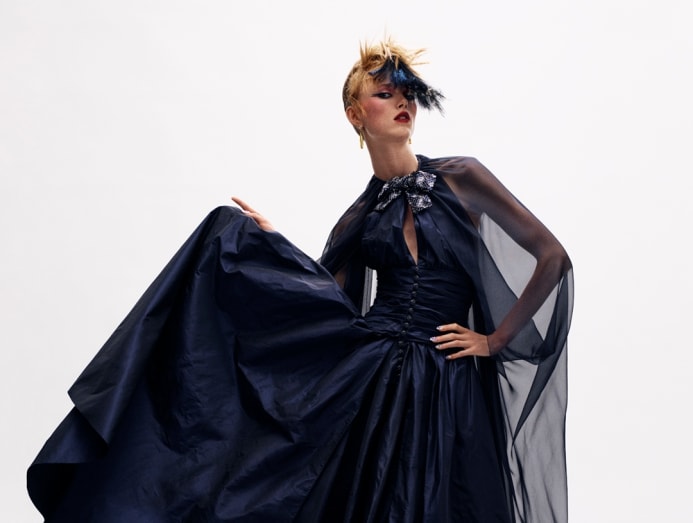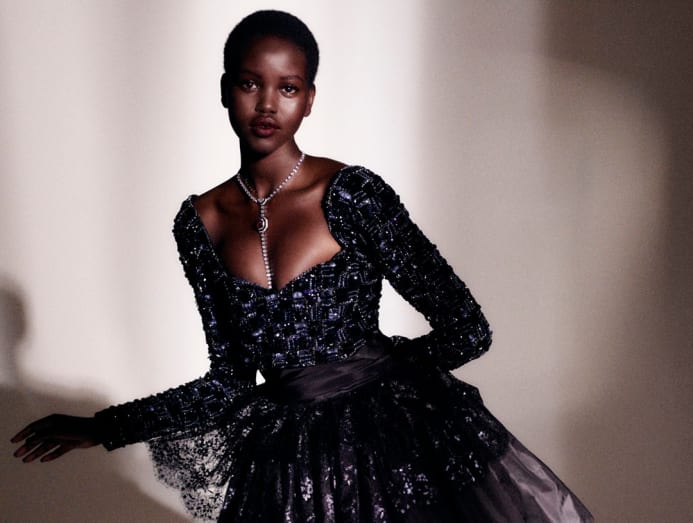 Chanel's iconic tweed was also reinvented, transformed into a ruffled party dress, off-the-shoulder cocktail dress, and a skirt suit with one leg revealed. The drama is in the details – black and anthracite grey tonalities are illuminated with flashes of pink. Painted laces enrich bolero jackets along with tweeds made of silver streaked ribbon; a jacket with an entirely smocked waist is worn over tapered boot-trousers in black suede.
Models were given punk rock hairstyles to match the theme. "For me, Haute Couture is romantic by its very essence. There is so much love in each one of these silhouettes," Viard said.
The collection may have strayed away from what we're used to seeing from Viard, but the designer states that it was completely intentional. "I like working like this, going in the opposite direction of what I did last time. I wanted complexity, sophistication," she said.
"I like working like this, going in the opposite direction of what I did last time. I wanted complexity, sophistication." – Virginie Viard