Which luxury handbags are most coveted by Singaporeans right now?
From Chanel to Gucci, these are the most wanted designer arm candy that bag lovers in the little red dot just can't get enough of.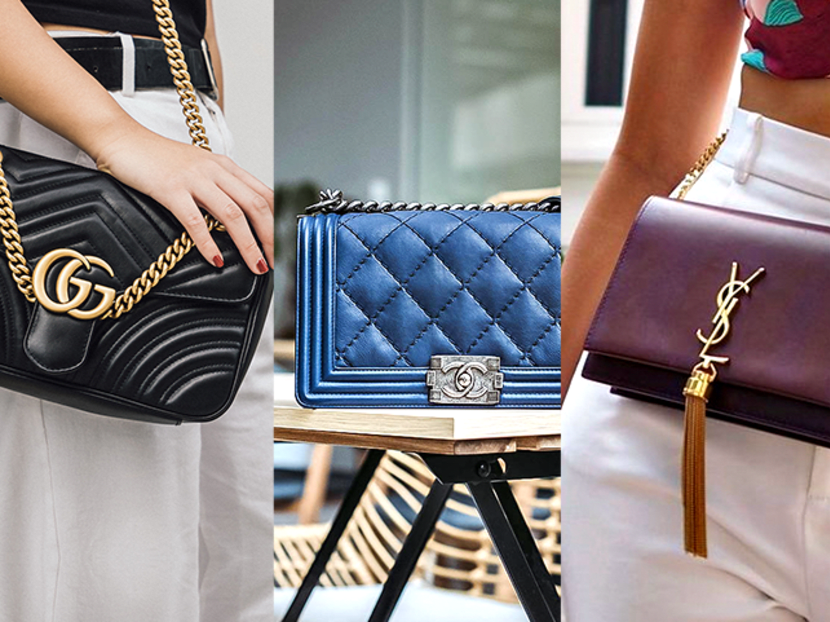 When it comes to designer handbags, it is often the latest and trendiest drops that dominate the headlines – and Instagram. But have you ever wondered which arm candies can actually withstand the test of time without looking dated within a season or two?
Besides the Hermes Birkin and Chanel flap bags, what other luxury bags do fashion lovers have on regular rotation?
To answer this question, Style Theory, one of the most established fashion rental platforms in Southeast Asia, analysed user decisions over the past year to discover what Singapore's most coveted designer handbags are.
From its inventory of over 1,700 handbags, with brands ranging from Louis Vuitton and Gucci to Off-White and JW Anderson, Style Theory released its list of top 10 rental favourite and wishlisted bags.
Not surprisingly, Chanel remains one of the most popular brands, especially after its retail price increase in 2021, said Raena Lim, COO and co-founder of Style Theory. Hot on Chanel's heels are Dior, Louis Vuitton, Gucci and Saint Laurent, she said.
"In general, people tend to look for timeless styles and colours for both our Style Theory rental platform and our Second Edit resale platform. People also tend to look for classic or 'safe' colours such as black followed by light brown and beige. These options are easier to style and typically match more wardrobe pieces," she said.
Popular models include the Gucci GG Marmont Matelasse Shoulder Bags, Louis Vuitton's Empreinte Pochette, Saint Laurent Kate and Lady Dior bags.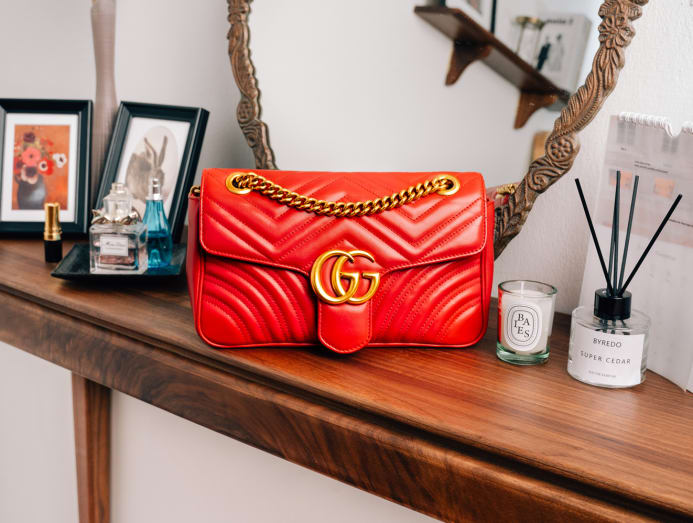 What is interesting, Lim pointed out, is that small handbags are actually more in demand compared to larger ones. "Despite having the same subscription fees as other pieces, smaller mini, nano, and micro bags are wishlisted more often than the larger bags. Typically, we expect consumers to go for larger, one-size-fits-all pieces that seem to be more value for money, but instead we noticed that smaller handbags tend to be the go-to styles instead," she said.
This could be a result of the pandemic leading more people to work from home. Before COVID-19, Style Theory's most rented bags were those in larger sizes that could accommodate laptops, but now that fewer people require bags for work, their preferences have shifted towards smaller and crossbody options, she suggested.
This also correlates to recent trends, including the revival of popular 90s styles such as half-moon-shaped shoulder bags and 70s shoulder bags with long straps or hardware-focused bags.
In another nod to another popular 90s and noughties motif, monogram bags, like Louis Vuitton's Reverse Monogram Dauphine and Gucci's GG Supreme, are consistently sought after as well.
Here are five bags to sport that will not only take you from day to night but also turn heads wherever you go.
1. Gucci GG Marmont Small Matelasse Shoulder Bag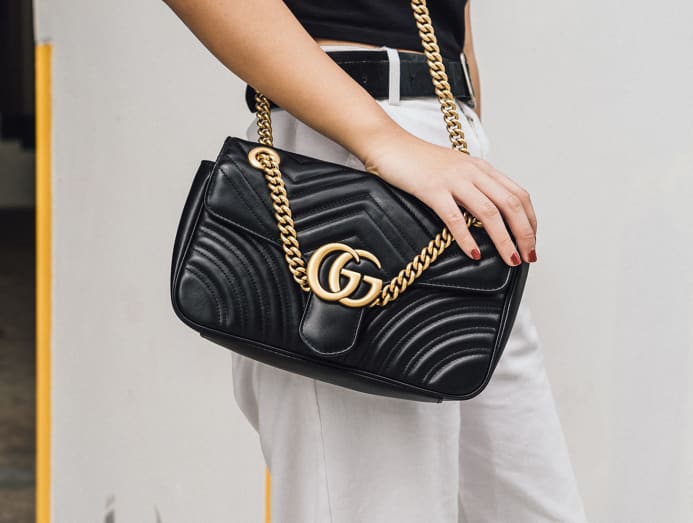 With its lush leather, iconic GG logo and a convenient flap closure to allow easy access to your stuff even when you are on the go, this Gucci beauty is as practical as it is lust-worthy. We love its sliding chain strap which makes it a breeze to be carried in different ways, from a top handle or shoulder bag to a crossbody.
2. Chanel Quilted Caviar Classic Wallet On Chain
Here is a stylish alternative to a classic flap bag by the French label, if you prefer trying something a little different. Hop on the minibag bandwagon with this wallet that comes with a gold crossbody chain. It has card slots to keep your essentials safely in place and will just about fit an iPhone XS, your keys and a spare face mask.
 3. Saint Laurent Monogram Medium Kate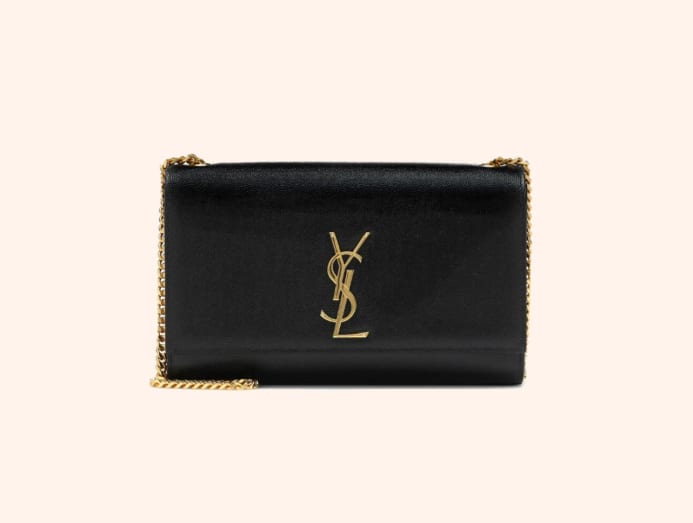 This classic Saint Laurent shoulder bag scores brownie points for its ultra-sleek design, making it a breeze to pair with just about any outfit from power suits to flowing maxi dresses. We especially love the fun tassel, which adds just the right touch of character to the bag without being over-the-top.
4. Celine Nano Luggage
Celine's iconic Luggage tote comes in multiple sizes but with bags getting smaller and smaller, the one that everyone wants to carry these days is the cute Nano version. This understated number, which has nary a logo or bling-bling hardware in sight, is also a choice pick for those who prefer that #ifyouknowyouknow vibe.
5. Dior Lady Dior
A favourite of Diana, Princess of Wales, the iconic structured Lady Dior bag made of buttery soft lambskin is certainly irresistible. These days, the bag has also been updated with reinterpretations such as wide shoulder straps to keep one's hands free and cute charms for a touch of personalisation.