Chanel bares it all with new J12 model made almost entirely of clear sapphire
With a completely transparent case and bracelet, the limited edition Chanel J12 X-Ray leaves nothing to the imagination.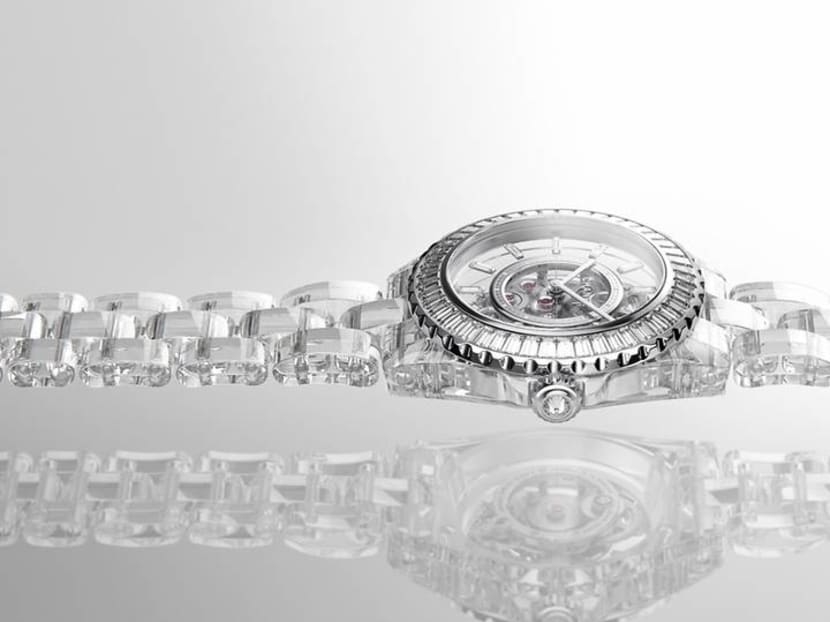 The Chanel J12 timepiece was first introduced two decades ago, in 2000. From the moment of its launch, the J12 pushed boundaries and defied conventions in the watchmaking world. It was first released in black, followed by a reincarnation in white three years later.
Until now, the timepiece has retained its iconic ceramic facade, but in celebration of the J12's 20th anniversary this year, Chanel has made a bold move to transcend colours – reimagining the J12 in a completely clear, transparent sapphire case that bares it all.  
The J12 X-Ray, as the new model is called, leaves nothing to the imagination. With a dial made of transparent sapphire crystal, the timepiece displays its watchmaking mastery in full glory. Its new movement, the Calibre 3.1, is left fully exposed. The movement was designed and assembled by the Chanel Manufacture in Switzerland.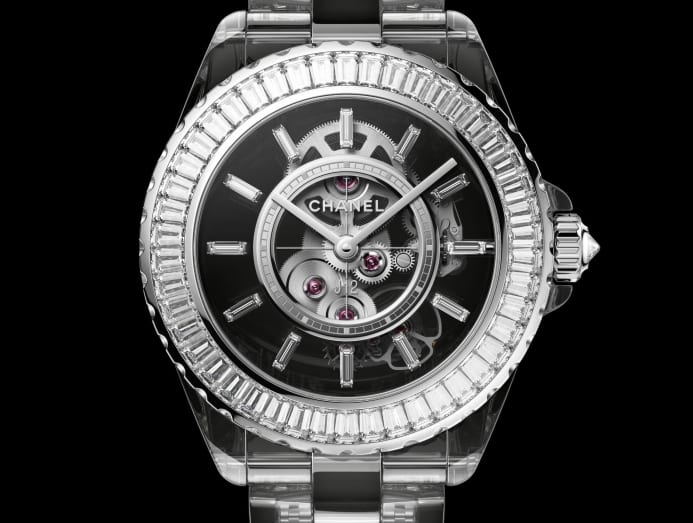 An intriguing piece of art for the wrist, the timepiece's indicators are set with baguette-cut diamonds, giving the illusion of 12 diamonds suspended in mid-air. The bezel is paved with baguette-cut diamonds that weigh an astonishing 5.46 carats, and for the first time in watchmaking history, the links of the J12 X-Ray's bracelet are cut from raw sapphires, exposing the metal hinges that hold them together.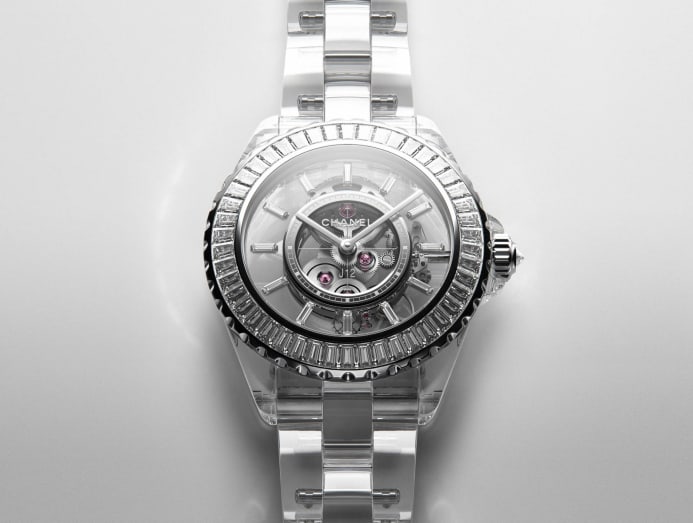 While the J12 X-Ray is a limited edition of just 12 pieces, accompanying its launch is another model that is just as bold – the J12 Paradoxe.
With the J12 Paradoxe, watch enthusiasts no longer have to choose between white or black. The J12 has been now been given a new two-tone identity, with two-thirds of the case in white ceramic and the remainder in black.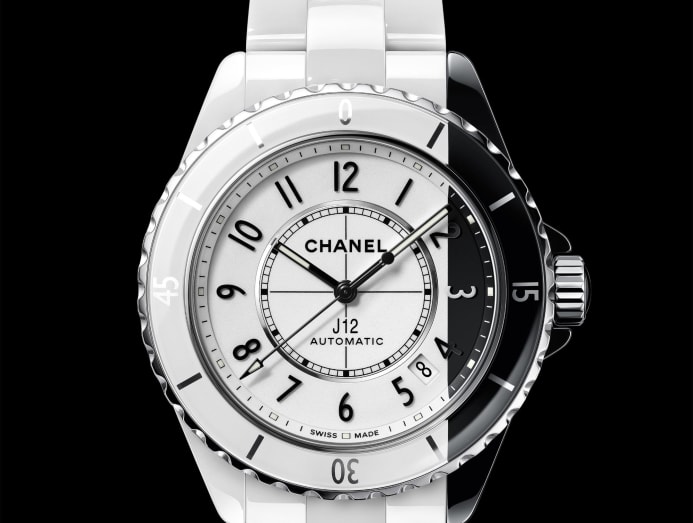 This unique aesthetic is the result of a highly technical feat accomplished by cutting and fusing two ceramic cases of different dimensions together. When viewed from the front, the watch stands in dark contrast, highlighting the perfect complementarity of the two colours.
As if a two-toned J12 isn't dramatic enough, Chanel also revealed the J12 Paradoxe Diamonds, a limited edition of 20 pieces. Although rendered in J12's original black ceramic, a slew of baguette-cut diamonds run down the right side of the timepiece.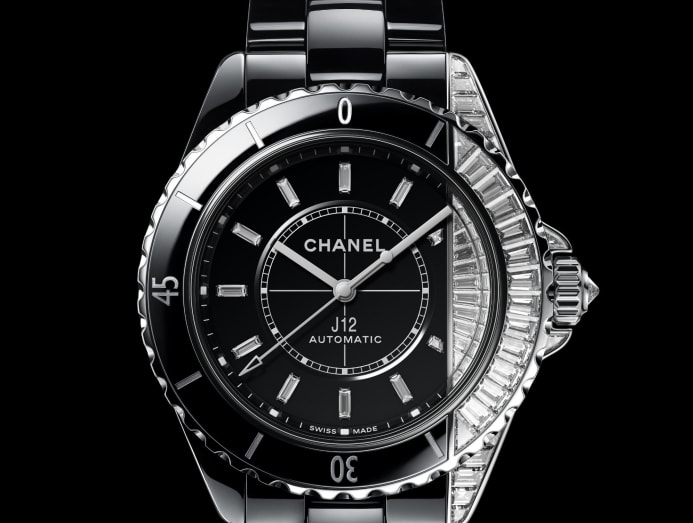 The case is set with 40 baguette-cut diamonds, with the bezel set with another 26 diamonds.