Chanel takes to the stars with an interstellar themed capsule collection of watches
At Watches & Wonders 2023, fashion house Chanel released a capsule collection inspired by the worlds of science fiction, space and time travel. Here are some highlights.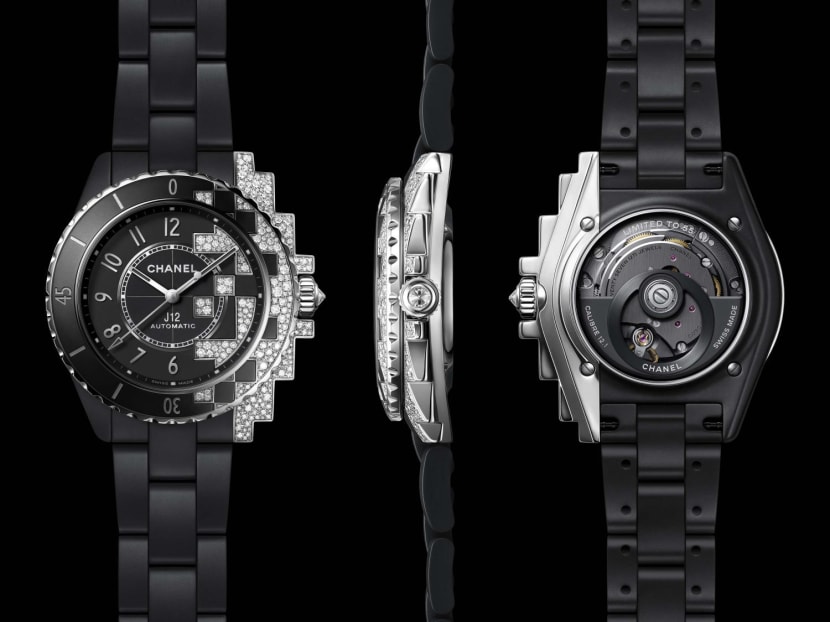 The celestial world has always been an inspiration to many. For fashion house Chanel, it is an integral part of its design universe. It all began with founder Gabrielle Coco Chanel, who had a particular affinity for stars and comets.
And now, at Watches & Wonders 2023, the brand has debuted a capsule watch collection inspired by the cosmos, aptly named the Interstellar collection featuring new interpretations of the J12, Premiere, Boy.Friend and Code Coco watches, reimagined with new motifs inspired by the world of science fiction, space and time travel.
We round up some highlights below.
Why have one J12 when you can have more? The J12 Eclipse Box Set comprises seven timepieces, transitioning from full white ceramic to full black, mimicking the timelapse of an eclipse. Each piece is unique and only available as a set.
J12 HYPER CYBERNETIC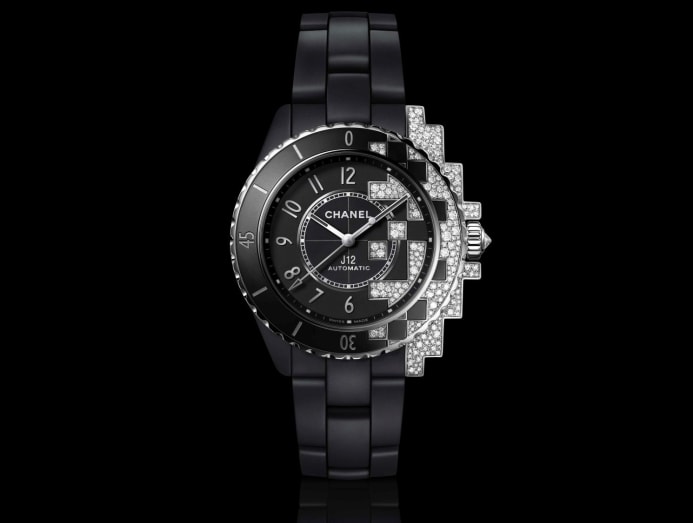 Can bitmap be beautiful? It's a resounding yes, as seen on the J12 Hyper Cybernetic. A stunning graphic interpretation of the iconic J12 watch, diamonds form a pixelated motif, contrasting with the matte black bezel and dial. This timepiece is limited to only 55 pieces.
BOY.FRIEND CYBERDATA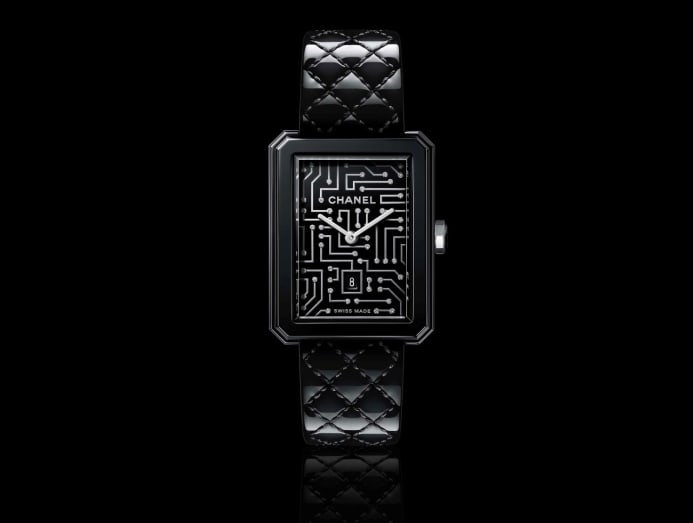 The Boy.Friend Cyberdata is a futuristic-looking watch featuring a black lacquered dial printed with a circuit board, set with 54 brilliant-cut diamonds. The watch is paired with a bracelet in black quilted patent leather with a silver-coloured lining.
PREMIERE ROBOT
Fancy a robot on your wrist? Well, the Premiere Robot is exactly that, with a watch case shaped in the form of a 3D robot, made in yellow gold, ceramic, blackened titanium, onyx and diamonds. A black rubber strap with a velvet touch completes the timepiece.
PREMIERE HYPER LUCKY STAR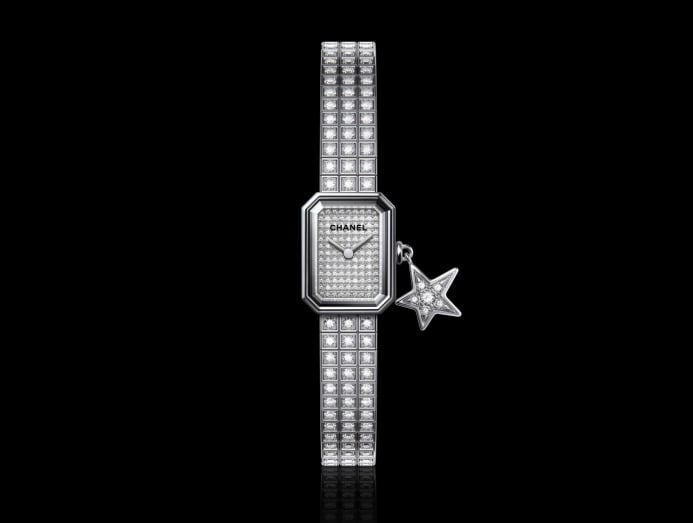 The Premiere Hyper Lucky Star is the ultimate timepiece for diamond lovers, sparkling with an 18k white gold dial set with 116 brilliant-cut diamonds, and a white gold bracelet set with 162 diamonds. The 18k white gold comet is your lucky charm, set with six brilliant cut-diamonds.
PREMIERE CAMELIA X-RAY
The Premiere Squelette Camelia watch celebrates one of the most poetic symbols of Chanel – the renowned camellia flower. The Calibre 2 Haute Horlogerie movement is designed in a three-dimensional floral geometry, housed for the first time in a precious sapphire setting.
CODE COCO CYBERGOLD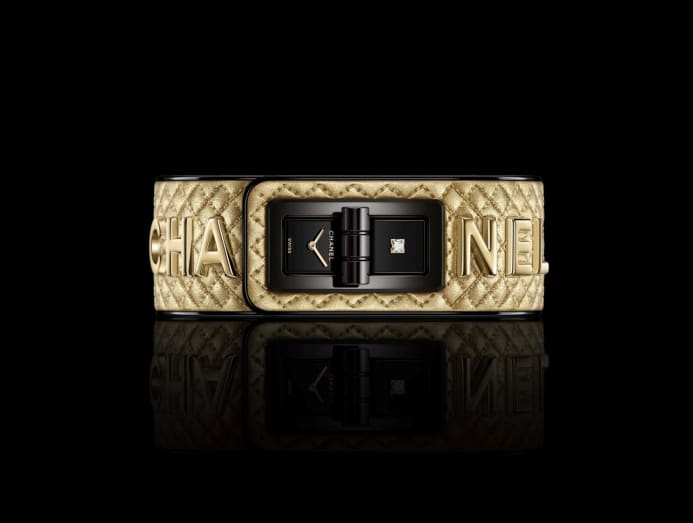 The Code Coco Cybergold is hard to miss on the wrist. It features a bracelet in gold quilted leather, boldly spelling out the six letters of the Chanel logo. There a two black-lacquered dials, one that tells the time and one that's set with a diamond.