Love Chanel No 5? This necklace interprets the iconic perfume with diamonds
As Chanel No 5 celebrates its 100th birthday in 2021, the French house is marking the milestone with another way to wear the icon – in the form of a diamond necklace.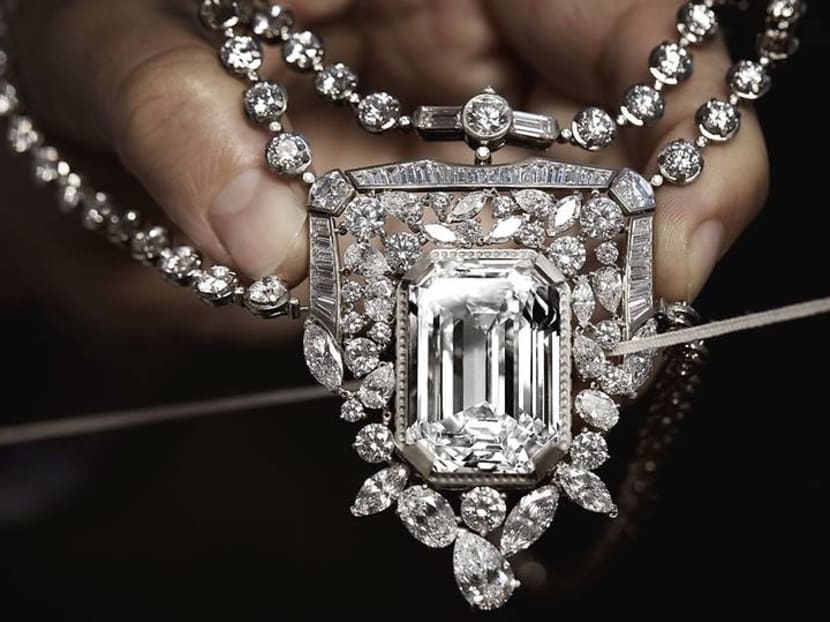 Ever since its creation in 1921, the iconic Chanel No 5 has become arguably the most renowned fragrance in the world. A century later, Chanel has created an exquisite high jewellery necklace dedicated to the perfume.
Featuring an enormous, emerald-cut diamond weighing 55.55 carats (of course), the necklace is the piece de resistance in the new Collection No 5, the first high jewellery collection dedicated to a Chanel perfume. The collection will comprise a total of 123 pieces.
The necklace celebrates all the facets of the prized perfume, starting with the specially cut 55.55-carat centre stone that echoes the silhouette of the No 5 bottle. The D flawless diamond is surrounded by 104 round and 42 baguette diamonds that recreate the profile of the perfume bottle stopper and the bottle's shape.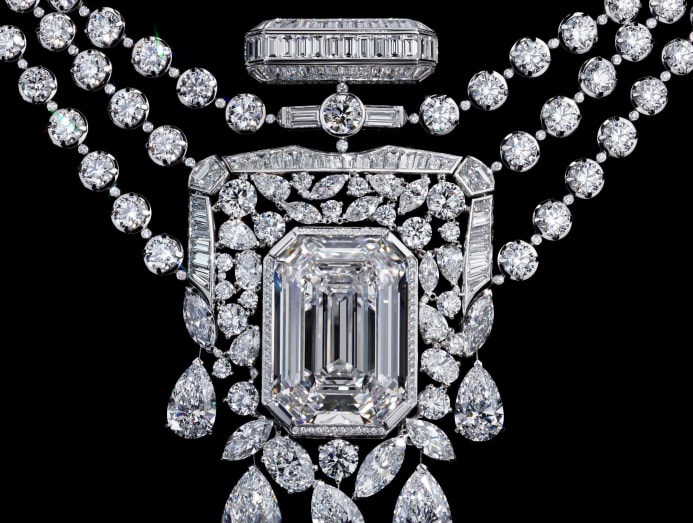 The pendant is then complemented by a cascade of pear-shaped diamonds of varying sizes that surround the central diamond, each cut one by one. The necklace's fastener is also shaped like the number five – Gabrielle Chanel's lucky number – embellished in diamonds.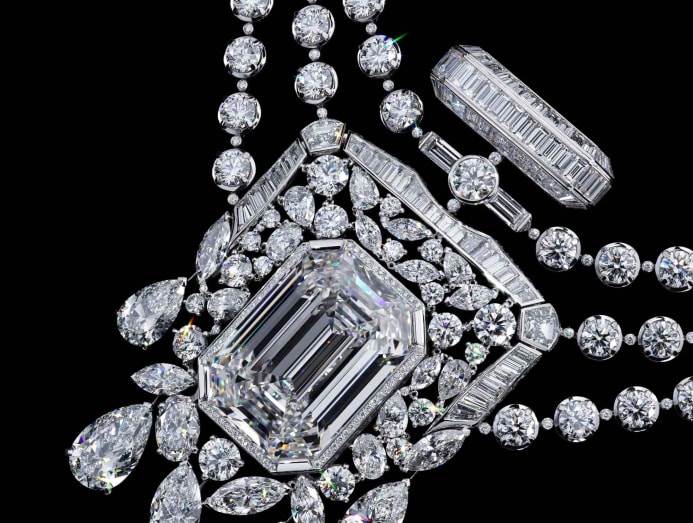 The necklace was designed by Patrice Leguereau, director of the Chanel Fine Jewelry Creation Studio. Through the necklace, Leguereau hopes to bring together the two domains of high jewellery and perfumery.  
"Gabrielle Chanel approached these two universes with the same visionary values, focusing on audacity and the quest for excellence. I wanted to rediscover that creative gesture with this collection, which has been conceived like a journey through the meanderings of the No 5 perfume's soul, from the architecture of the bottle to the olfactive explosion of the fragrance," he said.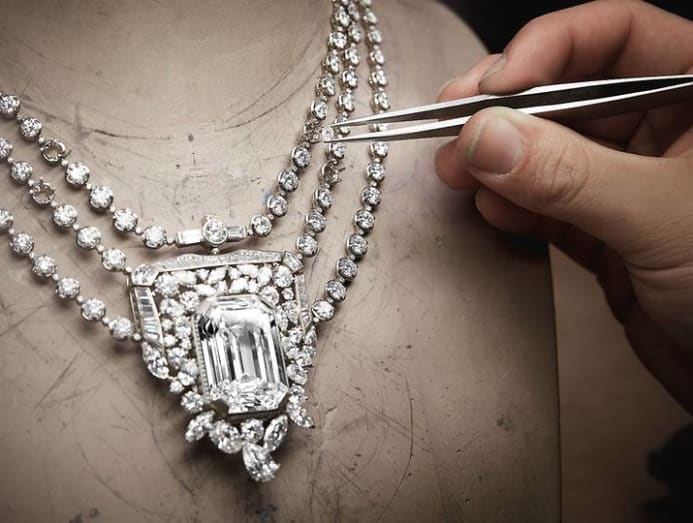 For all its beauty and desirability, it's a necklace that money can't buy. Chanel has chosen to keep this treasure in its Patrimoine archives in Paris. This way, the necklace will forever be a part of Chanel's history.