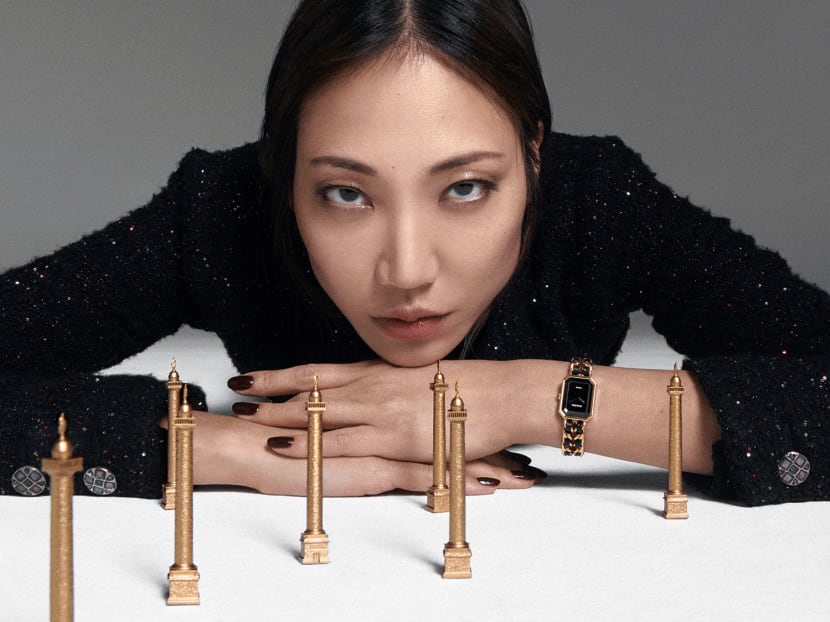 The Chanel Premiere was first conceived in 1987 by then artistic director Jacques Helleu. Watches designed specially for women were not common at the time and Chanel had created a timepiece intended for women that was not a scaled-down version of a men's watch. The launch of the Premiere was also the first time the maison dipped its toes into the world of watchmaking.
Chanel's very first watch draws inspiration from the style codes of the house imagined by founder Gabrielle "Coco" Chanel - the octagonal shape of the case and the bevelled crystal is a nod to the stopper of the classic No 5 perfume bottle, while the interlaced leather and chain strap bracelet is influenced by the iconic quilted Chanel bag.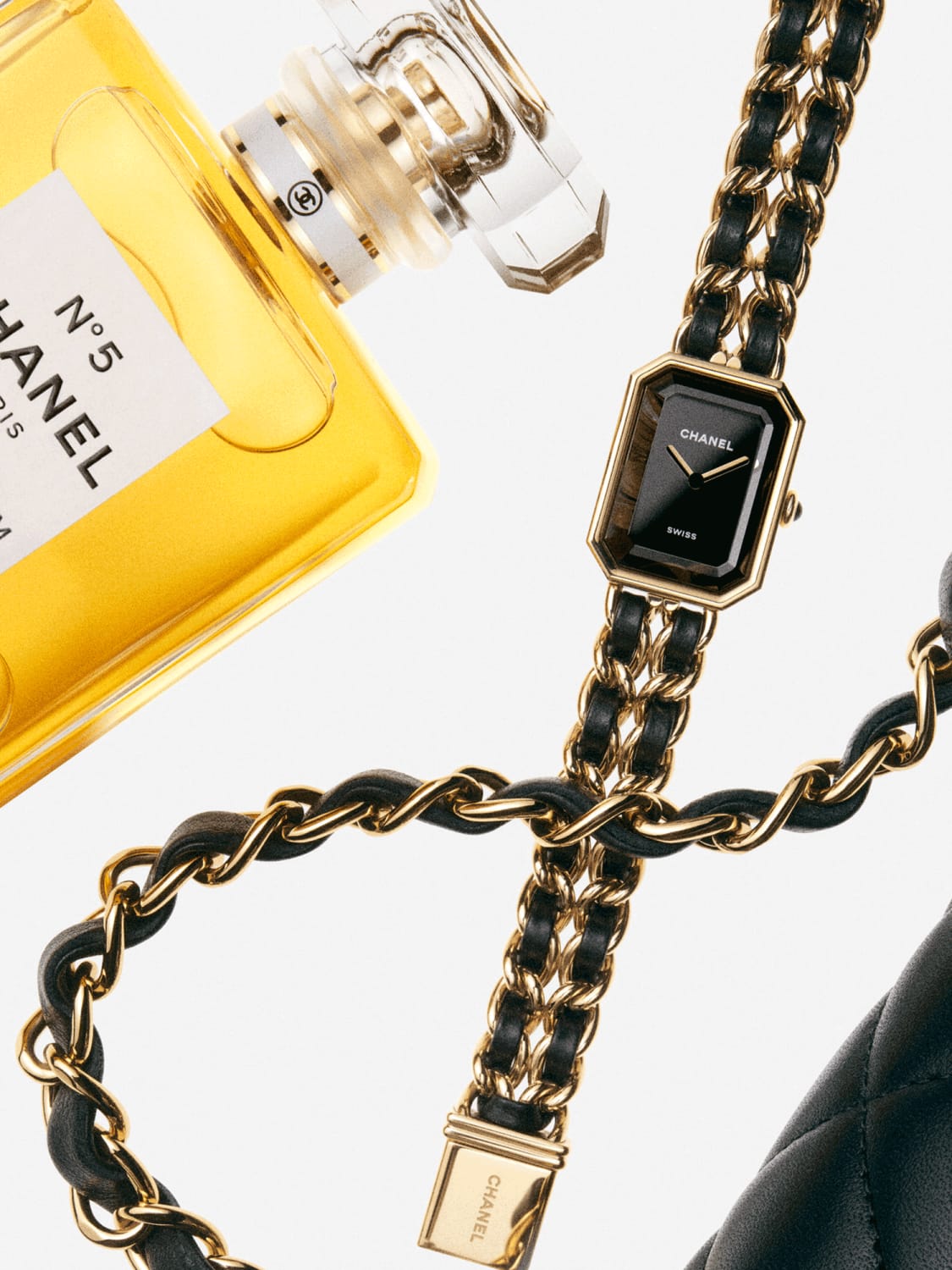 Other features that make this watch such a timeless and elegant piece include a black lacquer dial set within a gold octagonal case with no numerals or indices, no second hand and no date display as well as a crown set with an onyx cabochon.
To celebrate the launch of the Premiere, Chanel opened two dedicated boutiques – in Paris at 40 avenue Montaigne and in Geneva at 43 rue du Rhône – in 1987, and another one by place Vendome in 1990.
This year, as Chanel's watchmaking and fine jewellery division moves into its newly redesigned compound at 18 place Vendome, the Premiere is once again back in the spotlight. The reissued Premiere Original Edition comes with a case measuring 26.1mm by 20mm and a thickness of 7.6mm, high precision quartz movement with a steel chain bracelet that is coated with 18K yellow gold and interlaced with black leather.
To mark the return of this classic timepiece, Korean-American model and artist Soo Joo Park has been appointed as the face of the Premiere Original Edition.