Dress to impress this Chinese New Year: What to wear for the festive season
Look your best as you herald in the Year of the Rat with our picks of the best festive fashion collections, complete with must-have accessories to go along.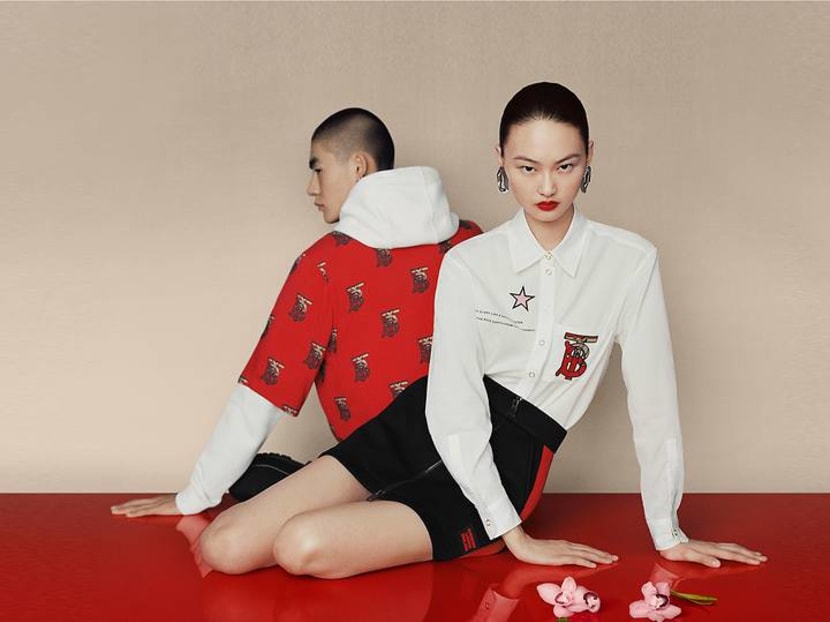 With Chinese New Year (CNY) just around the corner, gatherings are set to begin in full swing. There's that all-important reunion dinner with relatives, followed by house visiting over the next few days. Chances are, your social calendar is also packed with gatherings with friends, ranging from small group functions to large-scale parties.

To start off the Year of the Rat on an auspicious note, you'll need to dress to impress those relatives you haven't seen in awhile. Pull your outfits together by taking inspiration from our round-up of CNY capsule collections, featuring apparel and accessories perfect for the festive season.
BURBERRY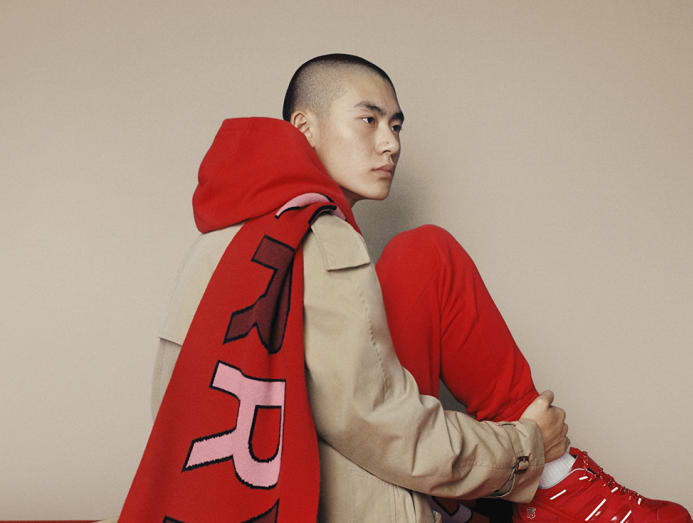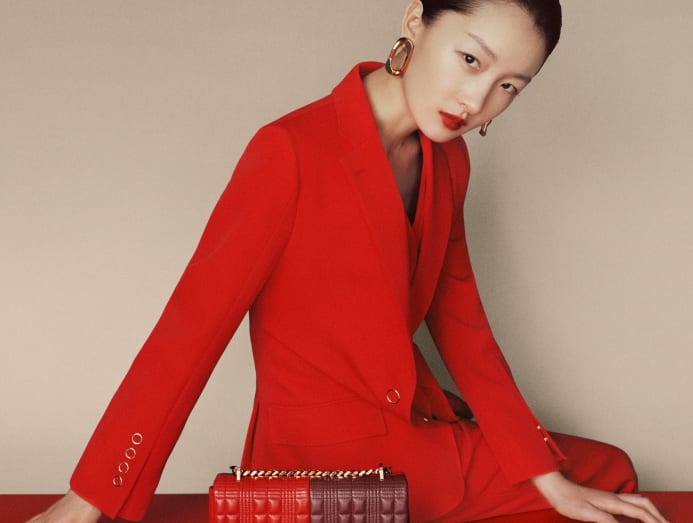 Looking to dress in hues of red in order to 'huat' in the new year? Burberry's Chinese New Year 2020 campaign highlights a collection in vivid red, featuring refined tailoring and sports-influenced pieces, as well as new iterations of Burberry's iconic Union sneaker and Lola bag. A limited-edition Thomas Burberry Monogram motif, inspired by the Chinese zodiac and animated with an original illustration in honour of the Year of the Rat, appears throughout the collection.
DIOR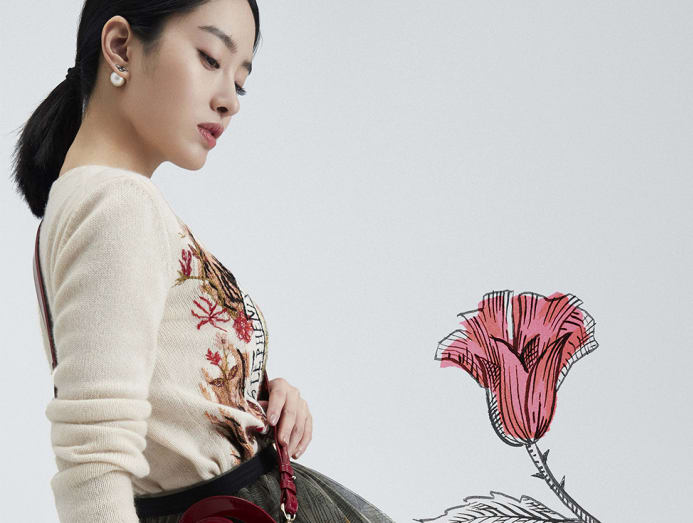 This CNY, Dior icons and emblems have been adorned with illustrations of delicate flowers and the rising phoenix, a mythological bird in Chinese culture. This includes your favourite Dior Saddle and Book Tote, both of which are enjoying an in-trend moment. The signature Lady Dior is also available in lucky red, a shade that Christian Dior himself described to be "the colour of life".
GUCCI
Incorporate some Disney-magic into your outfits this year with Gucci's CNY collection, featuring the beloved cartoon character, Mickey Mouse. The extensive Gucci x Disney collection, conceived by creative designer Alessandro Michele, has everything you need from bomber jackets, T-shirts, and sneakers to scarves, bags and wallets. All items in the whimsical collection are emblazoned with the iconic Disney star alongside Gucci's signature motifs.
MAISON 21G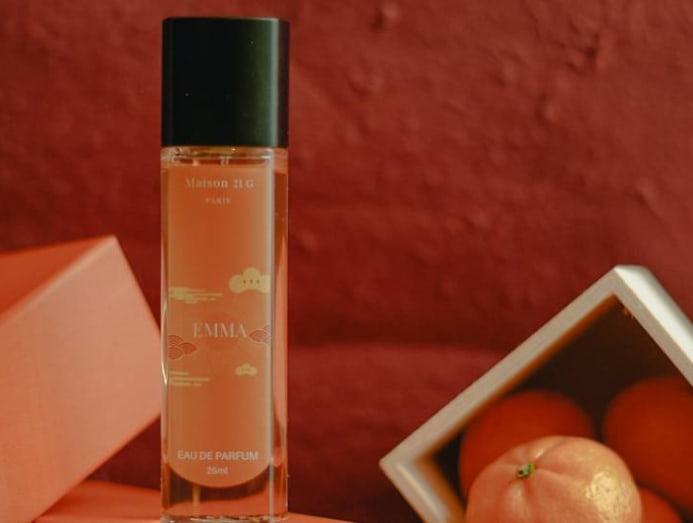 The best part of CNY is undeniably the food. But let's face it – the smell from all the many lou heis, bak kwa and steamboats can end up sticking to your hair and clothes. Chase away the odours by spritzing perfume from Maison 21G. The limited-edition CNY Prosperity Scent Kit from the bespoke perfumery includes three different scents for your choosing – the fresh and sweet Mandarin & Orange, rich and floral Osmanthus and light and energising Green Tea.
MONCLER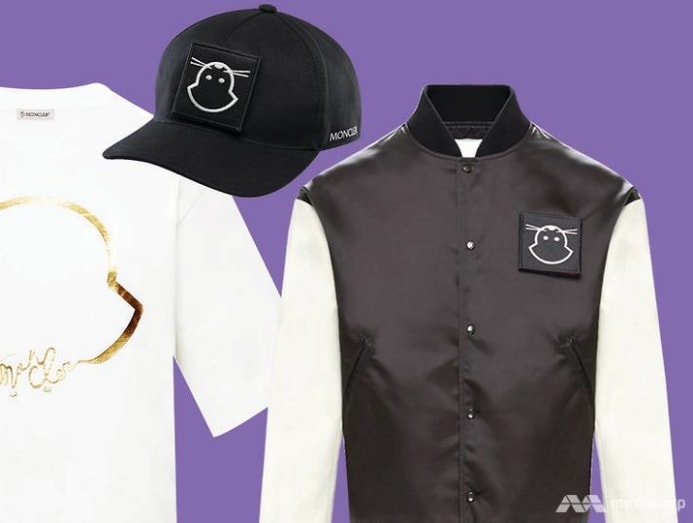 For a more understated look, Moncler's CNY capsule collection could be the perfect fit for you. The French-Italian ski brand has opted for a monochromatic colour palette this festive season, instead incorporating a touch of playfulness by turning the Moncler logo upside down to resemble a mouse's face. The logo appears in all pieces in the limited-edition collection, which includes T-shirts, jackets and baseball cap. 
TOD'S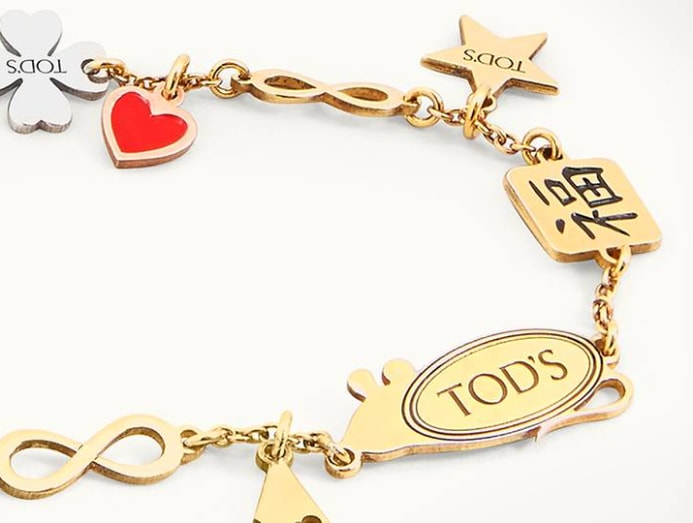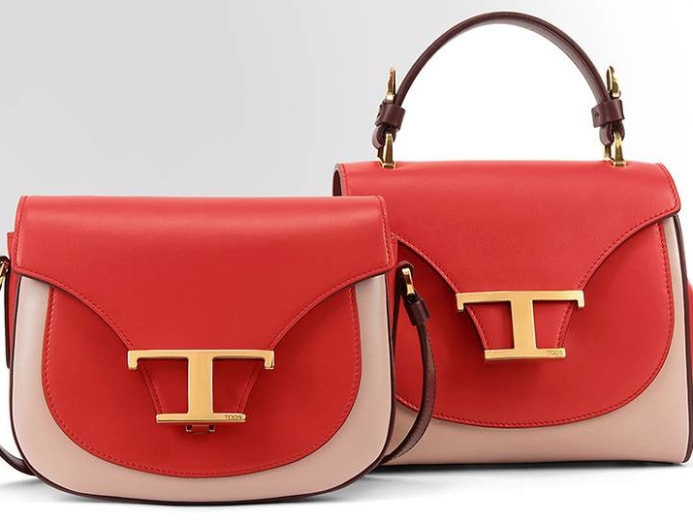 In the Chinese zodiac, the rat appears first in the 12-year cycle. It is also a symbol of intelligence, just what you need to win the rat race this year. Tod's special CNY bracelet could be your lucky charm not just for the festive season, but for the rest of the year too. The CNY collection from the Italian brand also features a bi-colour leather top handle bag and a cross-over bag.
TUMI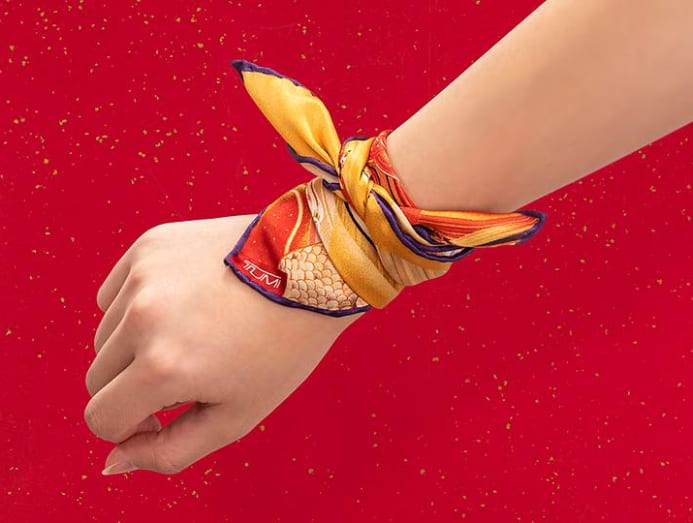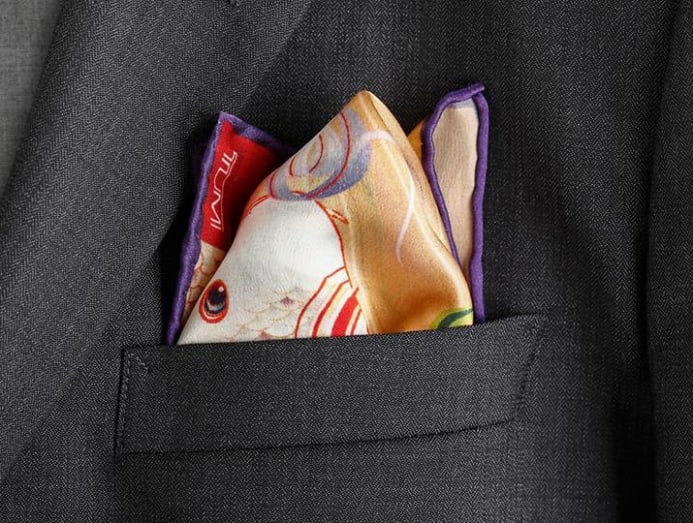 TUMI has collaborated with Los Angeles-based illustrator, Victo Ngai, who created an elegant illustration that depicts all the symbols of the season, including the koi, rat and mystical clouds. The illustration is brought to life through a range of special items that feature Ngai's illustration. This includes the Victo Ngai Pefect Journey Home scarf, a fashionable accessory printed on premium silk. The scarf can also be used as a pocket square or tied to a handbag or tote, and is available exclusively at the Marina Bay Sands store for MBS Rewards members.
VERSACE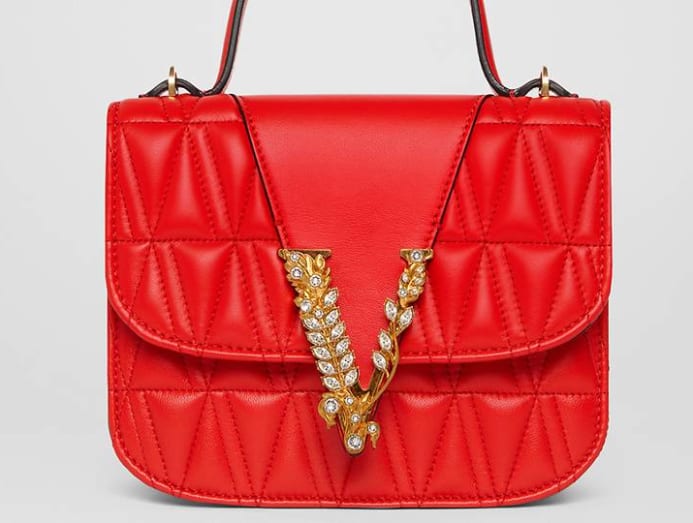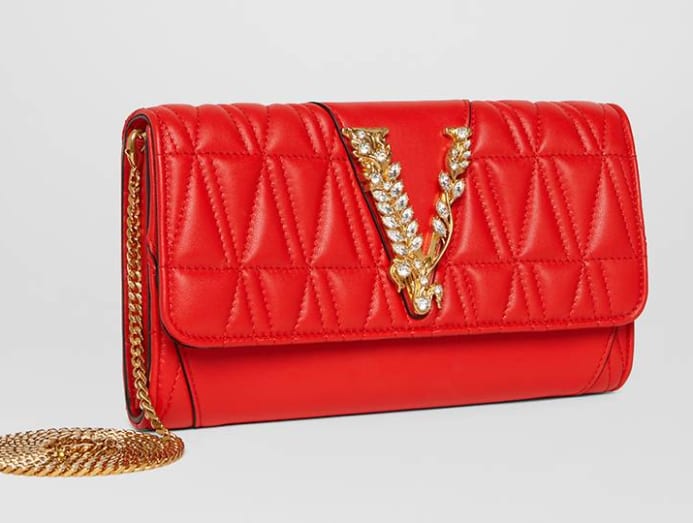 Versace celebrates the new year with a range of limited-edition accessories from the Virtus line. The exclusive collection features a chain wallet in vibrant red, great for storing those ang pows you need to bring around. There is also the small top-handle shoulder bag, available in both red and black. Designs are crafted from supple leather in a quilted finish, embellished with antique gold-tone hardware. The small top-handle is enhanced by a detachable shoulder strap for dual functionality, while the rectangular wallet is ideal for more dressy occasions, suspended from a delicate jewellery-inspired chain.