Yes, it's time to spruce up your home for CNY. Here are 5 nifty ideas
Out with the old, in with the new. Here's how to ready your home for the Year of the Tiger.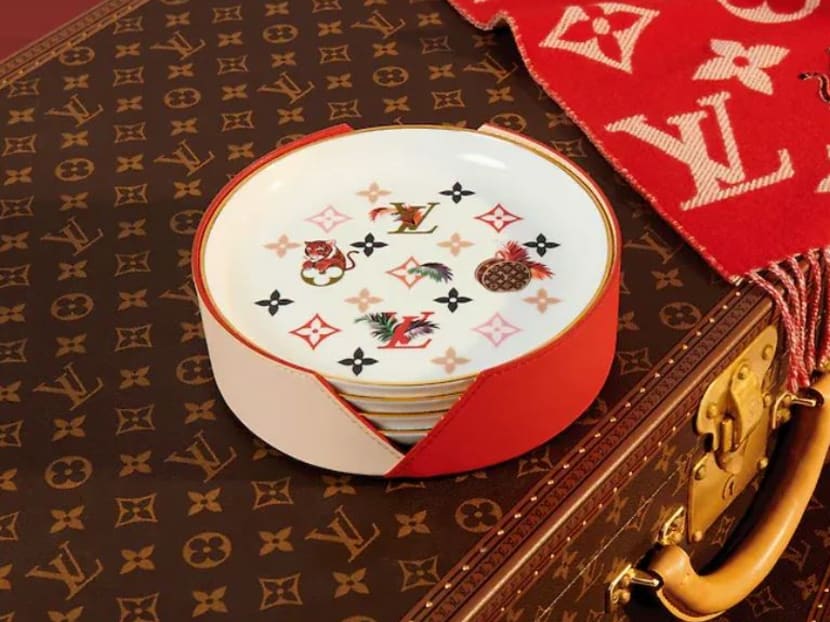 Christmas came and went, followed by New Year's. You blinked, and now, Chinese New Year (CNY) is just around the corner.
It's time to take down the Christmas tree (if you haven't already) and swap it out for CNY decor. Here are five nifty ideas along with non-tacky decor pieces we assure won't become white elephants once the festive season is over.
MAKE A STATEMENT
The easiest way to look like you've made an effort to decorate the house for CNY is to make room for a couple of statement pieces. Set the tone in your living room with this eclectic Blue Batik Lampshade from Ong Shunmugam's home decor line, Suvarnabumi.
Or brighten up a space with this Ginori vase, available from Net-A-Porter, featuring delicate hand-painted florals. Crafted from porcelain, this vase takes inspirations from the Ming dynasty. Its green and blue hues will perfectly complement any floral arrangements you have in mind.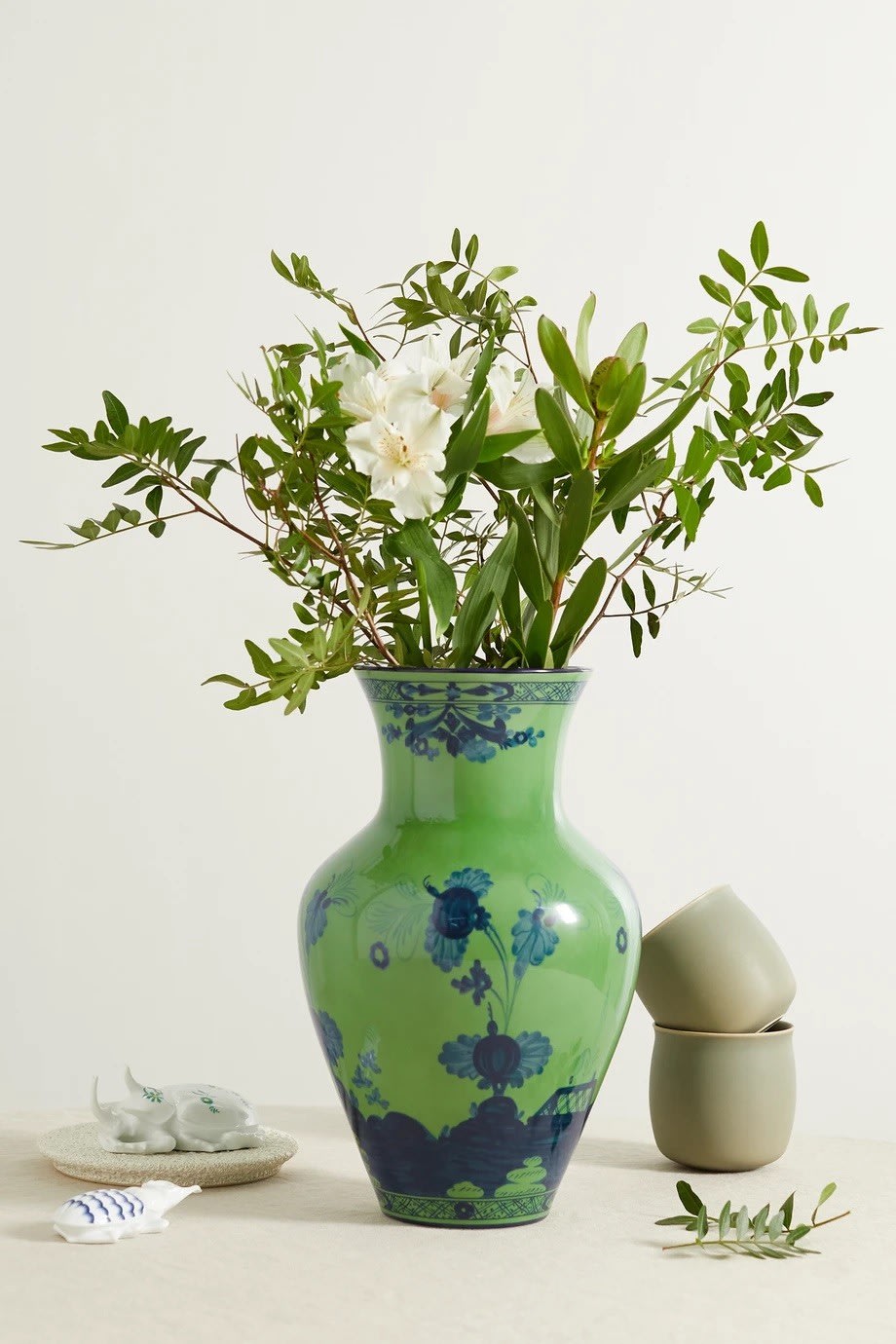 PAY ATTENTION TO DETAILS
Don't forget to include small decorative objects that could make a difference. The tiger is in the details with this Hermes change tray that's apt for the Year of the Tiger.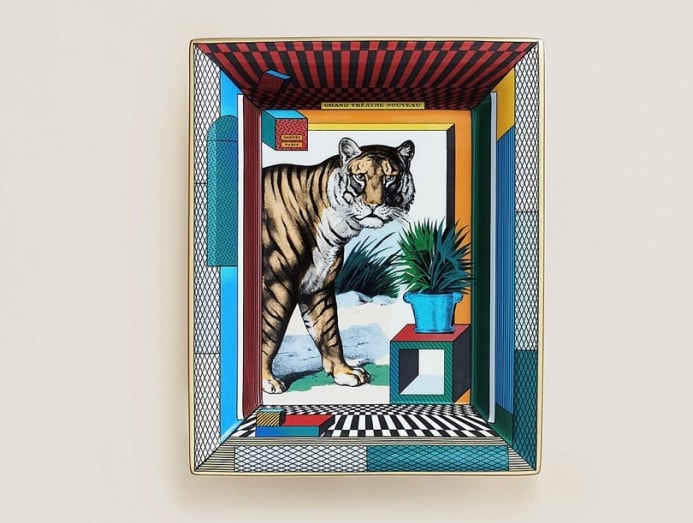 The Art Deco Cane Tray from Scene Shang nicely doubles up as a decorative accent for your Mandarin oranges, ideal for placing at the centre of your coffee or dining table.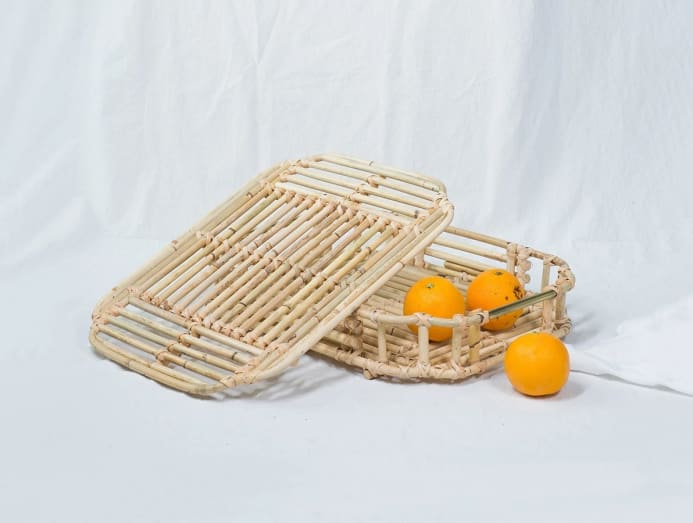 SET A BEAUTIFUL TABLE
As you gather the family for a delicious reunion meal, you'll want an elegant table setting that sets the stage for conversation. Consider this Louis Vuitton set of four plates featuring the house's iconic monogram flowers, along with the tiger motif.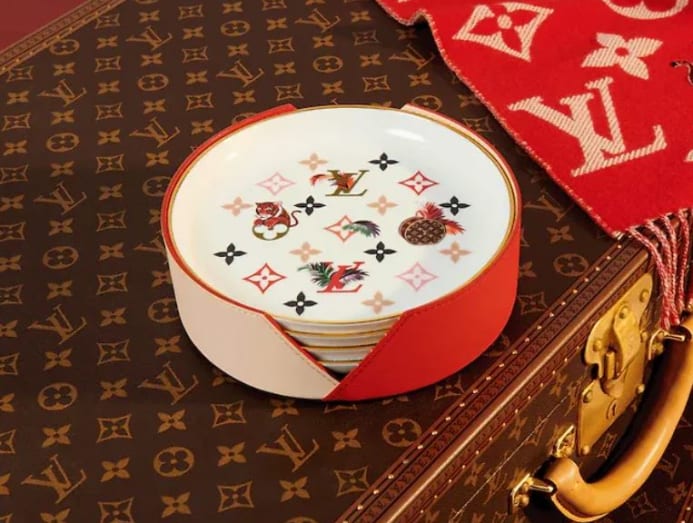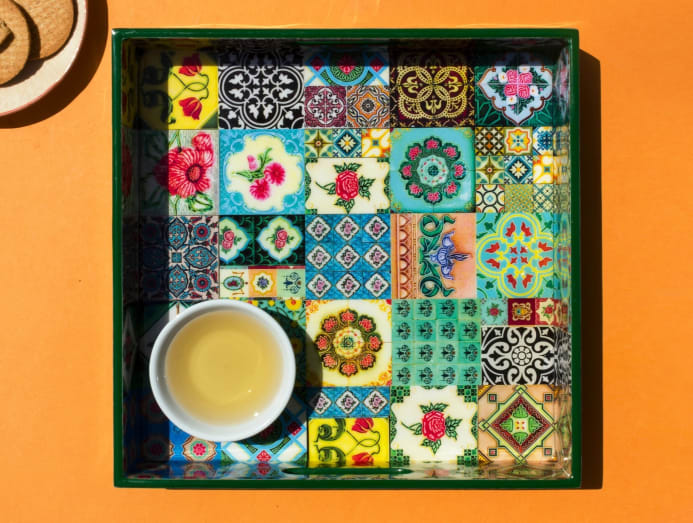 DECORATE WITH SCARVES
Rich and colourful silk scarves can double up as decorative objects for your home. Our pick is this Gucci Tiger silk scarf illustrated with the house's signature flora print and the tiger motif.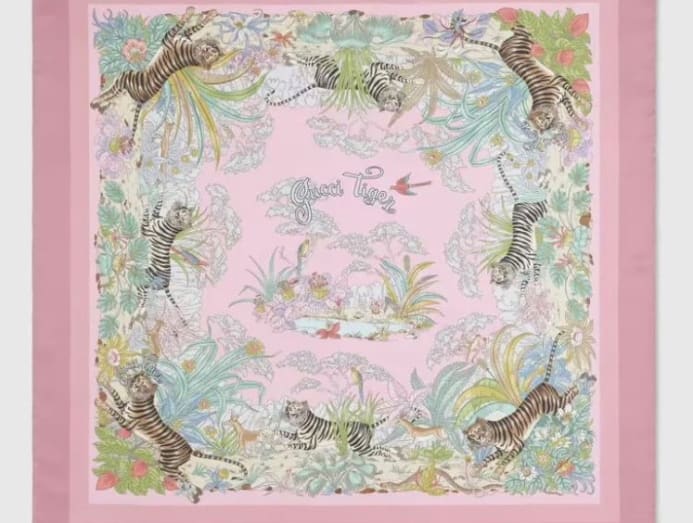 Hang it up as framed art on a blank wall, or tie it around a vase.
TRY A NEW LOOK
Willing to completely overhaul the look of your home? How about refreshing your walls with new wallpaper?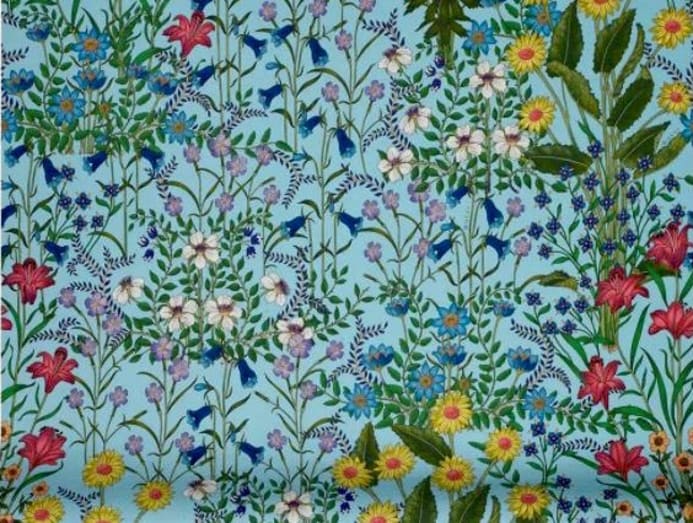 This floral printed Gucci wallpaper, available on Farfetch, will bring in much needed joy and colour into your home. It also makes for the perfect backdrop to snap your family photos.