7 limited-edition Chinese New Year beauty products for that extra 'huat'
Restocking your vanity counter? Here are some propitious beauty and skincare products that will see you through the festive season and beyond.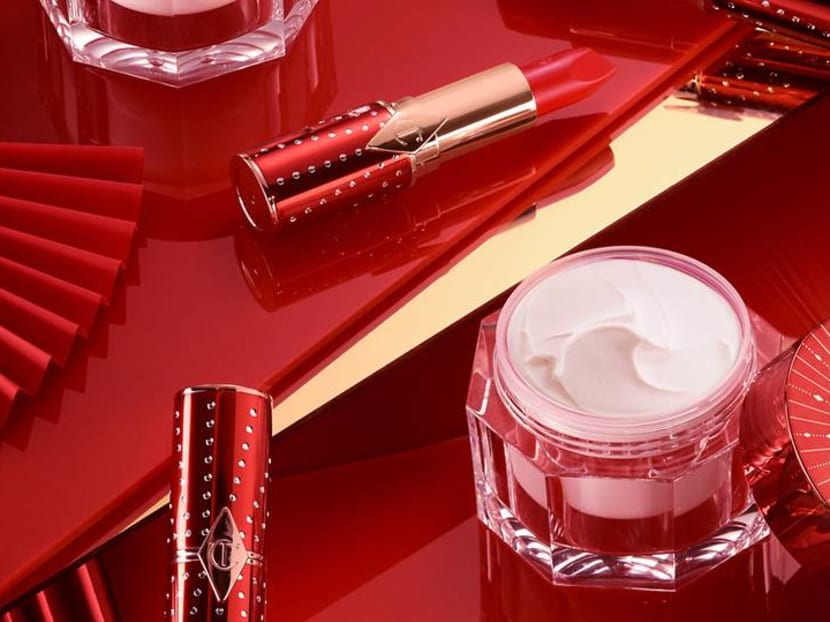 Aside from feasting and gathering with loved ones, collecting limited edition product drops is one of the highlights of the festive season. It feels like the Christmas season just came to an end, but Chinese New Year is now just around the corner.
If you're restocking your vanity counter, these limited-edition beauty products, decked out in auspicious colours and motifs, should give you that extra "huat" for the Year of the Ox. 
CHARLOTTE TILBURY
You may not be visiting as many relatives this year, but you'll still want to look presentable. Charlotte Tilbury's Chinese New Year offerings, adorned in red and gold, will help you achieve an enviable makeup look. The collection has three new lipstick hues – Rose Wish (muted brick red), Lucky Cherry (bright red) and Sweet Blossom (rusty rose).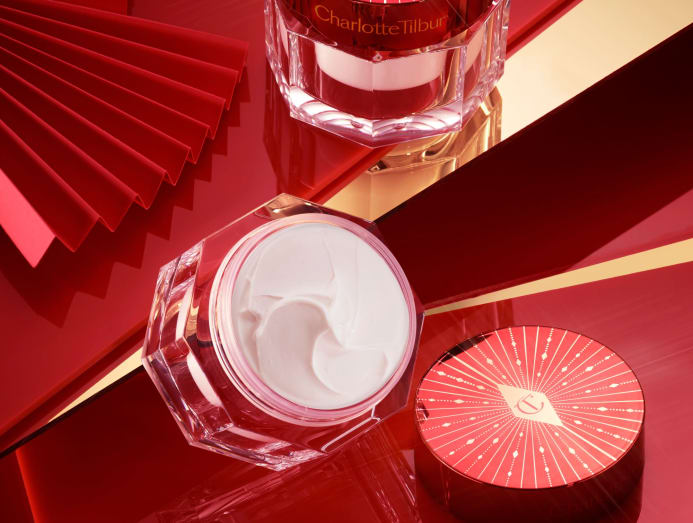 There's also the brand's iconic Magic Cream, a celebrity-favourite hydrating cream that gives a nourished, smoother and lustrous glow.  
CHRISTIAN LOUBOUTIN BEAUTY​​​​​​​
Red lips are de rigueur for the season. Pucker up with Christian Louboutin's bestsellers, including the Rouge Louboutin Matte Fluid Lip Colour, which now comes in a beautiful limited edition packaging. 
P.S: Christian Louboutin Beauty is now offering a set of limited-edition red packets in a matching box complete with a pull-out drawer with any purchase at its Tangs counter.
DR DENNIS GROSS
As the new year rolls around, you'll want to put your best face forward. How about a beauty peel that will allow you to shed all that dead, dull skin, as well as excess oil and impurities? 
Dr Dennis Gross' cult classic, the Alpha Beta Extra Strength Daily Peel, is a fast-acting, two-step, at-home peel that will give you glowing skin. The limited-edition packaging is now adorned in auspicious hues of red and gold.
ESTEE LAUDER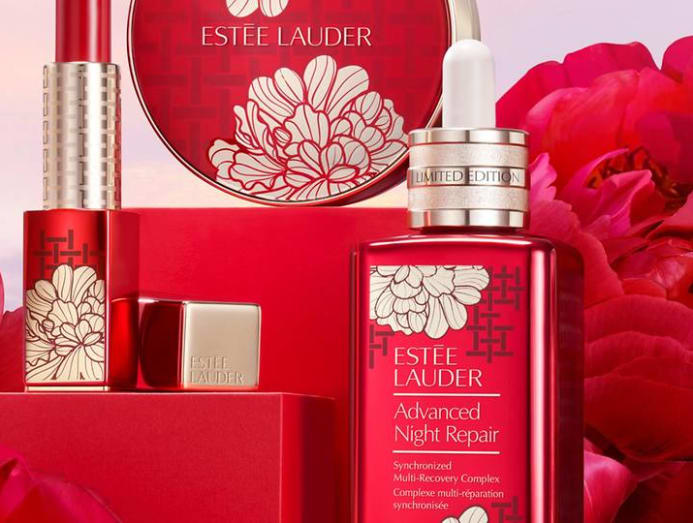 Estee Lauder has unveiled a Limited Edition Lunar New Year Collection, complete with skincare and makeup essentials, including the bestselling Advanced Night Repair for radiant skin. Inspired by peonies, we love how delicate and feminine the packaging looks. 
The choice of design is also symbolic – flowering peonies symbolise the renewal of seasons, and an optimistic look towards the future. We sure could use some positive vibes!
GUCCI BEAUTY
Want something more classy in terms of packaging? Gucci Beauty has introduced a limited edition trio of its Rouge a Levres Satin Lipsticks in three iconic shades – 25 Goldie Red, 505 Janet Rust and 513 Emmy Red. We love how the crimson packaging features Art Deco motifs.
JO MALONE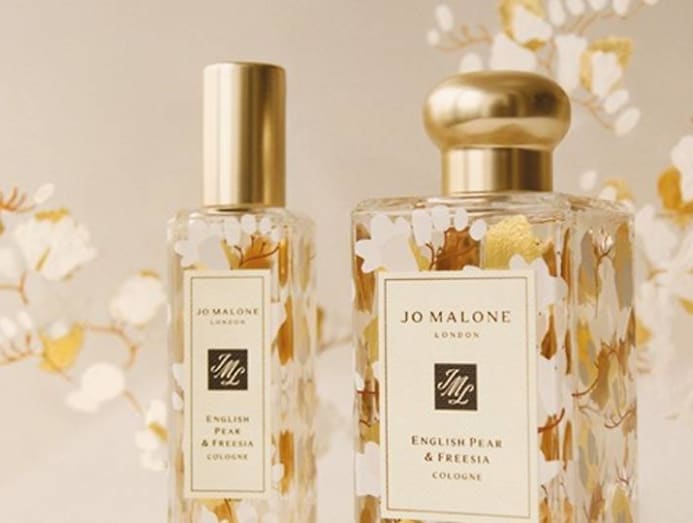 Here's a fragrance bottle that will definitely stand out on your vanity counter. Jo Malone London has released a beautiful limited-edition bottle of its English Pear and Freesia cologne, one of the brand's most popular scents. 
Inspired by the fragrance's ingredients, the bottle features gorgeous floral motifs in white and gold, reminiscent of springtime in London.
KIEHL'S
Kiehl's Chinese New Year collection features artwork by Chinese artist, Weitong Mai. Inspired by the reunion of traditions, the packaging depicts an adorable happy ox on its way home to visit its family. The prints can be seen on Kiehl's signature products such as the Calendula Herbal-Extract Toner, Clearly Corrective Dark Spot Solution and Ultra Facial Cream.