Film, fashion and fragrance: Actress Chloe Sevigny creates her first scent
Indie darling and 90s icon Chloe Sevigny's Little Flower fragrance follows a less familiar retail route than other celebrity scents to launch in the saturated perfume market.
Chloe Sevigny's voicemail message – a four-second clip from HBO show Mad Men – is a deadpan but fitting one for the actress who has lived in the city since 1993. "This is ridiculous. If I'm going to die, I want to die in Manhattan."
She is currently in Italy, filming Luca Guadagnino's new HBO show We Are Who We Are. Speaking to me from a coastal town near Venice, she says the episode, which aired in 2010, struck a chord. The message "is like one million years old, I've had the same voicemail ever since then," she said. "But I [too] hate being away from home. I get very homesick. Even if I'm in America, I don't like to be away from New York."
She will remain in Italy until November, when the eight-part drama written and directed by the Call Me By Your Name director finally wraps; she's also recently shot Melina Matsoukas' Queen & Slim. Sevigny spends so much time away from her apartment in SoHo that "being in New York feels like a vacation. But everybody's gotta work right?" she laughed. "Unless you've got a rich husband. Which I don't. So . . . "
Sevigny shot to fame in 1995 following her debut in Larry Clark's indie film Kids, which catapulted her to It Girl (and youth style icon) status; today, she keeps her finger in many creative pies. Aside from starring in a roster of high-profile, independent flicks, she has recently turned her hand to directing; she's also designed an opticals collection with US eyewear label Warby Parker; walked in Simone Rocha's Autumn/Winter 2019 runway show.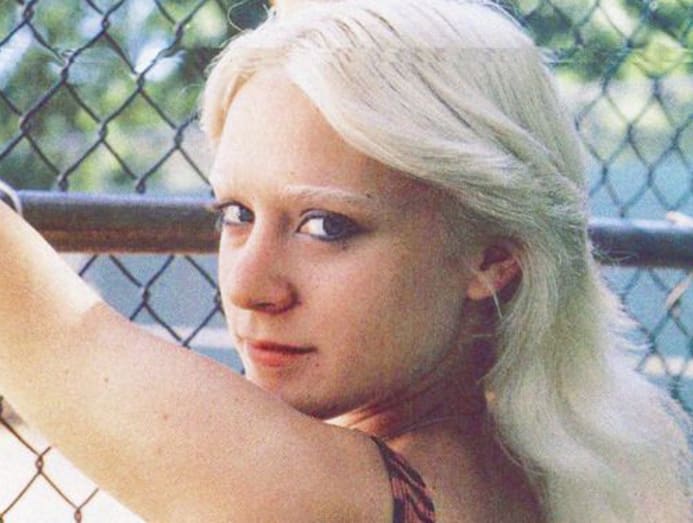 At 44, Sevigny retains the same sense of cool that has trailed her since the 90s. Back then, young girls the world over wanted to emulate her quirky wardrobe, sourced from thrift shops in Manhattan and Brooklyn. "I always wore second-hand clothes growing up, it was instilled by my parents," she said. "I found comfort in it. The thrill of the hunt." She was so ahead of the fashion curve that during a New Yorker interview in 1994, while perched at an outdoor table in the East Village, two teens asked Sevigny where her jelly shoes were from. She told them, then promptly took herself – and the journalist – to Chinatown to buy new shoes, lest everybody start wearing jellies.
"I try and frequent independent stores for everything," said the actress. Her Little Flower fragrance, naturally, follows a less familiar retail route than other celebrity scents to launch in the saturated perfume market. Rather than launching at a mainstream department store (or, as Kim Kardashian did, on Instagram), Sevigny's perfume will debut exclusively at Dover Street Market (DSM) – the cult high-fashion shop founded in 2004 by Comme des Garcons' Rei Kawakubo – in Los Angeles, London and, of course, New York. "The designers [DSM] carry have a real point of view," she said. "It's a place where people can go if they are looking for something unique and different from the mainstream, and the fragrances that they carry are complicated and offer a different experience."
"I try and frequent independent stores for everything." – Chloe Sevigny
Sevigny has always loved fragrance; growing up, she used to collect perfume bottles. "It was access to a more glamorous world for me when I was a little girl in Connecticut, I was obsessed with the different shapes and colours, the designs and fonts of the packaging," she said. As a teenager, she wore Benetton Colors eau de toilette, which smelled of synthetic citrus and lavender. She's since upgraded to natural ingredients and now exclusively wears Little Flower, for which she partnered with the LA-based artisan perfumer Regime des Fleurs – the scent has top notes of rose, blackcurrant and tea. It's the brand's first celebrity fragrance. "It's owned by two friends of mine [Alia Raza and Ezra Woods] and it's independent," she said.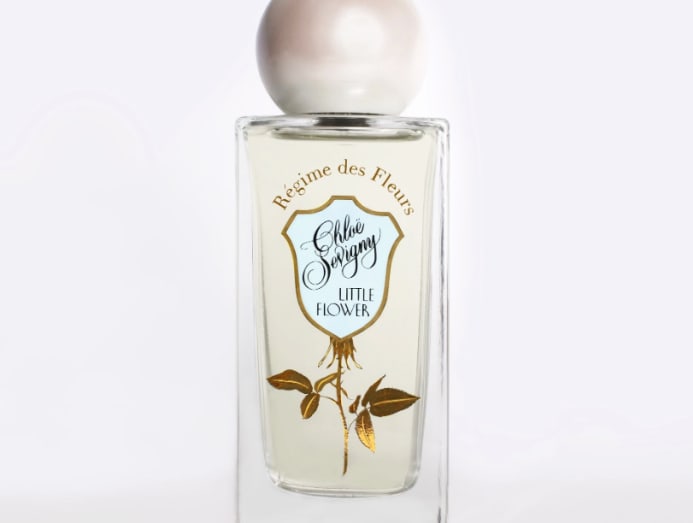 Raza and Woods "collected around 20 different bottles of rose that I had used in the past, and we would smell it and they would identify the specific [notes] I liked in each of these fragrances," she said, referring to Rose by Comme des Garcons and Rose Ikebana by Hermes. "They had the vernacular, and they guided me. It was like learning about wine." Sevigny wore each sample concoction for days or weeks at a time to narrow the final scent down to her favourite. "Little Flower was the one I kept going back to, that people would comment on and say they loved the smell when I went out," she said. Launching it in DSM was a strategic move. "I think the Dover Street customer is maybe more familiar with me, and familiar with Regime des Fleurs," she said.
While Sevigny still shops almost exclusively second hand – today preferring "gently worn high fashion from consignment stores" like The Real Real as opposed to thrifting through the Salvation Army's racks which, she says, are "full of fast fashion" – she often goes to DSM to people watch too. "All the kids that work there look so wild, it's fun to look at the customers and look at the employees and the insane outfits they put together," she said. "That whole experience is unparalleled in shopping." Back home, one of her favourite pastimes is to sit in Tompkins Square Park in New York to watch what people are wearing. It's a somewhat playful reversal of the fashion gaze; Sevigny has been an enduring subject of style scrutiny and admiration since she was 18.
It's a hobby she misses when on location; along with frequenting her favourite sandwich shop Olive's for a smoked salmon bagel – "I eat there almost every day" – buying the local newspapers in print, visiting Union Square Market and her favourite Nolita-based florist to fill her apartment with "all kinds of weird stuff, like sweet potato vines, or really specific rose breeds."
Until she lands back on her beloved island, however, she will have to make do with her own rosy scent. But it's not all bad. "Little Flower smells like a rose garden, or like cutting a fresh rose," she says. "Who doesn't love perfume?"
"Little Flower smells like a rose garden, or like cutting a fresh rose. Who doesn't love perfume?" – Chloe Sevigny
By Grace Cook © 2019 The Financial Times