The Roaring Thirties reimagined in a collection of pearl and jade jewellery
Singapore designer Choo Yilin has distilled the essence of Southeast Asian glamour with jewellery that harks back to a time when ladies would lunch, plot and enchant the world.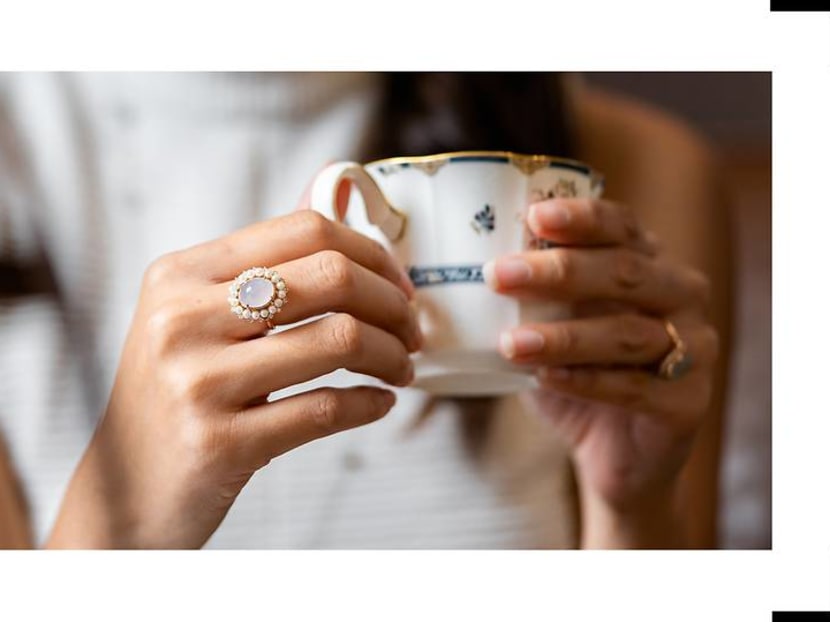 Back then, well-heeled ladies would waft. It was a time of jazz, soirees and women so graceful that they begot legends of beauty that were channelled from the colonies to the world's cultural capitals.
In that Thirties era, ladies lunched, took tea in hotels and danced through the afternoons. Later, dressed in silk and holding forth in cut-glass tones, they would sip sundowners in the company of royals, spies, governors and barons.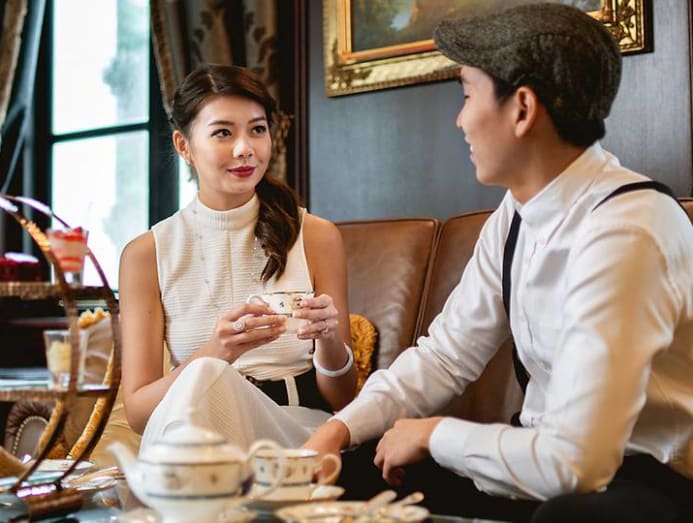 Today, many choose to let go of this past, dismissing it bitterly as an anachronism that conflicts with their liberal world view. Not Choo Yilin.
The jewellery designer studies it, embraces it and cherishes it. For her it stands as a time of beauty and gentility that is deeply rooted in her native Singapore as well as across the Malay Peninsula.
"There's this very rich colonial influence that is so much part of Southeast Asia's heritage that is very apparent. You can imagine the English gentlemen and their wives, along with these very affluent Asians who have had the privilege to travel to Europe. That sort of romanticism was in my head as I designed this collection," she told CNA Luxury.
The collection she refers to seeks to capture this era in four pieces. Its design was largely inspired by a journey she took on the Eastern & Oriental Express, which travels from Singapore to Bangkok the old-fashioned way.
Passengers may also check in on this storied train at the Art Deco-styled Majestic Hotel in Kuala Lumpur, which itself influenced Choo's Vintage Honeymoon capsule collection.
Built in 1932 and looking out onto the Malaysian capital's once stunning but now faded main railway station, the Majestic was known across Asia for its parties and the company it kept.
Glorious figures like Madame Chiang Kaishek, the Wellesley-educated consort of the leader of the Republic of China, would hold court and sip English tea in what is now the Majestic's Colonial Cafe, with Malayan planters and kingmakers.
Another, Oei Huilan, who was better known as Madame Wellington Koo, was one of Cartier's muses and celebrated as one of the best dressed women of the Thirties. Though she was Chinese, she would speak in clipped English and idiomatic French, having picked these up from the governesses who raised her.
"She would wear these silk dresses that were very European, along with her jade bangles and necklaces. Living in London, people would ask, what is this green stone?" said Choo, whose designs lean heavily on this archetypically oriental mineral.
"She really was at that intersection of Eastern luxury and Western influence. She used to act as an unofficial diplomat because she was able to converse in different languages. It was an interesting mixture; these were the women who I was thinking about while I was designing this jewellery."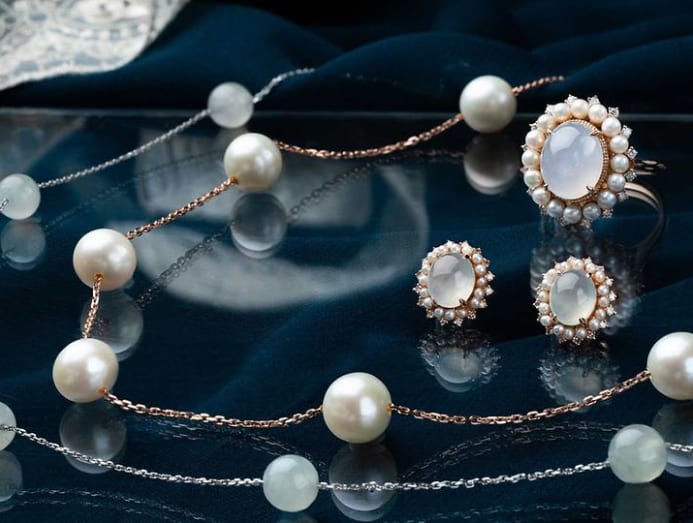 Choo delved deep into the types of jewellery the Anglo-Chinese madames would have been wearing in the Thirties. She decided to adopt two classic styles, sautoir necklaces and seed pearl halos, to which she added some contemporary Southeast Asian flair.
The dripping, plunging sautoir first made an appearance during the turn of the 20th century in Europe, before gaining in popularity during the Art Deco age. This type of necklace typically featured pearls in the past, which have been retained in one of Choo's pieces, while another has been reimagined for the collection with her signature gemstone, custom-cut type A jadeite.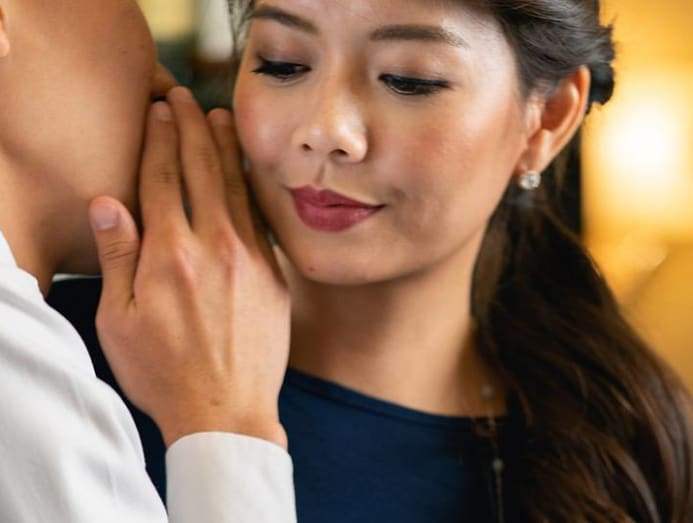 For the accompanying ring and earrings, she chose a halo of seed pearls that centre on jade to complete the collection.
"The diamond halo is very popular today, but in the past, during Victorian times and throughout the Art Deco period, they would use seed pearls instead. We used these pearl halos as an homage to that era, then we built diamonds around it and used jade to give that reference back to our Asian heritage," she explained.
"I had a lot of time to think through it. Beyond my work as a creative director, I read a lot about the history of jade and jade lore, how women wore it and how the perception of jade has evolved over the centuries."
The collection was completed in collaboration with YTL Hotels, which owns the Majestic and is a major shareholder in Belmond, which operates the E&O railway.
YTL vice-president of marketing Geraldine Dreiser, who is close to Choo, having gone to school with her in Singapore, said the aim of the project was to tell a story that called on the colonial history of both the train and the hotel.
"We are telling our story in a different way, and Yilin is giving us a different angle to communicate our history and our past. That has really been the priority of the whole project: To give us a channel to show off the heritage of this hotel. The E&O comes in because the hotel is where you check in when you want to board the train, so we are very much part of that route," Dreiser said.
There are still ladies who waft through the Art Deco lobby of the Majestic, and on through to the famous Orchid Conservatory and Colonial Cafe that evoke memories of that most golden of eras. Sadly times may have changed, but Choo Yilin has raged against the dying of its light. Ladies can still lunch, dance and plot as they did nearly 90 years ago, bedecked in her collection.
The capsule collection is available at Choo's boutique in Mandarin Gallery.