Christmas 2021: It's time to carry out your own festive spending review
There is a huge amount of pressure to spend big this year, but one writer suggests conducting a festive spending review in order to avoid the excess and extravagance.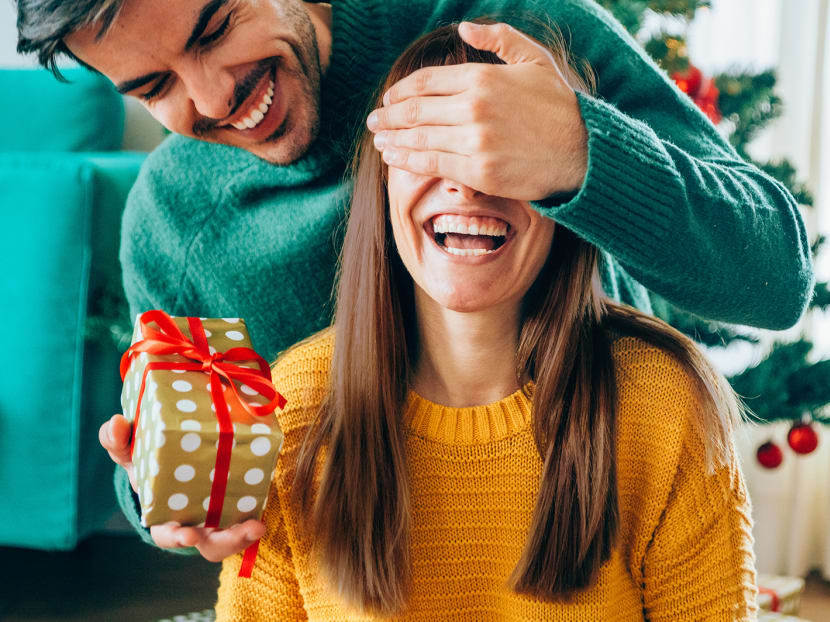 It took a global elf shortage for me to realise how much of a "thing" Christmas elves for children have become.
A million Elf on the Shelf toys are apparently stuck in China due to global port congestion, prompting media scare stories about elf rationing (only two per customer!) conveniently delivering a huge marketing boost for this dubious tradition.
On Dec 1, the elf – aka Santa's spy – arrives to carry out good behaviour surveillance in the run-up to Christmas. Every night, parents must hide the elf in a new place for the child to find. This sounds innocent enough, but it has quickly become a multimillion pound industry.
Retailers now sell "elf boxes" containing 24 days' worth of toys, sweets and festive knick-knacks costing anywhere between £20 and £75 (S$37 and S$139). You can buy elf pets and clothing, personalised "I'm back!" helium balloons and iced biscuits to welcome their arrival.
Parents are using social media hashtags to share elaborate prank shots (elfies?) of naughty elves hiding in microwaves full of popcorn. One Etsy seller is flogging stencils to make a trail of elf footprints with icing sugar.
Thus, it is possible to spend hundreds of pounds on your child before Christmas has even arrived.
I detect a similar whiff of conspiracy from retailers who are desperate for us to get Christmas wrapped up early, and buy at full price.
There are undeniable supply chain issues this winter, but talk of toy shortages smack of clever marketing. As we enter the "golden quarter" for retail profitability, surveys suggest many shoppers plan to spend much more on gifts and celebrations to make up for last year.
According to the boss of courier company Yodel, Christmas shopping has started in earnest, with toys and wine being two of the biggest categories (considering all the elf-related faff, this cannot be a coincidence).

Eager to secure our spend, supermarkets have gone early with Christmas promotions on toys, food and drink. But the problem with stocking up on wine, champagne and chocolate too early is the risk of polishing it off before Christmas and having to buy more at a later date.
And another thing that appears to have been lost in a shipping container somewhere south of the Bay of Biscay? Black Friday. At this time of year, my inbox is usually jammed with promotions. This year, there are hardly any. With all the inflationary pressures, retailers cannot afford steep discounts. Indeed, many have warned about passing on price increases.
There is a huge amount of pressure to spend big this year, but here are some consumer trends of Christmas past and Christmas future that I'd urge shoppers to consider as part of a festive spending review.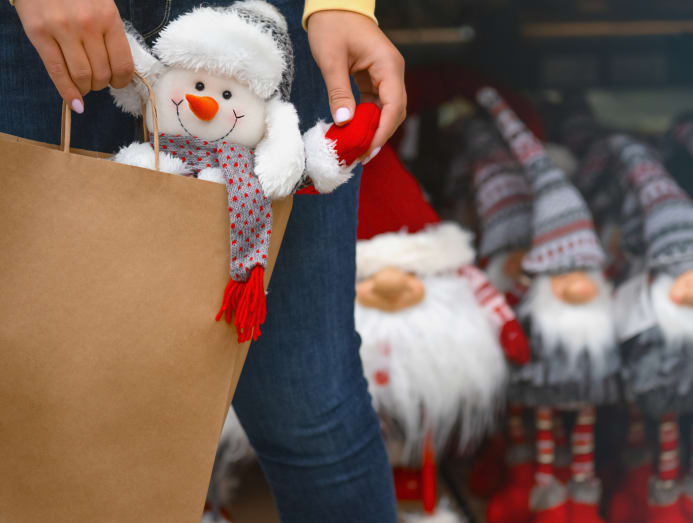 STUFF
"Your presence, not presents, is what counts this year," said money coach Catherine Morgan. "It's not gifts people remember – it's you."
Many families have less money to spend this year, which is prompting more of us to break the "buyerarchy" of gifting unnecessary items, says Kate Hardcastle, founder of retail consultancy Insight with Passion.
"Christmas is the most emotional time of year; we buy on emotion and the retailers sell on emotion," she said. "Nobody wants friends or family to get into debt. With less money around, families are having really honest conversations."
Having spent most of lockdown decluttering our homes, the thought of well-intentioned but unnecessary "re-cluttering" has prompted a reset.
This week I was added to an extended family WhatsApp group for sharing present ideas to avoid excessive spending and unwanted gifts.
But be warned – if you ask your nearest and dearest what they "really need" this Christmas, the answers could surprise you. One of my 20-something stepsons sent around a link to a body hair trimmer. It could be safer to stick to socks.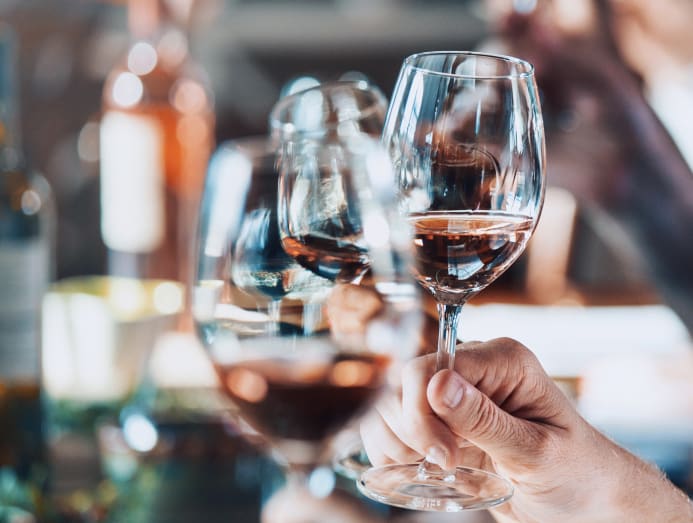 The flip side of this trend is the rise of the "experience economy" said Hardcastle. "Plenty of families are saying let's spend the money on something we'll enjoy doing together instead."
This could be a meal out, a trip away, going to a theatre or show – all of the things we were unable to do last year. My Christmas present to my parents is going on a wine tasting together. I've bought my brother and sister-in-law a massage treatment and, as part of the deal, we will look after the children while they go off and enjoy it.
Hardcastle says another trend is the resurgence of hobbies under lockdown. She's got into calligraphy – whereas I have got into birdwatching. Last year, the husband bought me the most brilliant pair of binoculars. This year, as our present to each other, we're planning a trip to Suffolk to watch a starling murmuration.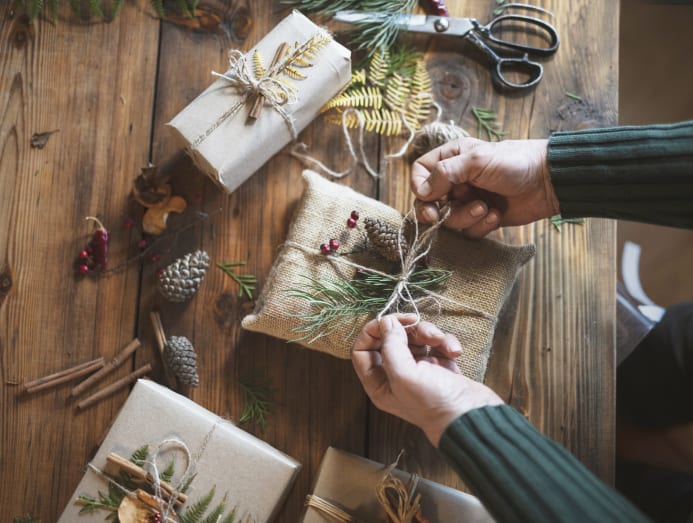 All that glitters is not green. Hardcastle says the desire to consume more ethically is persuading more of us to reject glitter-strewn cards, gift wrap, crackers and decorations that cannot be recycled.
The sentiment extends to plastic items and packaging waste. I wrap presents in old copies of the FT with black ribbons scavenged from Jo Malone perfume boxes that I hoard and reuse ever year.
Gifts with an element of social responsibility also appeal. Bombas and Stand4Socks, which donate one pair of socks to homeless charities for every pair bought, are a nice update on an old tradition.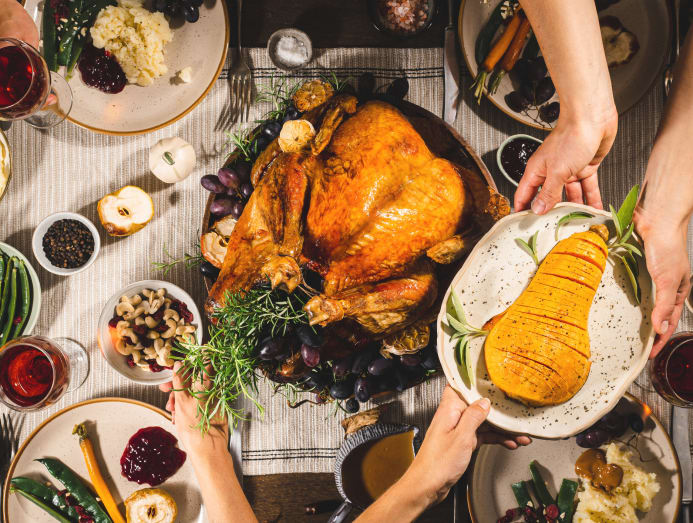 Some will be keener than ever to re-embrace festive feasting, others will relish the sweet liberty of last year. A looming shortage of Brussels sprouts pickers and imported turkeys might be troubling for the UK's agricultural economy, but not for my family table. Our favourite meal is spiced roast chicken served with flatbread, hummus and amba sauce – and that's exactly what we'll be having.
Another thrifty tradition I picked up under lockdown is meeting a friend for a wintry walk with Thermos cups of mulled wine.
DELIVERY ANXIETY
Online shopping was a doddle last year as we were all stuck at home. Hybrid working presents more of a challenge. Yet if you set your delivery app to allow items to be left on your doorstep, you'll have a compensation battle on your hands if parcels get pinched.
Another problem with buying ridiculously early? Difficulties returning any unwanted gifts after Christmas. Check the terms before you click.
GIVING BACK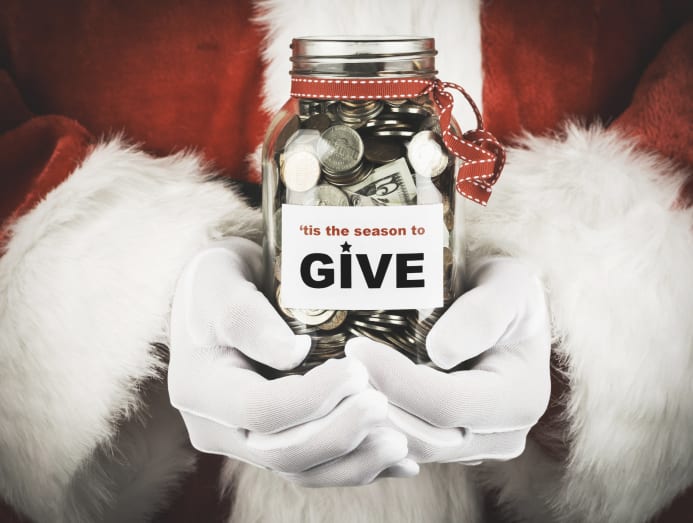 Donating money to charity instead of sending Christmas cards is very common now, but plenty of charities are looking for volunteers who give their time.
Food banks fear they will be deluged this Christmas, and are appealing for help with donations (check websites to see what your local one needs). This is the fifth year running that the UK's money bloggers have promoted the idea of a "reverse advent calendar" encouraging families to collect an item a day in the run-up to Christmas to donate in mid-December.
Whatever celebrations you're planning, it would be heartwarming if #foodbankadvent became as much of a thing as #elfontheshelf this Christmas.
Claer Barrett © 2021 The Financial Times
Source: Financial Times/ds