Out at Robertson Quay? Cartier's pop-up has a cafe and personalised haikus
Receive a personalised Haiku poem, download a Spotify playlist, and enjoy a complimentary pastry and drink at the Clash de Cartier pop-up in STPI over one weekend in November.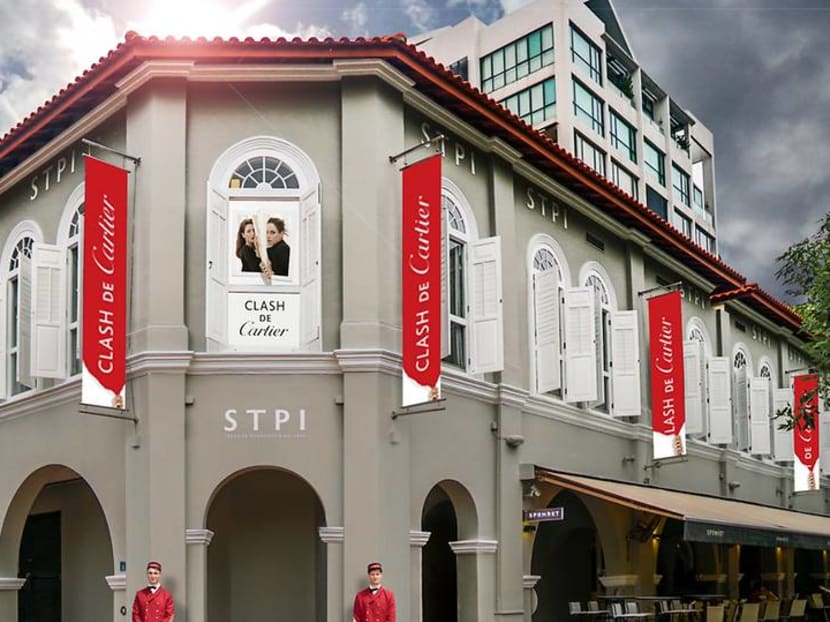 Singapore is a city of contrasts – East-meets-West, traditional but hyper-modern at the same time. So it's perhaps fitting that Cartier is installing its Clash de Cartier Studio here, its first in Southeast Asia after debuting in Paris in April. Part-pretty, part-punk, and possibly bipolar, the Clash de Cartier collection is all about contradictions.
Echoing the Paris launch, the pop-up at STPI from November 15 to 17, 2019 will feature similar themes of literature, music and art. And, being in Singapore, there will also be subtle local touches woven into the interactive displays and activities.
On entry, visitors must choose if they wish to begin their journey exploring literature – in the Bookstore – or music – in the Record Store. Red pill or blue pill? You decide.
Lit majors and bookworms who will inevitably gravitate towards the Bookstore will find a selection of tomes that explore contradictions in genres, content and themes. They can also take a simple personality test to determine their alter ego (fun!), which will be translated into a personalised Haiku poem crafted by Haiku poets stationed in the room (more fun!). These will then be typed out on a typewriter as a memento.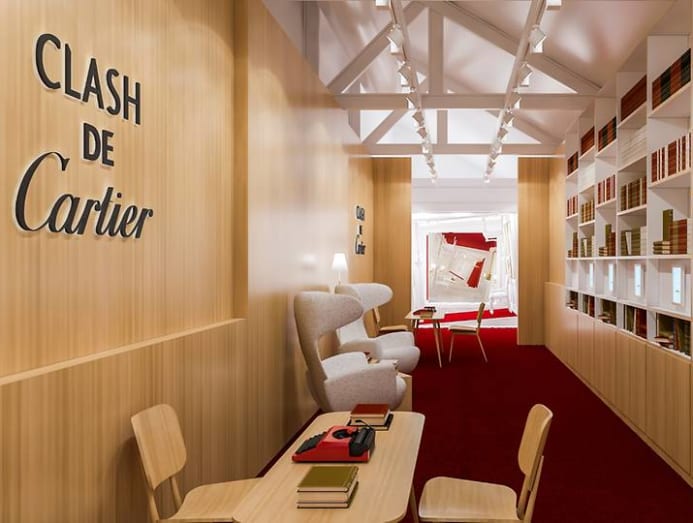 Audiophiles and music lovers who find themselves in the Record Store can play around with sound showers installed in the room. These will pipe a playlist put together by sound designer Michel Gaubert, who produces fashion show soundtracks for Chanel, Dior, Fendi, Loewe, Valentino and others. In the spirit of the pop-up, the playlist will be suitably clashing, with classical scores juxtaposed alongside rock anthems, for example. If you like the playlist, you can scan the Spotify code and add it to your own account.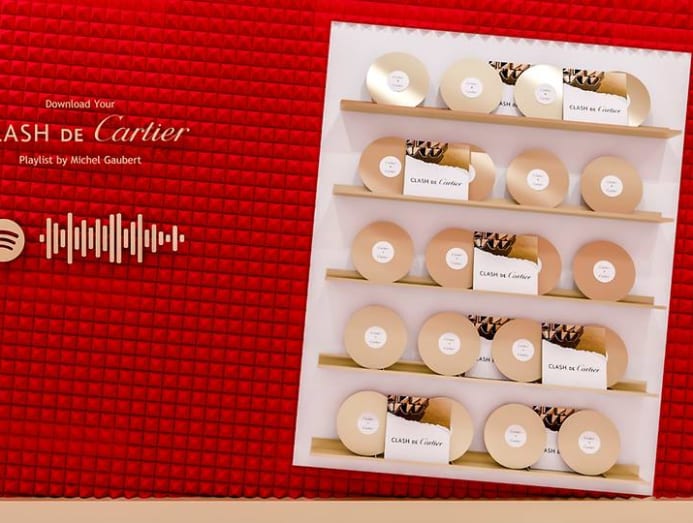 Phew! All that exploring is exhausting. Well, take a break in the Cafe and enjoy your complimentary Clash pastry and drink. But you'll have to decide where to sit: Go local in the stylish, contemporary kopitiam-inspired half of the cafe, or keep it sleek in the metallic-tinged, Euro-inspired other half. A DJ will be on the decks from 6pm to 9pm to get you pumped for a night out.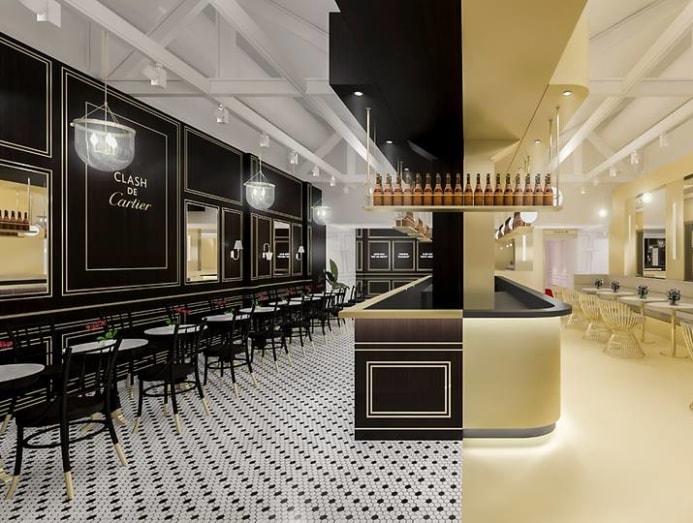 Clash de Cartier Studio
Where: STPI Creative Workshop & Gallery, 41 Robertson Quay, Singapore 238236
When: November 15 to 17, 2019
Time: 11am to 9pm (last entry at 8pm)
Admission: Free
Registration: clashdecartier.sg/register