Ladies, clogs are back. But will you put your feet in them?
The clunky clog is staging a comeback, with a rash of new-season styles from Celine, Gucci, Hermes and Louis Vuitton. For one sneaker-loving fashion addict, the switch from lace-up to laceless took some getting used to, but she was eventually… soled.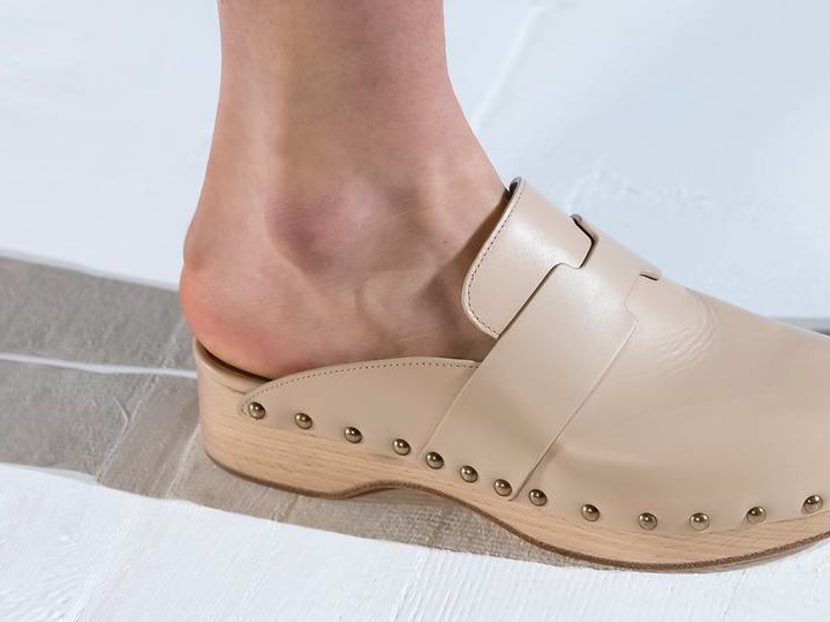 As I tried out a pair of black studded Hermes clogs, my husband pipped: "You look like you're going to an S&M party in a cheese factory." Apparently he hasn't gotten the memo about how they are the "it" shoe of spring 2021.
The concept of an "it" shoe might seem a bit dated, a bit Sex And The City, but clogs are staging yet another comeback. Their revival was cemented by the Hermes spring/summer 2021 show, where every model wore a studded pair with a subtle H in glossy tones of chestnut, vanilla and black.
Fellow luxury players Gucci, Louis Vuitton and Celine all have their own spin on the shoe of the season. London-based designer Molly Goddard teamed up with Ugg on bright platforms, Hunter has introduced colourful rubber ones suited to gardening, while JW Anderson's so-called "loafer mules", with giant gold chains, begs the pressing existential question of where loafers end and clogs begin.
The archetypal carved wooden Dutch clog dates back to as early as the 13th century, but the shoe has had multiple incarnations since, appearing on 19th-century dairy farmers, in Van Gogh's paintings and teamed with flares by Abba.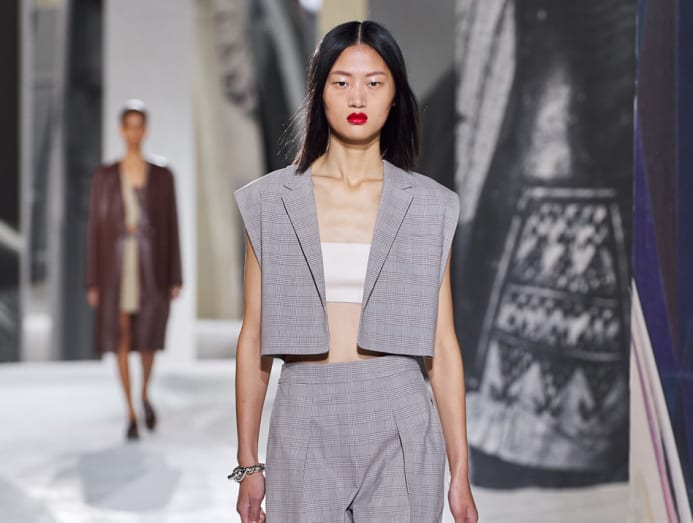 What defines a clog now is fluid: Is it the wooden platform sole, typically with a leather upper? Or perhaps it's the wide closed toe and open back. Birkenstock considers its Boston style – a flat mule that became ubiquitous over lockdown – a clog; Louis Vuitton's version is a curious mash-up of a court and a clog.
Certainly, clogs have a mixed reputation. For Colville designer and former British Vogue fashion director Lucinda Chambers, they are "both sturdy and cool"; to others they are lumpen and functional, to be accessorised with a deli counter hygienic hairnet.
They have a claim to being feminist footwear in the sense of subverting stereotypical notions of what is attractive, with a hippo-like heaviness that makes them if not the ultimate ugly shoe then at least an ungainly one: Christian Louboutin, purveyor of overtly sexy stilettos, once declared, "I hate the concept of the clog! It's fake, it's ugly and it's not even comfortable."
Thanks to their heritage as practical workwear, they are used to semaphore a cultivated artiness of the Kinfolk magazine-reading, ceramics-making, Margaret Howell-wearing variety.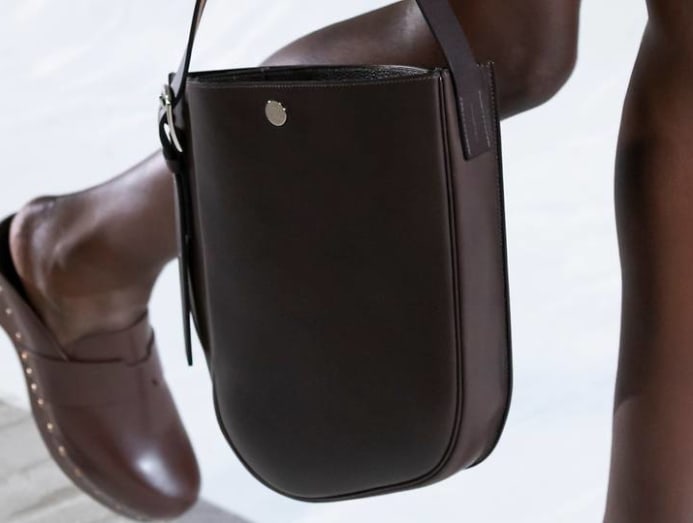 However, many styles can be difficult to wear. With its heavy wooden soles, the classic clog can be about as uncomfortable as the silences on a EU vaccine negotiation Zoom call.
When Swedish Hasbeens clogs became popular in the UK some years ago, I planned to buy a pair, but the shop assistant was discouraging. "You won't wear them," she said, "they are hard and impossible to walk in." But everyone deserves a second chance, which is why I found myself road testing the latest incarnations.
With its heavy 4.5cm wood sole, the Hermes pair initially felt quite destabilising. The curve at the front meant I rolled forward slightly as I walked, and lifting my feet took extra effort, as if moving through toffee.
After a while, however, the extra height and solidity grew on me and I was . . . soled. Unlike traditional Dutch wooden clogs (which used to be burnt as firewood after they wore out) there was also a decent amount of cushioning on the insole. However, as a sneaker addict I still wouldn't wear them to walk for more than five minutes.
The most comfortable pair of wooden clogs was Ancient Greek Sandals' new closed-toe style, with memory foam padding on the insole. Co-founder and creative director Christina Martini said that the type of wood is crucial – she used pine because it's light.
However, Martini pointed out that comfort is all relative and "if you are used to wearing sneakers and switch to clogs, then you just won't feel like you are flying because they don't have a flexible sole. Since the pandemic, everybody's comfort level is set at Birkenstocks and trainers."
And context is everything. While Martini used to click-clack around Paris in high-heeled Vuitton clogs, in Corfu where she lives, clogs are unsuited to the Greek island's charmingly uneven pavements.
She saves them for wearing indoors in her studio, styled with wide-leg jeans and chunky wool socks, long dresses or wide black culottes and a white T-shirt for a clean look, deeming them "the perfect midseason shoe".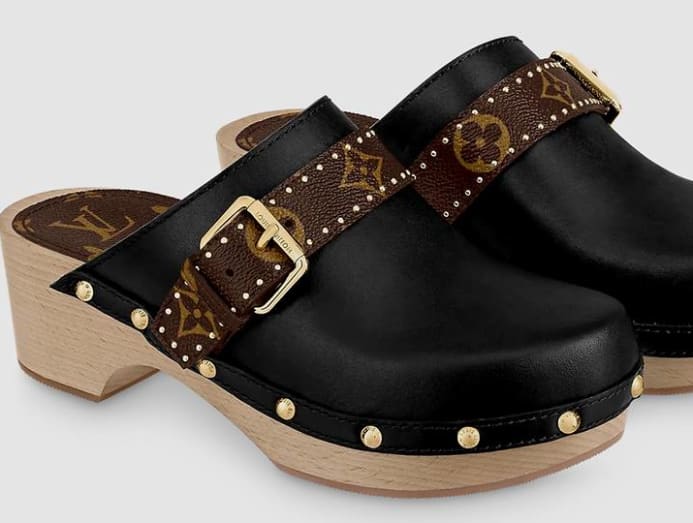 Colville's Chambers relishes this versatility too, saying: "You can be smart with them or a little bit country. I wear them with a stout, flecked black-and-white fisherman sock and then barefooted in summer."
And herein lies the real joy of clogs: Hermes' sleek pair instantly updated my wardrobe in different ways. A black twill jumpsuit I'd worn with trainers looked more pulled together, less Kwik Fit; a floral midi dress shed its slightly "basic 2019 influencer" air and acquired some 70s Talitha Getty or Stevie Nicks bohemianism.
Levi's 501s with an oversized hand-knit sweater and thick flecked socks imparted a certain "Scandi architect with her own cinnamon bun micro-bakery" vibe (am I getting carried away here?).
As instant updates go, they are a winner, my husband grudgingly agreed. That's after telling me the rather fetching Gucci pair with furry wool sprouting from them looked like I'd stepped on a troll. (I should point out that I don't hugely care what he thinks of my footwear, but there's no one else around to ask.)
However, words failed him when it came to Hunter's new utilitarian Play clogs in yellow, which resemble rubber ducks for your feet. Yet after just 20 minutes of me wearing them around the house and in the garden, he was asking if they came in men's sizes and the slippery slope to slip-ons was complete. If 2020 taught us anything, it's that life's too short for shoelaces.
By Carola Long © The Financial Times