Why are watchmakers making crazy complicated watches in a time like this?
In 2015, Vacheron Constantin built an S$11 million pocket watch, still the most complicated in the world. This year, it's given us two close seconds. Why?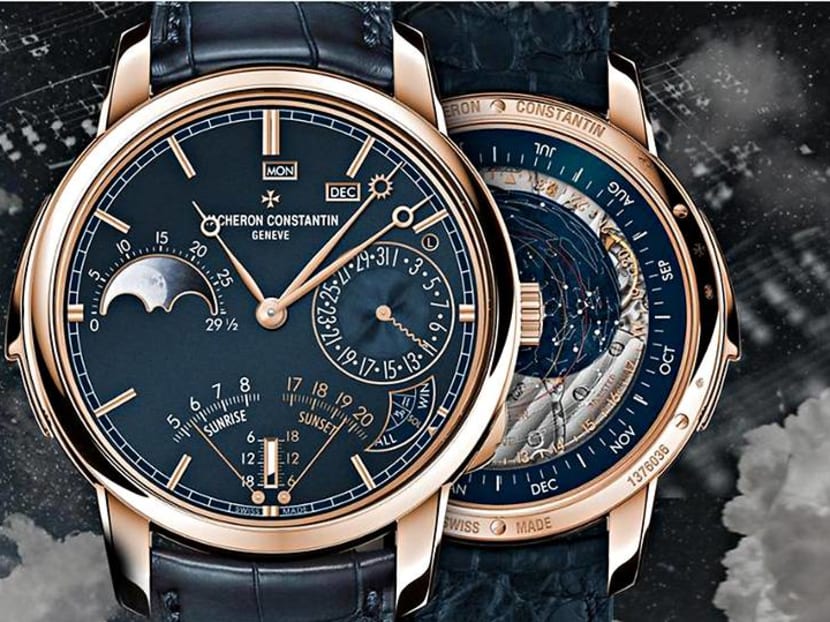 The luxury watch industry has seen better days. Even before the pandemic started tearing up businesses in numerous sectors, Swiss watchmakers' figures weren't exactly optimistic. A report from the Federation of the Swiss Watch Industry stated that sales growth between July 2018 and June 2019 had declined 10.7 per cent. It was also last year that Apple Watch finally sold more units than the entire Swiss watch industry.
But the watchmaking elite soldiered on, knowing there were still fans out there who relied on them to provide mechanical wonders that could do everything but tell the time simply. Watches that mimic the Big Ben, gamble with you, or keep track of the leap year even when you can't, all without having to reply on a battery. Watches that will continue to run even after Skynet enslaves all our electronic devices.
Though in the midst of the current global crisis, surely it would be more prudent and considerate to dial down the flash factor, some argue. While people are fighting for their lives and livelihood, a multi-million-dollar super-watch does't seem to be the type of thing people should be throwing money at.
And yet Vacheron Constantin seems to be suggesting otherwise with its 2020 novelties. In fact, the company made two such big boy toys, worthy companions to 2015's Ref. 57260, a pocket watch with 57 complications and a movement with more than 2,800 parts.
One of them is the double-sided Les Cabinotiers Grand Complication Split-seconds Chronograph "Tempo". With a whopping 24 complications, it is the most complex wristwatch Vacheron Constantin has ever built. Somehow, the brand managed to fit the time, a perpetual calendar, chronograph, tourbillon, minute repeater, moon phase and indications for solar time, equation of time, sunrise, sunset, day and night into a 50mm pink gold case.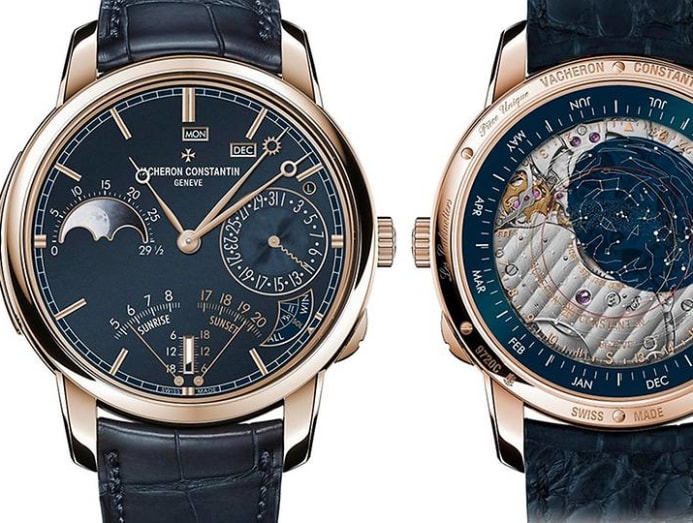 The other is the Les Cabinotiers Astronomical Striking Grand Complication "Ode to Music". This one "only" has 19 complications but its movement is, impressively, half as thick as the Tempo's with a height of 7.84mm. It includes a perpetual calendar, minute repeater, numerous astronomical indications, sidereal time and a sky chart of the northern hemisphere. Like all chiming watches in Vacheron Constantin's stable, the Ode to Music and the Tempo have had their chimes recorded by London's Abbey Road Studios.
Both took five years to develop and there is only one of each, so you can't blame the brand for not timing these showpieces around unforeseen, unprecedented disasters.
Vacheron Constantin isn't the only manufacture to come out guns blazing in a season of safe choices. A lot of attention has been directed at Jaeger-LeCoultre's new classic (read: innocuous) Master Control line, but the Le Sentier watchmaker also debuted the third generation of its Master Grande Tradition Grande Complication this year.
Packing an orbital flying tourbillon, minute repeater, annual calendar with Zodiac symbol and a Northern hemisphere constellation chart, the calibre 945 is one serious piece of horology. And this year it gets a new case and an overhauled dial that features a filigree dome for extra dimensionality. There are eight pieces in pink gold and eight in white gold studded with 44 baguette-cut diamonds. Not exactly sobering stuff.
But why should they be? The world may have come to a temporary standstill but that doesn't mean imaginations have to. It took centuries of know-how and innovation for haute horlogerie to get to where it is today, and it is precisely because someone dared to push the limits of what is mechanically possible that watchmaking as a whole could advance.
Granted, it's not every watch brand that can afford such a privilege, so the fact that there are those that stand by their masterpieces and are willing to share them in a time this bleak might mean the luxury watch industry has a fighting chance after all.