Coronavirus wreaks havoc on luxury groups amid fashion weeks in Europe
Fashion shows streamed online to isolated customers, but fears remain for supplies and sales in key market.
The coronavirus outbreak has kept as many as 1,000 Chinese fashion buyers from Europe's top fashion shows this month as the luxury industry faces its biggest threat since the 2008 financial crisis.
China has become all-important to the global luxury and fashion industries as a driver of sales and a core manufacturing hub. Chinese consumers accounted for roughly 40 per cent of the €281 billion (S$426.3 billion) spent on luxury goods globally last year, according to Jefferies, but drove 80 per cent of the growth, powering sales increases at companies such as LVMH and Kering.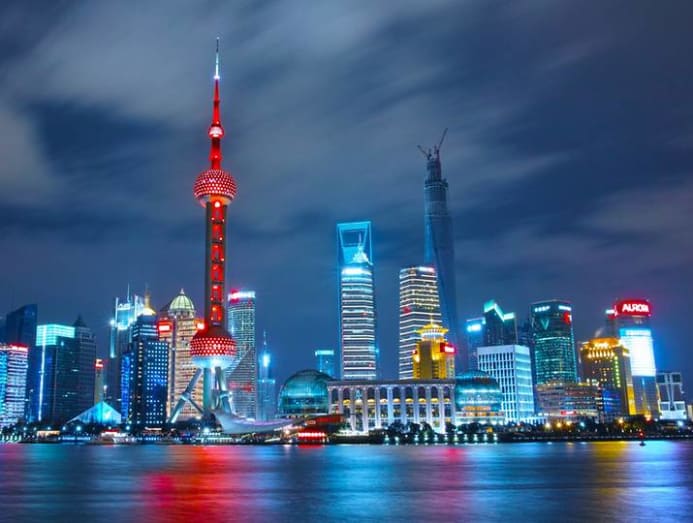 The outbreak has also started to disrupt supply chains for more mid-market apparel, with retailers and fashion brands expressing concern about whether Chinese factories will be able to deliver autumn-winter collections as planned.
Companies such as LVMH, Kering and Richemont are less vulnerable because they are not as reliant on China for manufacturing as those apparel makers, or industries that have integrated global supply chains like cars or smartphones.
But Luca Solca, a luxury goods analyst at Bernstein, said luxury sales in the first quarter could be "heavily impacted" and considered it possible that revenues would fall by "low to mid-teens" digits.
"If all goes well, then maybe the second half will come roaring back," he added. "But for now we need to take into account that the situation is really very negative when it comes to Chinese demand globally."

Five Chinese designers have cancelled fashion shows scheduled for Paris Fashion Week, and Chanel and Prada postponed separate events planned for May in China. 

The National Chamber for Italian Fashion said an "optimistic" estimate would be for Italian exports to fall by a minimum of €100 million in the first quarter and €230 million "in the event of a prolonged crisis" for the first half of the year.
To keep Chinese buyers engaged, Kering's Gucci brand live-streamed the catwalk show for its autumn-winter women's collection in Milan, using Weibo, one of China's biggest social media platforms. 
Before the event, viewers were treated to a bird's-eye view of the area where models were being made up. Once it began, they could see voluminous ruffled dresses and military-inspired coats in all their splendour. 
Gucci, Kering's biggest and most profitable brand, started streaming fashion shows to the Weibo channel last year to win over Chinese consumers, who now buy more luxury goods than Europeans or Americans. Rivals such as LVMH and Chanel and the organisers of Fashion Week in Milan and Paris scrambled to set up similar live feeds. 
Luxury goods groups have activated contingency plans that include closing stores and offices in China, scaling back product launches and advertising, and clamping down on staff expenses globally. Some have instituted hiring freezes. 
With many workplaces and stores in China still shut, there is a sombre mood that does not lend itself to conspicuous consumption. One executive described eerie scenes of Shanghai's luxury shopping mall Plaza 66 being deserted on Valentine's Day. The doors to Cartier and Tiffany's were also closed.

"We are now, brand by brand, reallocating that inventory to other regions in the world so that we are not too heavy in stock in China," Kering chief executive Francois-Henri Pinault told a press conference last week. He described the environment in China as "changed significantly" and said it remained difficult to predict how it would evolve. 
"We are now, brand by brand, reallocating that inventory to other regions in the world so that we are not too heavy in stock in China." – Francois-Henri Pinault

The crisis comes as the luxury sector is trading near all-time highs of about 26 times forward price-to-earnings, according to Morningstar, after years of strong growth driven in large part by Chinese consumers.
Mid-market fashion brands have more supply chain exposure to China than their luxury peers. Analysts said that while rising labour costs mean China is not as important a manufacturer as it used to be, it is still a major source of fabrics for garment makers in places such as Bangladesh and Vietnam. 
For retailers, which follow a traditional two-season model with long lead times, most stock for spring and summer will already have been dispatched before the virus hit, and will be en route to distribution centres. The bigger issue is whether manufacturing and dispatch of autumn-winter stock will be disrupted by a delayed return to work in China after the lunar new year. 
"Our discussions with companies suggest factories remaining closed beyond the end of February may start to impact stock availability," said UBS analyst Olivia Townsend. 

Gary Wassner, whose New York-based company Hilldun Corporation provides supply-chain finance to fashion brands and designers that manufacture in China, said he was hearing of disruptions. 
"We have already received new schedules of delivery from some factories with delayed ship dates out of China," he said. "In some cases, this will mean the designers will miss their delivery deadlines with retailers, so they may have to fly product in instead of boat it in." 
He added that the industry was worried: "The insecurity is mounting both for factory owners in China and the brands on this side of the world."
"The insecurity is mounting both for factory owners in China and the brands on this side of the world." – Gary Wassner

By Leila Abboud and Jonathan Elley © 2020 The Financial Times