Midriffs are back – just in time to show off your hard-earned abs and obliques
Cropped tops stormed the runways this season. Here are three ways to incorporate the style into your day-to-day wardrobe.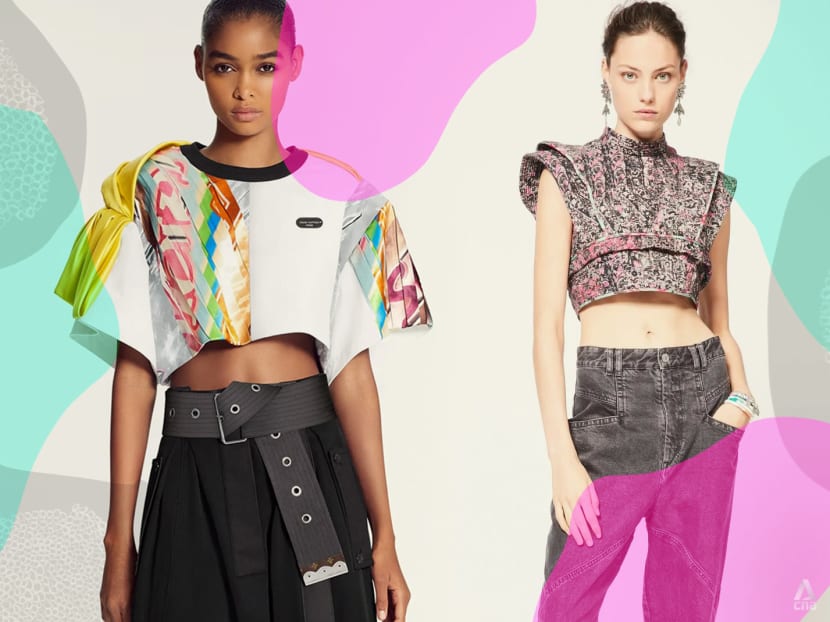 The global pandemic has affected us all in many different ways. Since the beginning of 2020, while some have turned to cooking and gardening to pass the extra time and calm frustrations, just as many have turned to fitness as a means to deal with the stresses of being cooped up at home.
Exercising to unwind certainly has unquestionable benefits – you're pumped with endorphins and the toxins in your body are released, helping you naturally feel good overall. And feeling good physically is definitely a good way to cope with the demands and instabilities of our situation. But also, a nice perk out of all that effort is a trimmer body and leaner physique, and fashion houses haven't failed to notice this.
Indeed, it appears that designers are keen to support women showing off their hard work. From Gucci to Louis Vuitton, cropped tops have – well, cropped up in myriad styles from casual truncated sweatshirts and knits to dressy blouses shortened just so, in order to showcase hard-earned abdominals and obliques.
And because the cropped silhouette is so versatile, there literally are uncountable ways for you to pull off this look without compromising your personal style. So whether you want to feel comfortable because you are spending your days cocooning at home, or you want to up your glam factor for an intimate dinner for two, it is easy to find ways to incorporate this style into your day-to-day wardrobe.
It is time to let the midriff have its moment.
COMFY
This cotton jersey top from Louis Vuitton is a colourful and whimsical clash between traditional techniques and contemporary style. Casual but dressy at the same time, it stands out with layered inserts and pleated panels of viscose satin. A draped back detail adds dramatic volume to the modern boxy silhouette.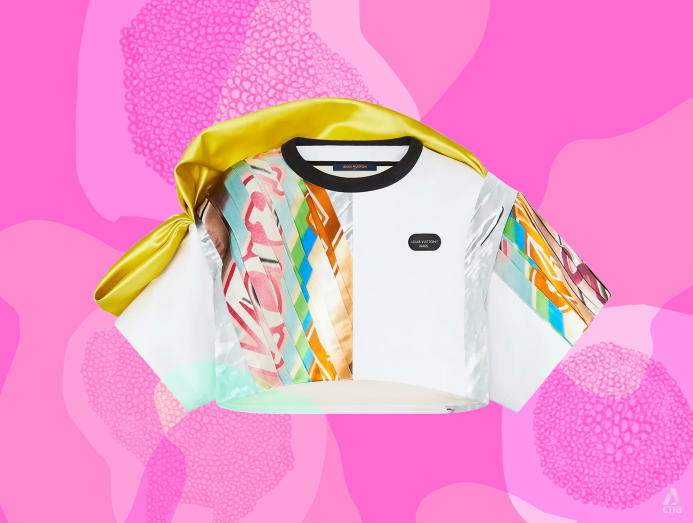 If you are looking for something to kick back at home with since social interactions are limited, Gucci's Hawaii cropped cotton sweatshirt serves up a huge dose of the eighties with its glittered logo and eye-catching neon hues. This retro style will always be a winner, even without the big hair and bold eyeshadow. And the leg warmers.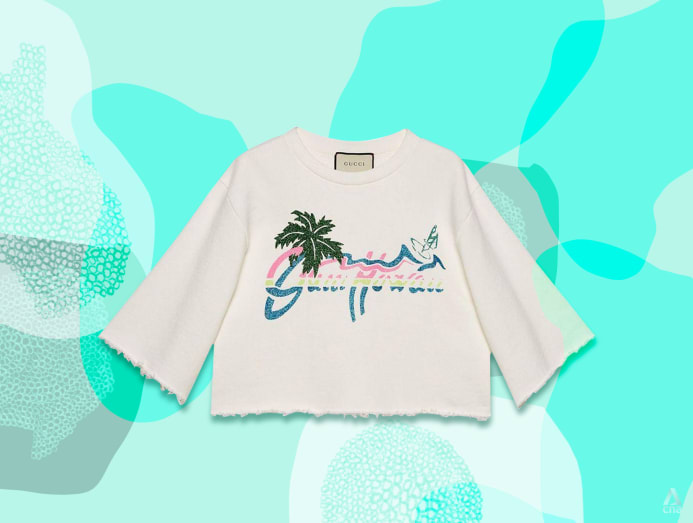 However, if subtlety is the name of your game, you can instead stay cool with this cropped T-shirt with oversized sleeves from Isabel Marant. Crafted from a breathable cotton blend, it is perfect for your work-from-home arrangement, or for pairing with your daily yoga routine on your balcony.
CASUAL
Date nights for two are still permissible with the current regulations, so wow your beau with this delicate linen top from Erdem. Perfect for our humid tropical weather, it's decorated with pretty teal-green roses inspired by prints from the 1930s and has puffy Juliet sleeves that inject a dollop of romance.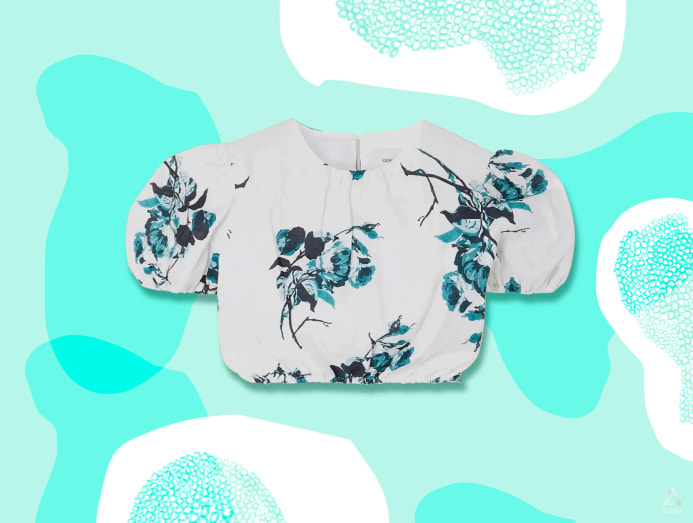 Such is their legacy that Missoni's knits are instantly recognisable. For something slinky yet demure, this striped top that has been made on the Italian label's looms in a cropped silhouette can be sensuously worn on or off the shoulders. Let the colours pop by teaming yours with neutrals, or a simple white pair of form-fitting jeans.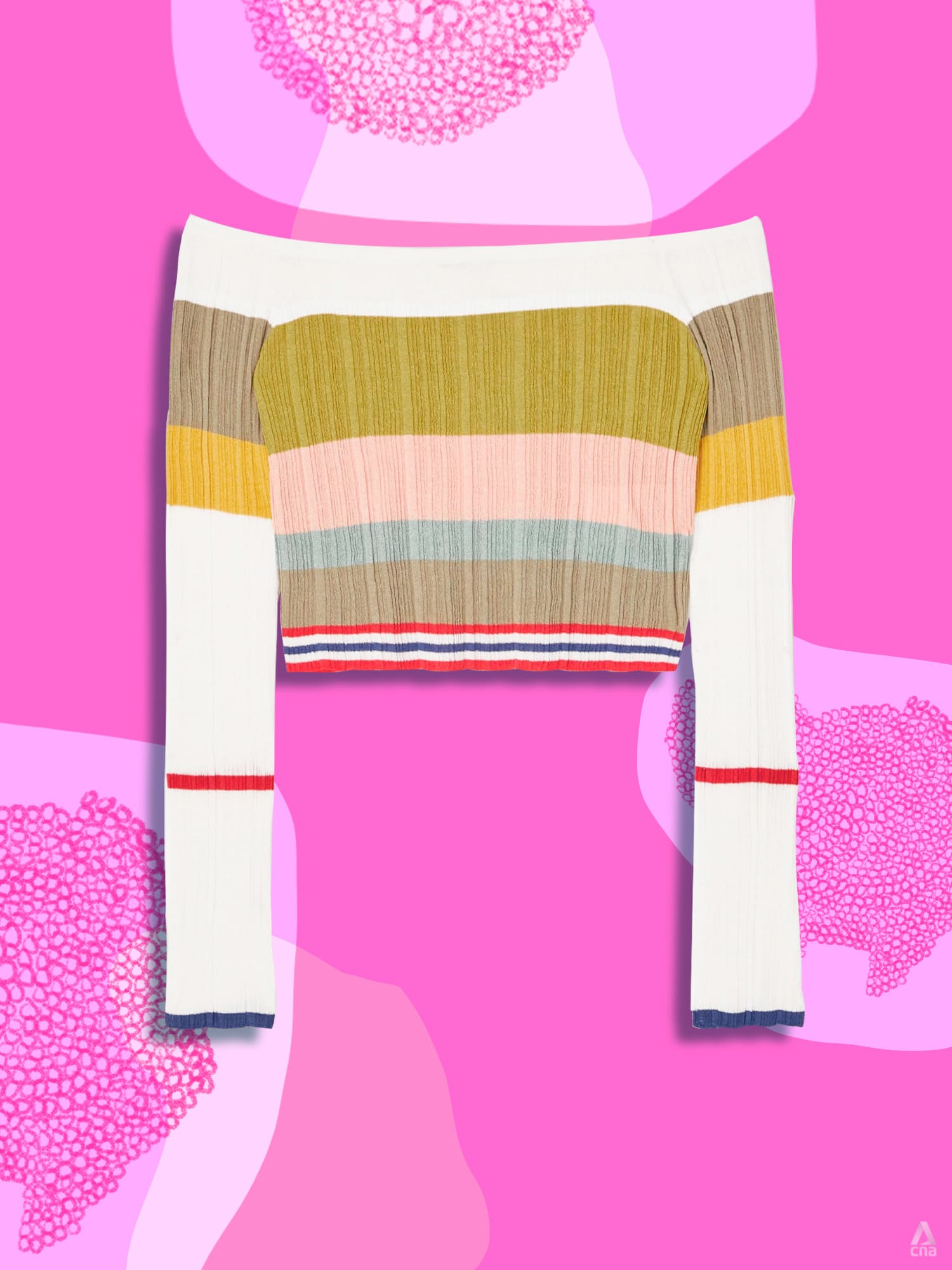 Inspired by vintage styles and the house of Alaia's own impressive archives, this top is made from cotton-jacquard for a discreet texture and features wraparound ties that secure with a silver D-ring fastening. You can team it with the matching skirt or a pair of baggy trousers cinched comfortably at the waist.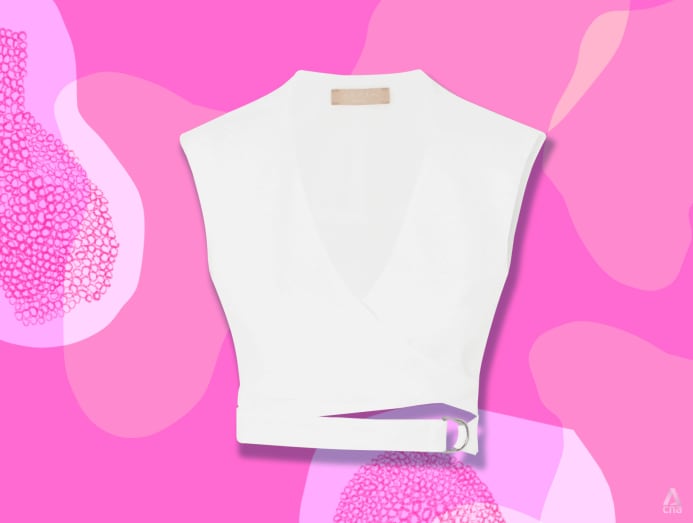 DRESSY
Heading out to the clubs on the weekend is still out of the question, but dressing up for a Friday night in with your best friend is still a fun (and in some ways, extremely comforting) thing to do. This gorgeous cropped open-back satin blouse in a joyful shade of sunflower yellow from Acne Studios is an instant mood-lifter. The raw-edge finish and artful gathering at the back is daring yet delicate. Its versatility means you can easily dress this up or down with a pair of high waisted jeans or a sleek A-line skirt.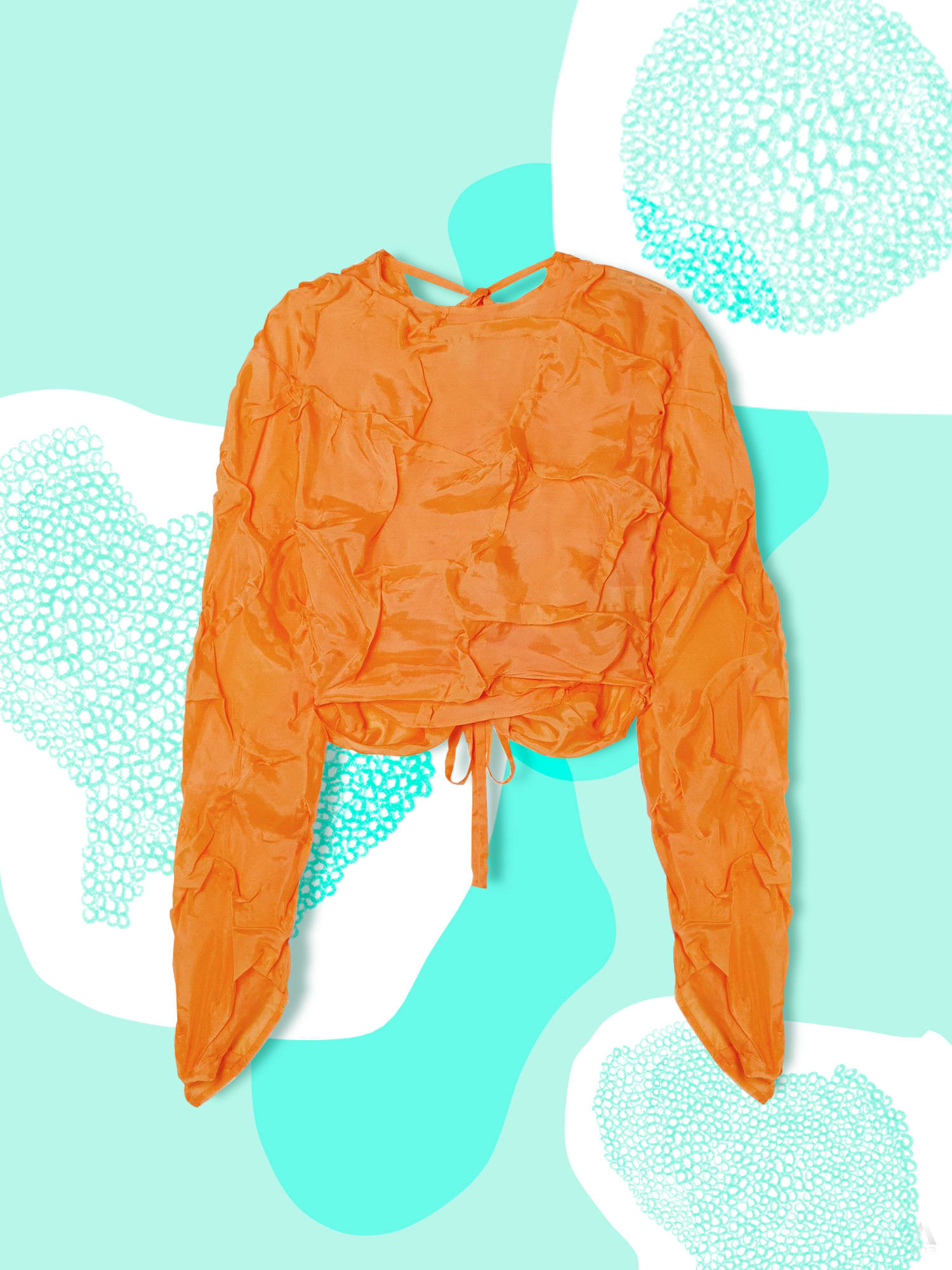 This tobacco brown organzine top borne out of a collaboration between Italian fashion house Fendi and New York-based visual artist Sarah Coleman is a subtle throwback to the glamour of the seventies. Part of a capsule collection, this design incorporates a new warped logo pattern conceived by Coleman, which sees a sinewy, fluid incarnation of the classic FF pattern.
Pull out all the stops with this high-octane full jacquard number from Balmain. Featuring the new PB monogram pattern inspired by Pierre Balmain's signature, this cropped top boasts commanding, structured shoulders that will help you conquer the attention of any room, if not the world.