Ditch your briefcases and backpacks: Crossbody bags are the way to go
With room for only the essentials – what more do you need, anyway – crossbody bags are the modern man's go-to carrier. These 12 examples will stand you in good stead.
With Work From Home the default arrangement for many since early 2020, it's inevitable that leather briefcases and tote bags have gone into deep hibernation. And we are secretly thankful that we don't have to lug our laptops on a daily commute anymore.
These days, on the occasions that we do head out, we usually have only the bare essentials on hand – think wallets, keys and sunglasses, all of which can comfortably fit in smaller bags. Unlike belt bags (also known as bum bags or fanny packs – all rather unfortunate sounding), which sit on the hips, crossbody carriers are a whole lot less burdensome to wear.
Meant to be slung over one shoulder or worn across the chest, the freedom it offers is a clear reflection of our emotional needs these days – to feel lighter and less restricted. And they look infinitely more stylish too.
Much smaller than messenger bags but still large enough to make a statement, they hold just enough of your stuff. Like when you don't want your keys jangling in your pockets or your wallet bulging in your pants. And if you think about it, the crossbody bag has appeared throughout history and across every culture in one form or another as a testament to its utility. Who hasn't bought a locally-made woven crossbody with tribal patterns while holidaying somewhere in Southeast Asia?
But now instead of backpackers in yoga pants, the crossbody bag is embraced by both the high-fashion elite and street-style cool kids alike. Co-opted and rejigged by almost every brand under the sun, it has been making endless rounds both on and off the runways. There is no doubt that shouldering this new man bag is the way to go.
KEEPING IT CASUAL
If you are just looking to step out to buy lunch, you can forget the formalities and sling on something casual. Such as this Off The Grid mini bag in royal blue from Gucci, which is part of a line of accessories and ready-to-wear apparel made from recycled materials and trims. Hewn from ECONYL, a nylon fabric sourced from regenerated materials that can be recycled and recreated, it is not only environmentally-friendly but user-friendly too, with multiple compartments.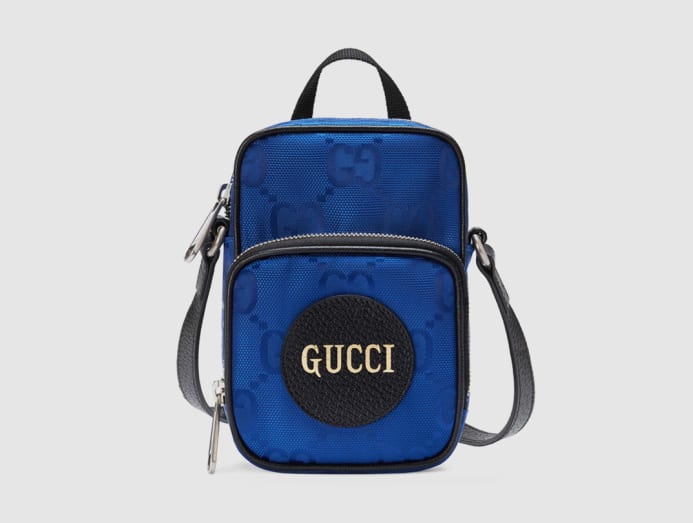 Similarly functional is this piece from Giorgio Armani, which is designed for heavy usage and long-lasting comfort. Made of highly resistant waterproof nylon and completed by leather inserts, it has an adjustable, detachable shoulder strap and two front zip pockets.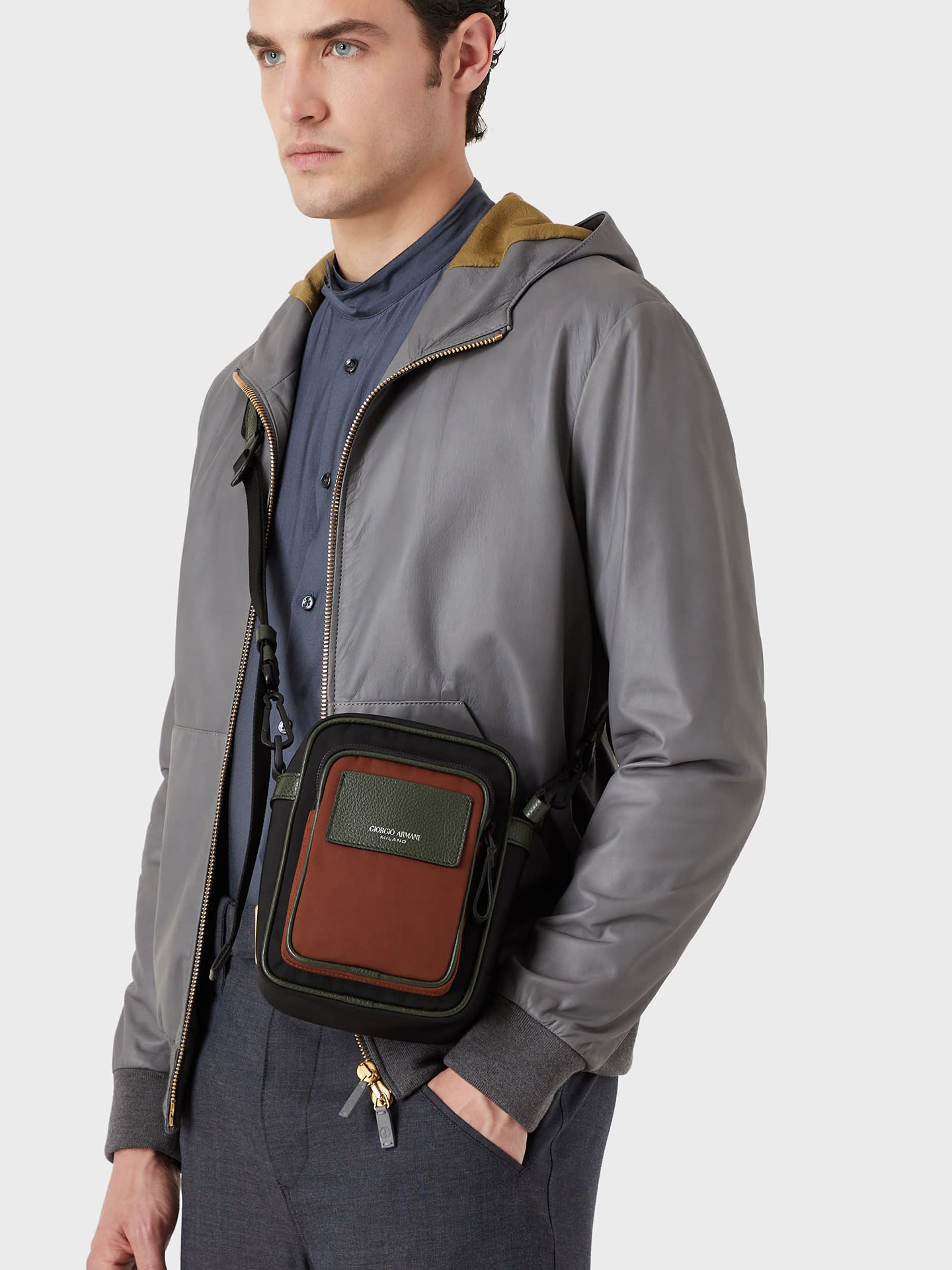 If you appreciate a sleek but still informal style, you can go with this acetate fabric option from Marni in colours of black, ultramarine and forest green. Modern and fresh, it not only reveals the creative singularity of the fashion house but is functional too, with a deep zipped pocket.
For an eye-popping style that will freeze onlookers in their tracks (if not turn them to stone), you won't go wrong with this contemporary nylon bag from Versace that is adorned with a Medusa plaque. Small, but what a punch it packs.
A CLASSIC EXAMPLE
If you possess a more formal or conservative taste, or are looking for something that is smart and discreet for a professional environment, leather-bound bags are the indisputable option. Fendi's Vertical Box shoulder bag, for instance, is made of firm calf leather, and this version in black is supremely handsome when contrasted with the silver-tone hardware with magnetic fastening.
If you prefer a leather with a bit more yield that looks just as professional, you can go with this supple and ultra-flat Ultrapla pouch made from Togo calfskin from Hermes. Worn close to the body thanks to the adjustable shoulder strap, it is a great companion for the man who is constantly on the move and appreciates a little flexibility.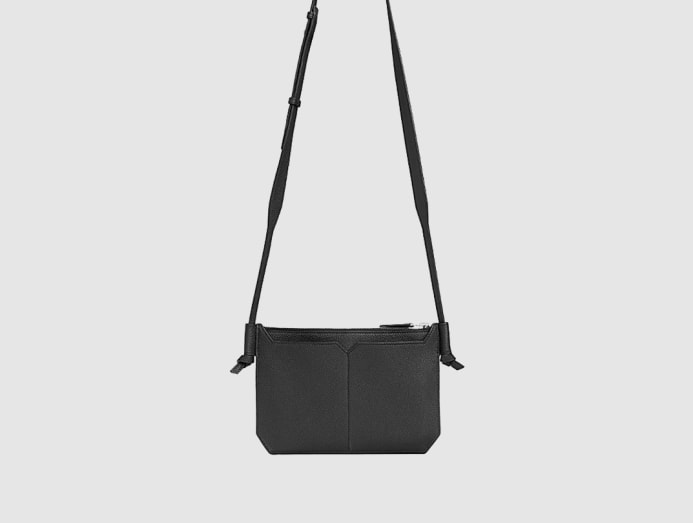 A versatile option that can take you from the workplace to the bar is this Gusset Flat crossbody bag from Loewe. The finesse and elegant design make this a virtuoso bag, and you can easily pair this cognac-hued calfskin creation with straight-cut trousers or jeans alike.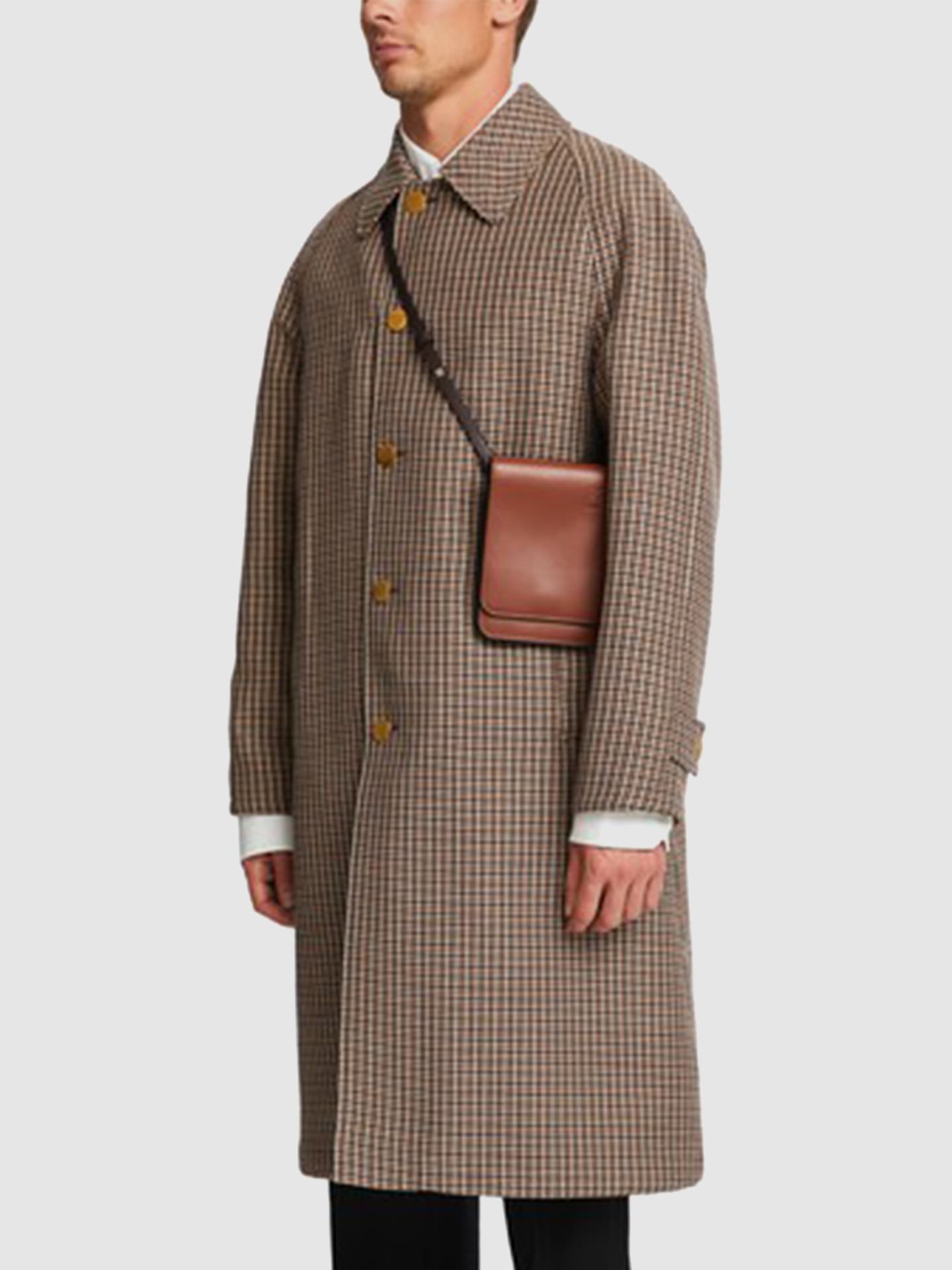 Equally practical and functional is this Mini Biker crossbody from Dolce & Gabbana, which is made from cowhide. The strap and chain can be detached, so you can wear it swinging off your shoulder or clasped in your hand as a man-clutch. Now, who doesn't appreciate a multi-tasking bag?
PLAYING IT COOL
Cool kids have even more choice. With life swinging back into action in these post-pandemic days for vaccinated folk, it will not be long before nightspots are allowed to welcome us again (fingers crossed).
You can keep your essentials secure in Bottega Veneta's small leather bag when you're heading out. Expertly woven from strips of paper-light leather in the label's distinctive intrecciato technique, it's fitted with an integrated shell pouch and has an adjustable shoulder strap that you can rein in while you are boogieing.
Just as sophisticated is this offering from Saint Laurent. Made from buttery-soft lambskin, it features patchwork stripes with a Paris-engraved push-lock closure. The silver-toned hardware imbues a modern touch, and the short strap makes it perfect to be worn slung over the shoulder.
If logos are your vibe, you can't not love this stylish Monogram Print Canvas and Leather Crossbody Bag from Burberry. This ink blue version is made of canvas and topstitched leather, and the design features interior card slots and is sized to fit all iPhones. Oh, and you can also personalise it.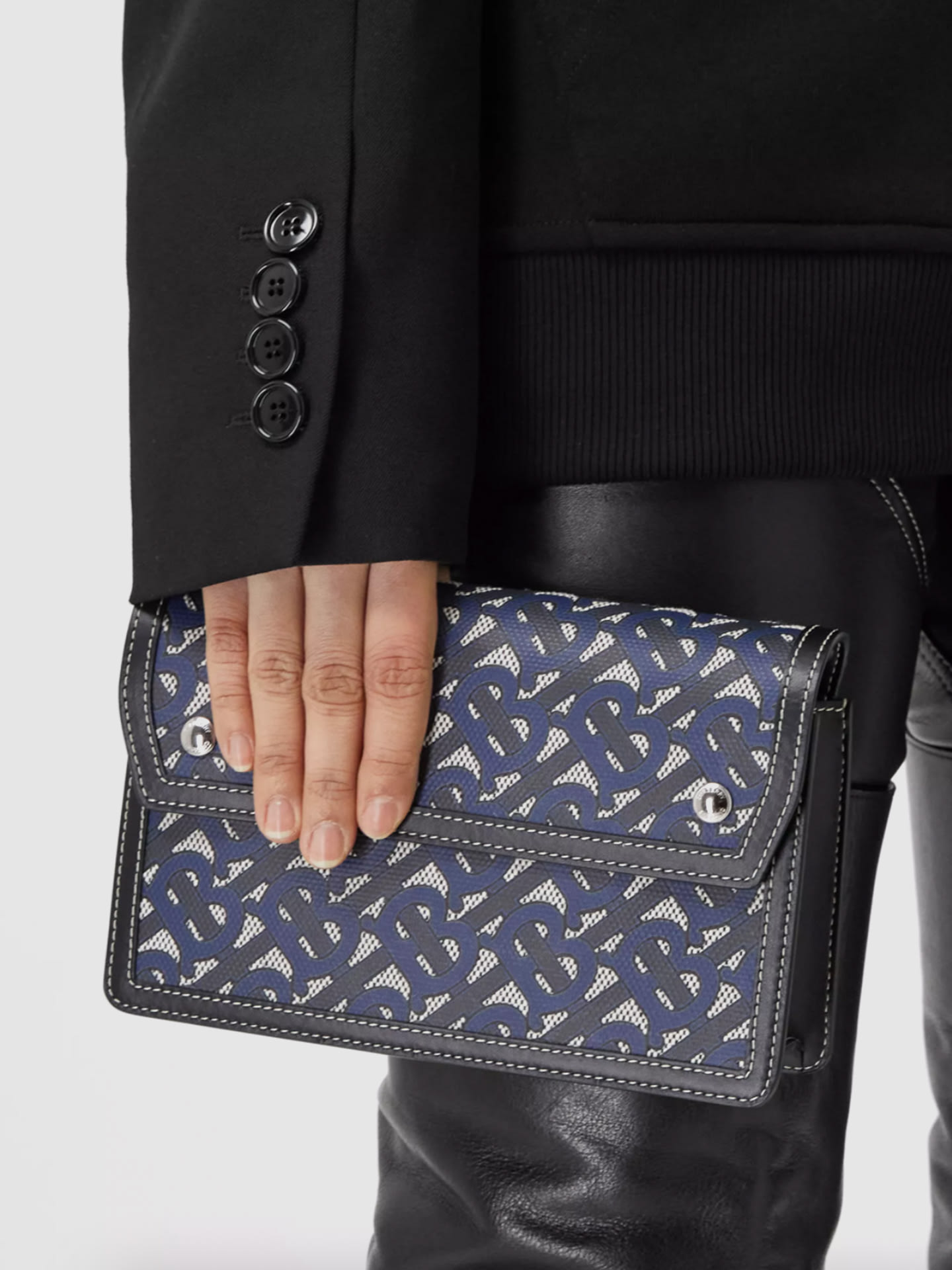 For something mini but mighty, you cannot go wrong with this luxurious light blue Nano Pouch from Dior. Made from smooth calfskin, it is bold and timeless at the same time. The ruthenium-finish brass clasp reveals an interior compartment that can act as a case for AirPods, credit cards and other essentials. These days, what more does a man need in life?