Disney's Cruella: Louis Vuitton handbag, De Beers jewellery spotted in the film
Streaming Cruella on Disney+ this week, or catching it in the movies? Keep your eyes peeled for these luxury fashion items.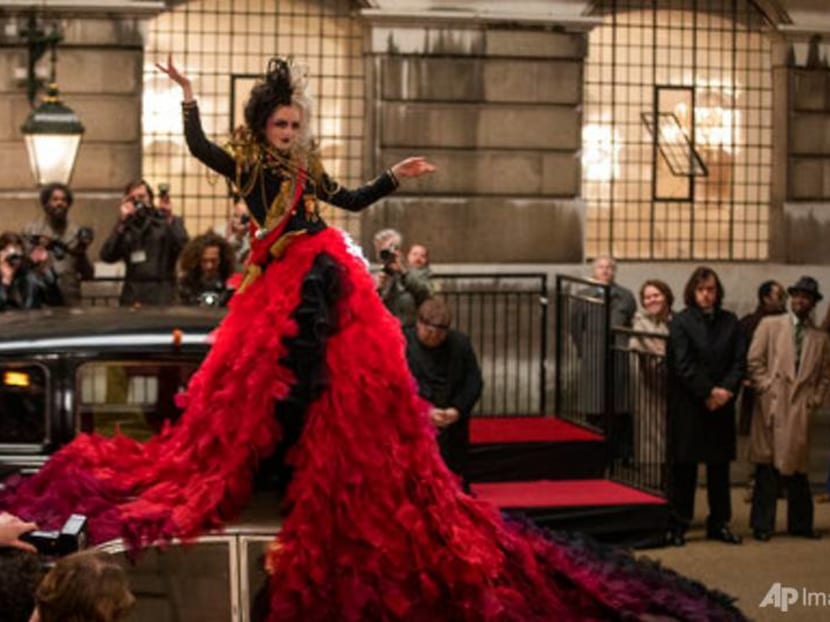 Disney's live adaptation of iconic villain Cruella de Vil has arrived, and we have to say, aside from the plot, the fashion is just as intriguing.
Cruella depicts the early days of the 101 Dalmatians' villain as a young fashion designer in 1970s London. It shares the story of how the young orphan, first introduced as Estella, evolves into Cruella, the queen of mean. 
Emma Stone plays the iconic villain while Emma Thompson plays Cruella's nemesis, the vindictive couture designer Baroness von Hellman. In the film, the two battle it out for the title of the world's cruellest, albeit best dressed woman.
The show's costumes, designed by Oscar-winning Jenny Beavan, are a real feast for the eyes. Cruella is dressed to kill in blood-red ballgowns, showstopping military jackets, embellished motocross trousers and billowy balloon skirts.
Meanwhile, the Baroness is dressed in a Dior-inspired wardrobe of brown and gold tones. Compared to Cruella's punk aesthetic, the Baroness' fashion is described as "slightly old-fashioned".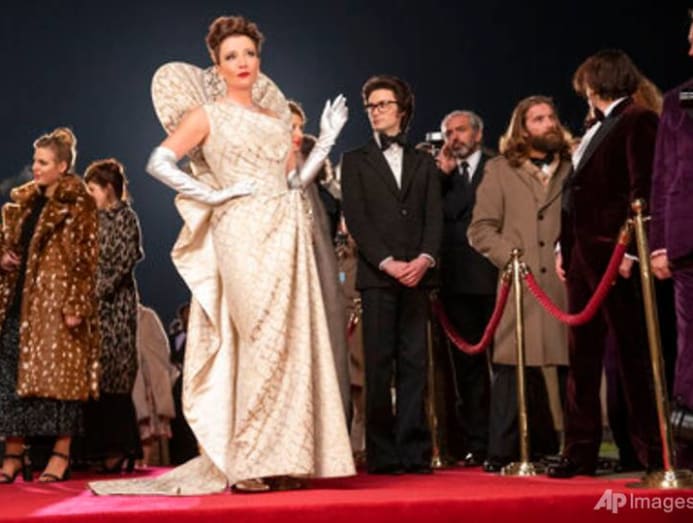 If you're catching the movie, keep a lookout for these luxury fashion accessories featured in the film.
LOUIS VUITTON CAPUCINES HANDBAG
When designing Stone's Cruella wardrobe for the movie, Beavan stayed away from fashion labels. Stone does, however, carry a Louis Vuitton Capucines bag. "We had the opportunity to collaborate with Louis Vuitton and incorporate their iconic Capucines bag into Cruella's look," Beavan said in a video that Louis Vuitton created for the film.
"It does add a touch of class to this woman that she may not have previously had," Stone, who is a Louis Vuitton ambassador, said in the video.
The Capucines is one of the brand's classic handbags. Launched in 2013, it is named after the Rue Neuve-des-Capucines in Paris; the location of Louis Vuitton's very first store.
The actress also wore a black Louis Vuitton suit to the film's premiere in Los Angeles. She accessorised the ensemble with black stiletto pumps and a bright red Petite Malle clutch.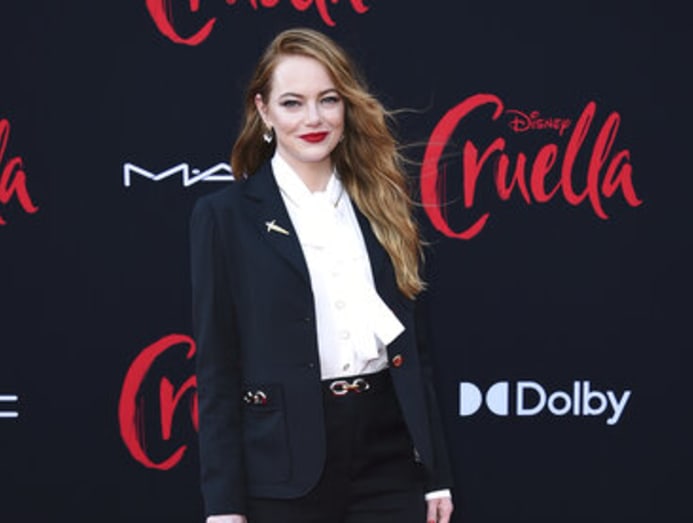 DE BEERS JEWELLERY
The movie features a number of De Beers high jewellery pieces, particularly worn by Thompson as the Baroness. These include the five-line necklace and three-line earrings in white gold from the Arpeggia collection, inspired by Beethoven's Moonlight Sonata.
The Diamond Legends by De Beers Cupid necklace, which consists of two symmetrical lines of princess-cut diamonds, outlined by a row of marquise-shaped stones, also make an appearance. 
"The Baroness needed serious accessories to match her style of dressing, so it was wonderful to use the elegance of De Beers diamonds to complement her red-carpet outfits," Beavan said in a statement.  
TOM DAVIES EYEWEAR
Eyewear designed Tom Davies designed a total of 120 custom frames for Cruella. As Estella transforms into Cruella, her glasses become more erratic in style. 
"I went for an open and soft round frame which is a bit younger, cooler and approachable for when we first spend time with her. There is an innocence about the shape. As the movie progresses and Estella starts to become Cruella, the frames become a little more spikey like a cat eye," Davies said in an interview with L'Officiel USA.
Keep a lookout for the Baroness' extravagant sunglasses too. Fun fact: Davies was also the designer behind Henry Cavill's signature frames as Clark Kent in Batman v Superman: Dawn of Justice.