Cruise 2022/23 collections: How this season's offerings reflect the way we consume and think about fashion now
The bold and the beautiful.
For the bigger luxury fashion brands, the Cruise collections have come to mean a full offering ­─ right down to sunglasses and sandals, which break away from the heavy knits and tailoring of fall, to reach for the breezy and light. In case you don't already know, the Cruise collections, also known as Resort or Holiday collections, drop at the tail end of the Fall collections (November) and bridges the months until the Spring collections have sprung (February). It encompasses the important global holidays of the year, and that means Cruise always includes the sparkly, sexy and small.
Historically, the Cruise collections were created with the jet-set in mind and catered to very affluent customers who needed a wardrobe for their mid-winter travels ─ to escape harsh winters, they would fly (or cruise in ships) to balmy climates in exotic locations. At these warm weather resorts, they would shed their heavy winter wardrobe for lighter clothes, for play and evenings.
Institutionalised in the fashion schedule in the Noughties, fashion labels had evolved Cruise from the practical need of the few, into a full-blown fashion season for mass consumption. The major luxury brands seized an opportunity to bridge the slower fashion months with a collection full of a-seasonal clothes and accessories to beguile the eye and the purse.
With the wherefore out of the way, let's take an overview of fashion now by studying this year's Cruise offerings. In reviewing the collections, it becomes immediately clear that designers are split evenly into two camps: On the one hand, bold, visionaries take into account the realities of the world and then express it in vivid fashion statements that range from thought-provoking, to uneasy, to dystopian – an example of this is Balenciaga.
On the other hand, we have couturiers presenting beautiful, elegant and classic clothes that address immediate needs ─ Valentino, for instance, makes beautiful collections season after season.
Gucci is of the bold former school. Cruise at this Italian luxury house reminds us why our fashion epoch will be marked by its strenuous and unlikely patchwork of all previous fashion epochs. We have no style of our own – our style is the unironic and magpie pastiche of all styles past. This state of fashion reflects how heavily the past weighs on our consciousness – and our timelines. The Internet archives history that isn't history: The 1820s and the 1920s are always here in the 2020s and that's just a reality of how we consume fashion now. The past is always with us.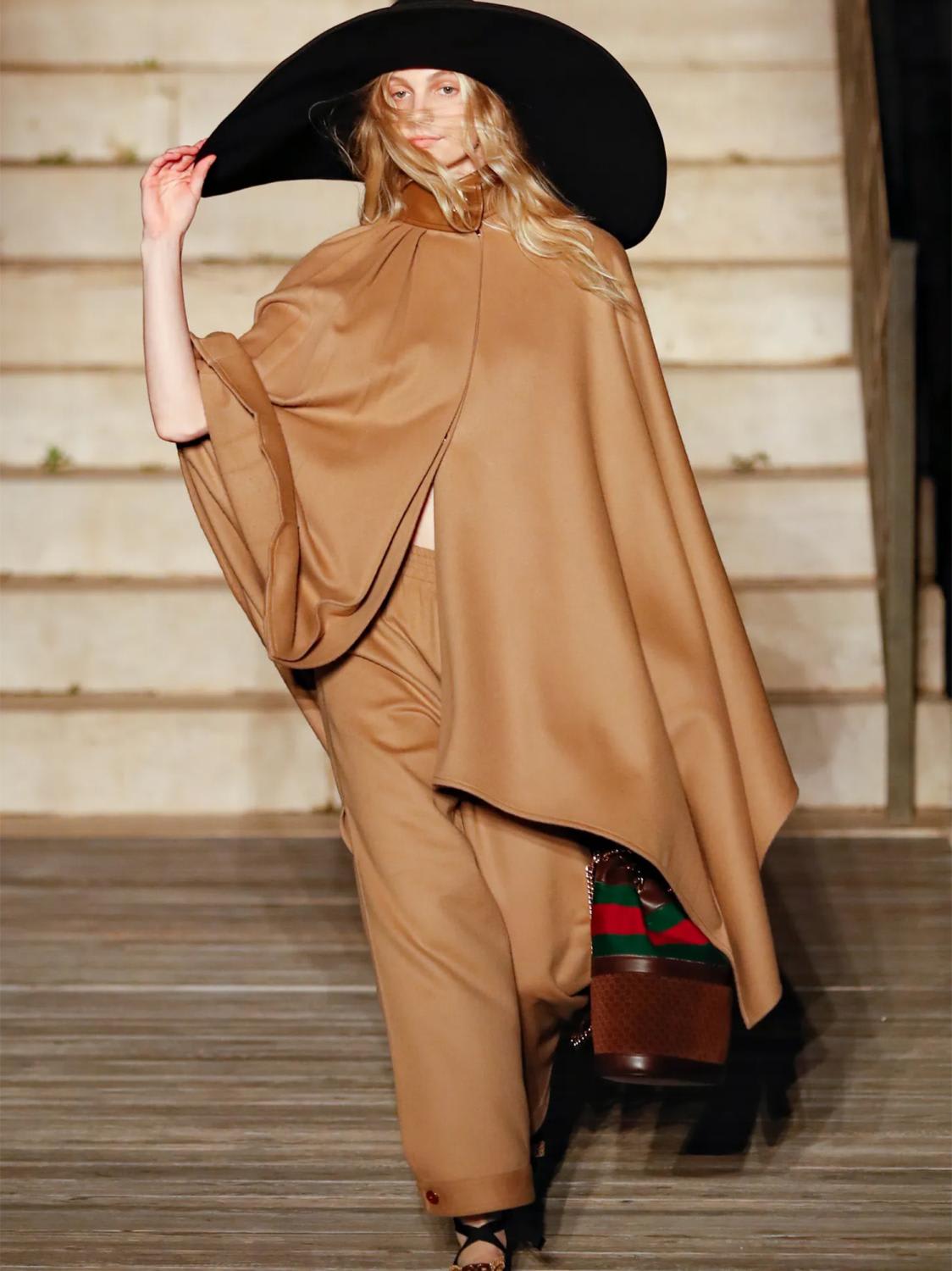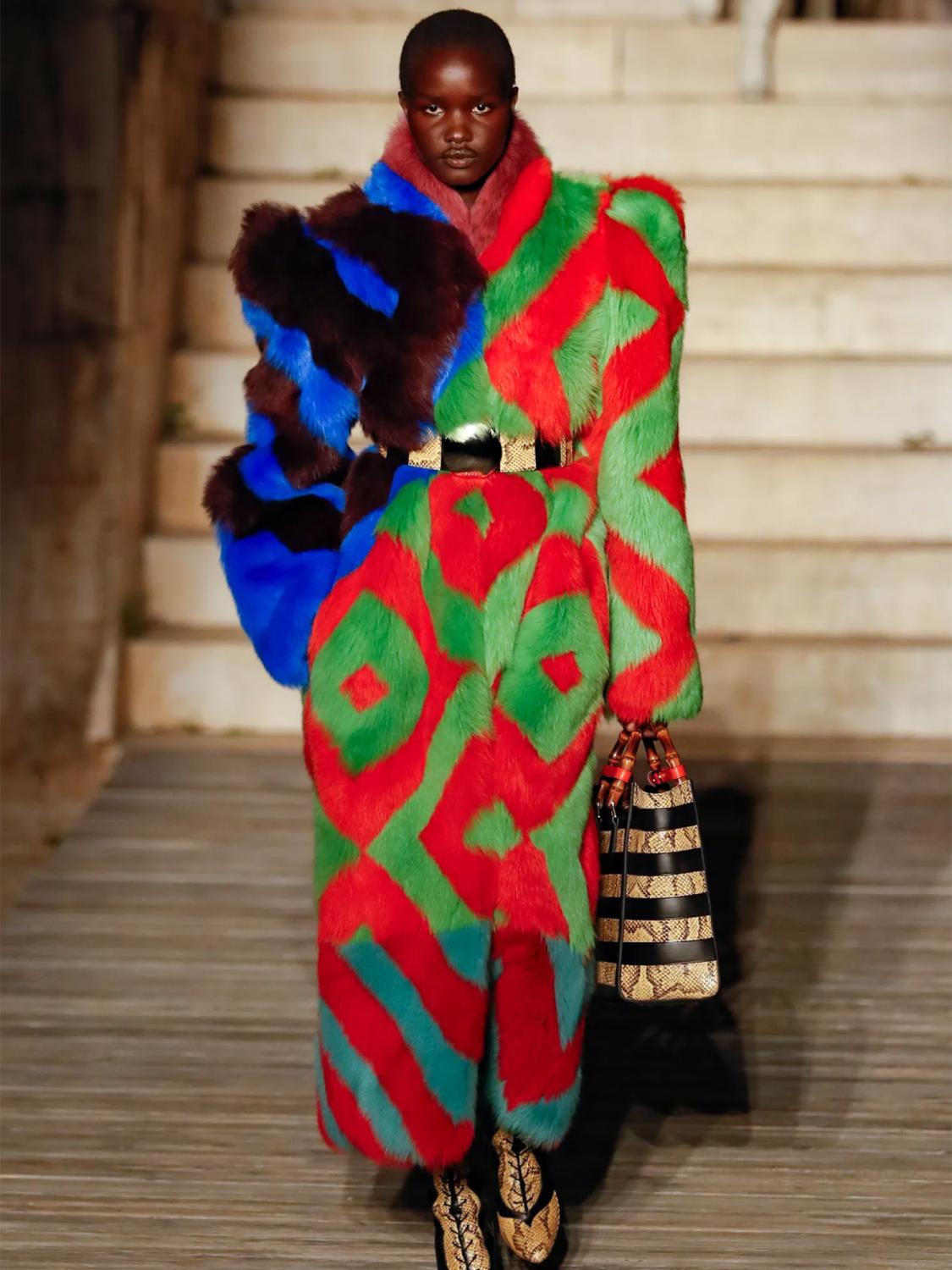 Creative director Alessandro Michele's inspirations for Gucci's Cruise ranges far and wide as is his wont. Medieval (1300s) necklines and sweeping cloaks go ham to hoof with Swiss Guard stripes and pantaloons. Throw in a wisp of Carole Lombard negligee (1930s), a whiff of disco 1970s, lots of vintage Paul Poiret (1890s) and Sonia Delaunay graphics (1920s) and call it a day – or call it Pinterest.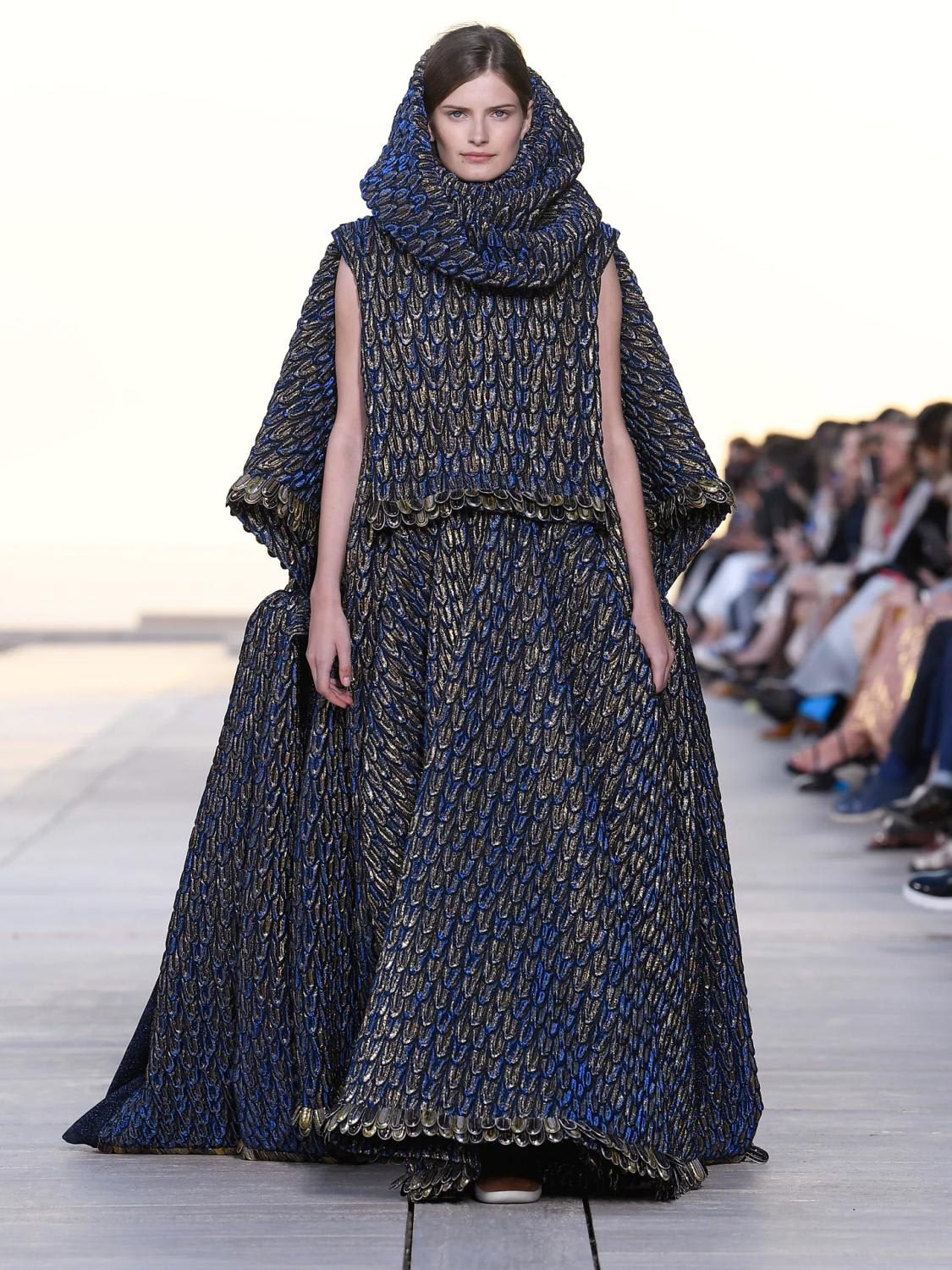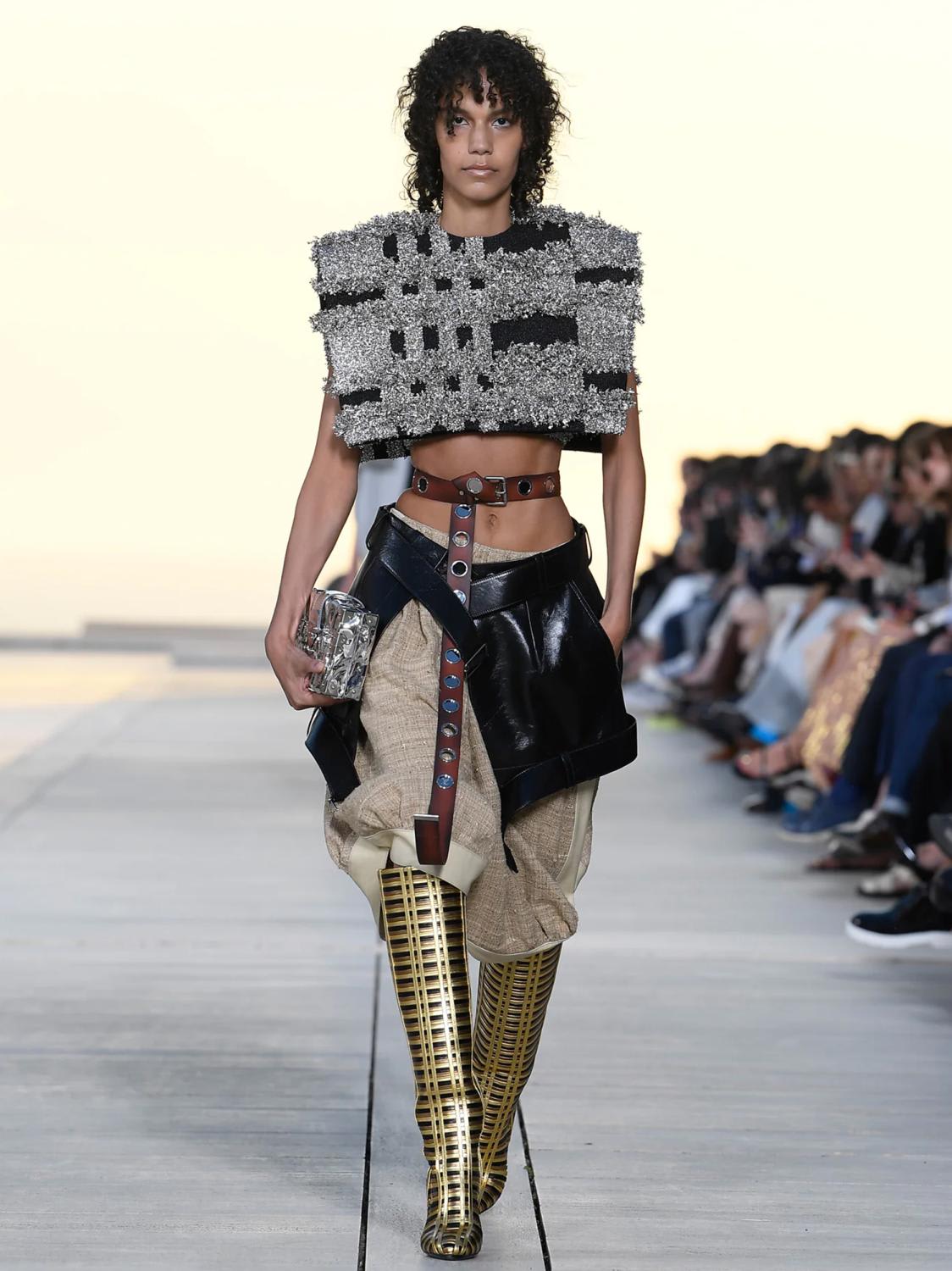 If the metaverse avatars of the near-future were to come (truly) alive, they would look like Nicolas Ghesquiere's models stomping the Louis Vuitton runway. Futuristic priestess dresses look like cyber armour cut from robust jacquards or metallic material. The aesthetics is a fearless mishmash of our current obsessions: Computer games, Marvel movies, House Of The Dragon and Dune. Fast and furious gladiators wore medieval-inflected goddesses gowns, Robin Hood moccasins, and Mad Max leathers. It's the future, but it's also the past, seen through augmented-reality goggles.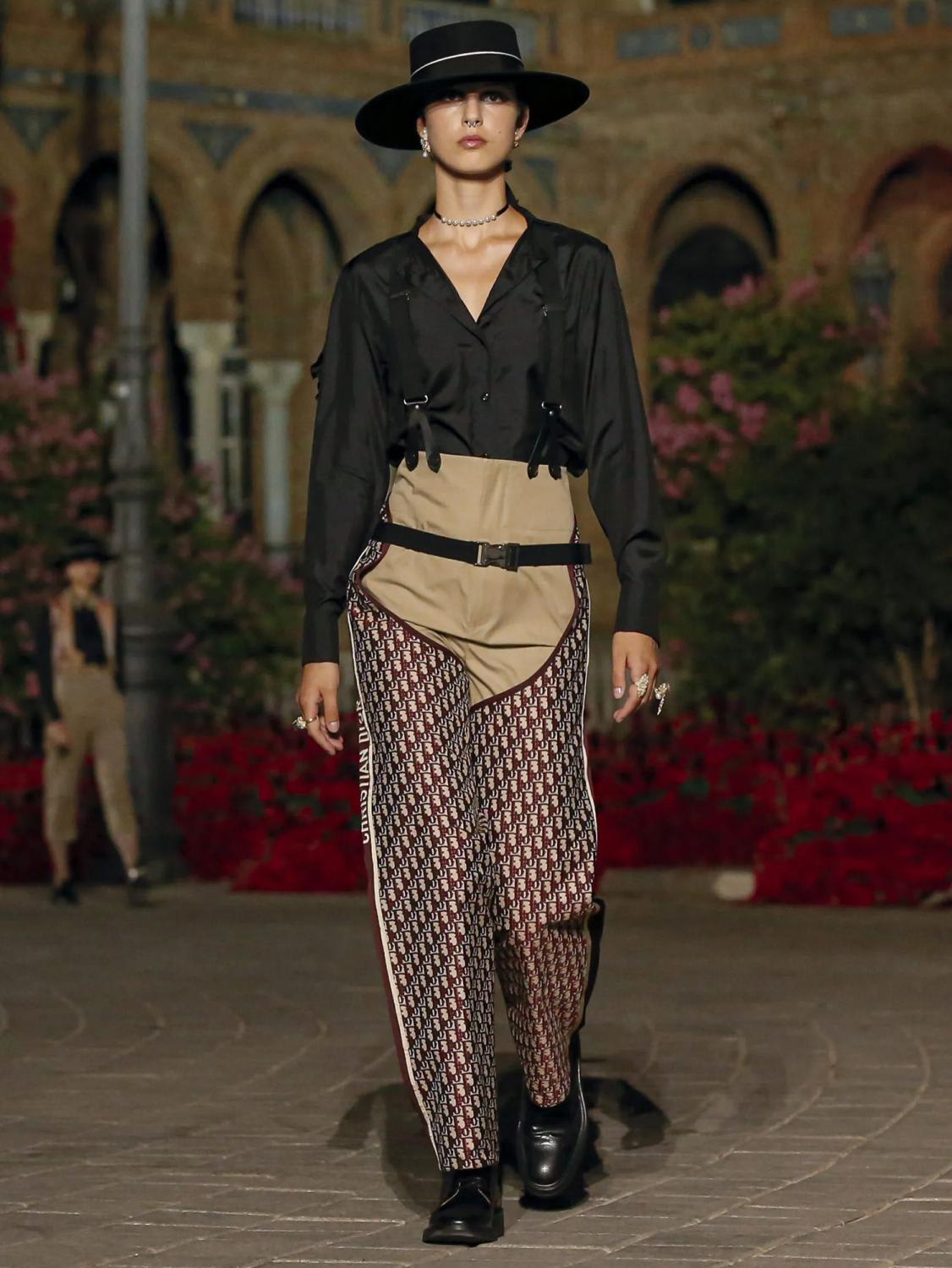 Nothing could be farther from this style than Dior's Cruise. Amid her zealous ticking of all the female-empowerment boxes, artistic director Maria Grazia Chiuri continues to make fashion that hews closely to the traditional ideas of the beautiful and the ladylike. That is not to say that the clothes offered were in any way prosaic – it was yet another accomplished Dior collection. Inspired by all things Spanish, the romantic but restrained clothes were faultlessly appropriate. Even the flourishes of sheer lace seem demure, and lingerie tops quite prim. How does she do it? This was a fiesta of ruffled flamenco dresses in taffeta, high-waisted bullfighter trousers, heavily embroidered capes, elaborately tooled leather chaps, meticulously tailored jackets, and things densely be-logoed in that instantly recognisable oblique, the last word in luxury wardrobe essentials.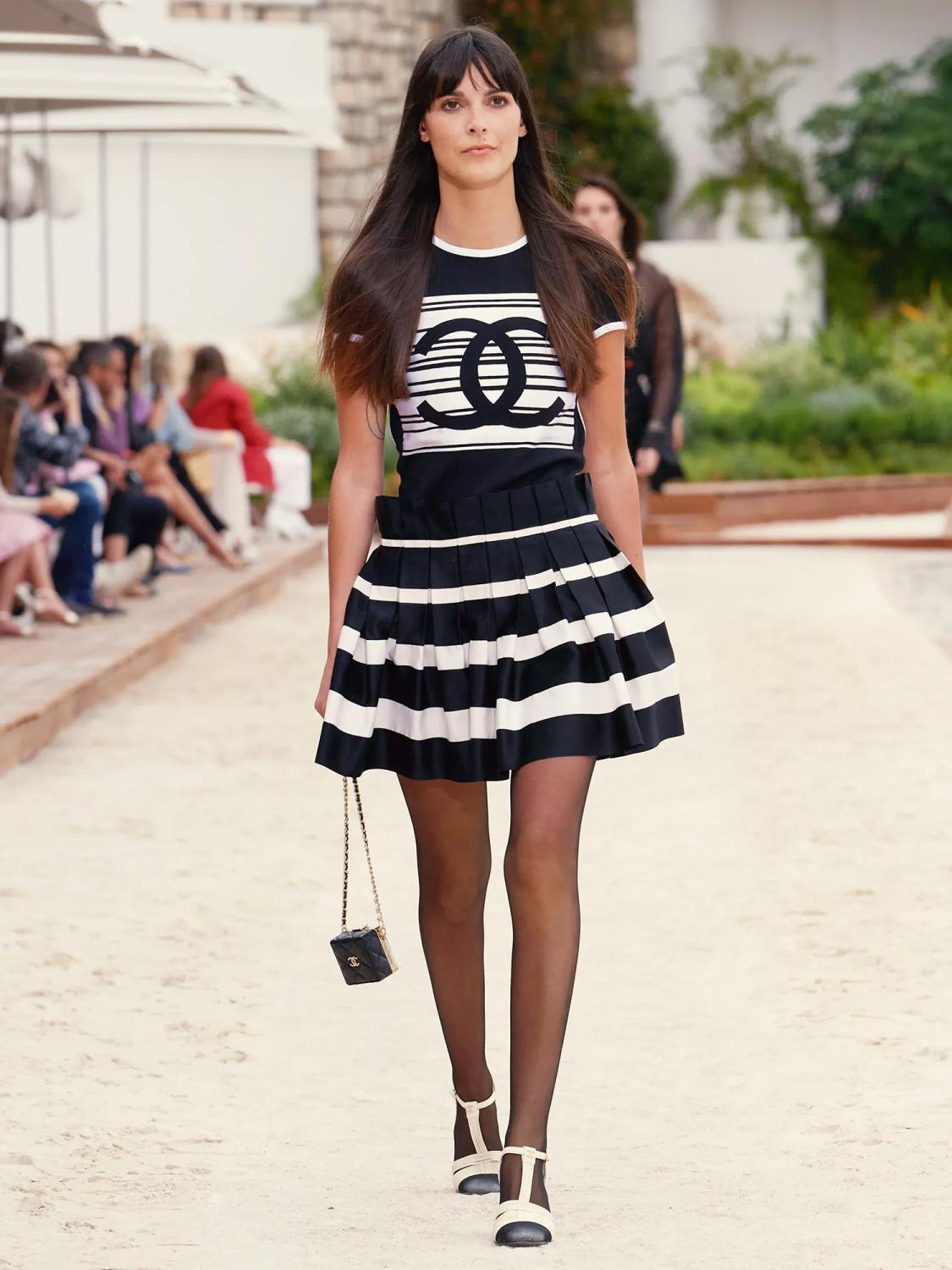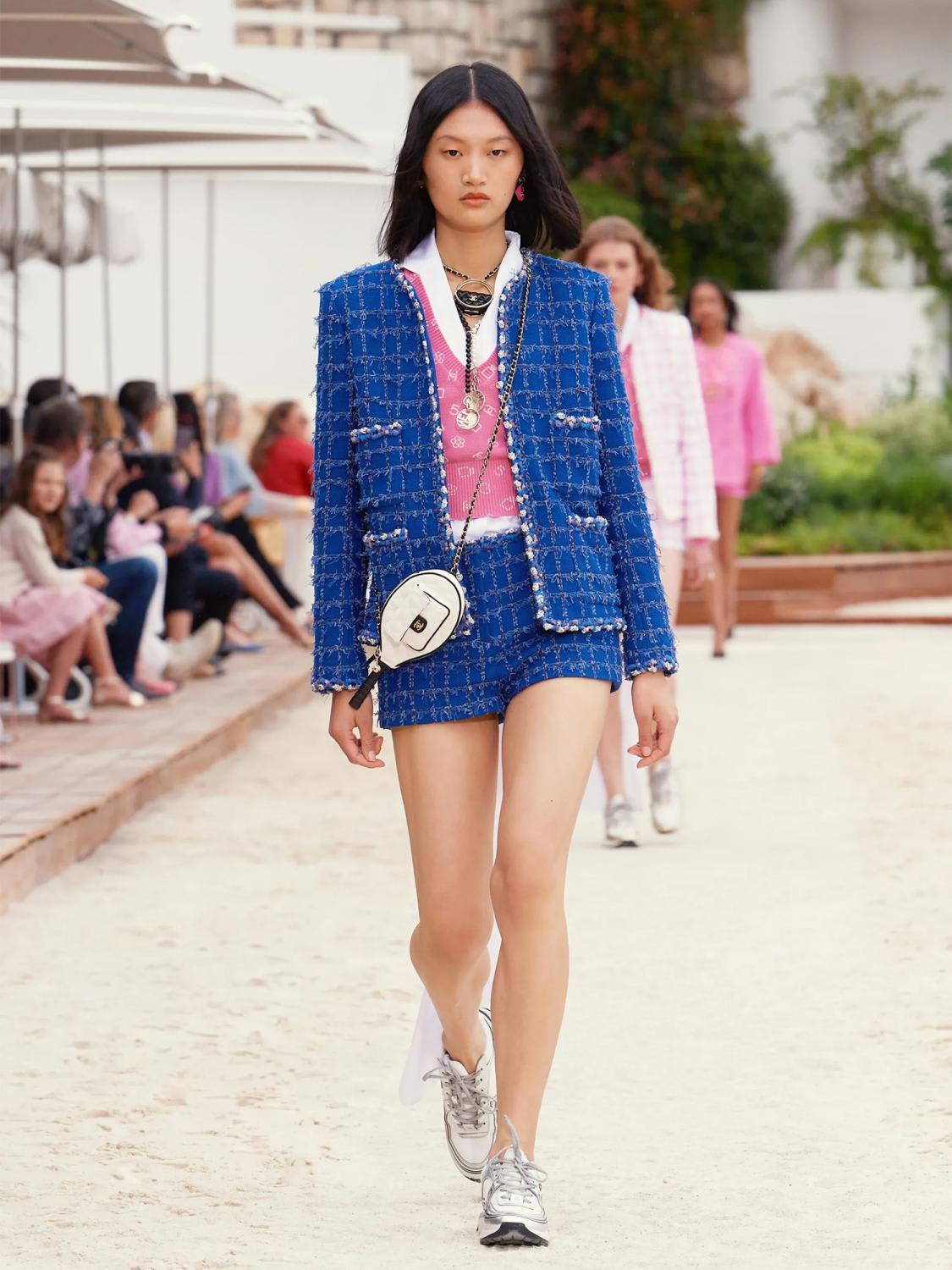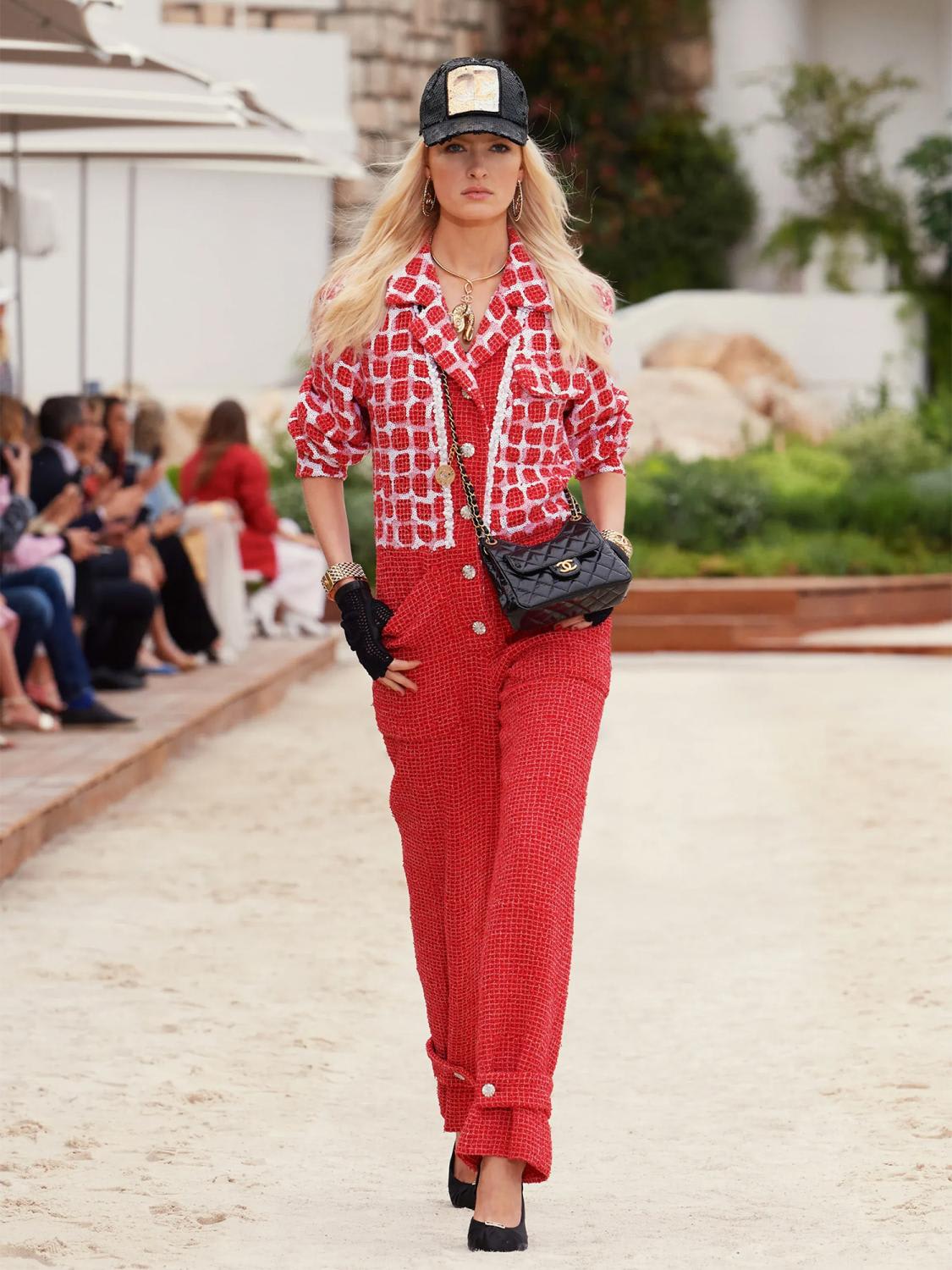 And then there's Chanel. Grazia Chiuri seems to have found a sister in Virginie Viard, designer at the other legendary Paris couture house, in her sturdy drive towards gender equality. Viard has certainly driven gender causes, and androgynous dressing, to great heights – or distances – with her collection on a Noughties sportive theme. She is justly-lauded for her inclusive casting, and on the runway, out vroomed models in a global range, with body-positive figures to match.
They were clad in clothes designed to precisely appeal to ladies like Chanel's face Kristen Stewart, and her fiancee Dylan Meyer: Bales of artisanal tweed were expended on racing drivers' onesies and mechanic's overalls, and of course on the iconic Chanel jacket in its various iterations: Cropped, because the belly button is Viard's erogenous focus; elongated, as a perfectly efficient cocktail dress; as a coat to weather all weathers; with shorts, ad infinitum. Double-Cs appeared on ears and ankles, while sequined embellishments winked on a logo tee, a crochet sundress, an office blouse, a skirt. Every item was recognisable luxe. And desirable. Viard has gifted on the new luxury client clothes – beautiful clothes for all occasions – and that's all one needs at the end of the day.