Want to drive a Maserati designed by David Beckham? It's coming soon
David Beckham, Maserati's ambassador, has launched his first 'Fuoriserie DB Essentials' collection with the Italian carmaker.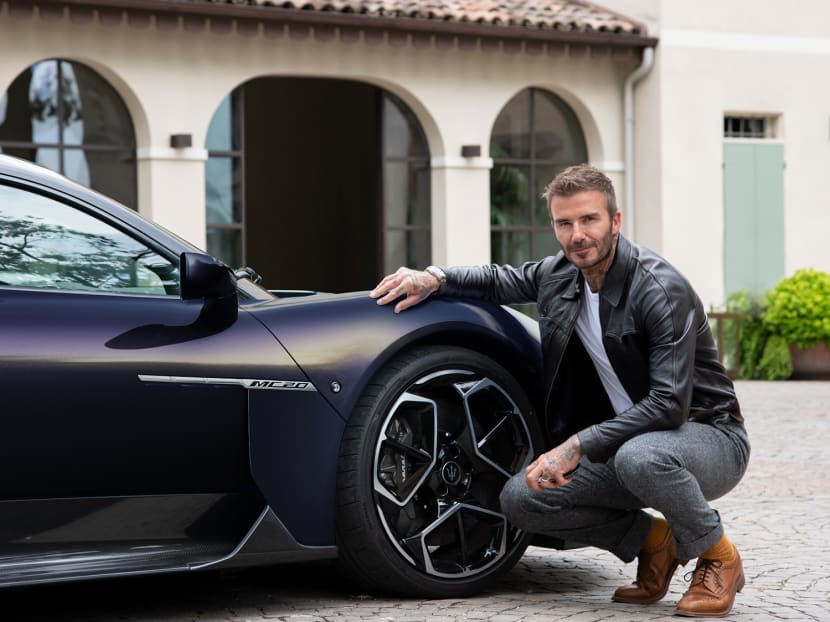 When you're David Beckham, it certainly makes good fiscal sense to parlay your football fame, dashing good looks and star power to lucrative lifestyle collaborations with some of the world's biggest brands. The ex-Manchester United star has been the face of Tudor, Adidas and Haig Club (his own whisky brand co-owned by Diageo) to name a few and of late, the heavily-tattooed style icon – perhaps inspired by wife Victoria and her namesake fashion label – been designing all sorts of things from eyewear to luxury hotel suites and now, cars. Since 2021, Beckham has been the global ambassador for Maserati, and he has just designed his first 'Fuoriserie DB Essentials' collection in collaboration with the Italian sports car manufacturer.
"I've always been a car enthusiast," said the 48-year-old father of four, whose first car was a turquoise 1994 Volkswagen Golf, which he auctioned off in 2015 to raise money for a children's hospital in London.
'Fuoriserie' means 'custom-built' in Italian and for this first collection, Beckham has re-imagined two classic Maserati cars as contemporary re-interpretations of current Maserati models: The MC20 sports car and the Grecale luxury SUV, which will be available for sale to the public.
Inspired by his fascination with vintage automobiles and conceived as an extension of his own Savile Row sartorial style, the two distinctive car configurations are washed in a lush colour palette and outfitted in fine materials.
For the MC20 'Fuoriserie DB Essentials' edition, Beckham drew inspiration from the 1967 Maserati Ghibli coupé, and selected 'Night Interaction' blue for the exterior (which is more of a purplish hue, if you ask us), matched with a warm tan or chocolate shade for the buttery leather interiors.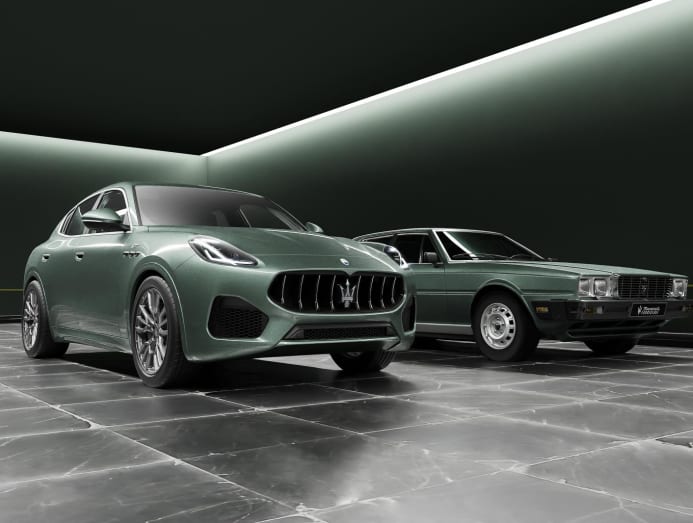 Beckham's second design in the collection pays tribute to the 1986 Maserati Quattroporte Royale, of which only 51 units of the limited edition Grecale will be produced. For this, the tastemaker chose to brush its exterior in 'Verde Royale', a dark green hue, with its interior similarly swathed in tan or chocolate leather upholstery. 
As a mark of distinction symbolising the exclusivity of these two models, a commemorative metal plate celebrating the collaboration between Maserati and Beckham is applied either to the central tunnel between the front seats or between the two headrests.
This latest collaboration is a handsome example of Maserati's ongoing 'Fuoriserie' personalisation programme, which imagines the car as a canvas on which customers can express their individuality and drive home with a one-of-a-kind Maserati.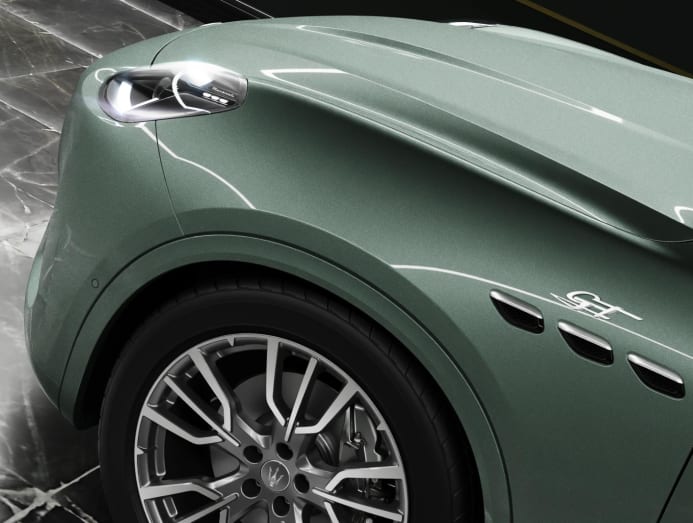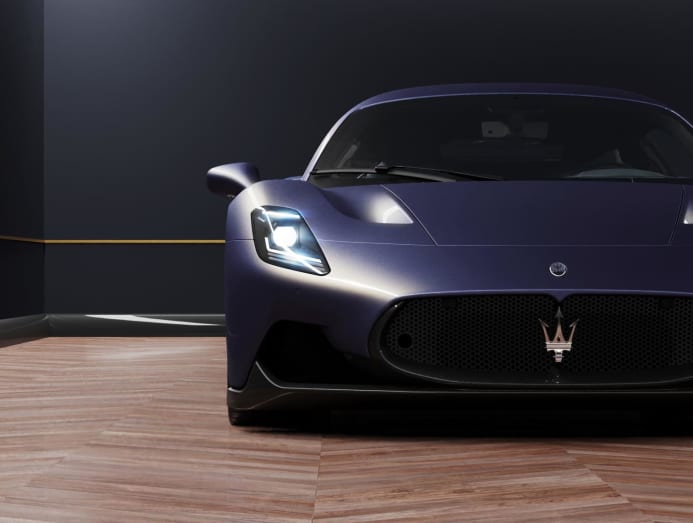 Prior to Beckham's 'Fuoriserie DB Essentials' collection, the carmaker had also collaborated with influential global personalities such as Hiroshi Fujiwara, widely celebrated as the Japanese godfather of street culture, and renowned Italian chef Massimo Bottura, who each designed their own series – a special edition Maserati Ghibli and a Levante Trofeo Fuoriserie Edition, respectively. 
To kick off the partnership with Maserati in 2021, Beckham had earlier customised his own personal MC20 Fuoriserie Edition. It was a stylish rendition cloaked in cool black with pink accents featuring black Alcantara seats with contrast-stitching in pink and pink Brembo brake calipers. Topped off with a personalised aluminium nameplate inscribed with the words 'For David' on the central tunnel.
So with Maserati's new 'Fuoriserie DB Essentials' edition, you can now also drive it like Beckham.