Football legend and fashion icon David Beckham now has his own eyewear line
The DB Eyewear By David Beckham collection features a wide range of stylish frames, sunglasses and lenses, and conceived as the perfect accessory for any occasion.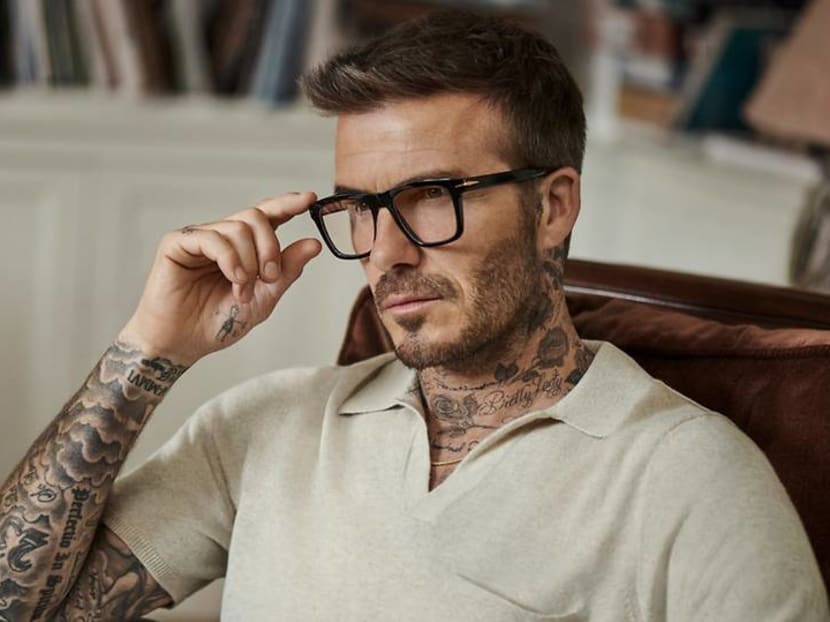 Gentlemen, even if you can't bend it like Beckham, you can now wear it like Beckham. Starting with your sunglasses. 
The football star now has his own eyewear collection launched in partnership with Safilo, the group behind sunglasses from Dior, Fendi and Tommy Hilfiger.
DB Eyewear by David Beckham features both optical frames and sunglasses that combine an effortless, British style and attitude with a vintage, timeless spirit. Made in Italy, the glasses are crafted from lightweight materials and special mineral, polar and photochromic lenses.
Announcing the launch of the collection, Beckham recently posted two photos from the campaign on Instagram. "I'm so proud to share my first ever eyewear collection today," he wrote.
The acetate and metal eyewear frames from the Spring Summer 2020 collection feature a subtle masculine design. The frames are paired with warm Havana shades, or a classic metal galvanic colour. Lenses are available in shades such as brown, grey or azure.
Iconic details in the eyewear collection include the Talisman, a metallic mark on the arms of the glasses, which is visible from the front and side. The mark draws inspiration from birds' wings to suggest power, protection and freedom.
The collection also features the newly created DB Monogram for the first time, lasered on the frontal lens, engraved logo on the inner part of the tip, and chiselled metal wire core inside the temple.  
The DB Eyewear by David Beckham collection will be available in selected eyewear stores starting next month.