From Louis Poulsen lamps and B&B Italia sofas to becoming the 'LVMH of design'
The Milan-based Design Holding, which owns a host of luxury interior brands, have grand plans of acquiring more.
Design Holding has laid out ambitious plans to scoop up more luxury interior design brands while not ruling out a float, as the Italian group bets that a shift to hybrid working will spur demand for its high-end B&B Italia sofas and Louis Poulsen lamps.
Chief executive Daniel Lalonde recently said the Milan-based company, which is owned by private equity firms Investindustrial and Carlyle, could become the "LVMH of design", nodding to his former employer that built the world's biggest luxury empire by acquiring numerous European labels.
Design Holding, created as a joint venture in 2018 by its two private equity backers, already controls furniture and lighting brands such as Flos and Fendi Casa, which was part of the luxury fashion group.
Lalonde said the group wants to expand through more acquisitions and that there were plentiful opportunities given many high-end furniture and interior design companies are small or midsized.
"We need to be the pioneers, across this fragmented sector, of bringing sustainable craftsmanship on a global scale together," he said.
Design Holding is eyeing a partial float and hired banks including JPMorgan and UniCredit as advisers earlier this year, according to people with knowledge of the matter. A potential IPO would see the group valued at more than €2 billion (S$2.86 billion) , according to the people, but they stressed any move was not imminent.
Lalonde refused to be drawn on whether there are plans to take the company public but conceded there has been "some contemplation over the group's strategic options".
"Carlyle and Investindustrial love the business, but they are private equity companies so it's their decision to see if, when and where something would happen," he added.
Massimiliano Caraffa, a Milan-based managing director at Carlyle, told the FT's Business of Luxury summit in May that Design Holding will be a potential IPO candidate in the future, without providing a timeframe.
Investindustrial and Carlyle declined to comment on their plans.
Lalonde, a Canadian, worked for coffee-maker Nespresso before spending more than a decade at LVMH where his roles included chief executive of champagne Moet & Chandon and then international president of Ralph Lauren. He was then chief executive of SMCP, a French group whose brands include womenswear labels Sandro, Maje, and Claudie Pierlot, which listed during his tenure.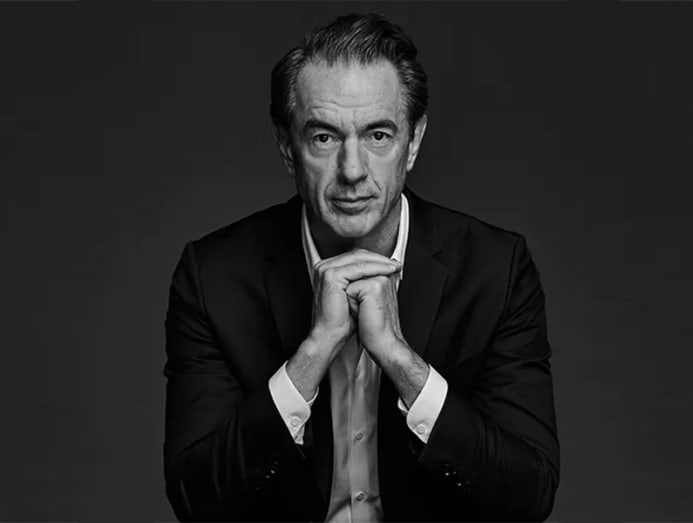 Design Holding reported revenues of more than €700 million in 2021, the first year in which it made its financial results public. Earnings before interest, tax, depreciation and amortisation were €190.3 million, up nearly 28 per cent. It reported €190.3 million in sales in the first three months of 2022, up more than 18 per cent year on year.
Lalonde argued the coronavirus pandemic has triggered a permanent shift in the way people across the world live in their homes, which is encouraging many to renovate. Many professionals across western countries have also relocated to the countryside, creating growth potential for high-end outdoor lighting and furniture.
"There's been a renaissance of beautification for outdoor spaces and the home. COVID was a wake-up call for the industry," he said, speaking in June at the Salone del Mobile in Milan, the sector's main global event. The trade fair ran a small in-person version last September but the gathering had suffered cancellations during the pandemic.
Italy's design sector is the world's largest, with 30,000 companies and more than 60,000 employees in 2020, according to a joint report by Fondazione Symbola, Deloitte Private and Poli. But the pandemic was a difficult period with the sector losing a fifth of revenues in 2020 compared to 2019.
Lalonde said the picture is improving. "High-end design in the past has grown 3 to 4 per cent per year, then COVID changed consumer trends and accelerated our sector's growth to the low double digits."
Design Holding's catalogue includes objects by designers including Antonio Citterio, Poul Henningsen and Patricia Urquiola. In June, in Milan B&B Italia unveiled a remake of Mario Bellini's iconic 1972 sofa collection Le Bambole, which costs upwards of €10,000 a piece.
Last year the group completed its first US acquisition, buying San Francisco-based ecommerce platform and lighting retailer YDesign Group, which also boosted its digital capabilities. It is investing in technology and wants to strengthen its ecommerce operations.
Design Holding's brands cover every part of the luxury interior design industry except for bathroom decor. "We are clearly open to acquisitions if it works from a category, aesthetic or geography perspective, but we want to stay consistent with our high-end positioning similarly to luxury companies," Lalonde said.
By Silvia Sciorilli Borrelli © 2022 The Financial Times.
Source: Financial Times/mm