Fashion designer Thom Browne reimagined the suit — now he's thinking bigger
Womenswear and children's clothes are only part of the label's ambitious growth strategy after a recovery driven by investment and expansion.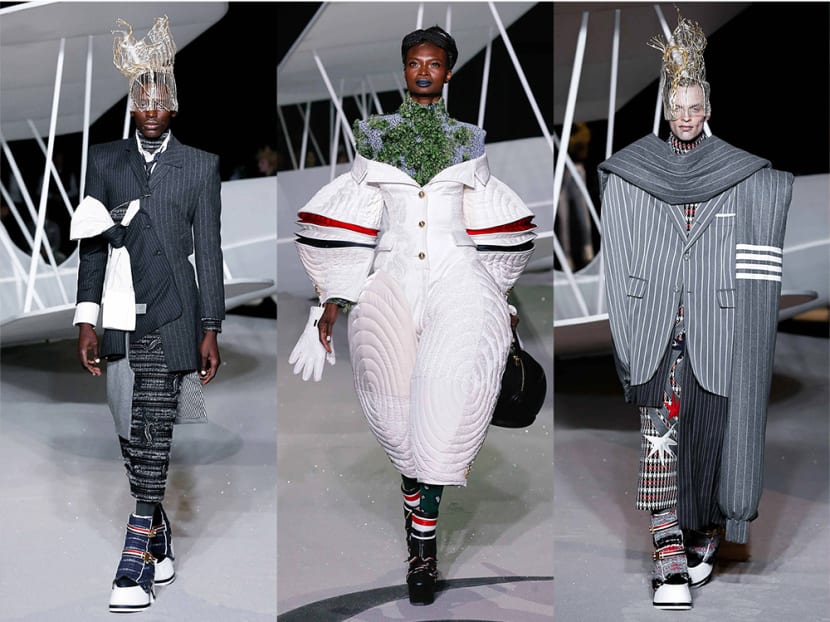 Thom Browne's moment of reckoning came in 2009, shortly after Wall Street titans such as Lehman Brothers collapsed just blocks away from his Manhattan studio. In the months that followed, the American fashion designer's small but acclaimed eponymous brand nearly crumbled as the financial crisis spread and unpaid bills piled up.
"Everything was days away from [going under], and I asked some business people, 'What should I do?' All of them said, 'You should declare bankruptcy and start over'," Browne tells me when we meet at his showroom in Milan. It's located in a soaring 18th-century palazzo where Napoleon once lived for a few months following his victory in the Italian campaign.
"I looked at them like: 'You don't understand. I could not ever do this again.' Emotionally, physically, I could not [and] there's no way I'm going to work for someone else . . . I just knew after that, that I was never going to get in that position again," he says — before joking, "I feel like Scarlett O'Hara right now." He's referencing the scene in Gone with the Wind when the heroine looks out across the civil war-scorched landscape of the American South and vows to survive — and thrive.
More than a decade and several investors later, the 57-year-old chairman of the Council of Fashion Designers of America and designer credited with reimagining the suit for the modern era has done just that. His first external investor, Japan's Stripe International, gave the company the capital it needed to recover from the crisis, before selling its stake on to private equity group Sandbridge Capital in 2016.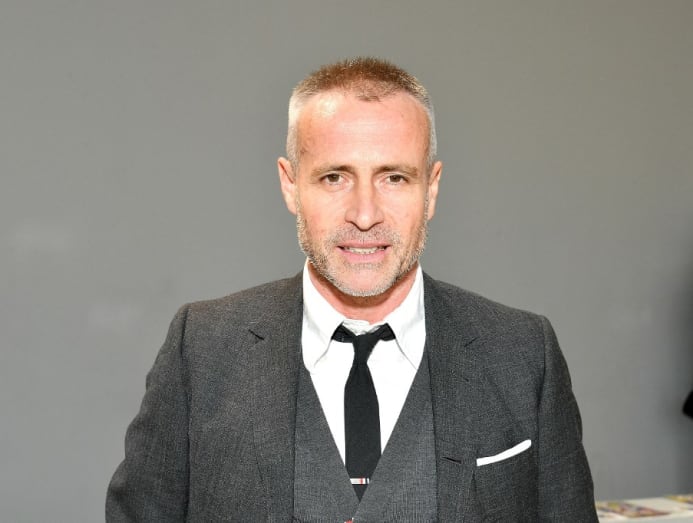 Browne, who started his business with made-to-measure suits in 2003, was already viewed in the fashion world as one of the most influential designers of the past two decades, with a following that includes basketball star LeBron James and the late David Bowie. Now his business appears to be catching up with his design pedigree.
Browne's breakthrough was his reimagining of the suit, shrinking the proportions and cutting the fit closer to the body — encapsulated by his signature grey suit. A professed fan of uniforms with a reputation for impeccable US East Coast prep tailoring, he has also played with traditional gender norms in dressing and become known for his theatrical, often whimsical catwalk shows. His most recent runway collections drew inspiration from Antoine de Saint-Exupéry's Le Petit Prince and Herman Melville's Moby-Dick.
"There's always some type of story. Sometimes I make them up myself. It gives them some context and it makes it more interesting for people," says Browne, who designs most of his collections on aeroplanes. "And I like to entertain," he adds with twinkle.
Tailoring and narrative are two key threads that run through the designer's work. Browne says: "I started with a play on proportion from the very beginning [with] my first jacket and trousers. It is how almost every collection starts: how do I want to play with that and how do I want to evolve [it in] the collection?"
Now a part of the Italian family-controlled Zegna group, Thom Browne has more than doubled its sales to €330 million (S$479 million) in 2022, up by a fifth year-on-year, since being bought by the larger group five years ago. Zegna, known for a more traditional take on luxury suiting, bought an 85 per cent stake in the luxury label (US$500 million [S$674 million] in 2018), increasing it to 90 per cent two years later.
The deal gave Zegna exposure to a younger, more fashion-forward customer and Browne a platform to grow. After Zegna went public on the New York Stock Exchange in 2021 by merging with a special purpose acquisition vehicle in a deal worth US$3.2 billion, Thom Browne set itself the goal of doubling its customer base — and therefore doubling revenues — again within five years. So far, that seems to be on track.
"The brand is developing well, and may even surpass its initial ambitions," says Luca Solca, analyst at Bernstein. "Thom Browne was a very smart move for Zegna." Zegna's shares have climbed steadily in the past year, helped by Thom Browne's solid performance. The Italian group also bought the fashion license for Tom Ford's eponymous line at the start of 2023, just before the former Gucci designer announced he would exit his label after 13 years.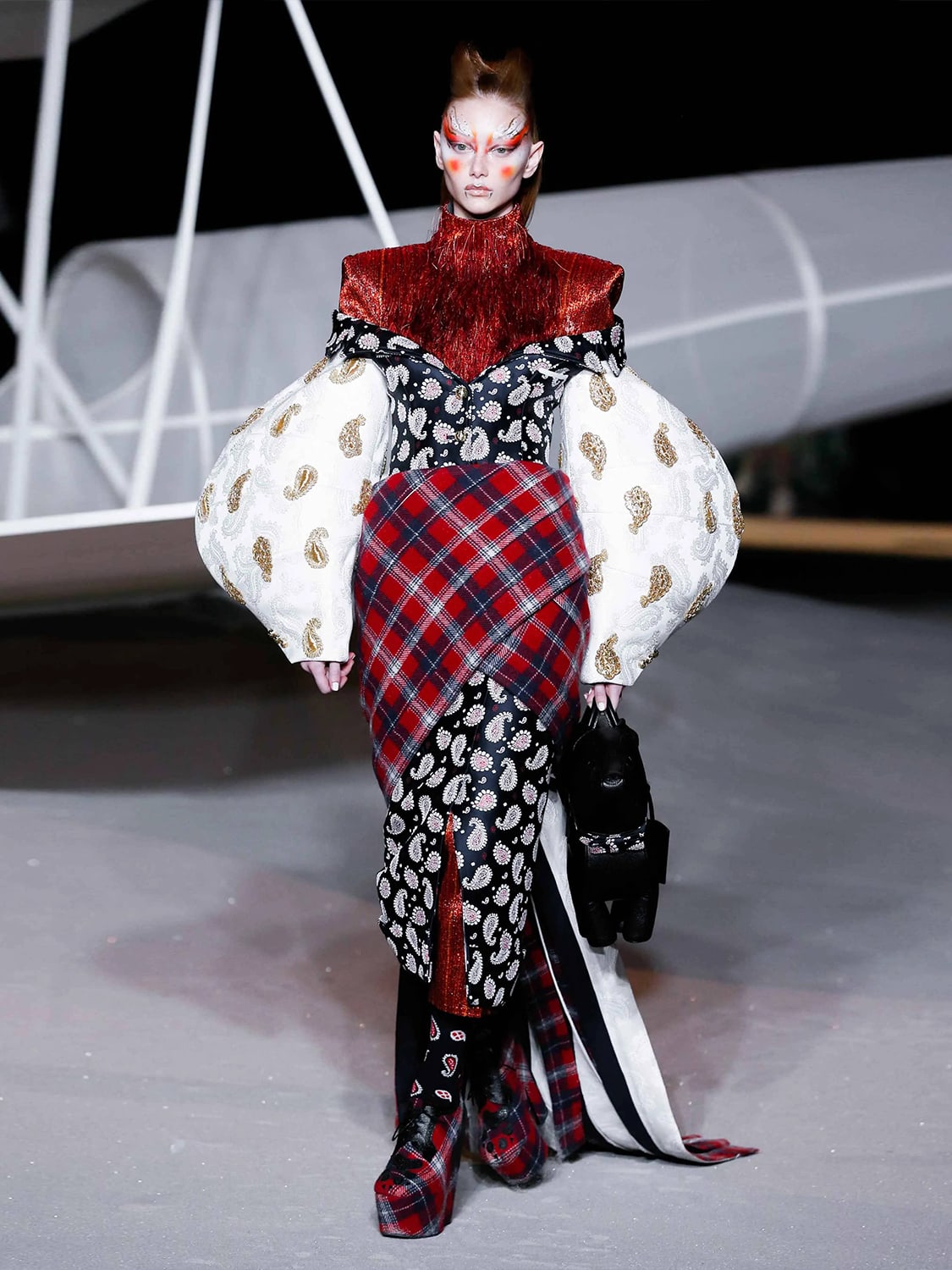 Ermenegildo Zegna, chairman and chief executive of Zegna Group, first became aware of Browne's designs while browsing at Bergdorf Goodman's in the US in the early 2000s. "It really hit my imagination," he says; "the brand was very different, really forward-thinking in terms of the colours, the short pants and jackets. Also the details, it is extremely detail-oriented product. I said, 'Wow, this is really new'.
"The ambition is to grow the group . . . With Tom Ford and Thom Browne, Zegna is becoming more and more American, from one brand to a new kind of Zegna group," he jokes. "Scale is important [and] we are also very high in the luxury pyramid, with very little overlap in terms of customers" between the three labels.
The introduction between Zegna and Thom Browne was brokered by Domenico De Sole, former chief executive of Gucci, who sat on both boards. "The business was doing well so I wasn't immediately looking," says Browne, but he had ambitions to grow and becoming part of a bigger group would give his company more resources. After the company's brush with fate in 2009, in addition to bringing in outside investors Browne rethought his company's foundations.
"I never changed the way I showed my collection . . .[which] I approach purely as creating something conceptual. But 2009 taught me that you need something that's going to sustain that," Browne says, gesturing at the racks of ready-to-wear tailored pieces, tweeds and knits that line the green marble Milanese showroom.
"That's when I started developing things that were easier for people to buy . . .[and] that we were going to be able to sell a lot of," Browne adds, while retaining the "luxury in my collections to not care if [anyone] buys anything" from the runway.
This included producing more streetwear as well as designing collections for Brooks Brothers and Moncler. Now "as crazy sometimes as the ideas are and as crazy as sometimes everything looks, we know what we're doing."
Classic, season-less Thom Browne pieces now make up about half of sales. "Many of the styles have been there for 10, 15, 20 years, for some jackets and specific knitwear pieces [but] they've been creating different versions of those classics," says chief executive Rodrigo Bazan. Made-to-measure suits start from US$4,000 and off-the-rack knit sweaters start at around US$800.
Now, Thom Browne has 105 store locations worldwide, including in China, with plans to add 10 by the end of the year. "The strategy is always the same, it's always Thom Browne . . . but every five years we think: This could be for a bigger audience," Bazan says.
Menswear remains the backbone of the business, but womenswear is growing too. The company has ambitions to scale up its bags and shoes. It brought its sunglasses business in-house in 2022, and its childrenswear range was launched in 2021.
"Kids was so easy, because I was like, 'You know what? Just shrink this down'," Browne says, gesturing at one of his close-cut jackets.
Browne, a college swimmer, has dressed teams including the Cleveland Cavaliers and FC Barcelona. At the Met Gala in New York, Browne dressed Gen-Z breakout star Jenna Ortega and multi-hyphenate entertainer Janelle Monae. He appears to feel a particular kinship with athletes after two decades leading his company.
"I use the analogy of the loneliness of the long-distance runner [because] everything for me is almost like a sport. You need the discipline and the rigour and the extra stamina to keep it all going," he says.
But asked if he ever tires of the grey suit that launched his career, his answer is firm: "Never. There's always something new to do. I've created something that is mine and I challenge myself to make it interesting again every couple of months."
Adrienne Klasa © 2023 The Financial Times
Source: Financial Times/bt