Diego Maradona's Porsche 911 could fetch up to US$240,000 at auction
The football legend, who died in November 2020, purchased the drop top in 1992. But besides the car, will we see more of Maradona's possessions on the auction block?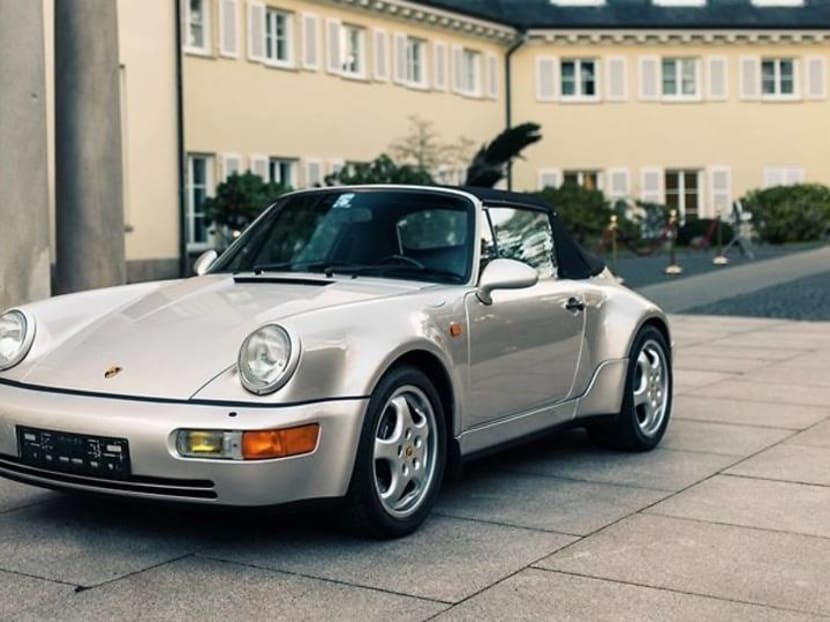 The late Diego Maradona was widely regarded as one of the greatest football players of all time. He also had a love for cars, and now, a rare Porsche 911 convertible once owned by El Diego is going up for auction, and could fetch up to US$240,000 (S$318,652).
On Mar 3, the car, a 1992 911 Type 962 Carrera 2 Convertible Works Turbo Look (WTL), will go up for grabs at Bonham's Les Grandes Marques du Monde a Paris sales event. The car is especially notable as it's a limited run of Carreras created in the 90s by Porsche. Only 1,200 models exist.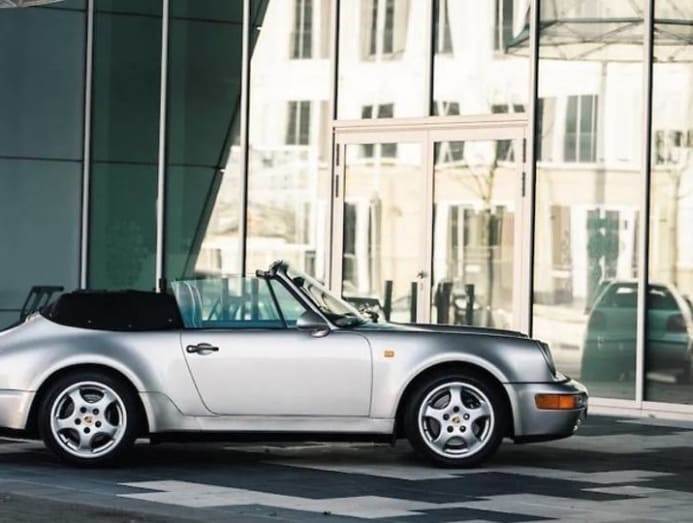 Maradona took possession of the drop top in November 1992, during his one and only season at Seville. The Porsche was a regular sight on Maradona's drive to- and from football training.
The next year, he left the club and sold the car. It then spent 20 years with a private owner before passing into the hands of various French collectors.
Maradona was such a legend the world over, that any item stamped with his name is expected to fetch high prices.
Aside from cars, Maradona was also a timepiece collector. The controversial figure enjoyed wearing watches on both hands, one to tell the local time, and another to tell the time in his home country, Argentina.
In 2006, Italian tax police stripped two Rolex watches from Maradona's wrists to pay off some of his US$39 million in back taxes. The tax police intended to auction off the timepieces, saying that Maradona's name would raise the value of the watches.
Maradona was also a fan of Hublot watches, and was frequently seen wearing stylish Classic Fusions and diamond-set Big Bangs in King Gold. Could some of his timepieces be hitting the auction block soon? 

More recently, in December 2020, an auction house in California put up some of Maradona's memorabilia up for sale, including several shirts worn by the football legend. 
One of the shirts, autographed by Maradona, dates back to the 1985-86 season and was worn by him during a Napoli-Inter match in 1986. 
Following Maradona's death in November 2020, an American sports memorabilia expert claimed that the shirt won by the footballer when he scored his famous Hand Of God goal against England at the 1986 World Cup in Mexico could fetch US$2 million.
However, former England player Steve Hodge, the man who owns the shirt after swapping with Maradona after the match, has since insisted that the shirt is not for sale.
"I have had it for 34 years and have never once tried to sell it," Hodge told the BBC. "I like having it. It has incredible sentimental value."