Disruptive design: The Clash de Cartier collection is every punk princess' dream
Pretty-pretty is not the name of the game for Cartier's latest jewellery offering. Behold, instead, a collection laced with attitude and underpinned by architectural ingenuity.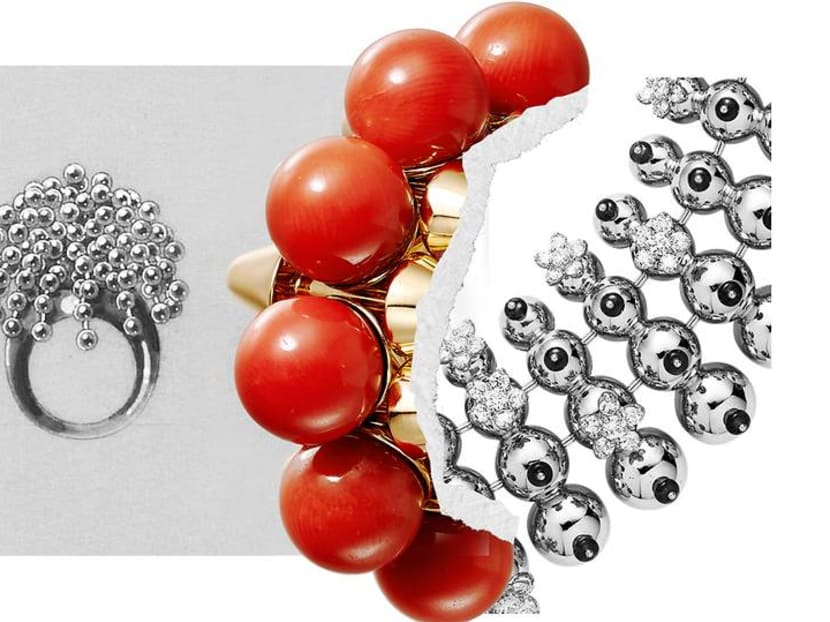 Every now and again, it helps to shake things up a bit. Keep 'em guessing. If you're known for dressing only in designer ensembles, show up in thrift store finds – artfully curated, of course. If you're never seen in public without full warpaint, go nude (or maybe just a light dusting) and watch the reactions of your nearest and dearest.

Cheap thrill? Perhaps. Yet it shows that you're not a one-trick pony. Take Cartier. For the most part, their impossibly chic baubles would make any style maven swoon with desire. But occasionally there comes along an edgy design – the Juste Un Clou jewellery range and the Crash watch springs to mind – that throws a spanner in the works.

The new Clash de Cartier collection, which launches in Paris today (Apr 10) and will be available in Singapore tomorrow (Apr 11), is exactly that: A disruptive design that reminds you just how versatile the maison can be.

At first glance, the studs embellishing the rings, earrings, bracelets and necklaces hint at a punk sensibility: They're rebels. But moving beyond that first impression, you discover that the collection is based on contrasts, a universe of opposing forces.

The studs appear sharp, but are actually soft to the touch. The studs are fixed in place, yet are free to move, the motion causing light to flit and flicker off the polished surfaces. The pieces sport feminine curves and soft contours – the underside of each bracelet and ring is delicately scalloped for comfortable wear – yet there's an underlying tautness to the architecture, like a suspension bridge.

This tension is key to Clash de Cartier. In a mechanism developed in-house, the jewellers used tiny magnets to hold the studs in place. Crafted in 4N pink gold or yellow gold, the pieces – like Juste Un Clou, and, well, much of fashion these days – are unisex, with the rings and bracelets particularly suited to the gents. Stacking is encouraged.