Interested in building a gem collection? These 8 stones are likely to grow in value
According to Arte Oro founder Danilo Giannoni, collectors should consider stones like Paraiba tourmalines and tanzanites alongside the Big Four (diamonds, emeralds, rubies and sapphires).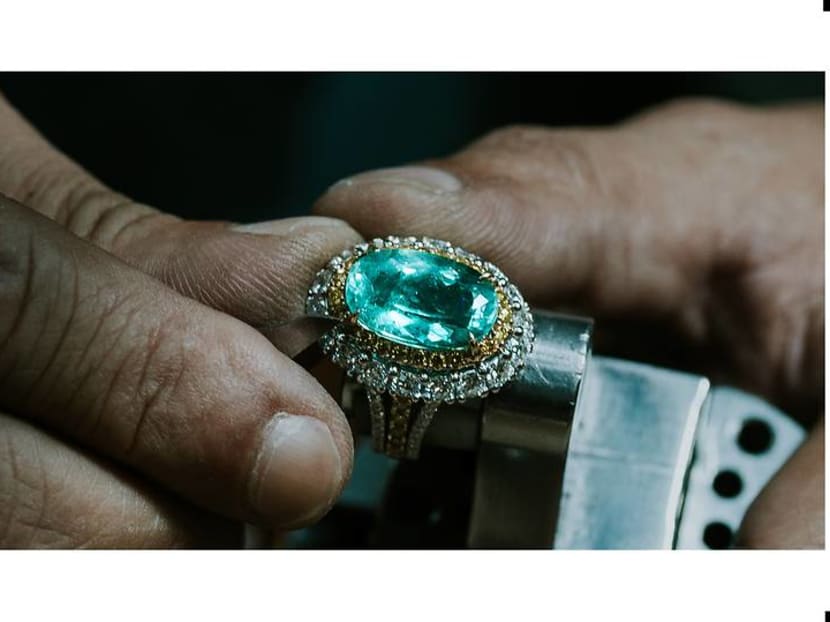 The vast gemstone market can be a maze, but some of the best known rocks also represent the most investment-worthy. Rubies, emeralds and diamonds are all beloved of collectors, based on their solid returns. But newer entrants like tourmaline and tanzanite have been performing even better as investments. Like all investments, gemstones carry risk, and profits are not assured. But for anybody interested in building a collection, these are the ones most likely to grow in value, according to Singapore-based Italian jeweller Danilo Giannoni, co-founder of Arte Oro.
RUBY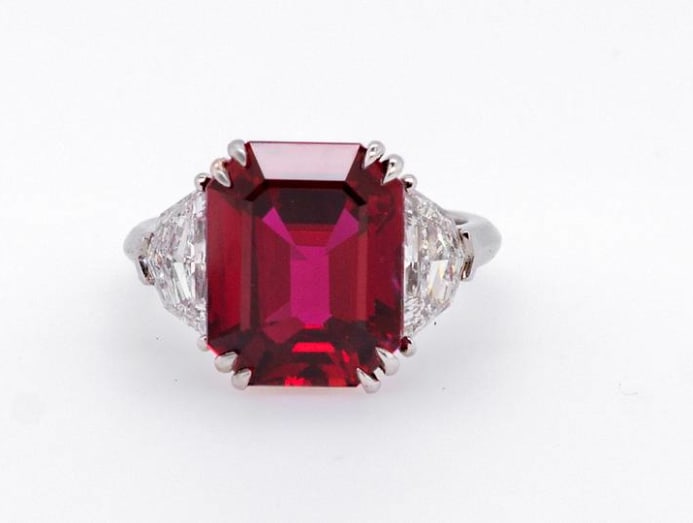 Coloured rubies are among the safest gemstone investments. They are seen by collectors to hold their value and market demand better than diamonds, especially as they become rarer. Fine unheated rubies in larger sizes from Myanmar draw prices over US$1 million S$1.35 million) per carat at auction. At the same time, similar examples from other sources, such as Madagascar, Mozambique and Tanzania, are also quickly increasing in price. Vivid red examples are the most valuable, known to dealers as "pigeon's blood". Rubies often have inclusions, so colour is a more important factor in the value of a stone than clarity.
EMERALD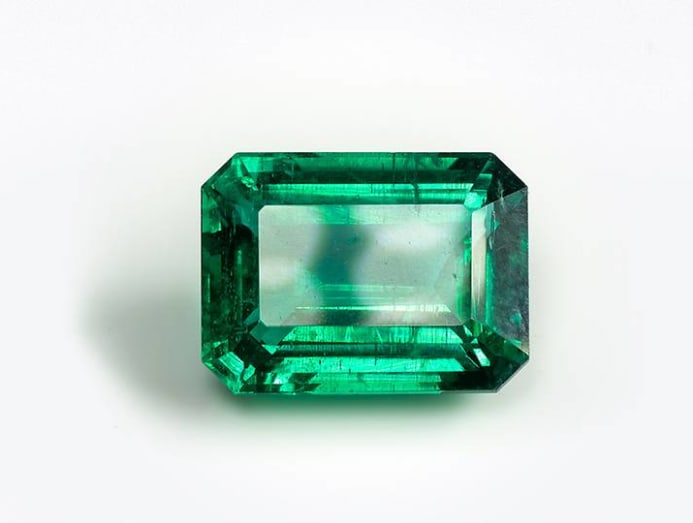 Though the market for emeralds has seen some disruption in the last couple of decades, the stone has traditionally been considered an investment. In ancient Egypt, they were used by merchants to hedge their wealth against disasters. Green emerald is a favourite among collectors, in particular large-sized stones from Colombia and Brazil. However, it is becoming increasingly more difficult to find high-quality emeralds, making them as safe an investment as you can find in the gemstone market. Dealers will recommend considering buying only emeralds that have not been treated to improve their clarity, which attracted values of US$300,000 per carat in a 2017 auction.
COLOURED DIAMOND
Investment-grade coloured diamonds account for just a fraction of a percent of all mined diamonds, giving them a distinct and immediate advantage over regular colourless stones. The more celebrities who embrace the stones for high-profile engagement rings, the more appealing they are to collectors. Red diamonds are far and away the most valuable of all the coloured varieties, reflected by their value of up to US$3 million per carat. Still, yellow diamonds represent a good investment, especially vivid yellow Zimmi diamonds which fetch up to US$100,000 per carat, while green, purple, pink and blue examples are more pricey but worth the extra outlay.
SAPPHIRE
While blue sapphire is the second most popular coloured stone for investors, after ruby, other colours are fast growing in popularity. Sapphires are found in all colours of the rainbow, from green and orange to purple and even salmon pink, in the case of Padparadscha sapphires. Globally, a medium- to dark tone called Royal Blue with lots of saturation is best for investors, though this can depend on the location of your market. Generally speaking, greater colour saturation and a deeper tone will push up the price, although a darker stone will invariably be cheaper than a lighter coloured one. A good investment-grade blue sapphire will cost up to US$50,000 per carat.
TANZANITE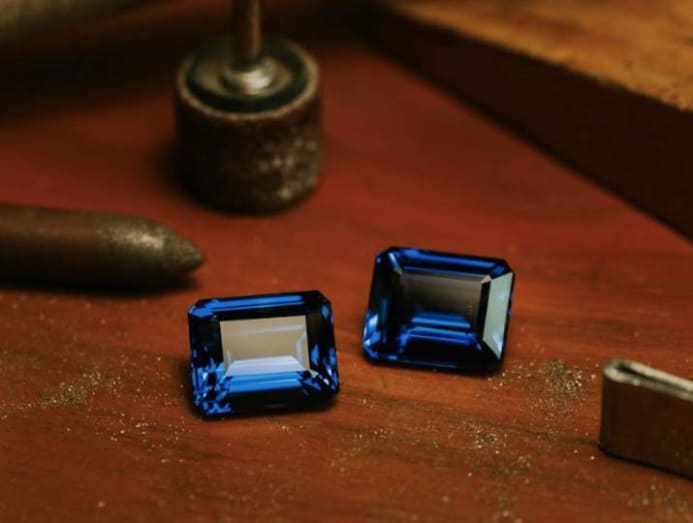 Mined in only one location covering just six square kilometres in Tanzania, tanzanite can only go up in value. The owner of this land, in the foothills of Kilimanjaro, is attempting to control the market, similar to the way De Beers sets the value of diamonds. If it succeeds, which is likely, this will lead to a significant rise in prices, which currently start from US$1,000 up to US$5,000 per carat. With more interest coming from the vast Asian market, led by China, supplies are under pressure, and could be depleted quickly. This would also lead to sharp and immediate growth in the value of tanzanite.
PARAIBA TOURMALINE
Rarer still than tanzanite, the Paraiba tourmaline is only found in three mines in remote northeastern Brazil. With prices of up to US$100,000 per carat, it can lay claim to being one of the world's most expensive gemstones. Yet the tourmaline still comes with a broad stretch of prices, depending on its colour and tone, which are both more important than clarity. Blue-green examples are worth twice as much as pure blue stones, as are other shades of green. Investors tip mid-range tones for best returns.
ALEXANDRITE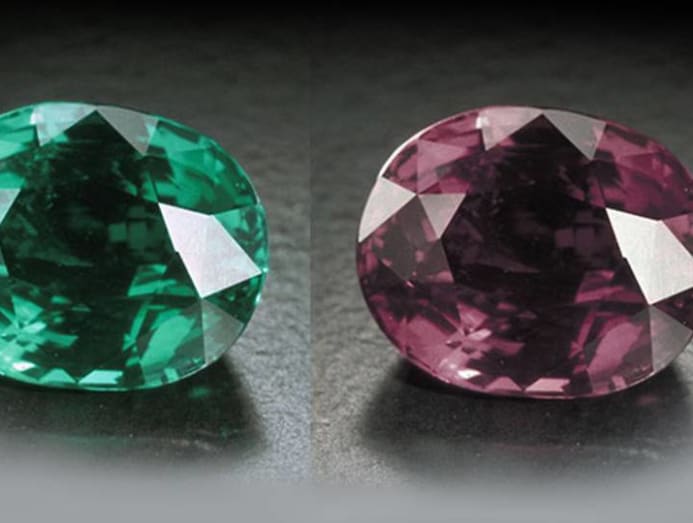 Another exceedingly rare and investment-worthy stone is alexandrite, a colour-changing crystal that has been outperforming the stock markets in recent years. Otherwise a chrysoberyl, itself a precious stone, what marks alexandrite out is how its chemical composition reacts to different light sources, turning from blue-green in daylight to a red-purple at nighttime. Over the last half-decade, collectors have been seeing double-digit annual returns on this mineral investment. And with time running out on reserves of an already exotically priced stone, their investment is bound to leap further upwards in value as remaining stocks are depleted. Prices vary according to individual stone, with gems of exceptional quality reaching up to US$100,000 per carat.
SPINEL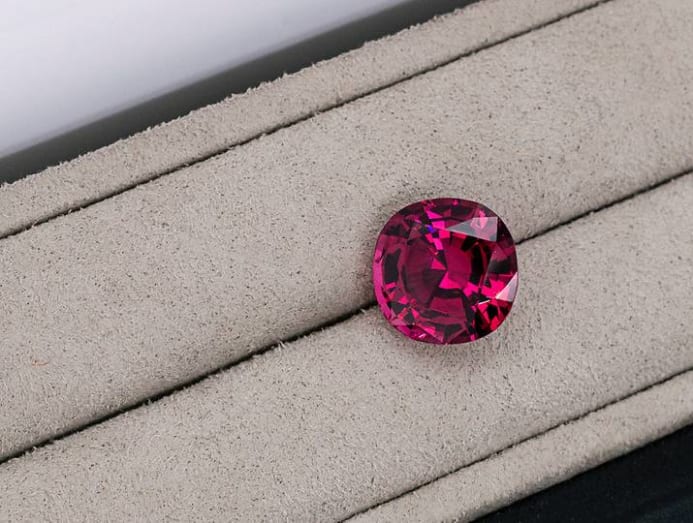 Hardly anyone seemed interested in investing in spinels just five years ago, but after some excellent price growth, and benefitting from an elevated profile fuelled by the popularity of candy-coloured designer jewellery collections, they are now considered worthy investment gems. Though pure spinel is colourless, impurities are responsible for its rainbow of colours. Of these, the most valuable are red, hot pink and flame orange, though collectors tip neon pink-red spinels from Tanzania as having the best investment potential, at a cost of up to US$50,000 per carat.