Embark on a journey through time at 'The Anatomy of Beauty' watch exhibition by Vacheron Constantin
Discover miniature masterpieces and exquisite timepieces throughout the history of Vacheron Constantin.
In partnership with Vacheron Constantin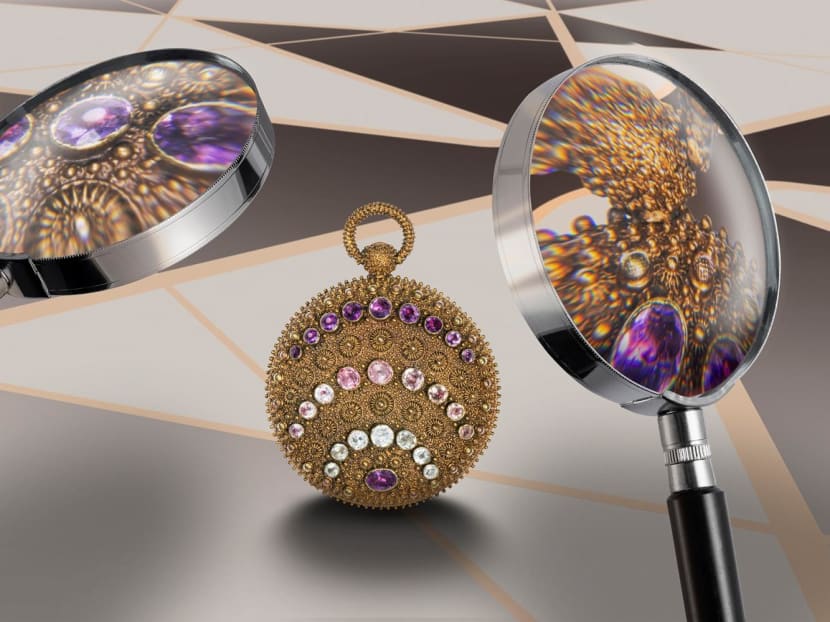 Appreciating a fine mechanical timepiece is to understand its intricate inner workings; to examine its technical complications crafted by master watchmakers who are, today, revered custodians of a time-honoured horological tradition. 
The Anatomy of Beauty experience provides visitors the opportunity to do just that.
Journey into the Swiss watchmaking universe of Vacheron Constantin and bear witness to the watchmaker's pursuit of technical mastery since its founding in 1755, as chronicled via an exclusive curation of timepieces from the 19th century to present day.
Held from now till Nov 2 at the ArtScience Museum Singapore, the exhibition showcases the marriage between sophisticated watchmaking techniques and fine decorative arts within the Swiss watchmaker's quest for perfection in every detail of every one of its exquisite timepieces.
The Anatomy of Beauty is, therefore, an inspired ode to Vacheron Constantin's exacting approach to watchmaking.
The exhibition features three main "experience areas" – Our Heritage: A Legacy As Precious As Time, The Anatomy of Beauty as well as Science and Complications – each mapping the evolution of watches as instruments of time, and altogether retracing over 250 years of Vacheron Constantin's heritage.
OUR HERITAGE: A LEGACY AS PRECIOUS AS TIME
The 19th century was, arguably, one of the most epochal eras in the history of watchmaking. It marked a period of pronounced change following the advent of the world's first wristwatch in the early 1800s.
A century later, another momentous shift was observed, particularly around the time of World War I, as it simply made much more sense for soldiers to wear a watch on their wrist on the battlefield instead of carrying around pocket watches.
By the Great Depression of 1929 to 1939, the production of wristwatches had eclipsed that of pocket watches, and by the mid-20th century, wristwatches had almost completely replaced pocket watches thus democratising the former as indispensable instruments in daily life. The world soon came to view wristwatches as an emblem of creative expression, as objects that could elicit emotion – even envy.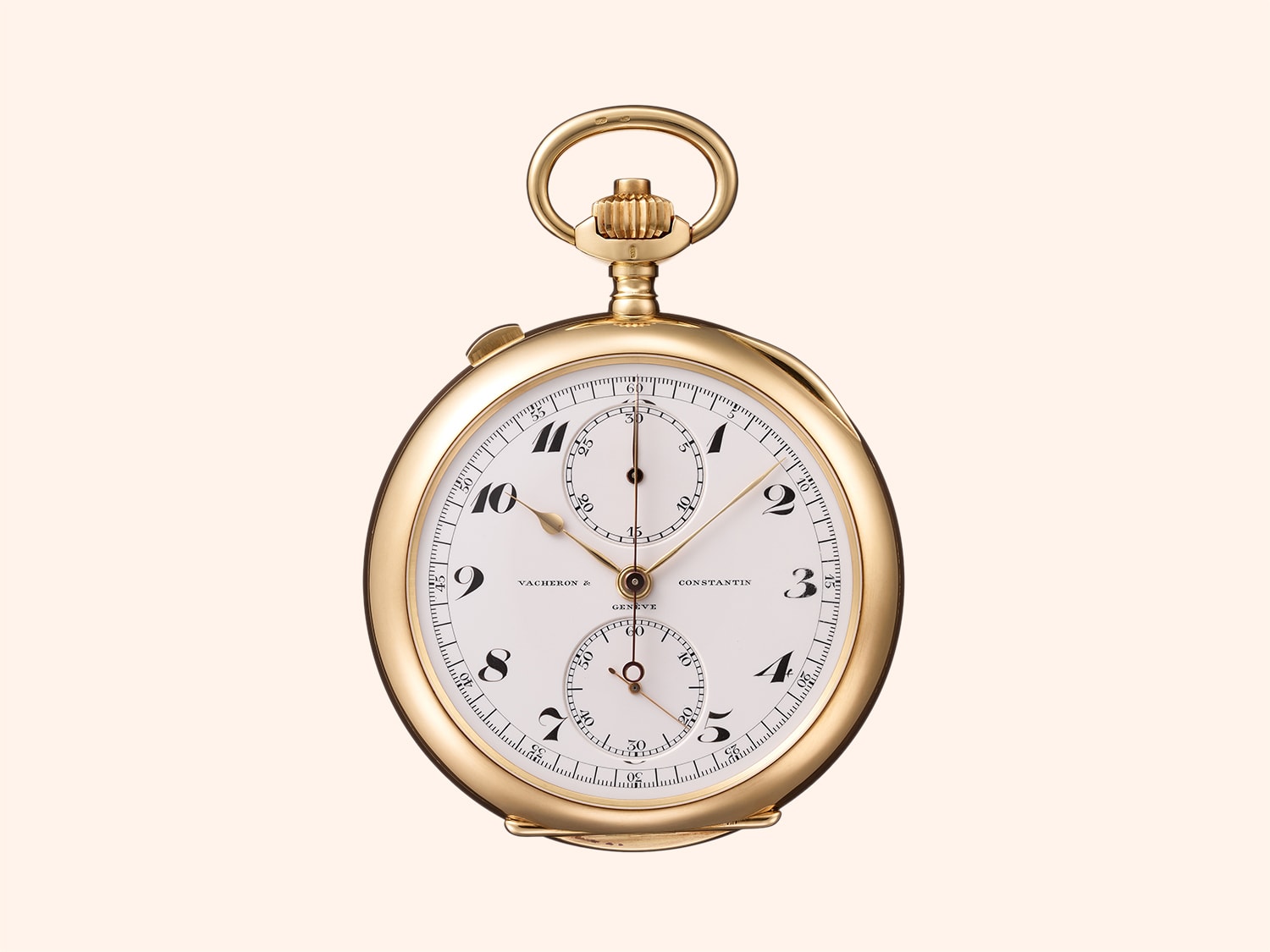 By this time, Vacheron Constantin had already grown renowned for the impeccable quality of its calibres and recognising this new proclivity towards ostentation, the maison embarked on a new artistic vision where artisanal craftsmanship such as guilloche, enamelling and miniature painting were given pride of place.
Today, these embellishments have come to be the very hallmark of Vacheron Constantin, distinguishing the brand in the most creative ways imaginable, which the maison has continued to build on tirelessly in the many decades since.
In this experience area of the exhibition, visitors are able to view in person such fine examples of horological aristocracy from, or inspired by, this historical period.
The pocket watch in yellow gold, for instance, is an exemplary piece from 1822 and an exquisite illustration of the Rococo period. To create the relief decoration in a solid gold case, the engraver used the pounced ornament technique, which consists of carving out domes, beads and rosettes, which are then smoothed down with a file. A subtle colour-gradient setting with amethysts then adds depth to the sea urchin motifs.
The Tour de l'lle is another exceedingly beautiful piece of mechanical and aesthetic mastery, created in 2005 to commemorate Vacheron Constantin's 250th anniversary.
Considered one of the most complicated wristwatches in the world with only seven pieces ever produced, it features a staggering 16 complications on a double-face display, which took Vacheron Constantin design-engineers and watchmakers over 10,000 hours of research and development to create.
THE ANATOMY OF BEAUTY
Beauty may be in the eye of the beholder but what if it is sometimes invisible to the naked eye?
Such meticulous finishing is what places Vacheron Constantin firmly in the realm of the extraordinary and in this second experience area, visitors get to discover the phenomenal attention to detail that lives at the heart of the brand.
A keen eye will note the fine guilloche work on a dial or the gemset minute track, and recognise the contours of the maison's Maltese cross emblem on bracelet links, plus the small flame-blued screw serving as a seconds indicator on a tourbillon carriage and the mirror polishing on a minute repeater hammer. Then there is the artisans' deft touch when bevelling a plate or rounding off a bridge; and finally, an appreciation for a miniature enamel painting depicting a ship tossed on a stormy sea streaked with lightning. Indeed, this is the sphere in which Vacheron Constantin excels, and highlights to look out for here include the new Metiers d'Art Tribute to Great Civilisations, a collection of four limited edition pieces flaunting stunning artistry.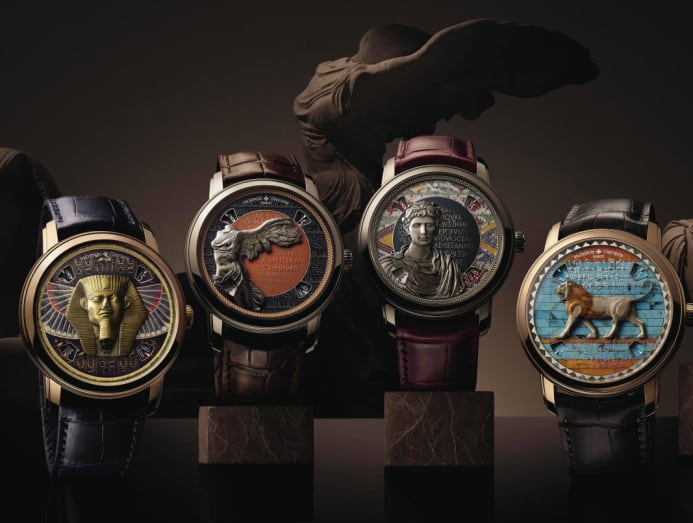 Birthed from a collaboration with the curators and historians at Paris's Louvre Museum in 2019, the series of striking miniature masterpieces are based on the museum's ancient collections, each depicting powerful civilisations of the monumental ages throughout history: The Persian Empire of Darius the Great; the golden age of Ancient Egypt; the Hellenistic period of Ancient Greece, and the rise to power of Augustus, the first Roman emperor, in rare enamels, carved gold applique, stone micro-mosaic and other artisanal crafts. Exceptional is the word.
SCIENCE AND COMPLICATIONS
A keen sense of artistry meets a taste for innovation is how Vacheron Constantin keeps masterfully ticking into the 21st century. Here, visitors have a chance to get up close and personal with five horological complications including the tourbillon, split-seconds chronograph, retrograde, perpetual calendar and minute-repeater.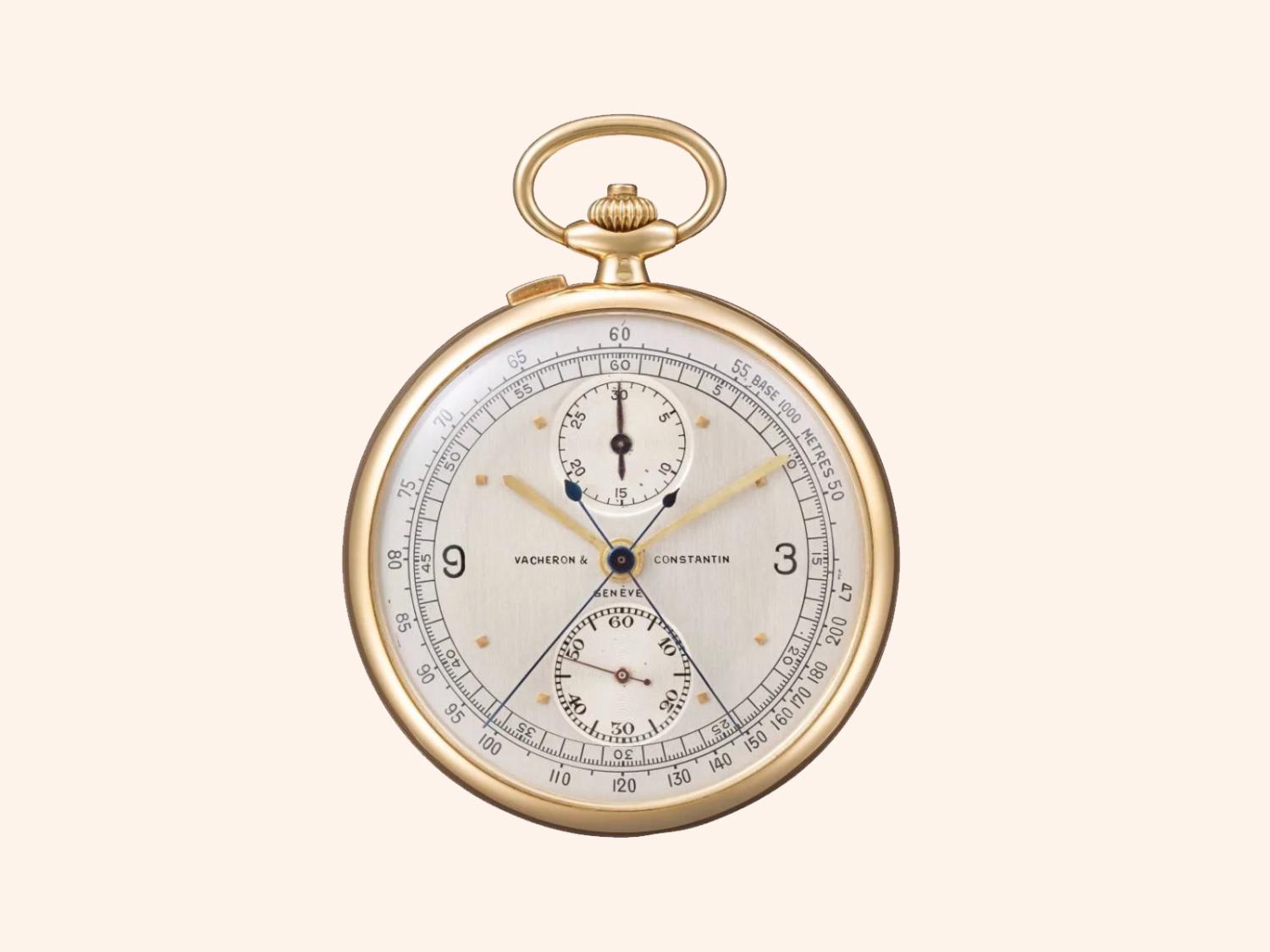 Delve further into the manufacture's technical repertoire and home in on the 18K yellow gold pocket watch housing a split-seconds chronograph, a remarkable piece from 1939.
The first split-seconds chronograph was invented in 1872 to measure events that start at the same time but do not last the same period, such as sporting events or intermediate times. This complication was especially popular among horse race aficionados and this piece in particular displays a silvered dial with an external tachymeter scale allowing for speed calculations in kilometres or miles, and can be used at sea or on land.
Then, there's a Patrimony in 18K pink gold, the epitome of watchmaking elegance, containing a minute repeater in an ultra-thin case just 8.10mm thick. This 2013 piece houses a manually-wound movement powering gongs that chime the time at regular intervals.
These, and many more such mechanical marvels to unravel the beauty of a timepiece's anatomy with Vacheron Constantin is now open to public till Nov 2.
The Anatomy of Beauty is at ArtScience Museum, Level 4. From now till Nov 2. 
Book your tickets here.