From Tiffany Blue to Hermes Orange: The stories behind fashion's iconic colours
Pantone 1837. Pantone 186C. Pantone 1448. These labels may seem unfamiliar, but you'll be surprised to find out you're actually more acquainted with the colours these numbers represent than you realise – in fact, just refer to your wardrobe.
Over the decades, many of the world's greatest luxury brands have each embraced a particular shade as a signature colour code. This hue is not only recurrently expressed through their products, but more importantly, all through their communication.
Just think of Tiffany & Co's signature hue, so identifiable that it is simply referred to as Tiffany Blue, and which is extensively used in all its packaging.
The American-born brand, which was acquired by LVMH for US$15.8 billion (S$21.3 billion) in January this year, isn't alone in claiming ownership of a single colour. The blood red soles on Christian Louboutin's high heels and Hermes's warm citrus orange boxes are both also easily recognisable and similarly trademarked.
While prints, patterns and designs are great ways to establish a fashion house's personality, colours in fact are most effective in helping the brand be immediately identifiable. There is no question that colour is a signifier that commands our attention and enables us to form powerful associations.
Often stemming from or inspired by a brand's historical heritage, this distinctive shade is continuously manipulated and reinterpreted so as to remain current. Beloved fashion houses such as Burberry and Fendi have, over the decades, and through clever creative direction, been able to successfully inculcate in us the singularity of their colours.
We take a look at five of fashion's most ubiquitous colours.
BURBERRY BEIGE
Thomas Burberry created his coat-making company in 1856 when he was just 21 years of age. He went on to invent gabardine, a waterproof fabric essential for English weather that revolutionised wet weather apparel.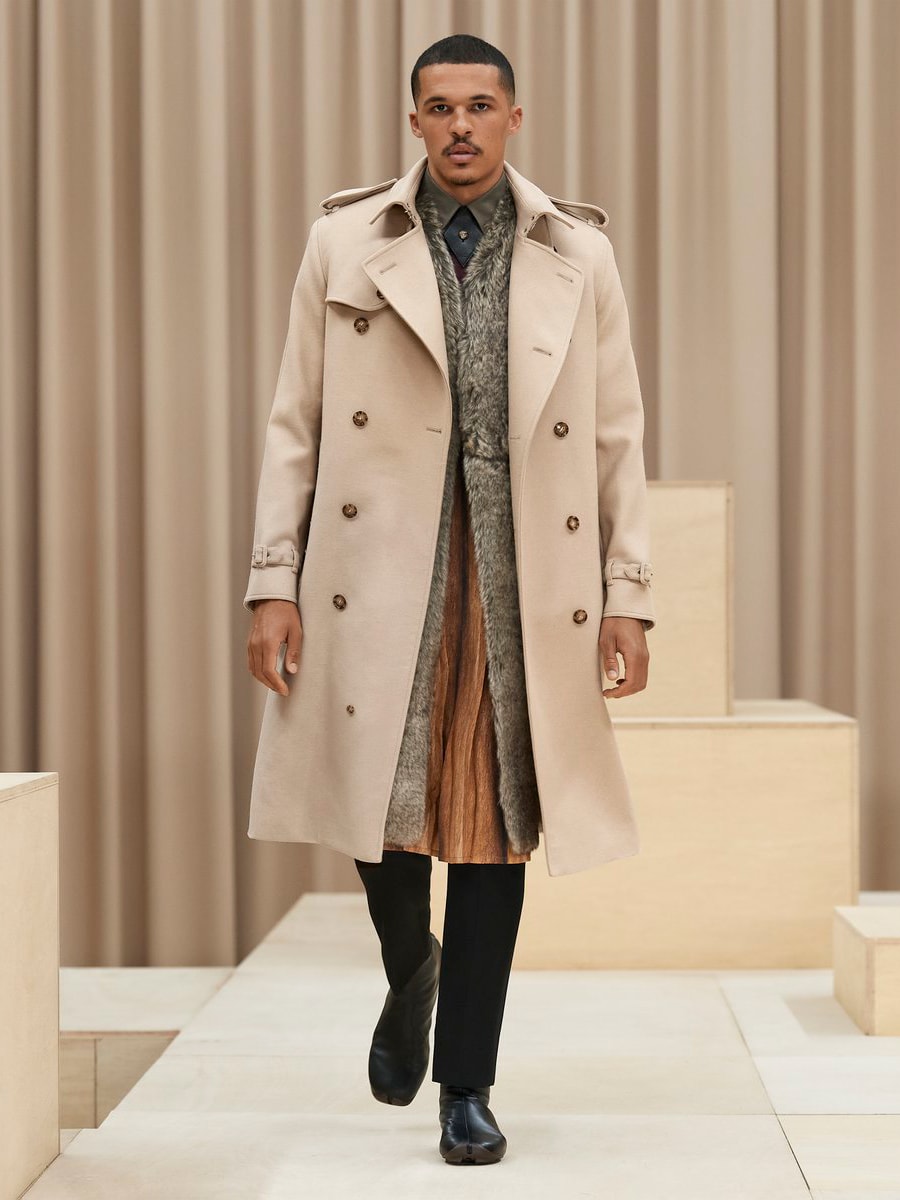 In 1912, the famous Burberry trench coat was patented. Initially a military garment, it featured the famous khaki beige and all the details that were useful within that particular context, such as a storm flap buttoned at the chest and epaulettes for displaying officers' ranks.
The beige colour (sometimes also referred to as tan) has since attained a classic and timeless stature, and also has become an unmistakable brand signature. Neutral, calm and relaxing, the colour beige is also versatile, and has managed to remain a mainstay in the brand's collections until today.
FENDI YELLOW
The sunny shade of yellow has been inextricably linked with the Rome-based fashion house since 1933, with the association no doubt to do with the fiery Italian sun.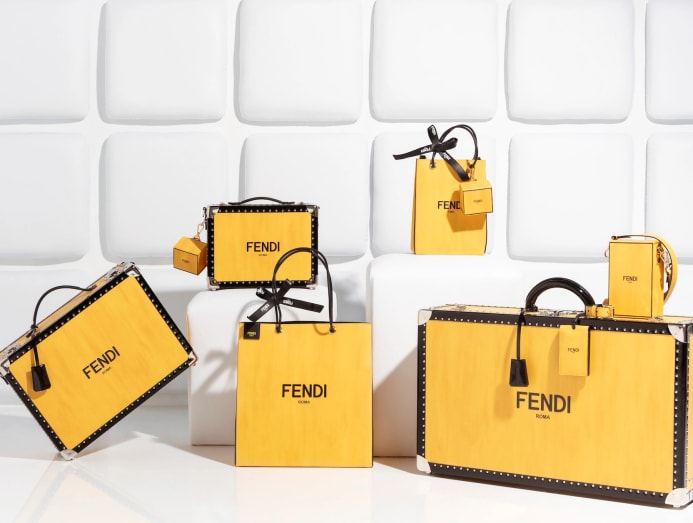 At the time, Fendi launched the Pergamena, a natural papyrus-coloured leather, that marks the origin of the Fendi signature yellow hue. It quickly became widely used for Fendi's leather goods, and the colour – which has typically represented honour, loyalty, and joy – has since popped up across all the brand's design codes from "it" bags to fragrances, such as the straw-hued Furiosa.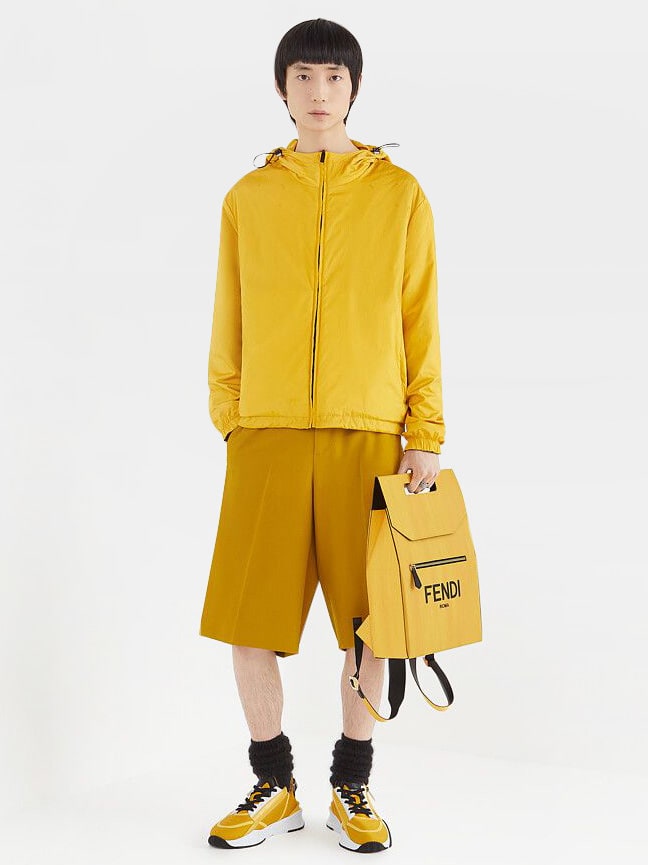 The current Fall Winter 2021 ready-to-wear collection sees the iteration of Fendi Yellow in the form of contemporary-styled leather goods, such as the boldly embossed Fendi Pack Backpack. Recently, the fashion house launched Fendi Caffe by Anniversaire in Omotesando in Tokyo, which is stylishly decorated in signature Fendi Yellow and which is fast becoming one of the most iconic cafes in the city.
HERMES ORANGE
You have probably heard stories of people buying keychains at Hermes just to get their hands on the iconic orange-coloured boxes. But the packaging didn't always come in this shade.
In the early twentieth century, the house originally presented its goods in cream-hued paper with gold edges. However, due to a lack of resources as a result of the Second World War, it had to switch to orange for its paper and packaging.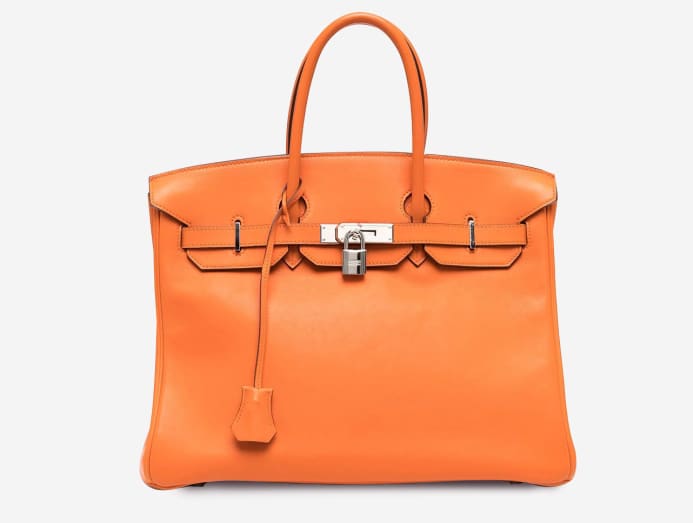 The warm citrus tone, which conveys dynamism, adventure and joy, was subsequently adopted across the brand and was made official in the 1960s. Even when orange fell out of fashion in the 90s, Hermes decided to anchor itself in timelessness and kept with tradition, preserving the use of the colour for their label.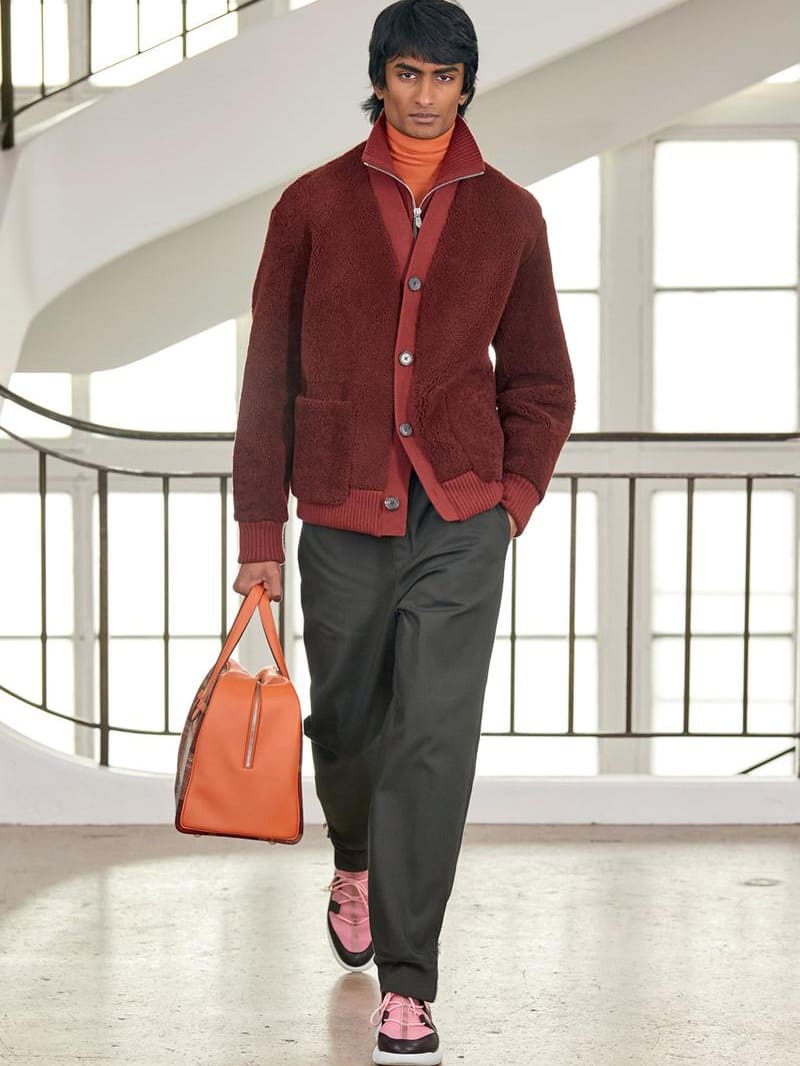 Known simply as Hermes Orange, it has become a symbol of luxury and ultimate refinement, and has been synonymous with the house, which is famous for its leather Birkin bags, for nearly a century.
LOUBOUTIN RED
Shoe designer Christian Louboutin's connection to his famous red-soled shoe began with an alteration on a heel prototype in 1992 because the factory's version looked heavier than his sketches.
By applying his assistants' red nail varnish to the sole, he transformed the heel and serendipitously found his perfect signature. The designer reportedly once quipped that he found the red colour to be noticeable and powerful. And indeed, the colour red is widely regarded to represent love, passion and desire.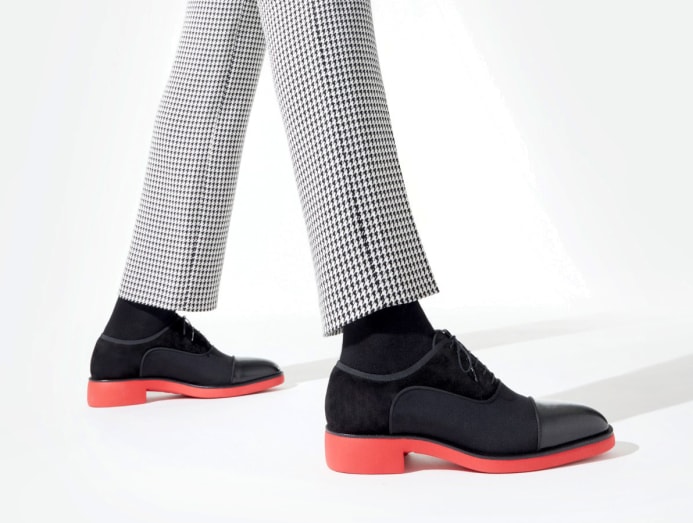 This unmissable pop of colour on the soles of his shoes has since rendered them as pieces of art. In fact, so distinct is the aesthetic that Louboutins have become a part of our popular lexicon, thanks to celebrity endorsements. Just about everyone from Jennifer Lopez to Kanye West and Cardi B have given the luxury shoe label a shout-out in their songs.
TIFFANY BLUE
The little blue box has been the stuff of dreams ever since Audrey Hepburn starred in Breakfast At Tiffany's.
The famous Tiffany Blue of Pantone 1837 references the year the first boutique opened in New York City, and in fact it does not appear on any colour swathe as it remains the exclusive property of the brand since it was chosen by its founder, Charles Lewis Tiffany.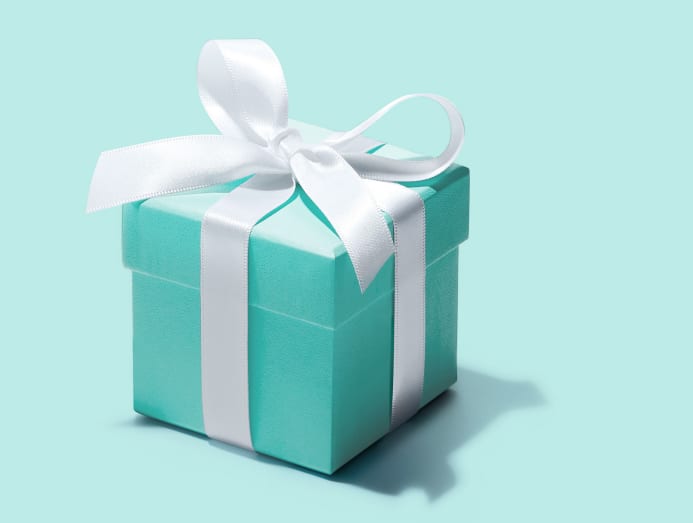 While its exact origin is unclear, it was either inspired by the shade of American robin eggs or the late 19th century craze for turquoise. The colour blue typically conveys trust, loyalty, and sincerity, so it's no surprise that the brand has chosen to align itself with these values.
In a sign that it is evolving with the times, Tiffany & Co recently tapped American artist Daniel Arsham to create limited-edition Blue Box sculptures. Featuring hand-finished patina, the artwork represents Arsham's reimagining of the luxury brand's iconic Blue Box as a relic discovered in the distant future.