Heads up: These are the clothes that you will be wearing in 2020 and beyond
From joyful maximalism to a cool Parisian insouciance, our top picks from the Spring/Summer 2020 collections will start you on the right foot in the new decade.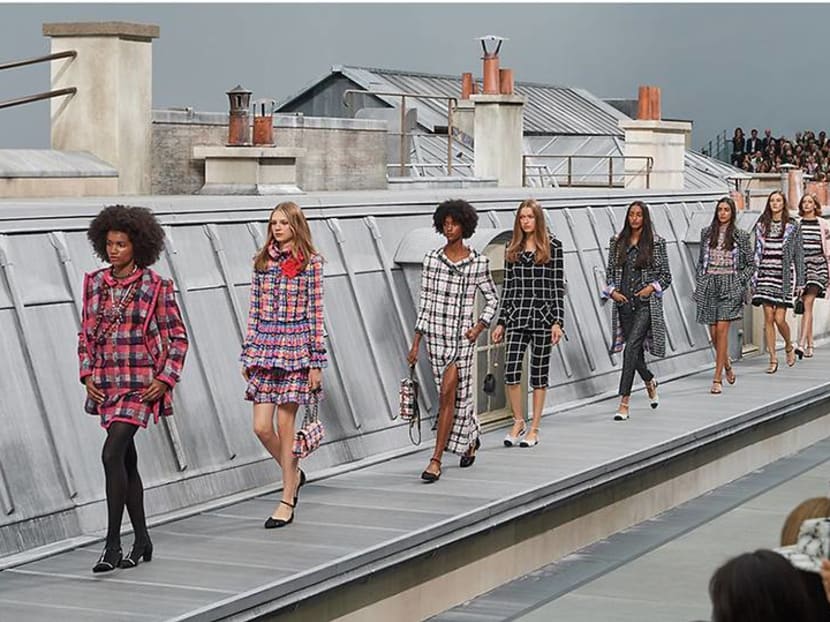 What will you wear as we approach another decade of the 21st century? If the recently concluded Spring/Summer 2020 fashion month was any indication, designers made a strong case for clothes that'll bring back the joy of dressing up.
But these inspiring choices won't just fire up your mornings with vim and vigour, they're worthy closet companions that'll see you through another 10 years – and beyond. Here, our top 10 picks of the season.
CHANEL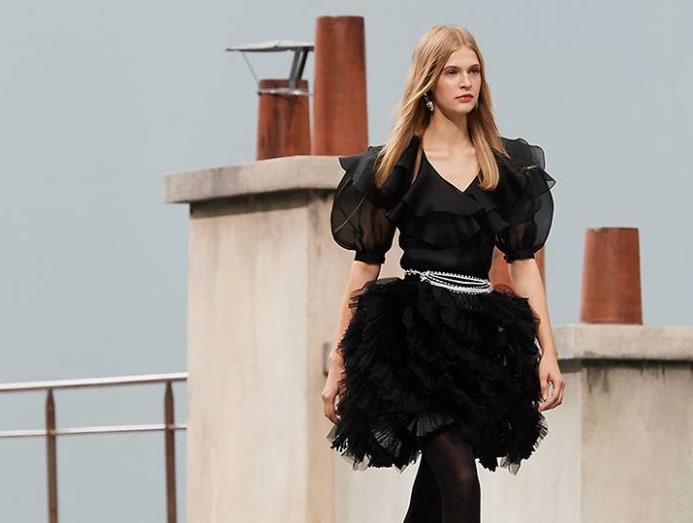 Virginie Viard has had time to ease herself into the driver's seat at Chanel. There was a cruise collection which she presented in May, followed by an haute couture showing two months later. Both collections have shown her firm grasp of the House codes.
Spring/Summer 2020 marked her ready-to-wear debut for the Parisian maison, and she's proven that all those years working alongside Karl Lagerfeld has made her the best person to steer Chanel forward.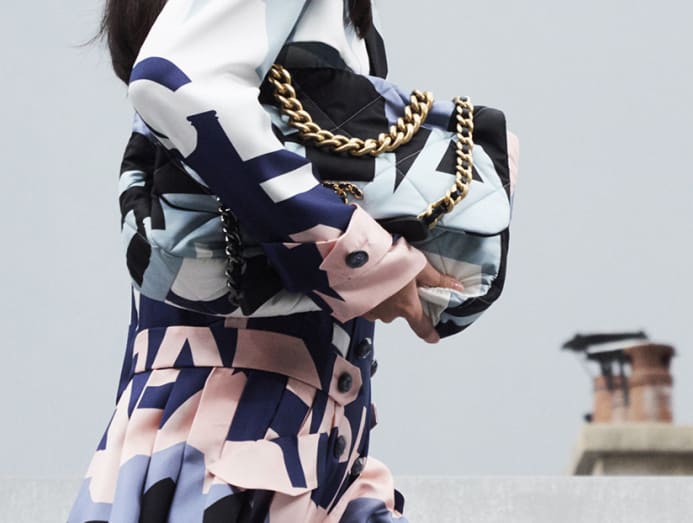 In the tradition of Chanel shows, Viard had her team install a set modelled after the rooftops of Parisian houses, on which her troop of models slinked across like curious felines exploring the hidden corners of Paris.
The clothes had the same playful air to them: Tweed took the form of girlish playsuits, while shorts anchored the collection with youthful zest. Ruffled dresses and gowns in black and white combinations gave Viard's newest outing a hint of extravagance.
DRIES VAN NOTEN X CHRISTIAN LACROIX
Belgian designer Dries Van Noten began conceptualising his latest collection with exuberance and extravagance in his mind.
"I was constantly drawn to the Eighties and Nineties... to couture, to beauty, to audacity, to joy," recalled Van Noten in a post-show interview with AnOther magazine's Susannah Frankel.
It soon dawn on him that his mood board was filled with the works of Christian Lacroix, so Van Noten rang the couturier up to enquire about a possible partnership: "I was so happy when he immediately said yes."
What transpired after is the stuff of legend; the coming together of two brilliant minds that will surely be talked about in the years to come. How's that for the power of fashion?
GIVENCHY
Ever since Clare Waight Keller took over the reins at Givenchy, she's brought with her a restrained sophistication to the brand – qualities that were on full display in her Spring/Summer 2020 collection.
A belted jumpsuit in creamy beige, a sultry bra top-and-skirt combination, plus a voluminous dress dipped in the shade of rich chocolate were some of her key proposals for the new season.
Ditto denim: A perennial wardrobe favourite with humble beginnings, the workwear fabric went ultra luxe as part of Waight Keller's masterful fusion of 90s New York minimalism with old-world Parisian charm.
JIL SANDER
A brand synonymous with cutting-edge minimalism, Jil Sander has, up until recent seasons, struggled to find its footing since the departure of Raf Simons (the short-lived comeback of its eponymous founder in 2012 certainly didn't help its cause either).
Not anymore. Now in the creative hands of husband-wife duo Luke and Lucie Meier, the brand is undergoing a period of rejuvenation and the results have been stellar.
For the new season, the Meiers engineered all sorts of beautiful garments (streamlined coats and flowy dresses were standouts), then put a crafty and homespun spin to the sublime clothes by adding raffia as finishing touches.
LOUIS VUITTON
Nicolas Ghesquiere is a lauded designer who keeps an eye on the past to craft wardrobes for the future. It came as no surprise then, that history once more provided the impetus for Ghesquiere's latest Louis Vuitton collection.
The designer zeroed in on the Belle Epoque, a period marked by economic growth and the flourish of the arts. "We wanted to explore notions about what's outdated and old-fashioned, and nostalgia for a time we can only dream about, and how to make it all relevant for today," Ghesquiere said in a statement.
What followed was a collection filled with dandy overtures: Wide-lapel suits worn over shirts with even wider collars, exaggerated shoulders on blouses with bell sleeves, and an assortment of colourful sweaters decorated with reimagined boutonnieres.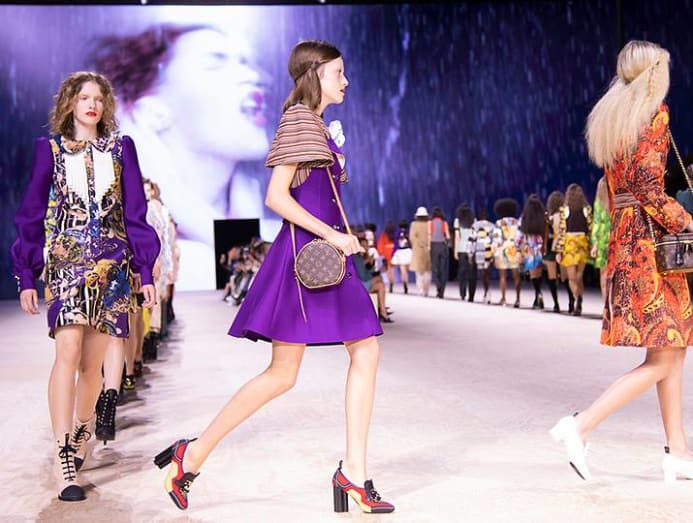 The anniversary of the September 11 attacks often lend a sombre tone to the proceedings at New York Fashion Week. American designers have been known to include tributes in their collections; every little gesture a stoic reminder of a world that once was and could've been.
It was the case for Marc Jacobs, whose Spring/Summer 2020 show notes also listed the fact that he'd held a star-studded runway show the night before the attacks. Eighteen years on, in the wake of another political and environmental turmoil, Jacobs is determined to lift spirits with his collection.
"This show, like that show [Spring/Summer 2001] is a celebration of life, joy, equality, individuality, optimism, happiness, indulgence, dreams and a future unwritten as we continue to learn from our past and the history of fashion," he explained.
Jacobs leafed through the oeuvres from the likes of the late Karl Lagerfeld, Doris Day, and Anita Pallenberg to concoct a collection filled with every hue from the rainbow (and then some), arresting prints and patterns, and irrepressible charm. Bravo.
MUGLER
Body, body, body. In a season where lingerie has emerged as an unexpected trend, Casey Cadwallader's creations at Mugler were frontrunners.
Of course, this being a House famous for its sculptural tailoring, Cadwallader's versions skirted around the usual tropes of intimate wear. Cadwallader added aerodynamic jackets, sleek bodysuits and sexy draped dresses to the mix – modelled of course, on a diverse cast of personalities.
PRADA
Simplicity was the order of the day at Prada Spring/Summer 2020, a collection which saw Miuccia Prada dial back to celebrate the "power of women over clothing, and style over fashion."
Stripped away of the extra layers and excessive embellishments that have become signature Prada stylistic touches, the clothes (think tailored jackets instilled with 70s elan and delicate dresses in muted tones) spoke volumes in their quiet elegance.
RICHARD QUINN
Like the gorgeous blooms on his creations, Richard Quinn's burgeoning career has blossomed with equal promise. Ever since he nabbed top honours at the inaugural Queen Elizabeth II Award for British Design last year, Quinn has quickly established himself as London's favourite maximalist.
Spring/Summer 2020 saw Quinn tread familiar ground – except he's supersized the puffy sleeves, juxtaposed the romantic florals with wild leopard print, and dialled up the theatrics with dramatic shapes and volumes on his gowns.
VALENTINO
Of late, Pierpaolo Piccioli's works for Valentino have elicited tears, rapturous applause and standing ovations for their sheer beauty. Naturally, the bar is set higher and higher with each season, but Piccioli has managed to stay on top of the game each time.
It was business as usual for the Italian maestro this season, who continued his application of haute couture techniques in the ready-to-wear realm.
The proceedings began with a passage of immaculate white dresses (Piccoli referred to them as a study on "shape and volume" in post-show interviews), and those segued into exquisite confections bedecked with dazzling floral prints. The collection's high points came by way of acid neon hues, which gave ethereal gowns an urban and cosmopolitan contrast.