Stay ahead of the curve with five of the hottest fashion trends for next year
From drapery that recall the mastery of haute couture to shorts that evoke the sensuality of summer, this is your cheatsheet to the season.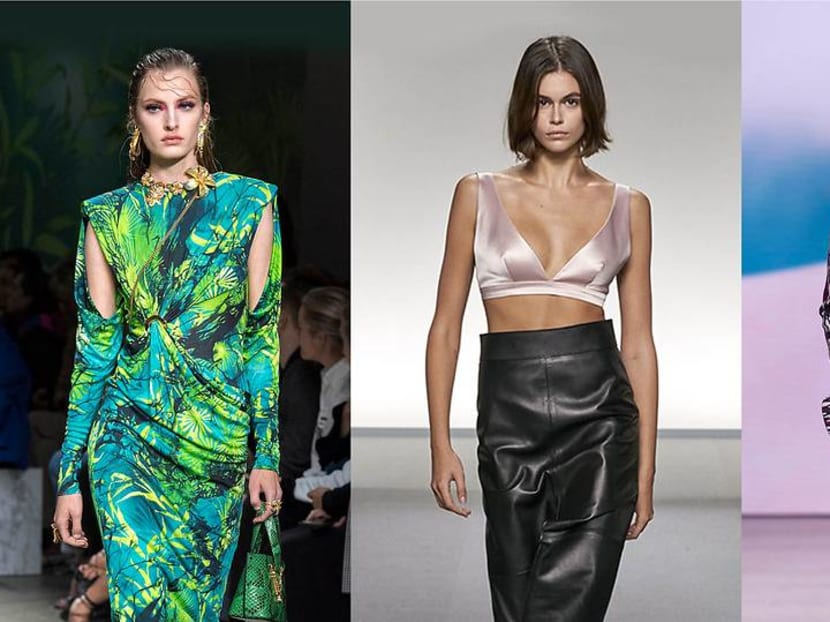 In this day and age when individuality is a virtue celebrated on the catwalks, why do fashion trends still matter? After all, the idea of subscribing to, or dressing up according to what's dictated on the runways may seem a little outdated. But trends today have evolved beyond what's "in" or "out". If anything, they represent fashion's continual refinement of concepts, messages and opinions that matter. There's still plenty to learn. Here are five agenda-setting trends to know for 2020.
BRIEF ENCOUNTER
How do you make something as ubiquitous as a pair of shorts the talk of the season? By revving up its sex appeal even more – but of course! In-between preppy pleated shorts and bermudas paired with suit jackets, designers rolled out a desirable assortment of short shorts that showed plenty of toned gams. Try not to skip leg days at the gym henceforth.
FANTASTIC DUO
There will be no shortage of pin-sharp suits to choose from come Spring/Summer 2020, but the ones that should go straight to the top of your wish list? Wildly colourful and richly patterned combinations that'll put a smile on everybody's faces. Whether Louis Vuitton's Belle Epoque interpretations or Marc Jacobs' dandy variations, these sprightly suits exude a joie de vivre spirit more than communicate a sense of power – a quality long associated with the masculine two-piece staple.
INTO THE FOLD
The line separating the realms of haute couture and ready-to-wear has blurred at times, what with the high levels of skill and craftsmanship employed to create some of the most decadent pieces seen on the ready-to-wear runways. At the Spring/Summer 2020 shows, it wasn't the artful silhouettes or intricate embellishments that took our breaths away – instead, we couldn't get enough of the masterful drapes on equally divine dresses. A feast for the eyes, these delicate and couture-worthy layers were spotted at Versace, Mugler and Balmain.
SPOT CHECK
Like romantic florals and bold stripes, the polka dot motif is one that never really goes out of style. That said, designers never fail to cast it new light each time it is revived for the runways. At Moschino, for example, Jeremy Scott referenced Picasso and gave the spots an artistic makeover. Meanwhile, Celine's Hedi Slimane looked back to the sexually-charged nights of the 70s to reimagine the allure of polka dots for this millennium's league of club kids.
URBAN LEGEND
Has the athleisure movement run its course? Judging from the (non)action on the runways, perhaps so. However, that hasn't stopped designers from exploring how to seamlessly meld utility and functionality into a woman's wardrobe. For the upcoming season, they've perfected the balance and proposed a range of garments infused with minimalist leanings. Knitted one-shoulder dresses, form-fitting sweaters, and bralettes paired with leather skirts will be the new uniform for the contemporary city dweller.