It's all in the jeans: From faded to flares, how denim is dominating fashion
As we enter a new fashion decade, what do designers have to say about how we will be wearing denim in the 2020s? Is that image of Britney Spears and Justin Timberlake in matching, head-to-toe denim ensembles circa 2001 ripe for revival?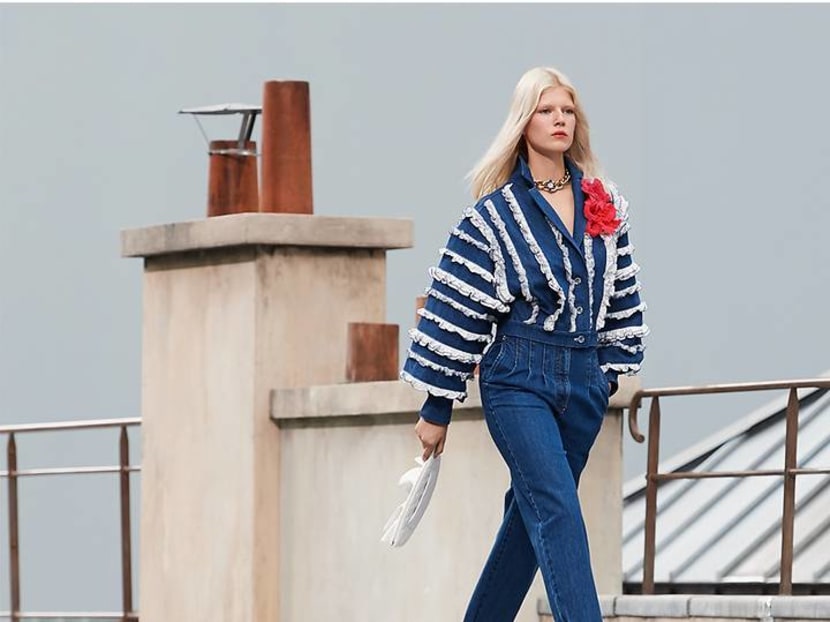 When Givenchy's invitation to its Spring/Summer 2020 show arrived in hotel rooms across Paris, there was an element of surprise. Instead of the typical sleek, gold-embossed missive, there was a square of acid-washed denim with fringing. It seemed a little . . . casual.
Fast-forward to the Givenchy show, and designer Clare Waight Keller made denim a mainstay. There were loose, low-slung jeans with bleached-out patches or rips and holes at the knee; skirts with the back pockets at the front, and a coat dress with one side in a pale wash and the other a mid blue. Did this last piece tip too far towards the infamous 2001 image of Britney Spears and Justin Timberlake in matching, head-to-toe denim ensembles? Perhaps that look is ripe for fashion rehab.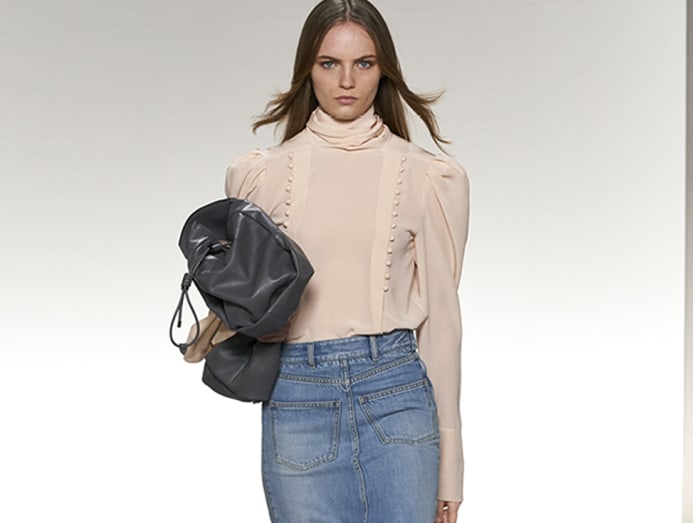 Waight Keller, who was wearing ripped jeans with a smart blue silk blouse before the show, explained that the material was all taken from 1990s jeans that were deconstructed and repurposed. "Even as a luxury fashion house we can take steps to be more sustainable," she said, "and actually you can still wear something from the 1990s; you just have to reinterpret it." Unless you are a disciple of Marie Kondo-style wardrobe clear-outs, you probably have similar looks in your life already.
Givenchy was by no means the only label to offer high-end jeans. While there were a multitude of trends to come out of Paris, from puffed sleeves to shorts suits, denim stood out as the most likely theme to slot straight into wardrobes. Skinny jeans reigned supreme for almost two decades before losing their cachet several years ago, but no one style is yet to take their place. As we enter a new fashion decade, what did other designers have to say about how we will be doing denim in the 2020s?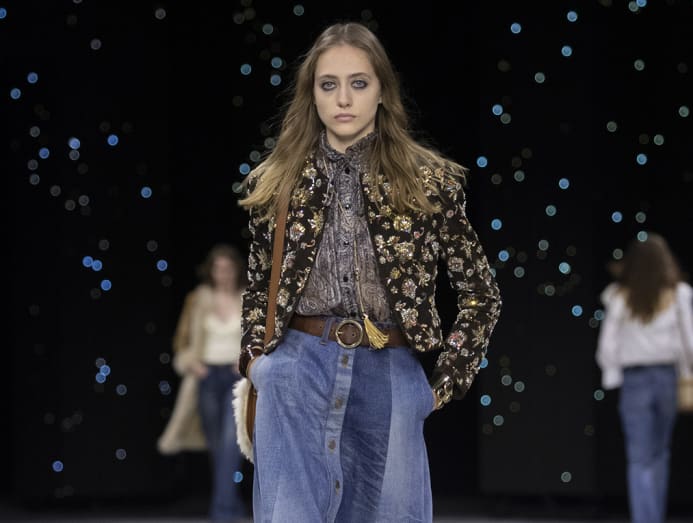 At Balenciaga, Demna Gvasalia walked the high wire between ideas of good and bad taste with a normcore, boot-cut dad jean, which will require expert styling to look edgy. He also showed silky tops and trousers printed with trompe l'oeil denim jacket and jeans, which was witty, but again, not necessarily go-to weekend wear.
Stella McCartney suggested stonewashed jeans with obvious seams, as well as a split-front skirt. At Chanel, Virginie Viard offered high-waisted blue jeans with a pleated front and Isabel Marant showed all-American farmworker dungarees. At Saint Laurent, Anthony Vaccarello even proposed that denim could be eveningwear, pairing knee-length cut-offs with a velvet jacket.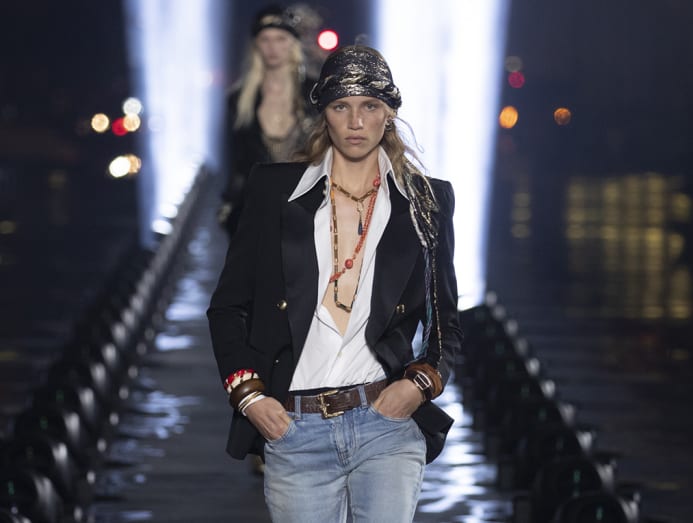 At Celine, super long, faded mid-blue 1970s style flares, paired with a white blouse, navy blazer or paisley jacket, appeared on more than 30 per cent of looks (yes, I've done the math). Hedi Slimane is well known for setting the denim agenda – he was instrumental in popularising skinnies – so if he decrees that faded flares are de rigueur we are going to be seeing more of them.
Or maybe we should all be seeking some self-determination with our denim. Lydia King, fashion and buying director at Harrods, said, "Denim has been devoid of a specific trend for some time, which means anything goes – reworked or clean, slim or wide." She added, "the mood is downplayed and confident – it's for the wearer to decide how it should be worn next season."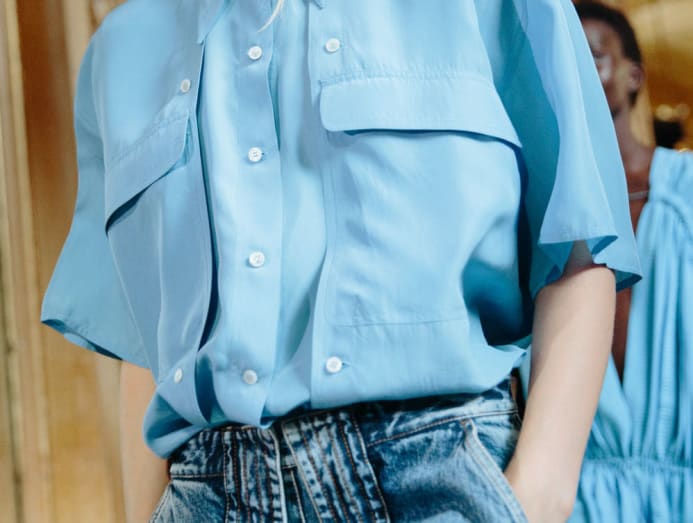 By Carola Long © 2019 The Financial Times