A lower-priced Ferrari? The Ferrari Roma makes its debut in Singapore
Ferrari's new grand tourer is priced from S$888,000 (exclusive of COE), making it the second most 'affordable' Prancing Horse after the Portofino.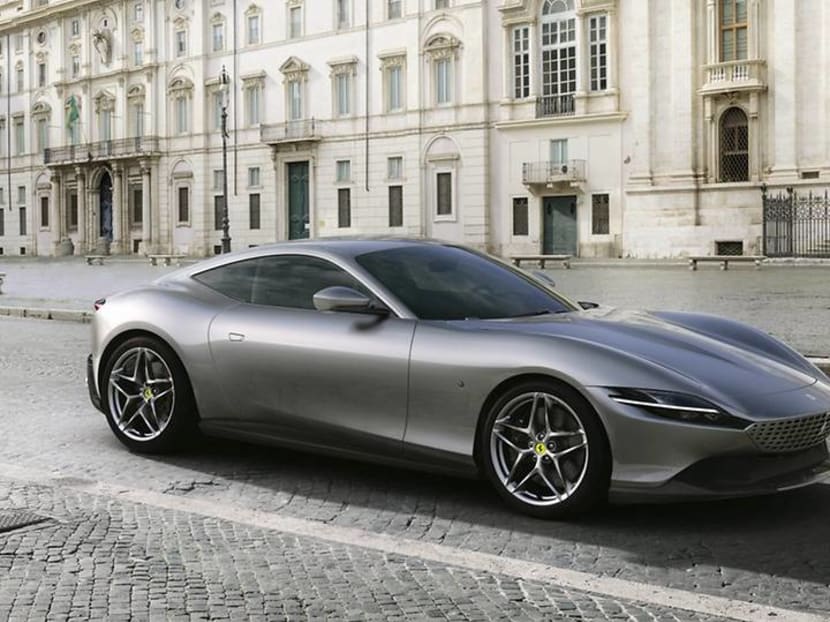 Say hello to Ferrari's new Roma, or as Maranello would put it, your ticket to experiencing "la nuova dolce vita", or loosely translated, the new good life. It's an altogether softer approach from the stable of the Prancing Horse, and while admittedly, it also does offer up roughly the same thing in the form of the Portofino, and indeed, its predecessor, the California, the Roma has some serious sporting pretensions.
In essence, a sort of halfway house between its manic mid-engined sports cars and the cruising abilities of the convertible Portofino.
Still, its 3.9-litre V8 has 620hp and 760Nm, which makes it good for a century sprint time of 3.4 seconds and top speed of over 320km/h. And it incorporates the same Ferrari Dynamic Enhancer electronics suite that also underpins Ferrari's more hardcore offerings, including Side Slip Control, Ferrari's term for an assisted drift mode.
But the bigger news in the Roma surely is its interior, which has one of the highest levels of digitalisation yet seen on a Ferrari, a concept that first appeared on the SF90 Stradale hypercar. Apart from the "manettino" driving mode knob, virtually everything else is a touch-sensitive surface or electronic switch.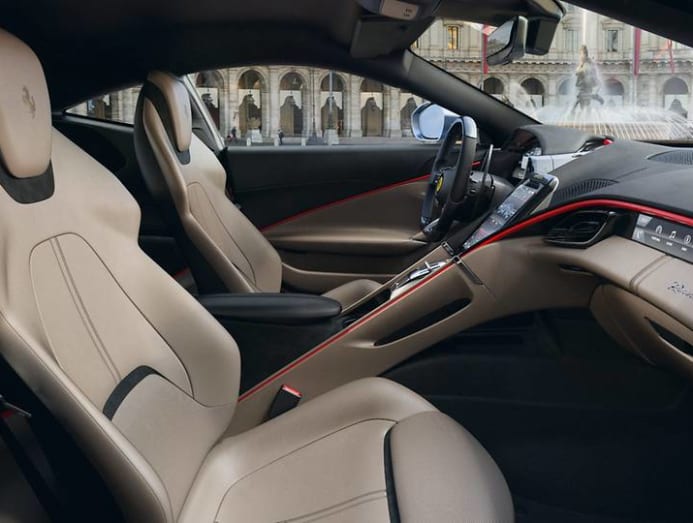 There's also a trio of screens in the Roma's cockpit, with a 16-inch one forming the instrument cluster, a centrally-positioned 8.4-inch display for the infotainment system and a tertiary 8.8-inch screen located on the passenger-side dashboard that also allows them to control the stereo and air-conditioning.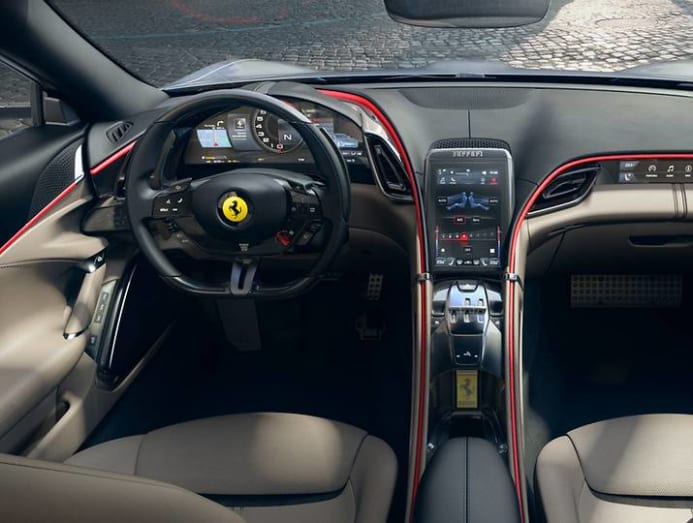 The biggest news with the Roma, however, is that it, alongside the Portofino, will form the entry point to the stable of the Prancing Horse. That said, at S$888,000 and S$855,000 respectively, exclusive of COE and options, the term 'entry-level' here is relative.
But also consider the next car up from the Roma is the F8 Tributo, a car that costs S$998,000, and sitting proudly at the top of the pile is the SF90 Stradale, a car that will hurt your bank account to the tune of S$1.8 million.
If that (relative) bargain price has got you all worked up, the Roma is now available to order through dealer Ital Auto, though you'll have to wait a bit to experience la nuova dolce vita, as first customer deliveries are only expected in the first quarter of next year.