Ferrari's latest limited-edition supercar costs S$2.3m… but you can't buy one
Even priced like a condo unit, all 999 units of the 812 Competizione coupe and 599 Competizione A convertibles have already sold out.
Ferrari's current V12 supercar, the 812 Superfast is, as its name implies, super fast. At the time of its unveiling in the early months of 2017, it was the most powerful road-going Ferrari ever, with its 800hp output.
That is, until it was eclipsed in 2019 by the SF90 Stradale, which packs in a whopping 1,000hp output, thanks to its hybrid powertrain.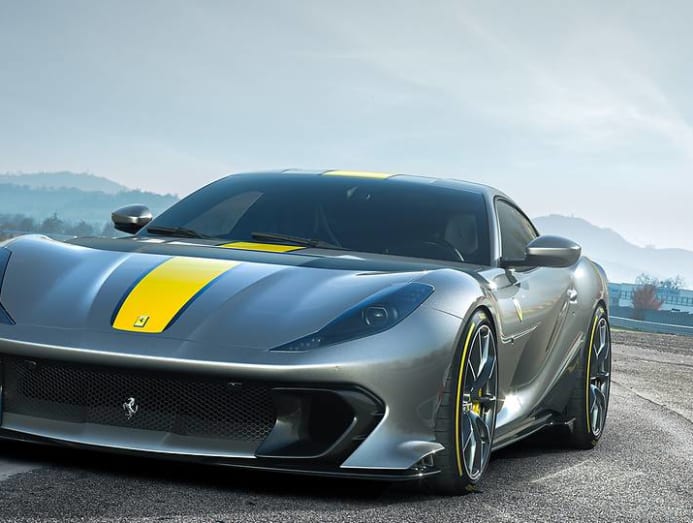 Compared to the SF90, the gains made by the latest iteration of the 812, dubbed the Competizione, is marginal. Its engine is nominally the same, with the 812 Competizione and its semi-convertible sibling, the 812 Competizione A (for Aperta, Italian for "open") sharing the same 6.5-litre V12 as the "plain vanilla" 812 Superfast.
Power is up from 800hp to 830hp, which represents a less than five per cent improvement. Of course, squeezing even more power out of the engine wasn't an easy task, necessitating the use of lighter, friction-reducing engine internals, a lighter-weight engine oil and a more aggressive cam actuation strategy derived from Ferrari's efforts in Formula One.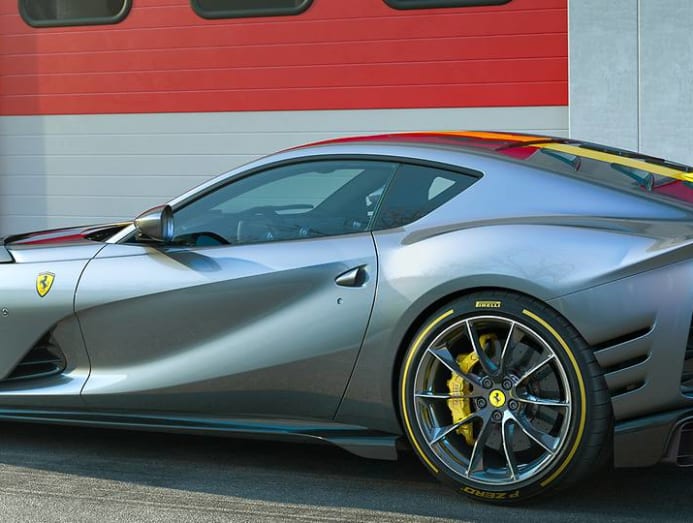 Thanks to these measures, the engine now revs to a stratospheric 9,500rpm, a frankly astounding number for a road-legal car, that is, one compliant with international emissions and noise regulations.
Naturally, the 812 Compeitizione and 812 Competizione A are also lighter than the car it's based on, though as with the power output, the gains are fairly small. The new limited-run supercars are just 38kg lighter than before owing to the use of (more) carbon fibre in its construction, though there's scope to reduce that slightly further if you specify the full carbon fibre wheels that save roughly 900g or so per corner.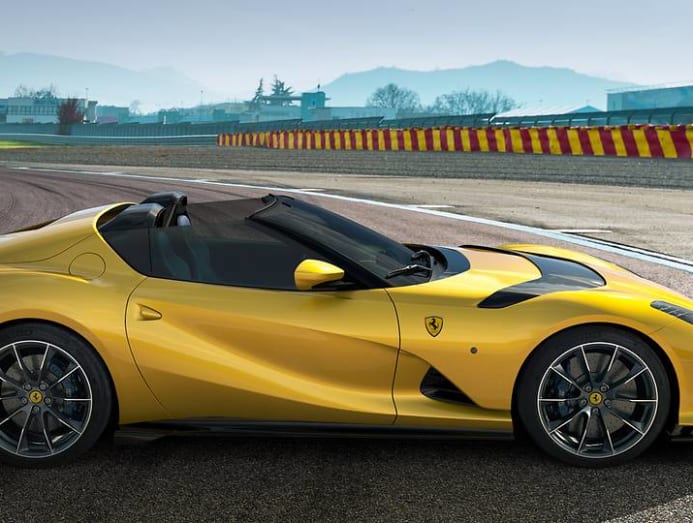 If you thought all that would make the new limited-production Ferrari twins lap the carmaker's Fiorano test track quicker, it does, to the tune of 1.5 seconds, at one minute 20 seconds. That's just a second off the aforementioned SF90 Stradale.
These are differences that perhaps most (barring a professional racing driver) won't be able to discern, but what most people should be able to discern is the whopping premium Ferrari wants over the standard 812 Superfast: Almost 70 per cent more.
Over here, the 812 Superfast already costs S$1.42 million (exclusive of COE and optional extras), but if one were to extrapolate, the 812 Competizione should cost S$2.3 million. For the 812 Competizione A, that price tag rises to S$2.5 million, but such is life when considering an open-top, limited-edition Ferrari.
At any rate, even if you could write Ferrari out a cheque for what is the equivalent of a very decent condo unit in a very decent part of town, all 999 units of the 812 Competizione and the rarer 812 Competizione A, which is limited to a 599-unit production run, have been sold out.
According to a soundbite from Ferrari's chief marketing officer Enrico Galliera, response for the multi-million-dollar supercars have been phenomenal, and given the Singapore market's penchant for such cars, it's more than likely that at least a handful will make their way here.
No word yet on whether any right-hand-drive models will be available, but it's doubtful that that will be a stumbling block, with a notable example being Ferrari's limited-edition LaFerrari hypercar.
All 500 examples of the coupe were produced exclusively in left-hand-drive, which excludes it from ever being registered for road use in Singapore (unless on diplomatic plates), but Ferrari dealers ItalAuto still sold "a small number" of them.