Santa, baby: Christmas gift ideas for the truly special ones in your life
We've rounded up this festive season's most tasteful, most thoughtful stocking fillers to spark joy among your nearest and dearest.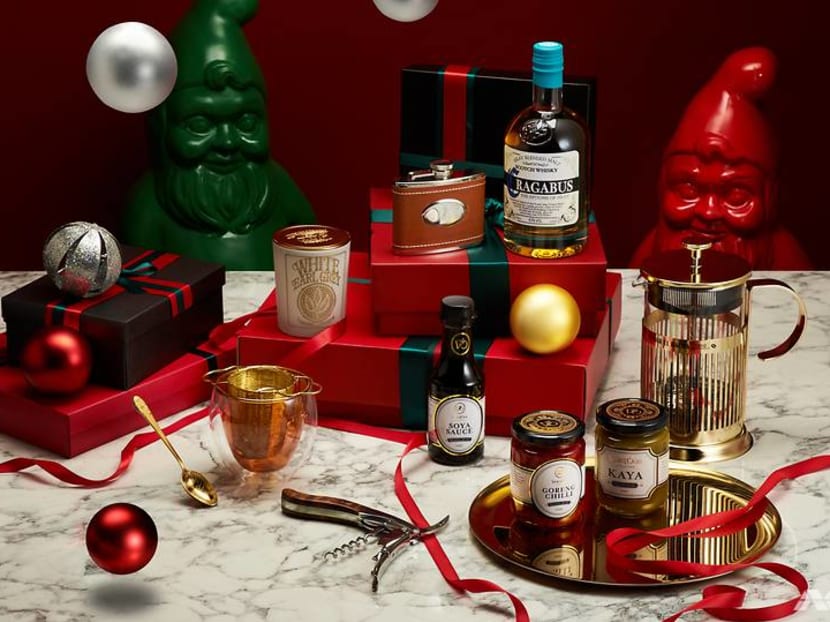 Try as hard as you might, but it can be difficult to avoid being pigeonholed. You might recognise someone who's the resident glamour girl, the finicky foodie, or the fitness fanatic. There's usually one in every workplace and social setting. You know the types. You know the tropes. After all, they are the ones nearest and dearest to you.
That being said, it makes it easier to narrow down the list when it comes to festive gift ideas. Here are eight classic personalities, and the trinkets we think will appeal to them.
THE BEAUTY QUEEN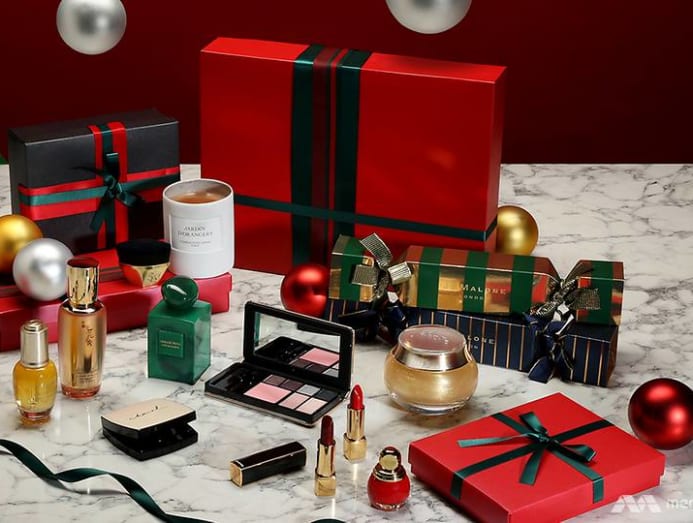 Image is everything, maintains our Beauty Queen. She talks the talk but walks the walk too: Always immaculately groomed and coiffed, with nary an eyelash out of place, her radiant skin and luscious locks are the envy of all around her.
Clockwise from top: Scented candle, by Dior Beauty. Christmas crackers, by Jo Malone. J'adore body cream, by Dior Beauty. Nail varnish, by Dior Beauty. Lipsticks, by Chanel. Colour palette, by Yves Saint Laurent. Limited edition sheer powder, by Chanel. Armani Prive Vert Malachite, by Giorgio Armani. Concentrated ginseng renewing serum, by Sulwhasoo. Divine youth oil, by L'Occitane. All items from ION Orchard.

THE BIJOUX COLLECTOR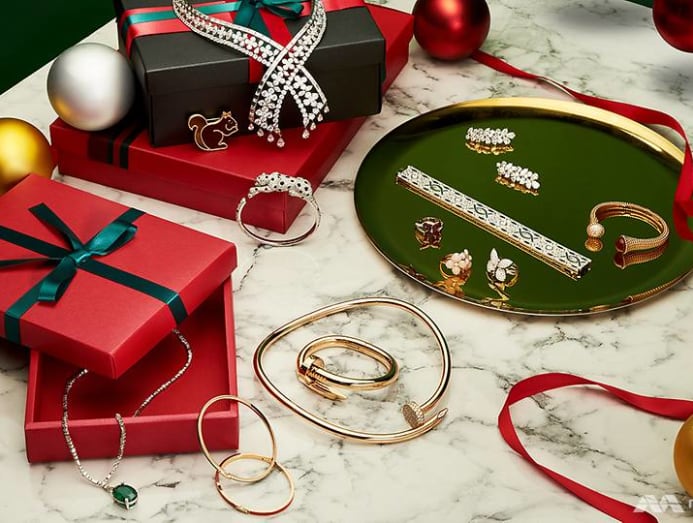 Blessed with magpie-like tendencies and a healthy bank balance, the jewellery collector is rarely seen in public without some form of adornment, be it a statement-making necklace or a stack of bracelets. To her credit, she always keeps her ensembles simple yet chic.
Clockwise from top: Ultimate Adornment Diamond Draperie Lariat; Winston Cluster Drop Ear Clips; both by Harry Winston. Bracelet in platinum with emeralds and diamonds, by Tiffany & Co. Perlee couleurs bracelet by Van Cleef & Arpels. Butterfly rings by Graff, Rings by Chaumet. Juste un Clou necklace and Bracelet both by Cartier. Bracelets by Chaumet. Necklace in platinum with an emerald and diamonds by Tiffany & Co. Panthere de Cartier bracelet by Cartier. Lucky Animals Squirrel clip by Van Cleef & Arpels. All items from ION Orchard.
This Yuletide season leading man Pierre Png and his wife Andrea De Cruz share their heartwarming new Christmas tradition.Through 16 years of marriage, Pierre Png and Andrea De Cruz have always believed Christmas is love. CNA Luxury decided to sprinkle a little Yuletide magic on top of that in a festive short film we call Finding Christmas. Happy holidays!
For the fashion maven, the world isn't just her oyster (served with a flute of bubbly, of course), it's also her catwalk. And though she may strut her stuff like everyone's watching, she isn't a blind follower of fashion, preferring updated classics over faddish finds.
Clockwise from left: Calfskin purse, by Saint Laurent. Calfskin bag, by Burberry. Leather coin purse, Saint Laurent. Plaid heeled pumps, by Giuseppe Zanotti. Silk scarf earrings, by Salvatore Ferragamo. Dazzling Rendez-Vous Moon in White Gold watch, by Jaeger-LeCoultre. Cashmere turtleneck, by Loro Piana. Sunglasses, by Gentle Monster. All items from ION Orchard.
THE CORPORATE WARRIOR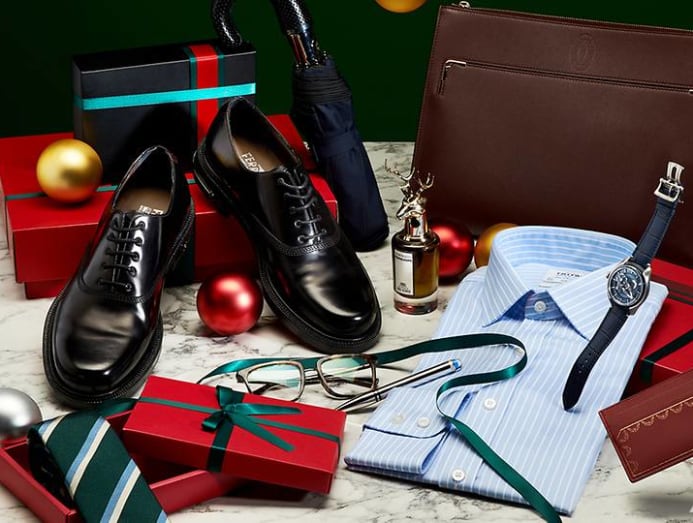 The corporate fella, the co-worker, the boss, the upstart – he who brings home the bacon. He needs to look sharp while he's at it; a few choice pieces is all it takes. Part-rakish, part-bookish, the gentleman exudes masculine charm in spades.
Clockwise from top: Umbrella by Massimo Dutti. Perfume by Penhaligon. Calfskin document bag by Cartier. Titanium watch by Ulysse Nardin from L'Atelier by The Hour Glass. Pin-striped shirt by T.M. Lewin. Calfskin card holder by Cartier. Acetate reading glasses by Dolce & Gabbana. Silk tie by T.M. Lewin. Leather shoes by Salvatore Ferragamo. All items from ION Orchard.
THE JETSETTERS
Jet-setter, go-getter, nothing better, purred Ne-Yo back in 2010. A decade on, those lyrics still ring true. These frequent fliers who spend half the year (or more) living out of their luggage have streamlined their travel necessities to all but the quality essentials.
Clockwise: Keepall bag, by Louis Vuitton. Leather travel tag by Bynd Artisan. Printed leather loafers by Salvatore Ferragamo. Camera, by Leica. Hand moisturisers and oral hygiene wash by Aesop. Bluetooth headphones by Bose from Epicentre. Gold pen by Montblanc from Aesthetic Bay. Journal by Bynd Artisan. Aviator sunglasses by Rayban. Two-tone cashmere scarf by Loro Piana. Sedna gold on rubber strap Seamaster Diver watch by Omega. All items from ION Orchard.
THE WRIST-TAKER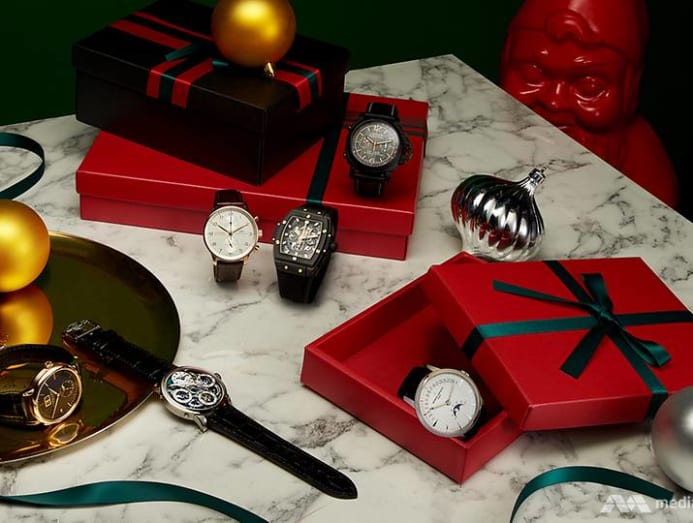 A serial horologist who picked up the watch-collecting bug from his forefathers. When not communing with like-minded enthusiasts at weekend get-togethers, he's on the hunt for the next piece to add to his burgeoning collection.
Clockwise from left: Saxonia Moon Phase by A. Lange & Sohne. Legacy Machine Perpetual Titanium by MB&F from L'Atelier by The Hour Glass. Portugieser Chronograph by IWC Schaffhausen. Spirit of Big Bang Special Edition SEA, by Hublot from L'Atelier by The Hour Glass. Luminor Luna Rossa Chrono Flyback by Panerai. Patrimony Moon Phase & Retrograde Date by Vacheron Constantin. All items from ION Orchard.
THE FOOD CRITICS
These self-style food critics are quick to point out flaws in every dining experience. Were they not gainfully employed (read: Well remunerated), they would happily sign up as Michelin Inspectors. These people are tough cookies to please, so only the best will do.
Clockwise from Left: Engraved teaspoon, tinted glass mug and basket infuser, all by T2 Tea. White Earl Grey scented candle, by TWG Tea Salon & Boutique. Peterson hip flask, by The Oaks Cellars. Ragabus Scotch whisky, by Vom Fass. Parisian Press, from Bacca Coffee. Nonya Kaya, Goreng chilli and Premium Soya sauce, all by Violet Oon. Legnoart Ghemme corkscrew, by The Oaks Cellars. All items from ION Orchard.
THE WORKOUT FANATICS
Rarely spotted in public without some form of sporty attire, these gym rats – for whom the body is a temple – spend their days toiling at fitness centres and sports complexes across the island. Especially those with Olympic-sized pools attached.
Clockwise from left: Sport shoes by Puma. Haversack and water flask, both by Lulu Lemon. Nylon cap by The North Face. Hoodie by Champion from JD. Slip-on sandals by Fila from JD. Hand and body wash by Penhaligon. Perfurm, Marrakech Intense EDT by Aesop. Watch, Monaco Gulf by TAG Heuer. All items from ION Orchard.
Photography: Aik Chen; Styling & Art direction: Jasper Loh. In partnership with ION Orchard. Stand a chance to win a S$100,000 ION Orchard Shopping Spree with your American Express Card from now till Dec 31, 2019.