Fancy owning a carbon-neutral, luxury chalet in the Swiss Alps? Here's how
The alpine village of Andermatt Swiss Alps is car-free and entirely powered by renewable energy. It comprises about 500 apartments, 28 chalets, an ice rink and even an 18-hole golf course, among other amenities.
Luxury and sustainability. Not too long ago, it seemed like never the twain shall meet. But with the recent advances in technology, the idea has gone from feasible to fashionable.
It is, to some degree, also why Andermatt Swiss Alps has been 15 years in the making.
The CHF1.5 billion (S$2.08 billion) development is touted as a carbon-neutral luxury village built 3,000 ft up in the Swiss Alps – and probably the largest real estate project in any mountain destination in the world.
"When we started the project, there was an element of skepticism from the local community," acknowledged Russel Collins, Member of Executive Management at Andermatt Swiss Alps AG.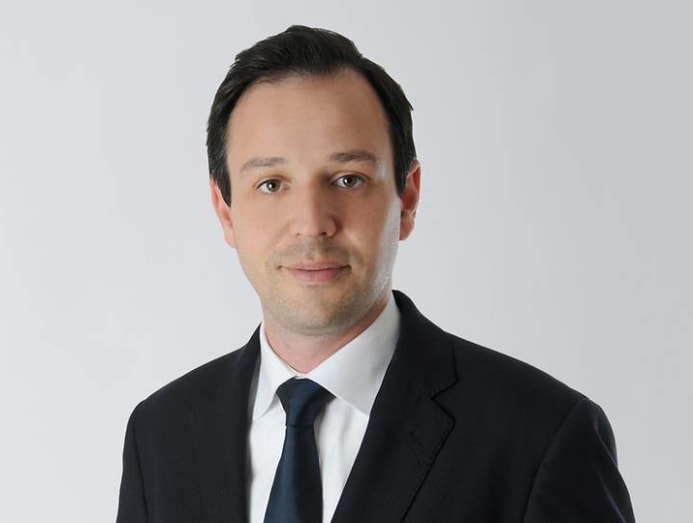 The cynicism dissipated as the village – located in the Uri canton, about a 90-minute drive from Zurich or two-and-a-half hours from Milan, Italy – started taking shape. 
Construction began in 2009 and the high altitude location proved to be a physical and logistical challenge, as thousands of tonnes of materials had to be brought up the mountain passes.
"Geographically, it's a challenging place to build a project like this," Collins noted. "We have adverse weather, which prohibits us from building in the winter. So, you've only got a few months a year where there's no snow and it's safe to do construction."
The group of 40 architects and designers also had to ensure the development reflected the distinctive culture and architectural character of the historical townscape of Andermatt – while handling the project with utmost sensitivity to the environment.
CAR-FREE AND CARBON-NEUTRAL
Today, the alpine village – entirely powered by renewable energy – comprises six 4- and 5-star hotels, 42 apartment blocks housing approximately 500 apartments, 28 chalets, a public indoor pool, an ice rink, and an 18-hole par 72 championship golf course with clubhouse. Last June, a high-class concert hall with 700 seats was opened by the Berliner Philharmoniker.
The hotels and apartment buildings are built to the Minergie standard, a recognised Swiss quality label for sustainable and ecologically-designed buildings with reduced energy requirements. Electricity and heat are generated by renewable sources, ensuring a CO2-neutral energy supply for all the properties.
The planning and construction of the golf course and the ski resort, meanwhile, involved environmental organisations, and, wherever possible, locally-sourced materials were used to further reduce the carbon footprint.
The Reuss River, which flows along the west of the development, was also re-naturalised in the course of the construction activities.
"All the apartments we've built are supported by natural airflow so we don't have any air conditioning in any of our properties. The Minergie system is a kind of natural ventilation system that uses the wind outside to regulate the temperature inside," Collins explained.
And to keep the crisp, alpine air as fresh as possible, the village has also been designated a car-free zone. A huge underground carpark provides direct access to all the apartments and hotels; there's no need for a car anyway, as the region is served by an efficient bus system. Plus, it takes only 20 minutes to get from one end of the village to the other on foot.
A LONG SKI SEASON
The holiday destination, which Collins estimates to be only just a quarter-way complete, has been opening in stages beginning with the ultra-luxe The Chedi Andermatt by Belgian star architect Jean-Michel Gathy in 2013.
It was named Hotel of the Year by French restaurant guide GaultMillau in 2017, and its signature restaurant – the imaginatively named The Japanese Restaurant – was awarded one Michelin-star the same year.
"The Chedi has become immensely popular and it's hard to find a room any time of the year," Collins said.
More recently, the developers unveiled the 4-star Radisson Blu Hotel Reussen, the second of six planned hotels, where Swiss sensibilities meet Scandinavian design for an alpine chic aesthetic appreciated by the flow of holidaymakers to this "snow-assured" region.
"People come from all over the world to ski on this particular mountain because we have miles and miles and miles of really accessible, deep powder skiing," offered Collins.
To be precise, 120km of slopes for cross-country skiing, free-riding, snowshoe trekking, sledging and snowtubing, all connected by a CHF120 million network of ski lifts and infrastructure, developed with input from Olympic champion Bernhard Russi, who sits on Andermatt's board of directors.
Given its particularly high elevation, Andermatt boasts one of the longest ski seasons in Central Switzerland, with optimal snow conditions for skiers and snowboarders throughout the entire season. Each year, deep-snow lovers from around the world are known to make their pilgrimage here to experience the freedom of cutting the first tracks in the virgin snow.
"Andermatt is very snow-safe: You're pretty much guaranteed good quality snow in the winter, which is super important," said Collins.
In the summer, there's golf, biking, hiking and mountain climbing, making Andermatt a year-round holiday destination supported by 18 restaurants where, again, sustainability is a key focus.
"We're big on this idea of zero-km menus so we always try to source our produce locally," said Collins. "We also don't have any bottled water in Andermatt. Rather than the bottled water travelling around the world to get to us, we just take it out of the ground and give away our local water in our restaurants."
OWNING A SWISS HOLIDAY HOME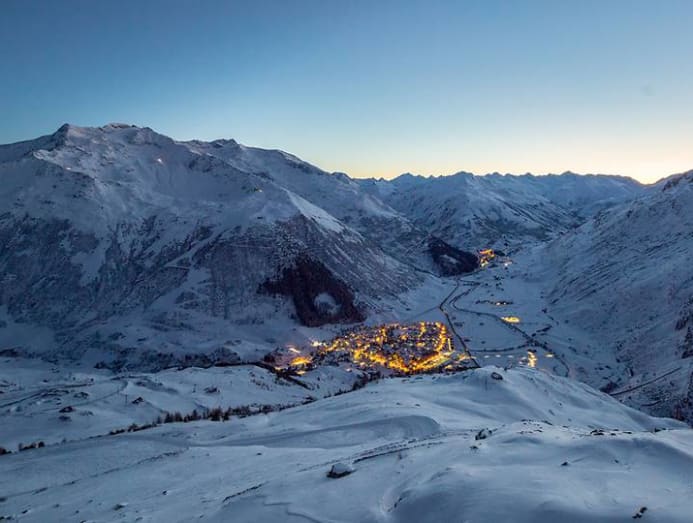 Britain's Queen Victoria once visited the region. It's also where James Bond's Sean Connery spend time filming the legendary chase scene over the Furka Pass in Goldfinger in 1964.
Royal visits and pop culture claim to fame aside, the development has one  key advantage for foreigners looking to own a slice of alpine heaven.
"We have an exemption from the Lex Koller law, which prohibits non-Swiss people from buying property in Switzerland. There are no other large-scale developments in Switzerland that have this exemption; we're the only ones," said Collins.
There are no restrictions – like minimum holding periods – on foreign investors reselling their properties, either.
And with a private runway located just 45 minutes away, oligarchs can even zip in on their personal jets via Buochs airport.

According to Collins, seven of the 12 penthouse apartments at The Chedi Andermatt are still available for purchase, each priced at between CHF8 million to CHF20 million.
Like the rest of the apartments for sale – from studio units to the Gotthard Residences at the Radisson Blu Hotel Reussen, these can be placed in a guaranteed rental scheme to ensure a steady flow of income for investors, when they are not using their property.
Collins estimates that about half of Andermatt's property owners are Swiss and the rest predominantly from Europe. About eight- to 10 per cent are from Asia, mainly Hong Kong, Singapore and China.
In Singapore to launch two new apartment blocks – Enzian and Arve – he added that about 90 per cent of all the property built thus far have been sold.
"Sophisticated investors are seeking investments outside their home country and currency, and a lot of the people we meet are considering Andermatt as a hedge to some of their riskier investments," he said.
Concerns over Brexit and London's softening housing market, he added, have made the idea of investing in Swiss property more attractive.
"Switzerland's very stable currency paired with our great growth story is very appealing to that group."
While the development is now considered complete from an operational standpoint, construction of the remaining apartments is expected to continue for another five years.
As Johann Wolfgang Goethe wrote about Andermatt and the Ursern Valley some 250 years ago, "It's the loveliest and most interesting of all the regions I know". Now, the question is, do investors think so too?