Franck Muller's 2023 lineup of stunning watch offerings has something for everyone
Clubbers, car fanatics and swordsmiths included.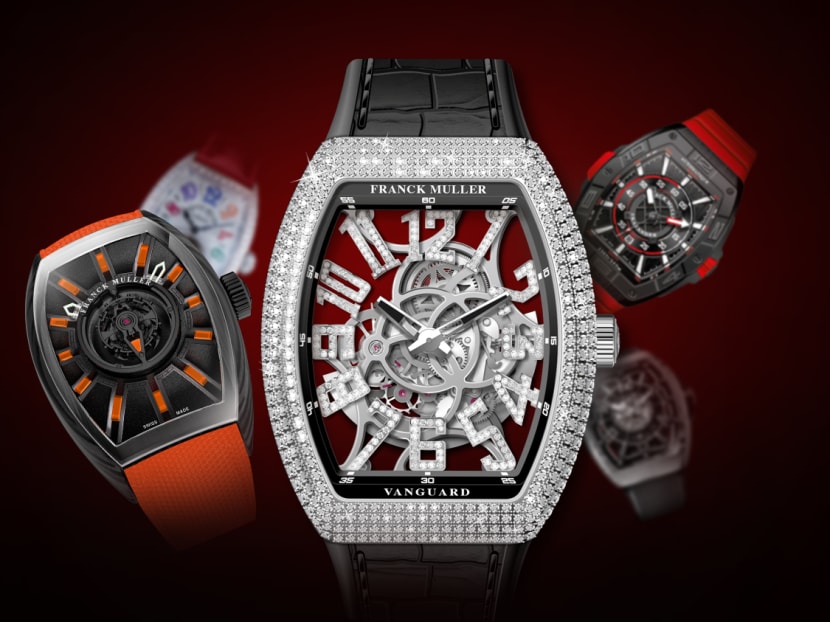 "I don't believe in people who speculate in watches. You should buy a watch for the beauty of it; for what it brings to you," said Franck Muller CEO Nicholas Rudaz, referring to the subset of consumers who purchase timepieces for the sole purpose of reselling them at a profit. "A lot of people are upsetting the market because everyone is speculating, and you don't see the watches on people's wrists — which is a shame. A watch is to be lived with. It's a passion."
Looking at the trays of 2023 novelties laid out before us in Franck Muller's ION Orchard boutique, it's clear that Rudaz means every word he says, not least regarding passion. The brand has built its reputation on timepieces that go above and beyond the call of duty on every maximalist front. It's not a Franck Muller unless it's bursting with colours, dripping with precious gems, or bearing complications that reassert the brand's "Master of Complications" slogan.
The revolutionary Crazy Hours timepiece, first launched in 2003, showed the world a new way of telling time with hands that seemed to jump haphazardly across its face. Four years later, the Aeternitas Mega debuted as the world's most complicated wristwatch with 36 complications and 1,483 components. Franck Muller has a list of World Premieres (or never-before-seen complications) to its name, but it's arguably the tourbillon that has its beating heart.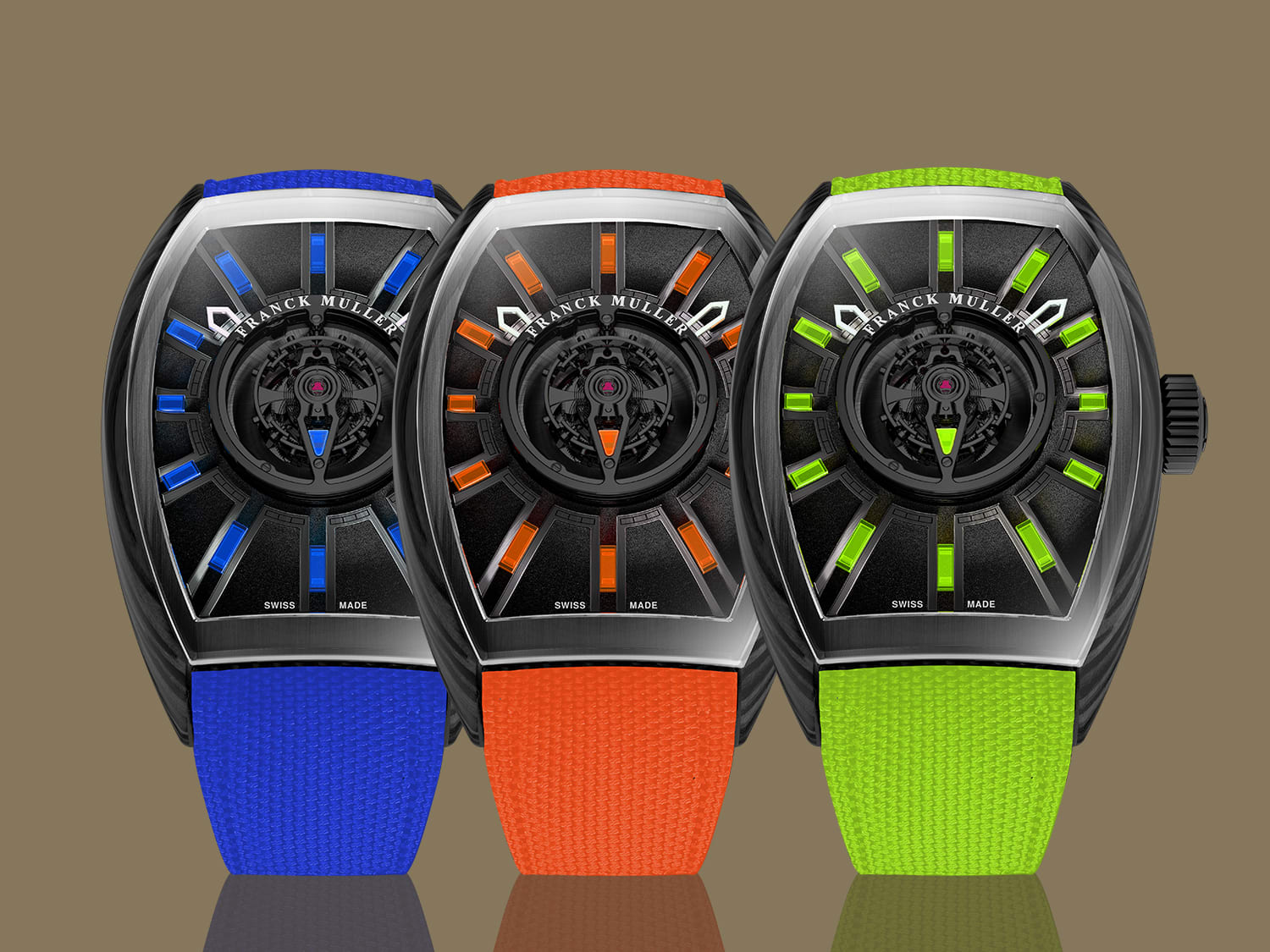 "Franck has always been the master of the tourbillon. He was the first to put the tourbillon at the front of a wristwatch," said Rudaz of the brand's eponymous founder, who left the company in 2003. "The Grand Central Tourbillon Flash is a natural evolution of our fantastic relationship [with the complication]."
The younger, hipper and definitely trimmer brother to the Grand Central Tourbillon (GCT) that was launched in 2021, the GCT Flash features a carbon case that's 32.10mm wide, 40.45mm long and 11.34mm thick, making it a lot wrist-friendly than the original 40.16mm x 58.7mm x 16.63mm size. And, as its name hints, it bears indices made of PMMA (Polymethyl Methacrylate) that completely light up under ultraviolet light. Available in blazing orange, neon green and electric blue, it's a timepiece that gets you noticed — on and off the dance floor.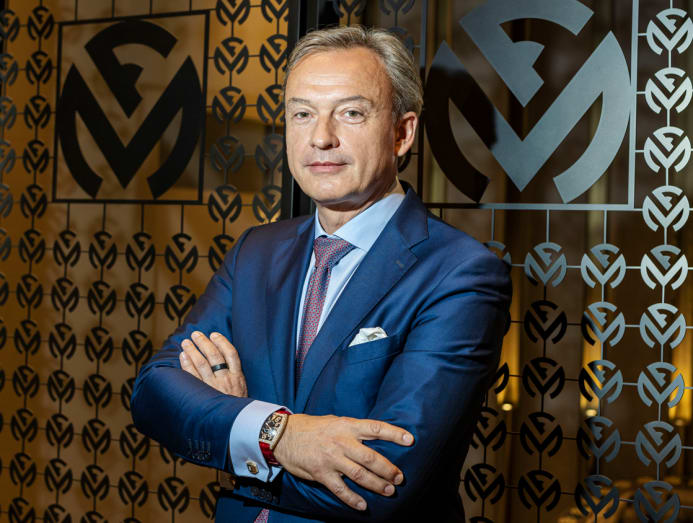 "It's a very dynamic model that's perfect for people who like to go to nightclubs because the hands are fluorescent with strong, flashy colours. It brings a lot of creativity and fun to a magnificent masterpiece. Producing a central tourbillon is super difficult because of where you have to put the hands when the tourbillon is in the middle," Rudaz said about the automatic watch with a four-day power reserve.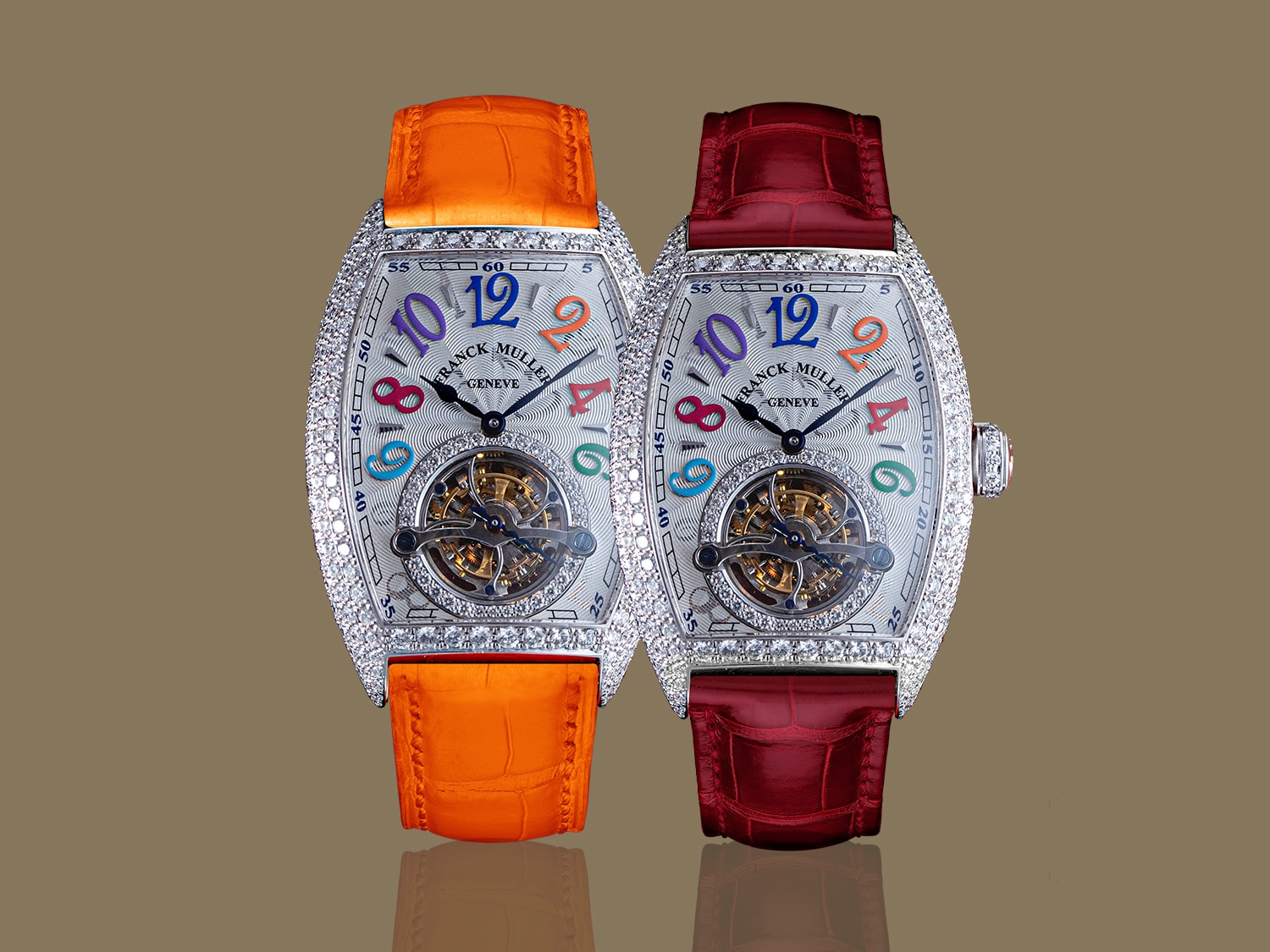 For women, the watchmaker has the Cintree Curvex Retrograde Hour Tourbillon that harks back to one of Mr Muller's earliest creations: The Tourbillon with Jumping Hours of 1986. As Rudaz explained: "It's fascinating because we go from 5:59 on one side to six o'clock on the other in a blink. At Franck Muller, we've always loved using the retrograde for many of our complications, and this is just another extension of that."
Dressed in 2.75 carats worth of diamonds, this white gold bling-fest features the brand's trademark Color Dreams numerals set against a guilloché dial — making the imminent moment that the hour hand makes its 220-degree sweep across the dial even more mesmerising.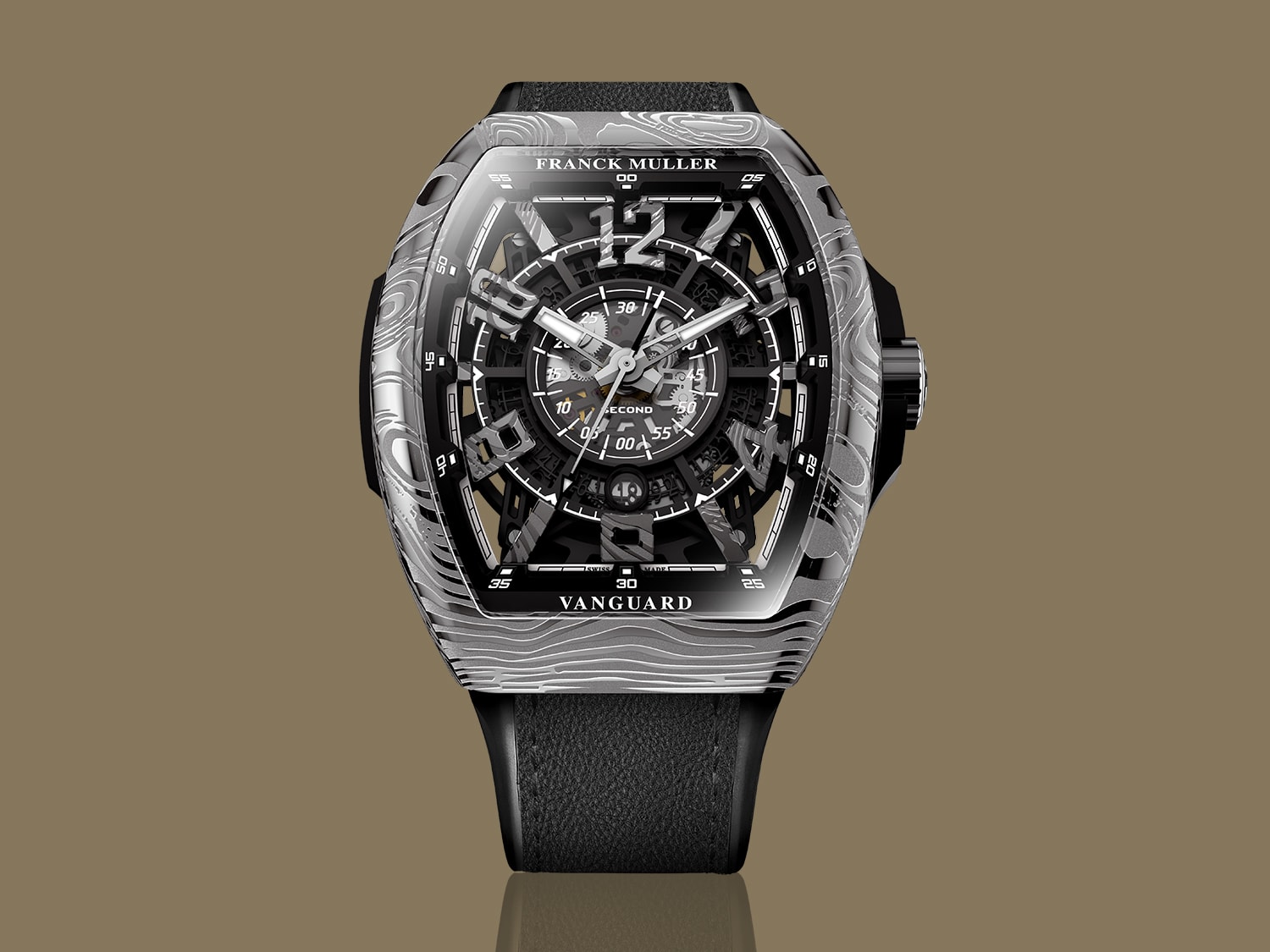 Presenting a simpler-yet-no-less stunning proposition are the Vanguard Damas and Vanguard Damas Racing watches that use Damascus steel — a hardy, resilient material used in Samurai swords — to full visual effect. Two types of stacked steels are combined to create different layers before the case and dial are cut from a single block. Then, it's dipped in an acid bath to reveal a striated pattern that is as unique to the timepiece as fingerprints are to man.
"The manufacturing of this strong material is very time-consuming and complicated, but every single watch is pretty much unique because the designs will always be slightly different," Rudaz pointed out. "So here, you've got a very simple watch because it's just a three-hand model with date. But on the wrist, it's got a beautiful 'wow' effect."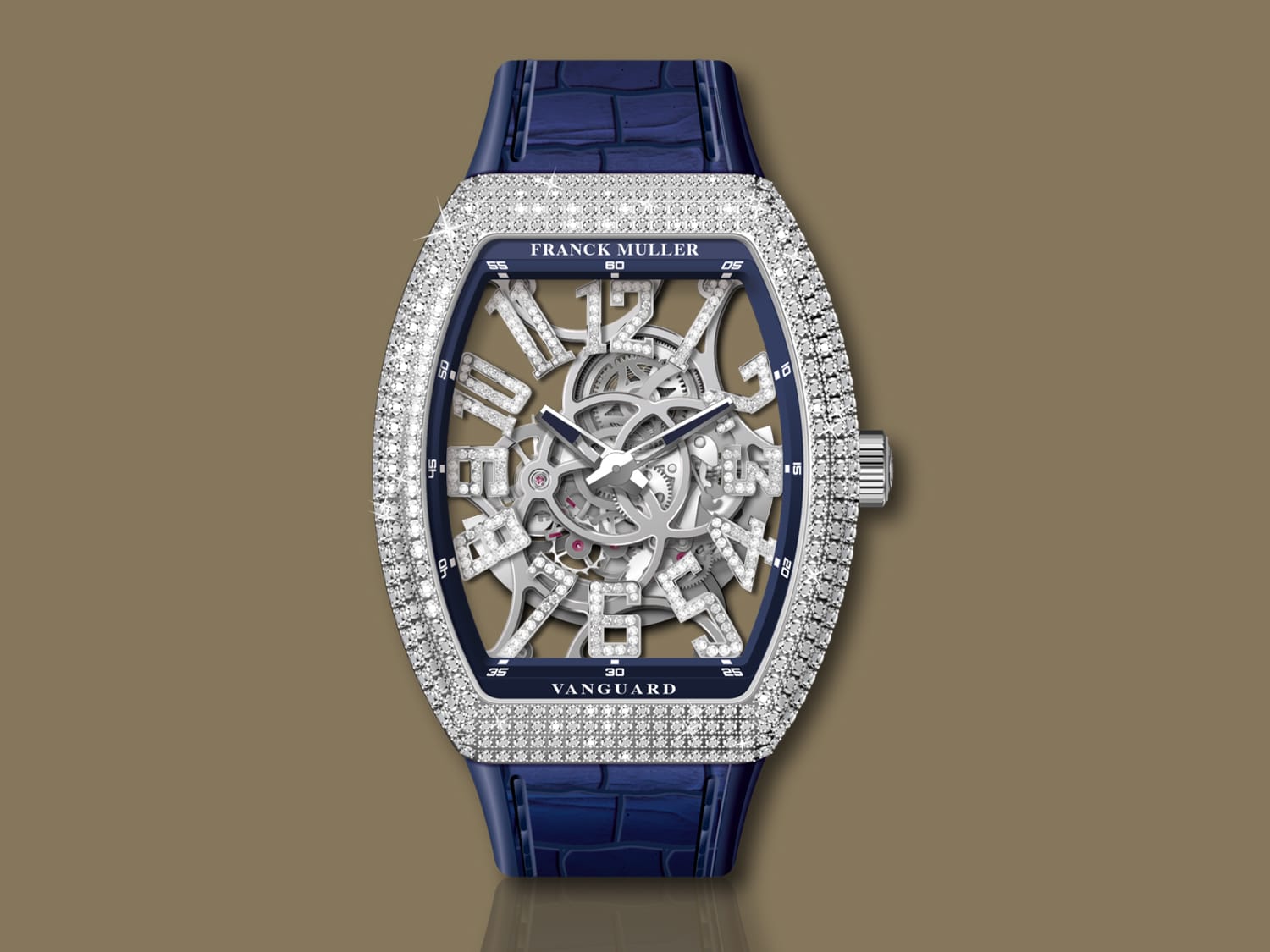 For the sporty racing version, Franck Muller turned to its Vanguard Racing Skeleton and used the steel for the design's case and cut-out numerals. Asian exclusive sizes of 37mm and 43mm are also expected to drop within the "next few weeks" — a time frame that speaks of Franck Muller's ability to pivot quickly to meet its markets' needs.
"We are a family-run business; we don't depend on shareholders who look at the value of their shares every day," Rudaz shared. "We have a totally different way of managing the business and stock purchases. And the fact that we are vertically integrated makes us very adaptable and reactive."
Case in point: The new Vanguard Slim Vintage, whose seeds of conception were sowed when a client requested a limited edition design for the Colorado Grand. Franck Muller delivered that watch before heading back to the drawing board to design another take on the automobile theme. With its sleek full steel profile, understated Cote de Geneve decorated dial and (dare we say) classic, pared-down looks, the Vanguard Slim Vintage is starkly different from designs that have come to be expected of Franck Muller. Were it not for the brand's signature tonneau-shaped case, the timepiece looks like it could belong to another Manufacture entirely.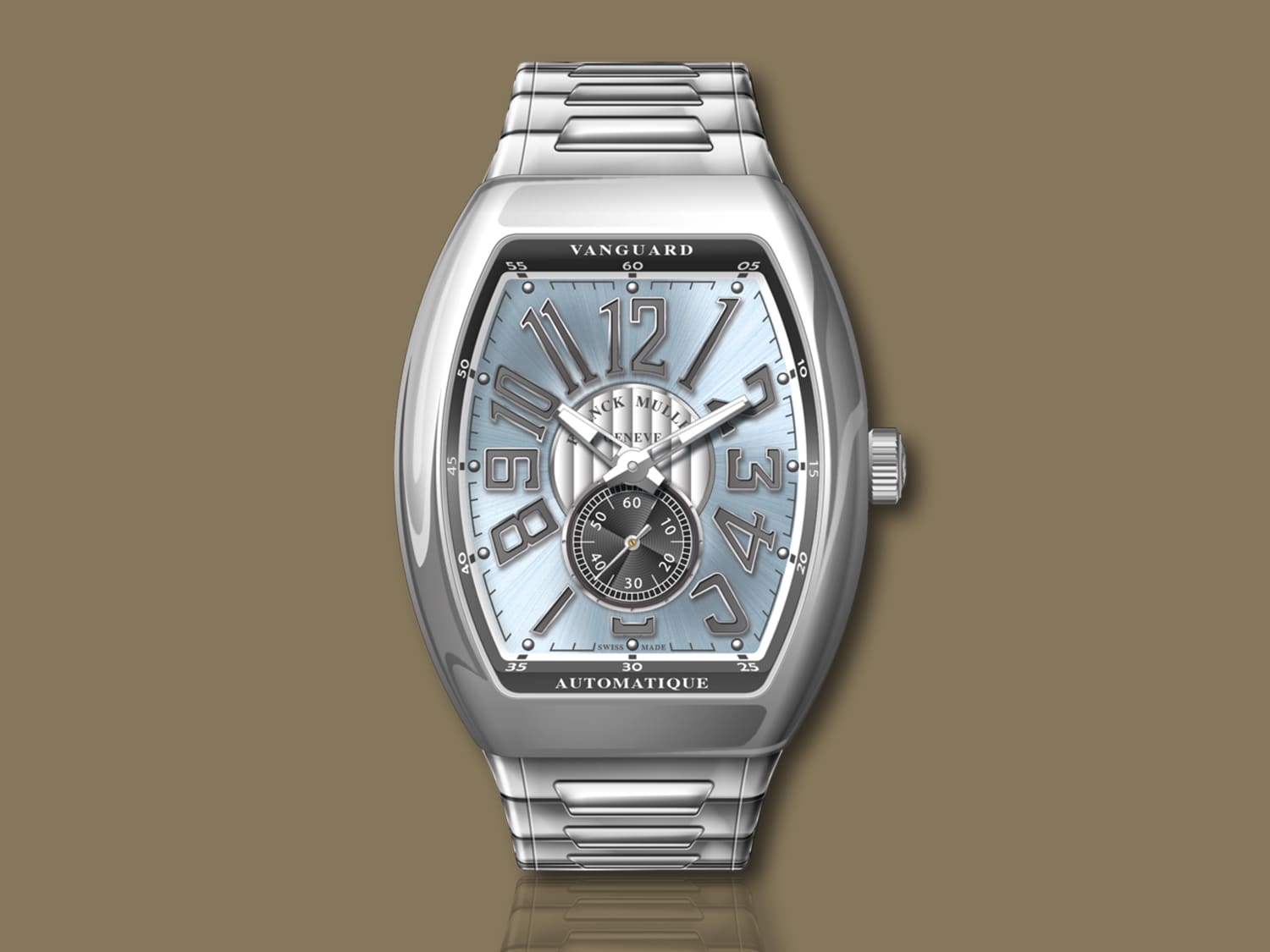 "They are very subtle colours for Franck Muller, but we also need a bit of sobriety in our lives," Rudaz admitted with a smile when this was pointed out to him. "We were inspired by automobile rallies, and that's why [the watches] have this speedometer-like seconds subdial at six o'clock. Many of our clients love mechanical watches as they do car engines, especially older cars — which brings us to this new collection."
Featuring a power reserve of 38 hours, this automatic of 41mm width, 49.95mm length and 9.1mm thickness is available in a range of pastel dials that include salmon, pistachio green, lead grey, sky blue and mocha. Despite its youthful looks, Rudaz denies that the Vanguard Slim Vintage was launched to attract a younger audience. For that, Franck Muller has the GCT Flash, not to mention the #FR2NCK MULLER Vanguard project launched earlier in the year for Chinese New Year, which was "hugely successful in the region".
So, what's next for Franck Muller and what plans does the brand have for the 20th anniversary of the Crazy Hours? "We are developing a limited-edition Crazy Hours with [retail partner] Cortina Watch that will be coming out later this year," said Rudaz. "And on July 20, we will be organising a fantastic launch of a new product that I cannot say anything else about. Make sure you pencil in that date, and we will see you again for a wonderful party. It's going to be very exciting."
You heard it here first.