Asia-exclusive: The timepiece made expressly for those in the finance industry
Swiss watchmaker Franck Muller's latest regional exclusive timepiece is a new edition of the Master Banker, which comes in a limited run of 700 pieces.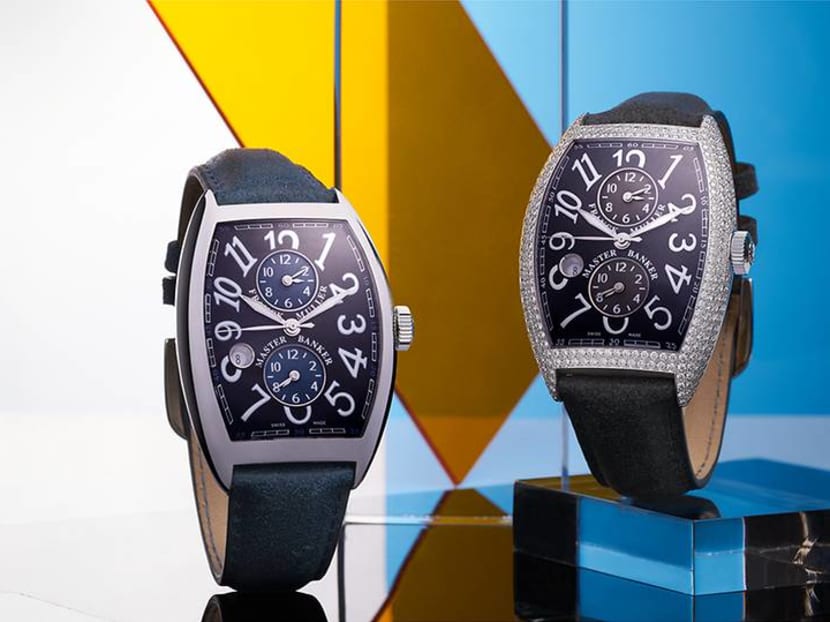 In the 1990s, bankers around the world faced a common problem – how could they see all three trading time zones (Asia, Europe and the US), at one glance? Inspired by this frustration, Swiss watchmaker Franck Muller came up with an ingenious solution in the form of the Master Banker timepiece – a watch that allows the wearer to set and view three time zones at a glance.
The Master Banker timepiece was originally launched in 1996. While most other multi-time zone watches of the era indicated the additional time zones with the help of extra hands (on the same dial), the Master Banker came with two sub-dials, each representing a different time zone.
Franck Muller has just launched the new Cintree Curvex Master Banker Asia Exclusive – a regional exclusive that showcases the signature three-time zone complication housed within Franck Muller's iconic Cintree Curvex case. The timepiece stays true to its 1996 predecessor, with just a cosmetic makeover to reflect contemporary tastes.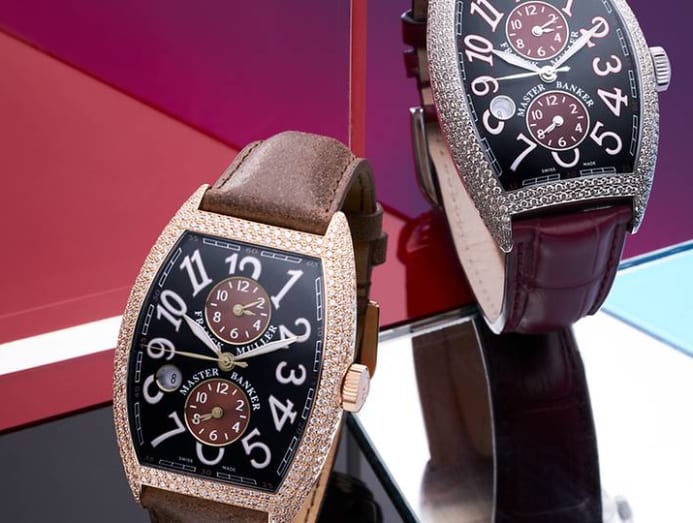 The new timepiece runs on the same MVD 2800-MBSC automatic movement used in the original. Local time is told by the central hour, minute and second hands, while the aperture at eight o'clock reveals the date synchronised to the local time. Two sub-dials at 12 and six o'clock represent the second and third time zones. The three time zone displays can each be individually adjusted via a single crown, without the need for additional pushers.
Underneath the watch's domed sapphire crystal is a brushed sunray finish dial. The case is available in a choice of 18K rose gold, stainless steel, or hand-polished blackened steel. Seven colour combinations are available, with a choice of two sizes – 36mm by 50.4mm (Ref. 7880) or 39.6mm by 55.4mm (Ref. 8880).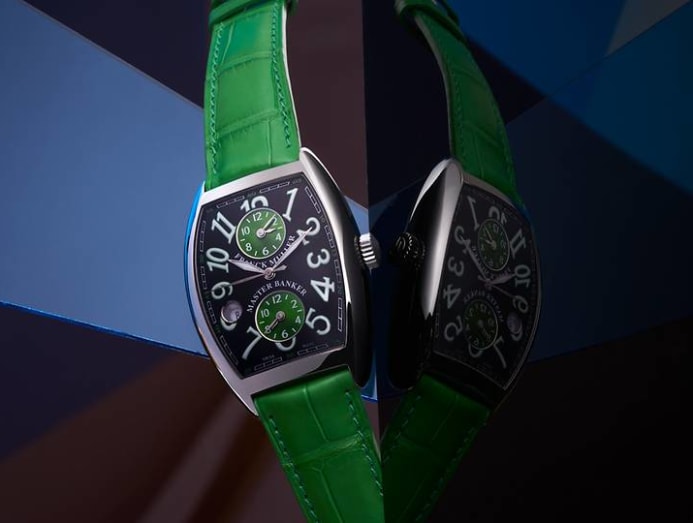 The Franck Muller Cintree Curvex Master Banker Asia Exclusive is a limited-edition collection of just 700 pieces, available at Franck Muller boutiques and selected watch retailers across Asia. Even rarer still is the timepiece in bright orange – an MBS Shoppes exclusive only available in Singapore, from Sep 1 to Oct 31.