This dazzling Swiss mechanical watch is made exclusively for Asian countries
Swiss watchmaker Franck Muller debuts the Vanguard Lady Jewel Asia Exclusive, a limited edition timepiece only available in Asian countries such as Singapore, Malaysia and Thailand.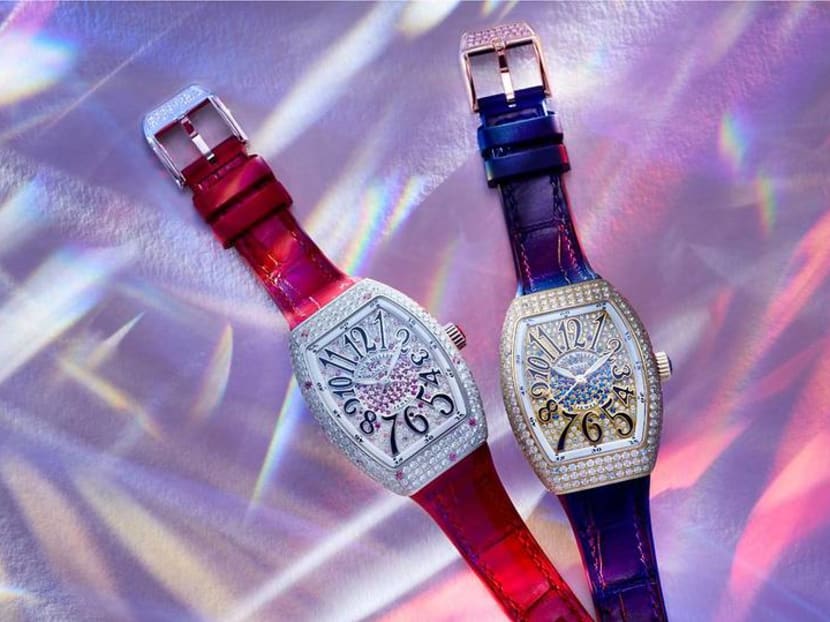 The French phrase joie de vivre expresses a keen and carefree enjoyment of life. But in the current climate, it may be a little difficult to find something to cheer about. 
To lighten the mood, you could feast your eyes on little possessions that spark joy, such as this dazzling Franck Muller timepiece with over 300 diamonds and 114 sapphires.
The Swiss independent watchmaker has released the Vanguard Lady Jewel Asia Exclusive, a revitalisation of the iconic Vanguard Lady. The design of the new timepiece stays true to that of its predecessor, although it's been given a touch of sparkle. 
The case features 278 brilliant-cut diamonds and 22 sapphires set in 18K rose gold or stainless steel finishing. A true visual feast for the eyes, the dial is also adorned with another 67 brilliant-cut diamonds and 92 sapphires, along with meticulously hand-painted applique numerals.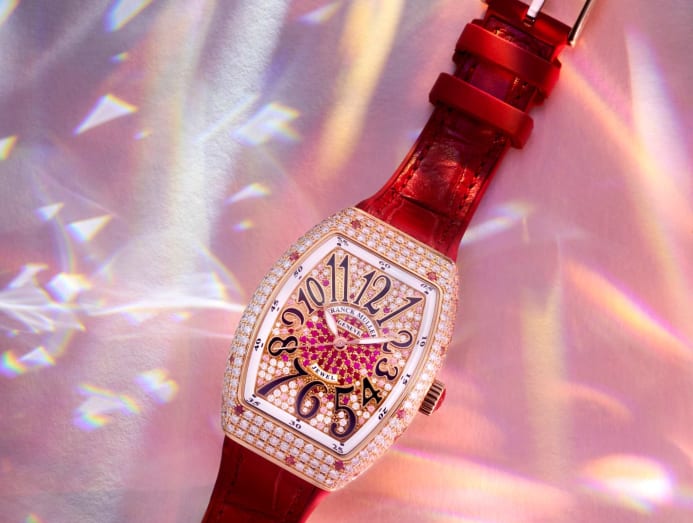 With jewels that catch and bend light, the Vanguard Lady Jewel Asia Exclusive is described as a manifestation of Franck Muller's joie de vivre.

In terms of technical capabilities, the self-winding movement with bidirectional rotor system has a power reserve of 38 hours.
The timepiece is complemented by matching hand-sewn alligator straps. Aside from the classic navy, feminine colours such as pink, purple and red also feature in the collection.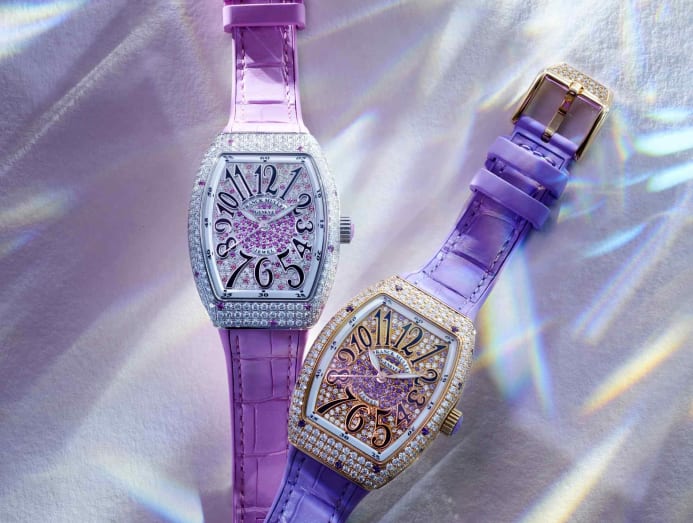 This limited-edition watch is a collector's piece, only available in Asia. With a grand total of only 64 pieces created for the region, it is set to be highly-sought after. The collection is available in Singapore, Malaysia, Indonesia, Thailand, Cambodia, Vietnam, Australia, South Korea, Hong Kong and China.