Why Singaporean architect Kee Jing Zhi enjoys designing childcare centres as much as he does luxury houses
Designing for children and for homeowners is the same for architect Kee Jing Zhi: The aim is to create spaces that they can be happy in.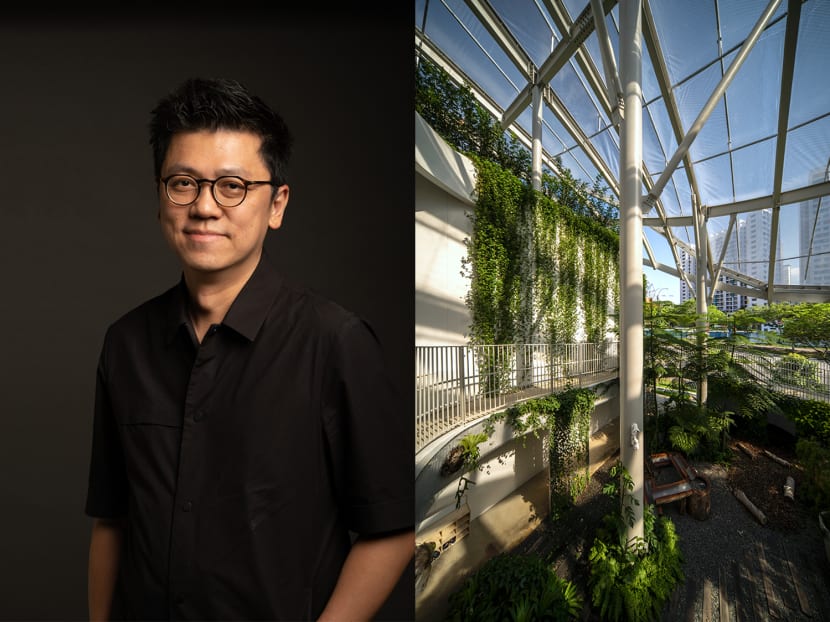 Good-Class-Bungalows (GCBs) and childcare centres may appear to have little in common but for Singaporean architect Kee Jing Zhi, the approach is similar. Albeit differing scales, users and budgets, both typologies are designed as tropical buildings.  
"We are one of the major players in the design of childcare centres in Singapore. We have designed more than 50 large and small void deck centres in Singapore," shared the architect and co-founder of Freight Architects. The firm pioneered the design of mega childcare centres, including the award-winning Skool4Kidz Campus @ Sengkang Riverside Park. The structure's landscaped roof cloaking its gigantic, curved form was "a strategy to make the building disappear within the surrounding park."
Such designs governed by biophilic principles address the needs of today's childcare pedagogy design, he elaborated. "Preschools in Singapore has shifted away from pure curriculum-based learning to 'play and learn', such as through engaging with nature," he added. The natural world also penetrates the luxurious houses Kee designs. Rather than glass boxes that perennially encase the inhabitants in artificial environments, Kee is adamant that those who live in the houses he designs are aware of their tropical environment. "I design my houses as 'open architecture' so that they can 'breathe' well, with plenty of natural light and ventilation. The houses often bring landscape inside to blur inside and outside," he described.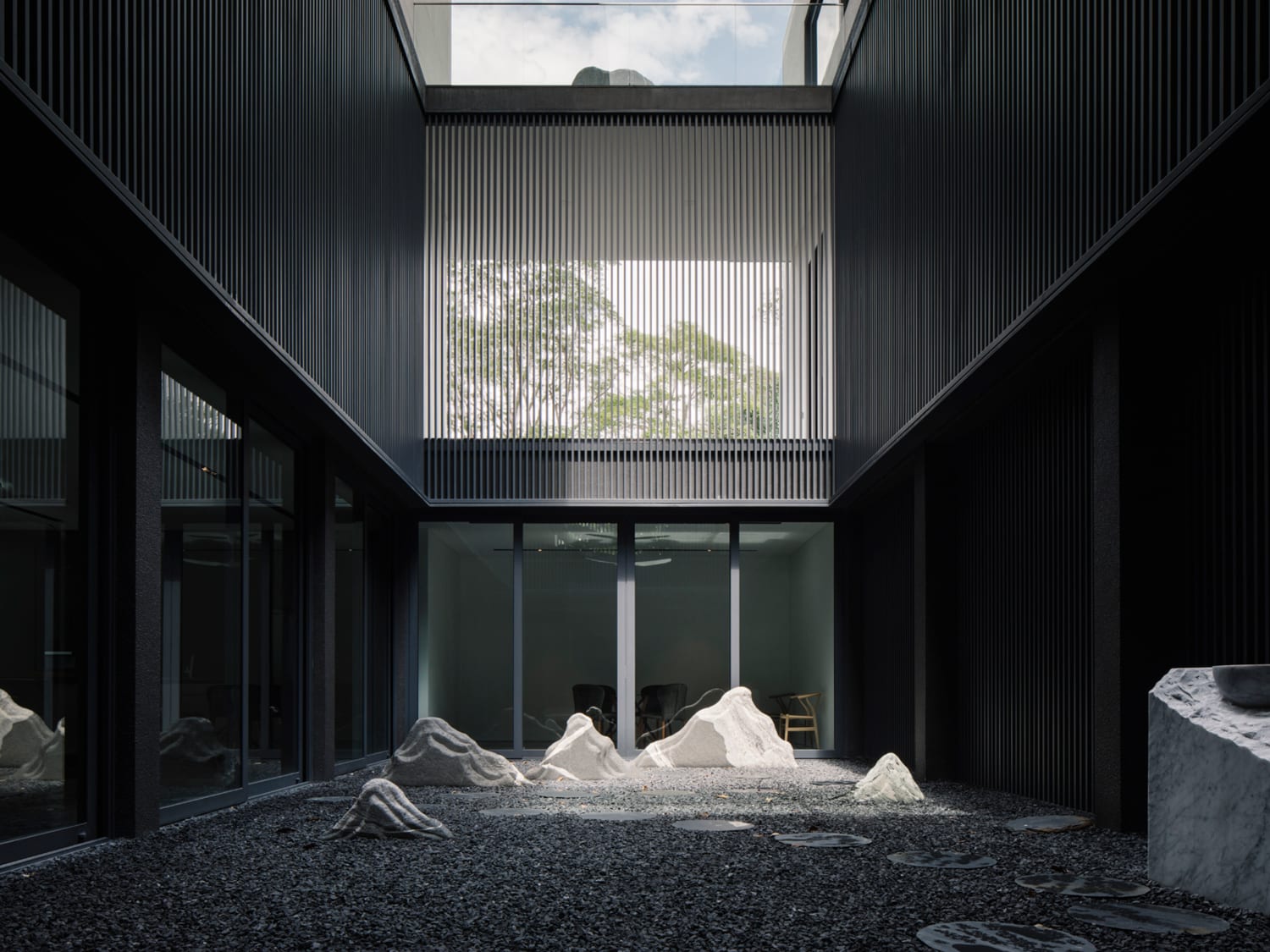 For example, rather than one large mass, the House of Views is broken into smaller blocks linked by outdoor spaces. "It is a micro-universe of pavilions and rooms surrounding an internalised garden depicted as an abstracted landscape of mountains, rivers and the wider natural world using stones. Windows in rooms are strategically placed to frame this picturesque garden," he explained.
In the Liminal House, a striking coral-coloured façade made of powder-coated aluminium panels has holes at varying spacing to allow light and ventilation into the interior. This 'veil' wraps around the house, protecting pockets of semi-outdoor areas that Kee terms 'liminal spaces'.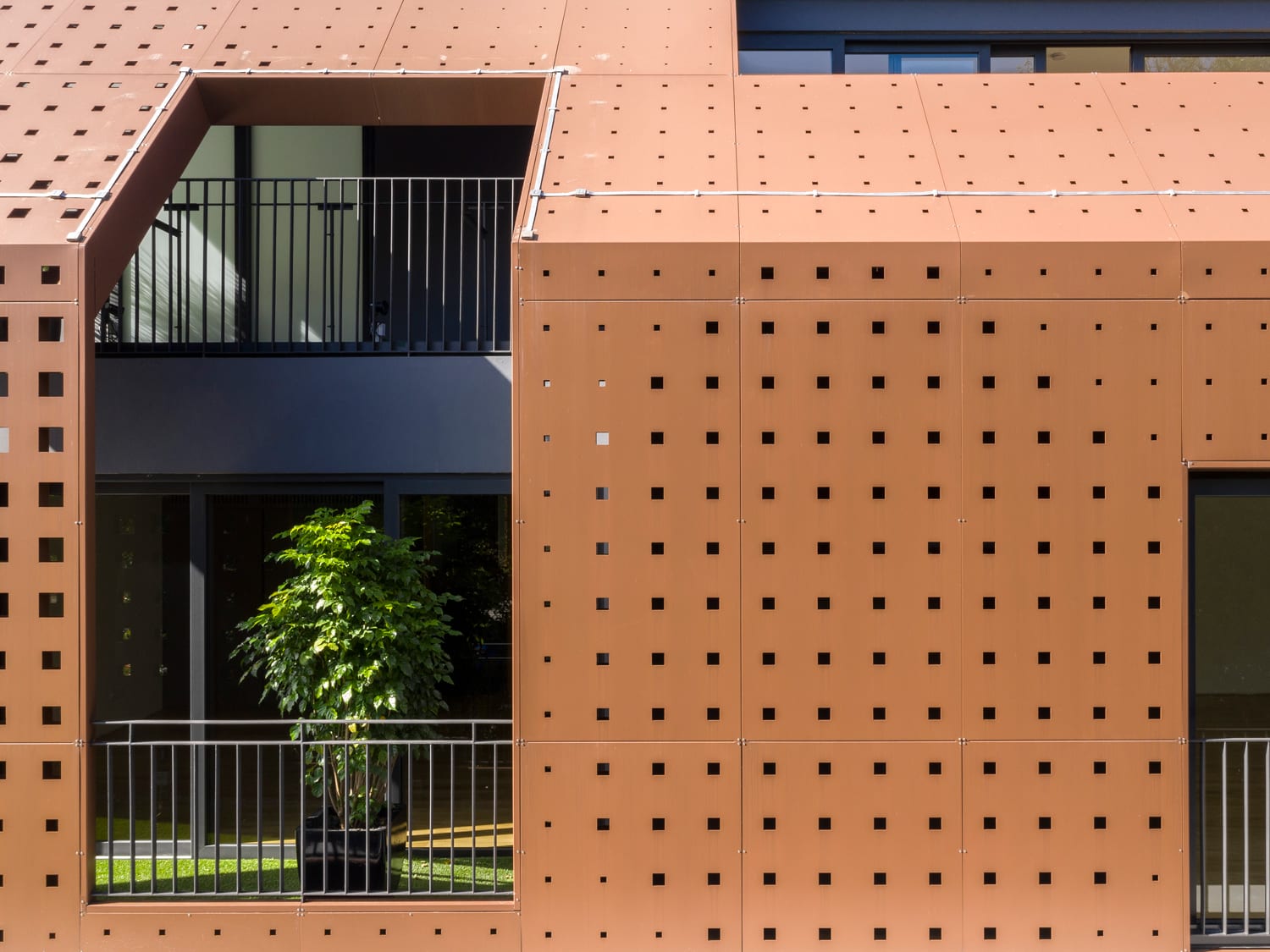 Such spaces – or thresholds – have long fascinated Kee and become the primary focus of his work. "I believe that the rooms themselves need to be functional, so it is more critical to dramatize the experience of moving between the rooms, or from one space to another," he shared. When placed against the façade, they buffer the inner parts of the home from light and rain. 
Another project that explores this concept is the first house he designed after he established the firm. The Pyrite House is a multi-generational house conceptualised as three prism-shaped volumes wedged together by a central, light-filled atrium. Each family stays in one volume, which contains a common space such as the living area, dining area or kitchen so that they can host friends separately without disturbing the other families. "The central space also becomes one large extended space for big family gatherings," Kee explained. 
Many times, like in the Liminal House, the perforated skin of the house is the main design feature. It protects the interior from the tropical weather while giving the architect the freedom to be creative with the form without resorting to the predictable tropical house look with large roof overhangs. "Most of my houses have an outer veil to protect the house from direct light and rain. Through the veil, I explore different materials, textures and porosity to let light and shadow flood the threshold spaces."
On how to design a sustainable house, he offers some advice: First, start with a good design (that is hence more long-lasting) and correct orientation. Be particular about where the sun and wind directions are for a site and try to purge warm air from inside a home. Having pockets of landscaping and courtyards help the house to breathe, while the threshold concept can be employed to create a buffer between the inside and outside."
He also advises choosing the right materials. "Natural stones and aluminium work very well in our climate. We love timber, unfortunately it decolourises a lot under direct sunlight so we tend to place them under shade or facing away from the harsh morning and afternoon sunlight." Kee is always open to exploring new materials with each project.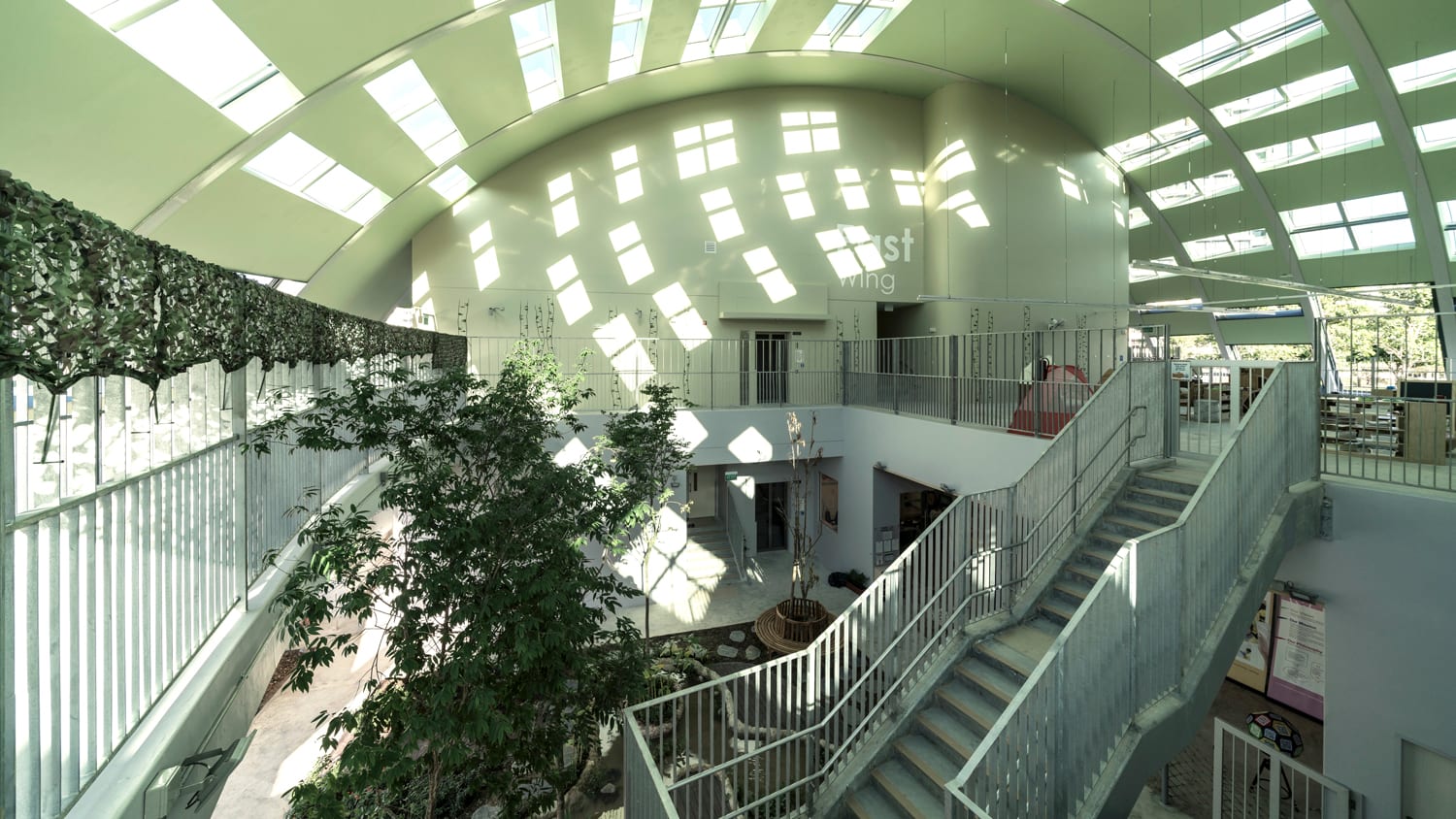 His appetite for experimentation means he does not copy-paste designs; each project is a chance to try new things. "For me, the spatial concept is important. We start every decision with a spatial concept before incorporating the client's character and preference. Hence, most of my houses look different but has a similar spatial quality," he said. Contrary to the perception of architects, Kee is no prima donna. His work is a form of service. "We believe that for houses, the personalities of the owners are important. We create the forms and spaces in the house, but the colours and finishes must suit the owners," he stressed.
A recent work embodying this design philosophy is the Oku House. It reimagines the traditional shophouse concept and has a handcrafted quality reflecting the owners' love of pottery. "We adopted the Japanese spatial concept of Oku to create layers of pauses, [resulting in clear] spatial depth. Wabi-sabi also becomes the central theme in how we selected the finishes; handmade brick is used as the main finish, giving the house an 'imperfect' aesthetic," said Kee.
His artistic sensibilities were honed early when he began learning Chinese ink painting as an eight-year-old, and later through exposure to other art forms in his schooling years. Which is why studying architecture was a natural choice. Even today, he paints when he finds time. His wife is a ceramicist and together, the couple expose their children to art both at home and through mandatory architectural building visits when they are overseas, Kee said. 
The architect attributes his investigative mindset to working at award-winning architecture firm K2LD Architects, which is known for its inventive house designs. It was where he did his architectural internship and subsequently his first workplace after he graduated with a master of architecture from the National University of Singapore.  
"The rigorous creative discussions and conversations with my mentor and the firm's founder Ko Shiou Hee was formative for me. He had always encouraged me to venture out of Singapore and open my mind to different design approaches and architecture. Thus, I did my masters degree at RMIT in Melbourne," said Kee. After working at the firm for some time, he decided to gain international experience at London-based Wilkinson Eyre Architects, where he was part of the team working on the design of Gardens by the Bay.
At the age of 34, he returned to Singapore and co-founded Freight Architects with Tan Kian Teck and Chen Kian Khiong. "Freight is an idea started with a group of like-minded friends from various creative industries such as architecture, interior design, fashion and branding. We thought of it as a design collective, with [different disciplines contributing] to each project," Kee shared.
Kee believes that finding the right partnerships is key to creating relevant solutions. The firm recently started another collaboration with new partners to KAPA – a design, project and real estate company providing turnkey solutions. "Focusing on landed houses, luxury condominiums as well as commercial and hospitality sectors, it matches the right designer profile to a client's brief. We are able to source and acquire a site, provide the design-and-build consultancy, manage the entire process and divest the end product should the client want to exit before the completion of the property," he elaborated.
Each house design is itself a collaborative act. Hence, it is important to listen to the owners. "Engaging the right architect is very important. For us, we create unique experiences for owners by infusing their lifestyles and tastes with storytelling [through the architecture]. The book Architecture of Happiness by Alain Botton resonates with me a lot in this aspect. We want to create meaningful and happy spaces for the homeowners; a house is not just four walls and functional spaces. Living in a meaningful space can be enriching."