Concerned about gem authenticity? You can now trace your jewels back to the mine
For consumers concerned about the genuineness and provenance of their jewels, blockchain technology is finally helping to make the gemstone industry more transparent and accountable. This year, Tiffany & Co joins the De Beers Group and other big players in showing the way forward.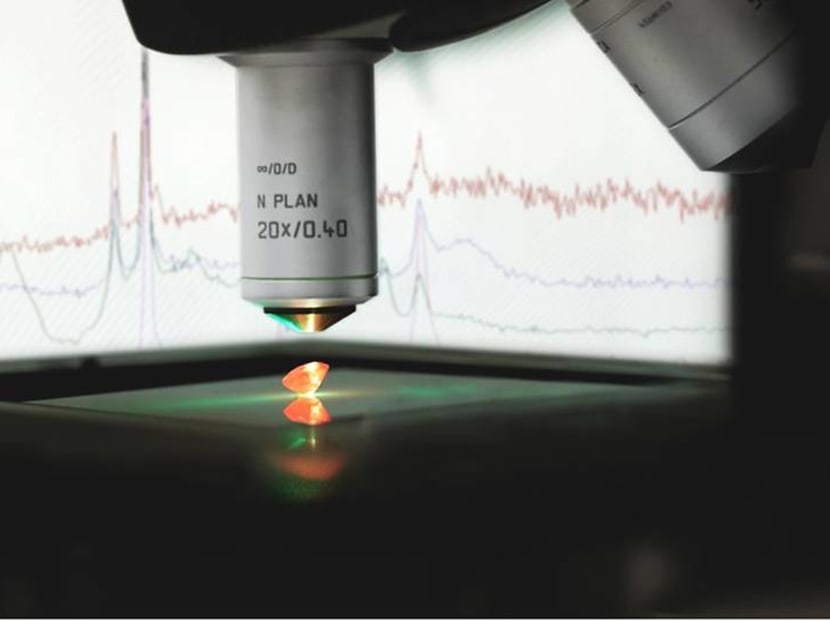 People have probably never been more conscious about the source of their diamonds than the year Blood Diamond hit theatres in 2006. And while this increased awareness has since made ethics a consideration for many when buying a jewel, we still have a long way to go before every gemstone that ends up under a spotlight and in a glass case is guaranteed to be conflict-free.
The good news is that we're speeding down the right track.
American jeweller Tiffany & Co announced last year that it would become the first global player to be fully transparent about the journey of its individually registered diamonds by 2020, and the brand really went and did it.
Following 2019's first steps in providing provenance for every diamond 0.18ct or larger, this Diamond Source Initiative now also includes disclosure of where the stone has been cut, polished, graded, quality assured and set in jewellery – something only a firm like Tiffany & Co, which owns and operates its own diamond polishing workshops, can offer.
All of this information will be available from any sales professional and on the Tiffany Diamond Certificate. In the case of diamonds of unknown origin, such as heritage stones that predate this policy, you'll have to trust Tiffany & Co when it says it was sourced with industry leading practices.
Tiffany & Co is not the only player to have noticed this shift in priorities. The De Beers Group and Alrosa, two of the world's biggest diamond producers, are using the blockchain traceability platform Tracr for its gems while Kagem Mining and its parent company Gemfields have followed suit by adopting the Provenance Proof blockchain platform. Maybe the industry's longstanding murkiness wasn't (just) the result of nefarious capitalism but simply a lack of new technology.
"Our industry was struggling [with transparency] because the supply chain is very long, fragmented and complex," shared Dr Daniel Nyfeler, Managing Director of Gubelin Gem Lab, the company which helped develop Provenance Proof with the help of blockchain startup Everledger. "Trades are done informally, based on trust and personal relationships, with little formal procedures."
Fortunately, blockchain offers a permanent and immutable record that keeps track of every stone's journey. The ledger will enable clients and end consumers to view, store and search for any information that was recorded from the moment the stone left the mine to the second it ends up in their hands.
Gubelin Gem Lab also developed a physical tracer for emeralds in 2017. Part of the Provenance Proof label, the Emerald Paternity Test uses DNA-based nanoparticles that are applied directly to the rough gems at the mine and hence can be traced back to it even after cleaning, cutting and polishing. Since coloured gemstone mining is often small-scale and artisanal compared to the highly consolidated diamond mining game, this technology is a game-changer for the future of traceable coloured stones.
The only ones who should fear this new level of transparency, added Nyefeler, would be some parts of the midstream, such as traders or wholesalers who inflate the prices of the jewels while adding nothing of value.
But aside from that, his company's tech has been warmly welcomed by all parts of the industry. "Jewellers embrace these transparency technologies because it gives them a rich source of data for their storytelling."
For the consumer, Nyefeler believes there will be little to no increase in price since the technology is cheap or free, and assumes that "products that cannot provide transparency will suffer a drop in prices, and become more difficult to sell."
Where once provenance was only considered when it had to do with the superficial qualities of a stone – for example, Burmese rubies, Kashmiri sapphires and Colombian emeralds being favoured for their perceived superiority in colour – consumers today have more on their minds.
Said Everledger CEO Leanne Kemp: "[Transparency] allows consumers to take pride in that the gemstone in their necklace comes from a certain part of, say, Zambia or Tanzania, safe in the knowledge that the person who mined it was properly compensated. As a more ethical and sustainable capitalism rises to the very top of the agenda among millennials and Gen Z'ers, transparency is surely becoming a commercial imperative."
And it's not just peace of mind that traceability affords. Knowing where your stones have come from and what they've been through adds emotion to a purchase, which is a large part of the entire luxury shopping experience anyway.
"One would not expect to buy a high-end bottle of wine without an eye-catching blurb about where and how it was made, with perhaps a description of the vineyard and its history. Yet the gemstone industry expects consumers to flock to products without a story, entirely disconnected from the true origin of the stone," challenged Kemp.
"In the aftermath of the pandemic, as Millennials and Gen Z'ers will be looking to celebrate weddings and engagements with precious stones, it will be harder and harder for even the most traditional players in the space to ignore the transparency the technology brings."
"[Transparency] allows consumers to take pride in that the gemstone in their necklace comes from a certain part of, say, Zambia or Tanzania, safe in the knowledge that the person who mined it was properly compensated." – Leanne Kemp