Know your stone settings: The four techniques jewellers favour the most
From bead to snow, and channel to invisible, here are the gem settings most favoured by watchmakers and jewellers.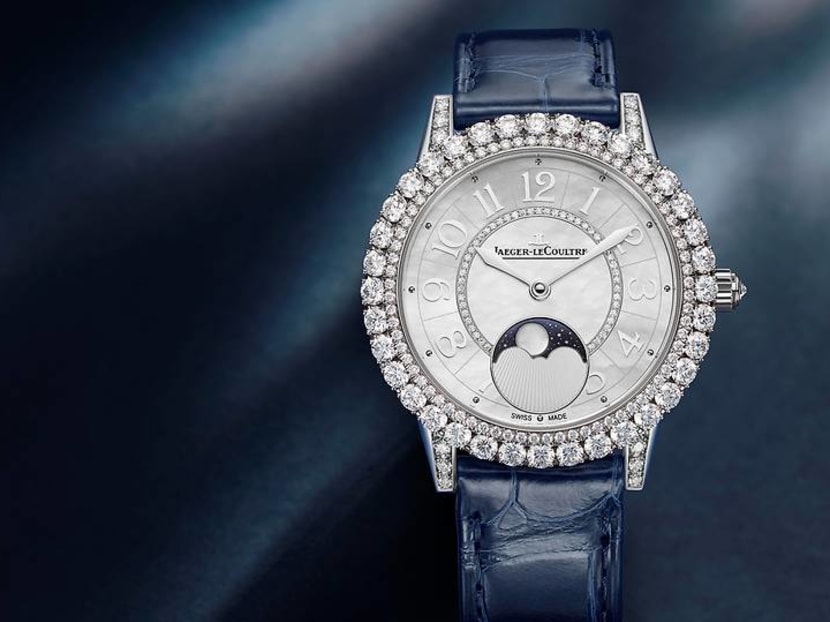 If Jaeger-LeCoultre's Rendez-Vous line is for the woman who likes elegantly designed round watches just subdued enough to pair with a power suit, then the new Rendez-Vous from this year's SIHH are for the woman who doesn't want her elegantly designed round watches to shine under fluorescent lighting but to dazzle under spotlights and chandeliers.
The Dazzling Rendez-Vous watches, comprising a day/night model and a moon phase model, are aptly named thanks in large part to 3.43 carats worth of diamonds adorning the white or pink gold cases. Board meeting accessories these are not. Diamond-set bezels are par for the course in women's timepieces, but Jaeger-LeCoultre has turned to traditional jewellery for inspiration in this case by using the prong setting for its brilliant-cut stones.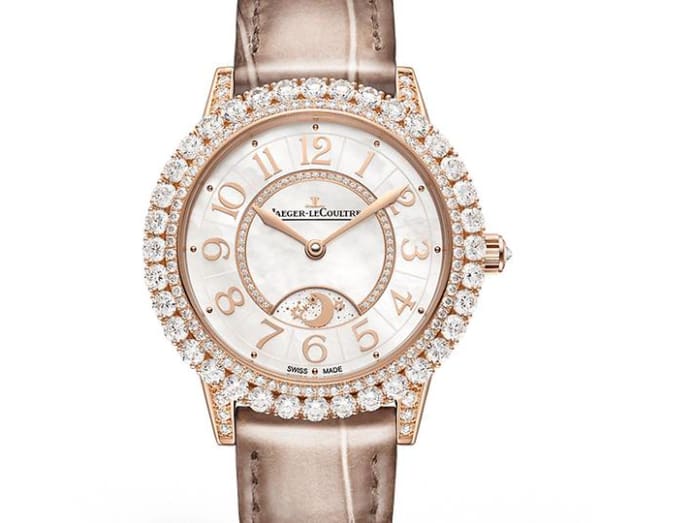 This type of setting, which typically uses three, four or six individual prongs or claws to mount a gemstone, is especially popular for engagement rings because it allows light to strike the solitaire from more angles. But when set in a series, the Dazzling Rendez-Vous gains a subtle scalloped edge appearance that sets it apart from its contemporaries.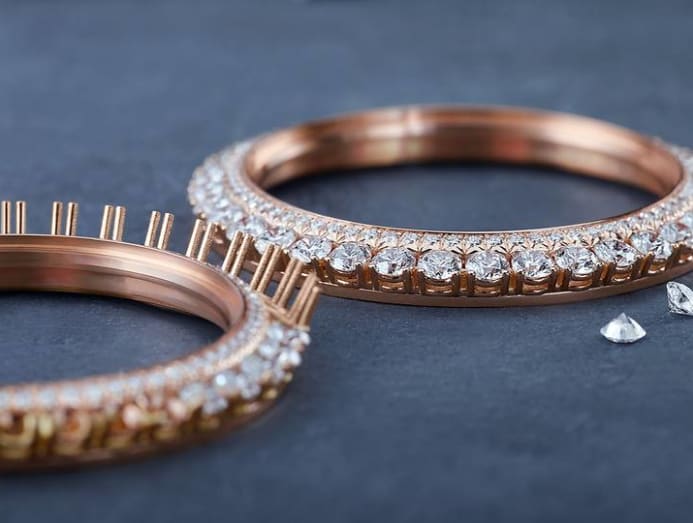 The Dazzling Rendez-Vous Night & Day is powered by the automatic Calibre 898B/1 and available in white or pink gold, while the Dazzling Rendez-Vous Moon, which houses the automatic 925B/1, is only available in white gold. Both models are 36mm wide and feature mother-of-pearl dials.
Jewellers and watchmakers make natural bedfellows so when a brand specialises in both disciplines, the results are often ravishing. Piaget is one example where its gem-setting talents often cross over to its watch collections. A malachite dial Limelight Gala watch from the 2019 collection uses a technique known as serti descendu, or cut-down setting, to hold its gems in place. Gold is carved away to form claws and grooves that grip the stone, allowing the diamonds to be seen from the sides, too.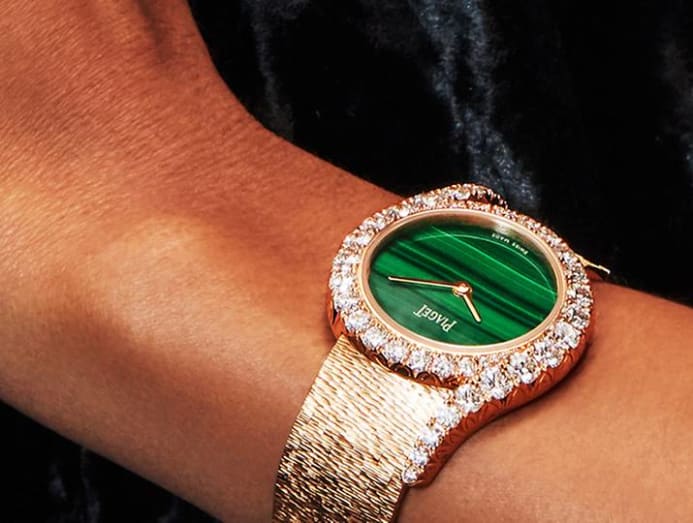 As beautiful as mechanical movements are (at least when you're allowed to see them) there are times when the glimmer of precious stones is more titillating. And while the stones themselves and the way they are cut have a lot to do with how much they sparkle, the setting is crucial in letting all that flash reach our eyes. Here are four of the settings most favoured by horologers.
BEAD SETTING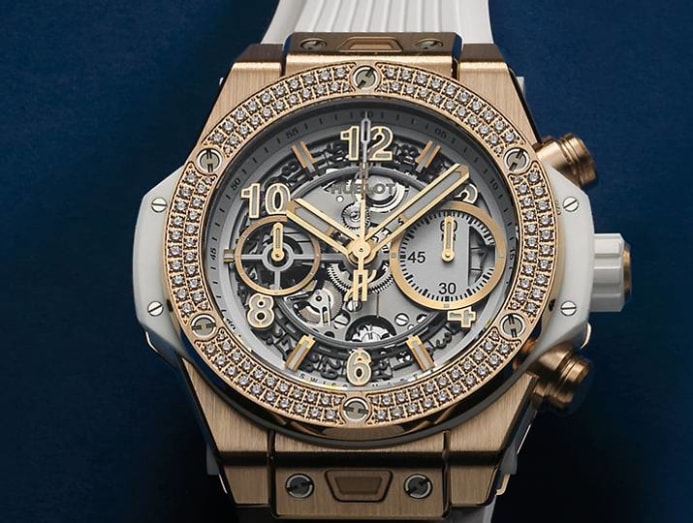 Most of what you see in bejewelled watches will fall under this category. The stone – usually round – will be set in a depression made in the metal and a bit of that metal will be pushed into and over the stone. A beading tool will round it out and push it into the stone, creating a "bead" that keeps the stone in place. Bead setting variations are numerous: When many, closely set stones cover a surface, it's a pave; when multiple beads are raised for decorative purposes, it's a millegrain, and so on.
CHANNEL SETTING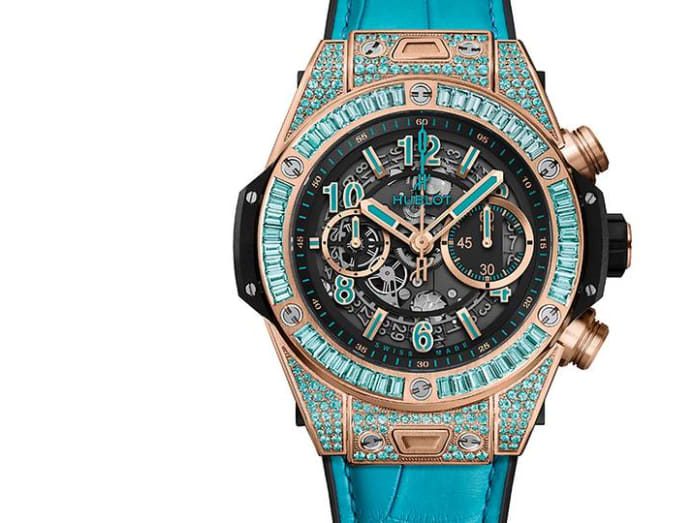 The channel setting is the preferred type when dealing with angular stones like baguette or trapeze-cut gems. This allows the stones to fit snugly side by side on the bezel. The stones are set between two metal strips – a channel – and considered one of the most secure ways to set jewels. When the channels cross the lines of the design, it is considered a bar setting but the mechanics are essentially the same.
INVISIBLE SETTING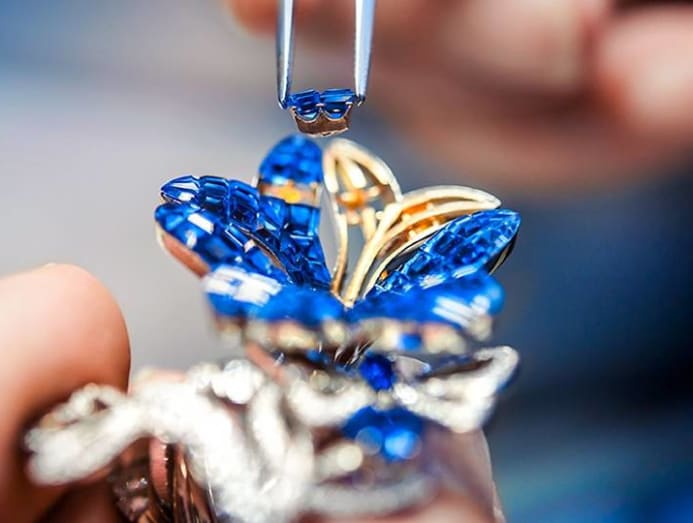 This setting ensures absolutely no metal can be seen so the gems appear to be free-standing. This illusion is achieved by cutting a groove into a stone and having it snapped into a metal rail. The stones are set so tightly against each other that the rails become hidden. The exact origin of this setting is a little murky, though it's widely believed that while Cartier filed a patent for this technique around the same time as Van Cleef & Arpels did back in 1933, it was the latter who perfected it and patented the name "Mystery Setting". The company earned another patent five years later for using the technique on curved surfaces.
SNOW SETTING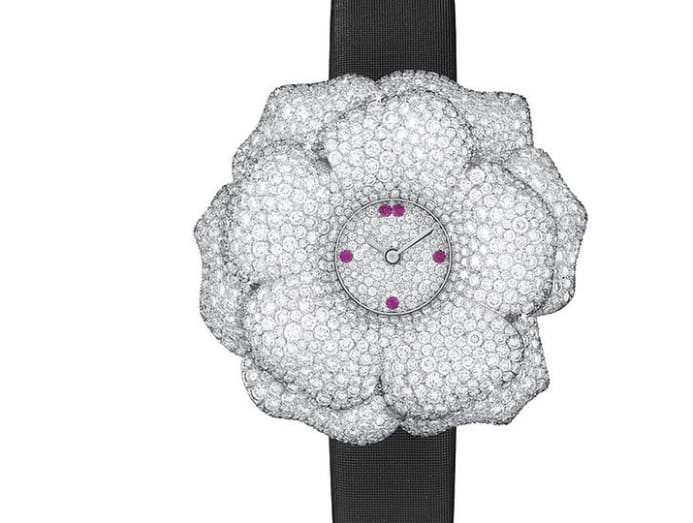 It speaks to Jaeger-LeCoultre's innovative spirit that it could beat actual jewellers to inventing a whole new way of setting stones in this day and age. Introduced in 2002, the snow-setting technique gets its name from the varying sizes of diamonds used to blanket a surface in a seemingly random fashion, glittering like fresh snow in the sun. It's far more tedious than a standard pave since each stone, regardless of size, has to fit seamlessly against each other to leave as little metal visible as possible.