Rare gemstones and antique diamonds steal the show in Gucci's new Allegoria high jewellery collection
Discover the beauty of Gucci Allegoria, the high jewellery collection that takes you on a journey through the ever-changing seasons.
Gucci recently unveiled a new high jewellery collection called Gucci Allegoria. This collection, showcased in the beautiful city of Florence, Italy, transcends the realm of mere accessories. It is a symphony of exquisite gemstones and masterful craftsmanship, reflecting the beauty of the four seasons, from the awakening of spring to the crystalline silence of winter.
At Gucci, bigger is always better so expect colourful jumbo-sized gemstones (there's a 226-carat vibrant cushion-cut green tourmaline) and bold designs with unexpected details.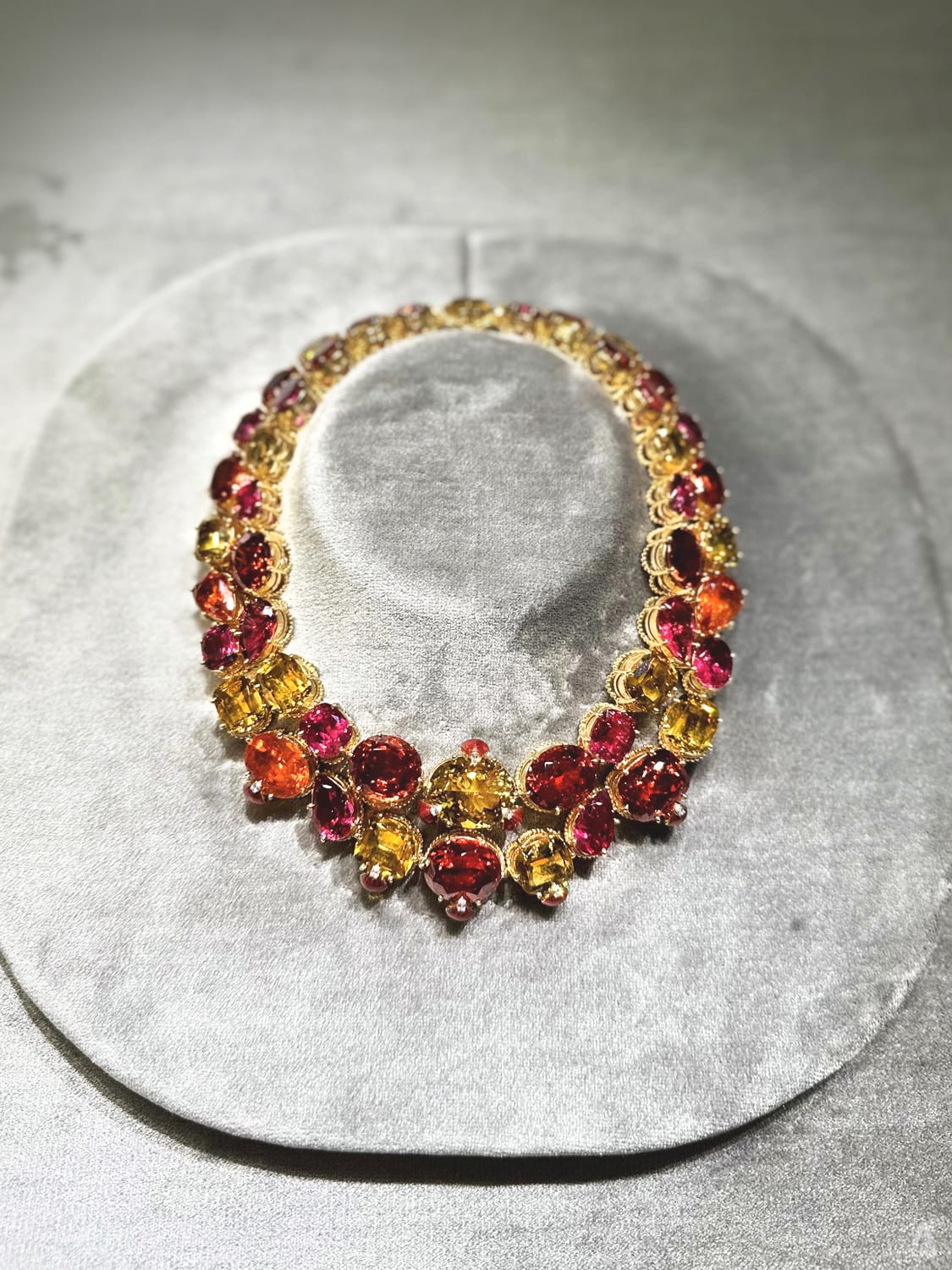 For its first chapter, Allegoria captures the essence of spring through unique designs that mirror the abundant blooms via its iconic flora motif. One necklace features a 226-carat green tourmaline set in meticulously crafted openwork metal. This centre piece is enhanced by star motifs, diamond baguettes and tourmalines adorning the chain.
Another necklace showcases a 161-carat cushion-cut pink tourmaline, encircled by layers of diamonds and coloured enamel, complemented by a chain embellished with 72 tourmalines of 88 carats, creating a chromatic gradient.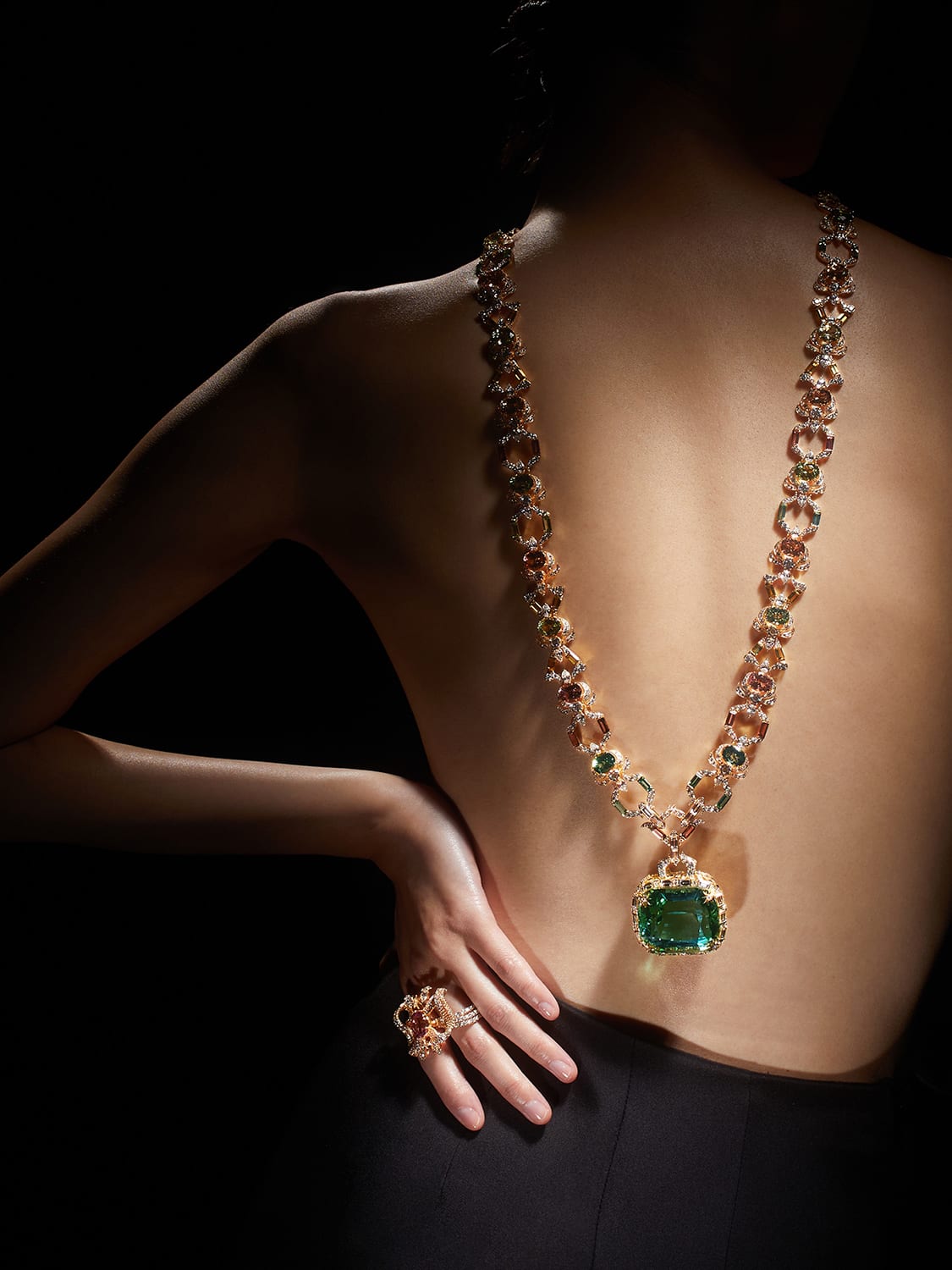 For summer, the collection embodies the outburst of the season with an array of gemstones – emeralds, spinels and Paraiba tourmalines dazzle alongside multifaceted diamonds with bold cuts and unexpected combinations.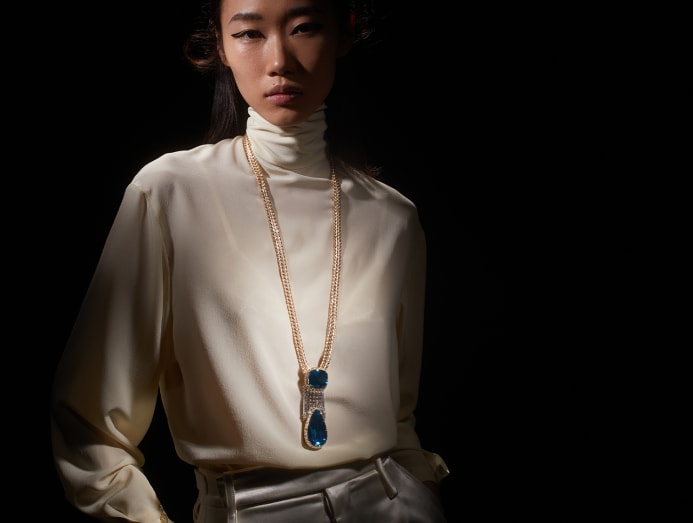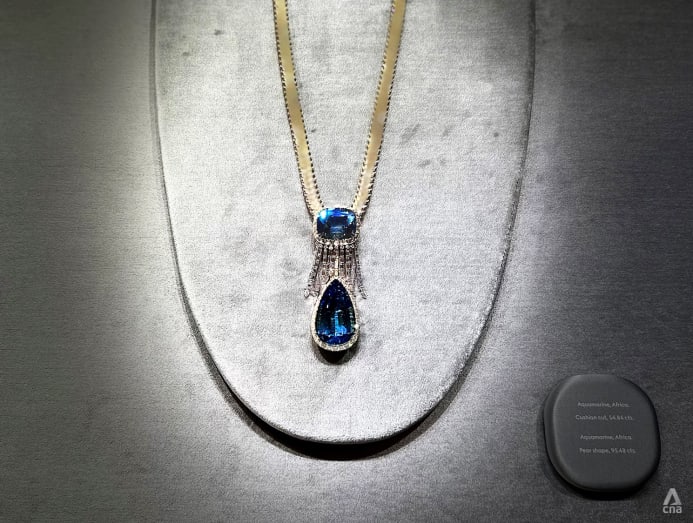 The transition into autumn is represented by radiant gems such as yellow sapphire, pink tourmaline and mandarin garnet. A 78-carat yellow sapphire necklace is surrounded by a colourful array of tourmalines and diamonds, while a vintage-style yellow gold bracelet features five mandarin garnets of various shapes.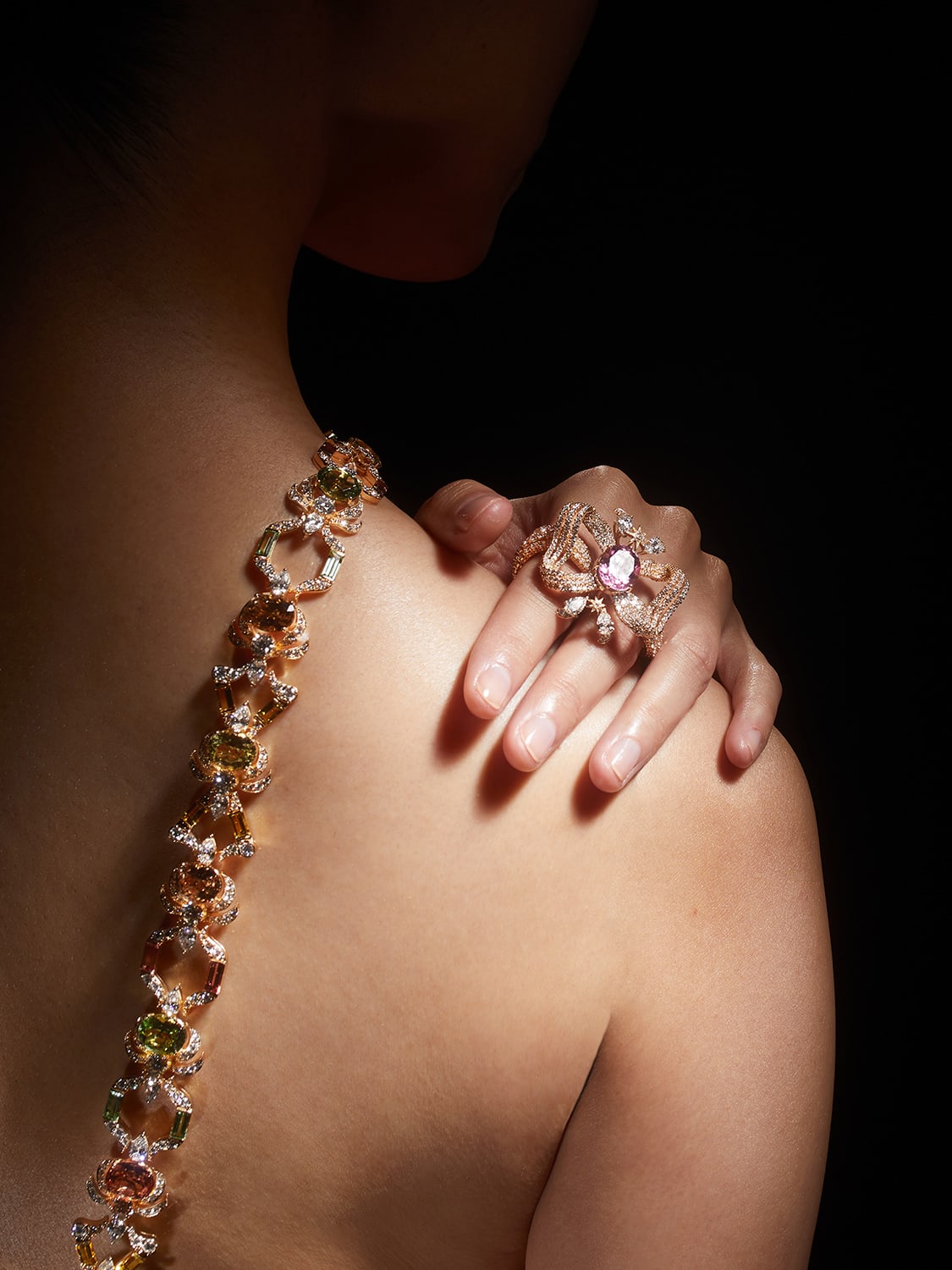 Taking the spotlight in the last chapter of the seasons is a diamond necklace featuring a 92-carat snow-white opaline set in white gold and blue and white enamel. In a nod to a bygone era, the collection also incorporates one-of-a-kind, old mine European-cut stones that exude vintage allure. These gems, crafted primarily from 1890 to 1930, symbolise the art deco period and serve as predecessors to today's brilliant-cut diamonds.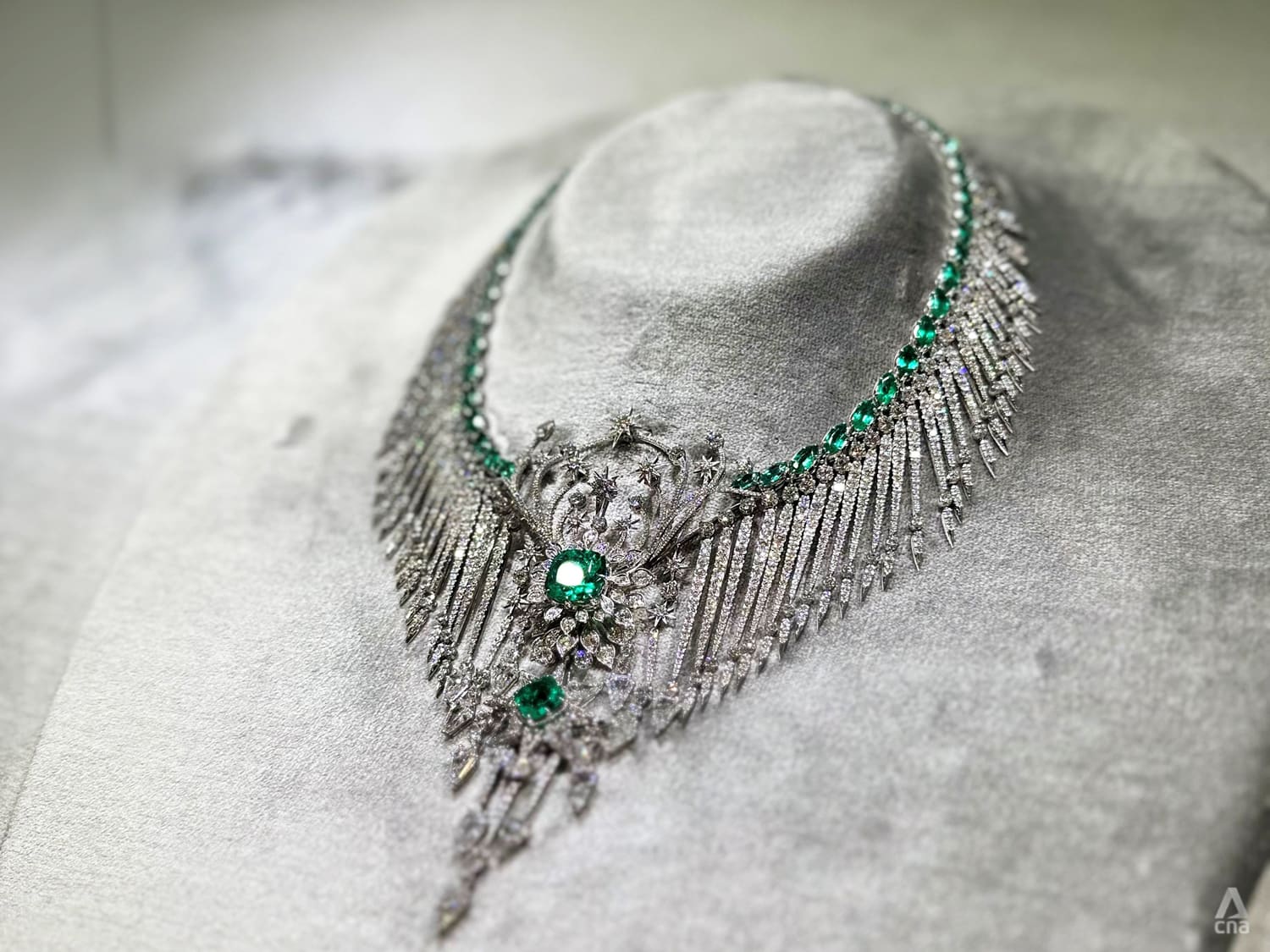 A floral motif necklace, adorned with a 10-carat diamond, features opal-engraved beads along its chain, showcasing its timeless allure. Elsewhere, matching earrings accentuate two old European-cut diamonds, each more than 12 carats, encircled by flower-cut opals, while baguette and paisley diamonds add an extra layer of opulence.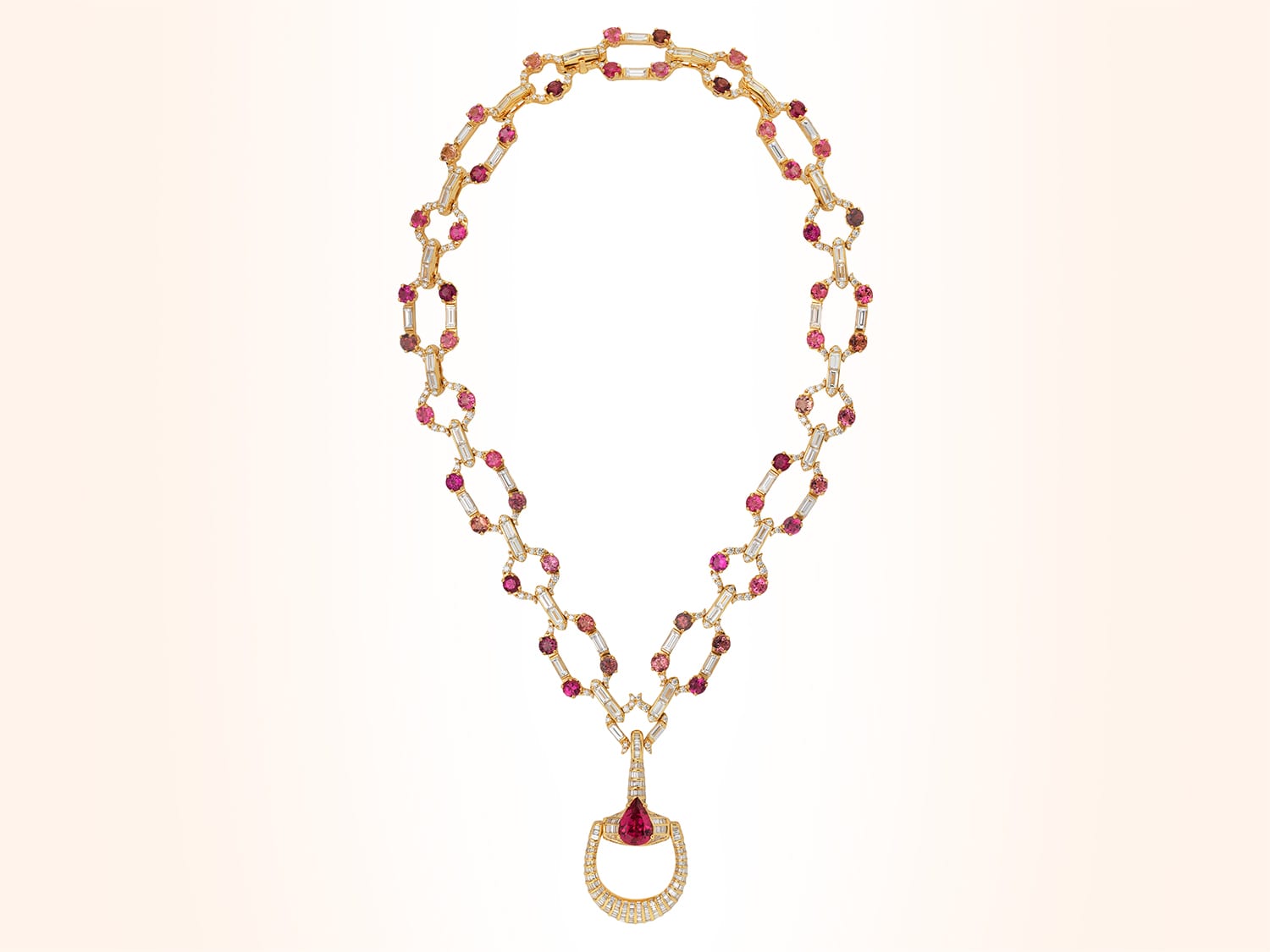 Unveiled at the Gucci Archive building at Palazzo Settimanni in Florence, which showcases the house's 100-year history, the Allegoria collection also pays homage to the rich heritage of the house. There are references to other iconic motifs such as a diamond Horsebit pendant as well as gold lion head earrings with a jewel in the animal's open mouth.
CNA Luxury was in Florence, Italy, at the invitation of Gucci.