How one of the blackest substances on earth ended up in a luxury watch
And no, it didn't involve a spray can of black paint.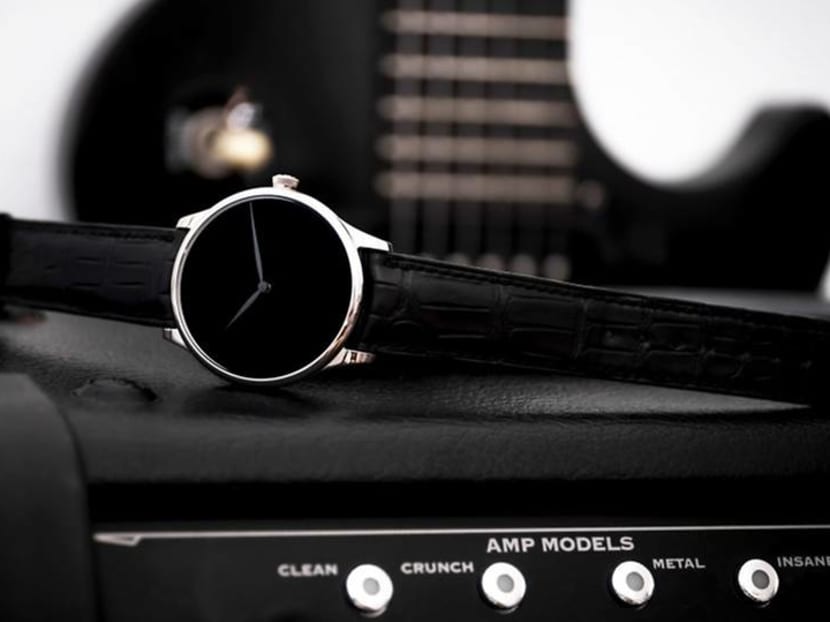 H Moser & Cie may well be the only watchmaker with a sense of humour. When it's not busy producing elegant dress watches with beautiful fume dials and complications, it's making a statement with bizarre one-offs made of Swiss cheese, plants or the hallmark features of other brands' iconic models. For last year's April Fool's joke, the brand revealed a concept watch you couldn't even read the time off because everything was supposedly coated in Vantablack, one of the world's darkest materials.
As it turns out, interest and demand for such a ridiculous concept was so overwhelming that H Moser & Cie decided to follow through on the idea – with practical revisions, of course – and it resulted in the Venturer Concept Vantablack series last year. For 2020, the collection welcomes new Venturer Vantablack Black Hands models with an even stealthier look with barely-there hands.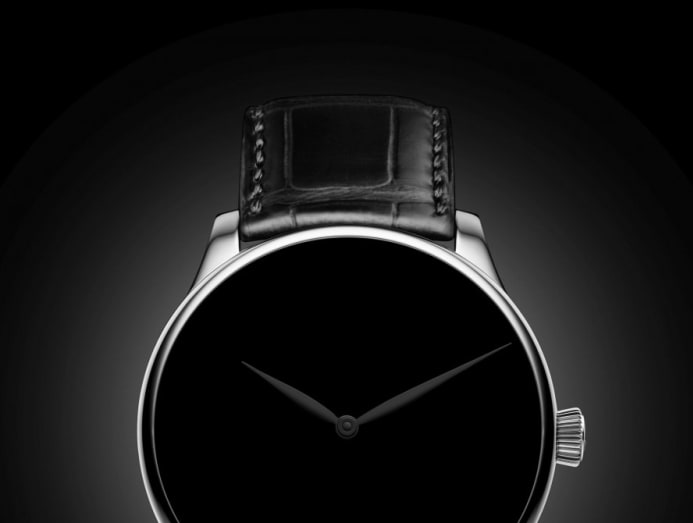 If you're wondering why the so-called "Black Hands" appear grey on the watches, it's because Vantablack is really just that much blacker by comparison. Created by UK-based SurreyNanosystems, Vantablack is the brand name for a range of ultra-black coatings capable of absorbing up to 99.965 per cent of visible light, and was primarily developed for applications such as deep space imaging, automotive sensing and optical sensing. In a watch, it's just cool.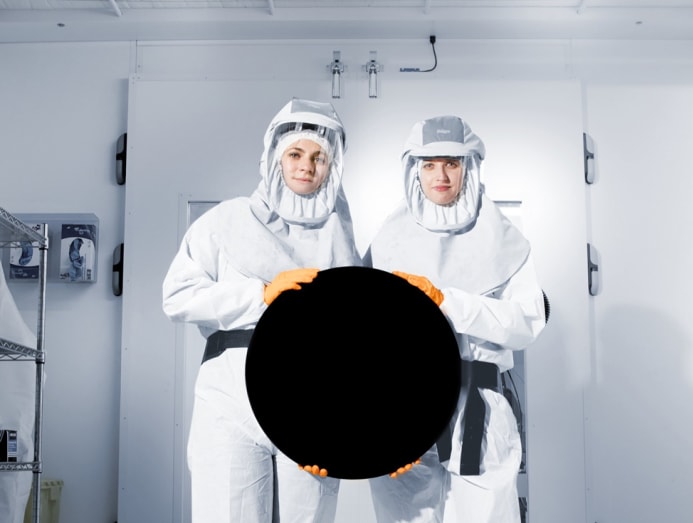 To get a better idea of what this fascinating material can do, we spoke to SurreyNanosystems' Ben Jensen who, according to his LinkedIn profile, is the founder and chief technology officer "at a place that makes Lord Voldemort's dark heart look as bright as the sunrise on Venus."
GIVEN VANTABLACK'S ORIGINAL PURPOSE, WERE YOU SURPRISED AT THE INTEREST AND DEMAND COMING FROM THE LIFESTYLE SECTOR?
We were, actually. When we launched it at the Farnborough Airshow in 2014, we expected maybe five to 10 people to come by, say hello and maybe show some interest. But I think we ended up headlining the show. We soon had camera crews from across the world come and have a lock at these materials because no one had ever seen anything like it before.
Very quickly we were inundated with requests from all sorts of people but we weren't set up to respond to non-engineering requests until we developed a more accessible version called Vantablack S-VIS. Even then we only wanted to work with lifestyle companies that would do the coating justice and really go the extra length to integrate it.
HOW DIFFICULT WAS IT TO PUT IN A WATCH?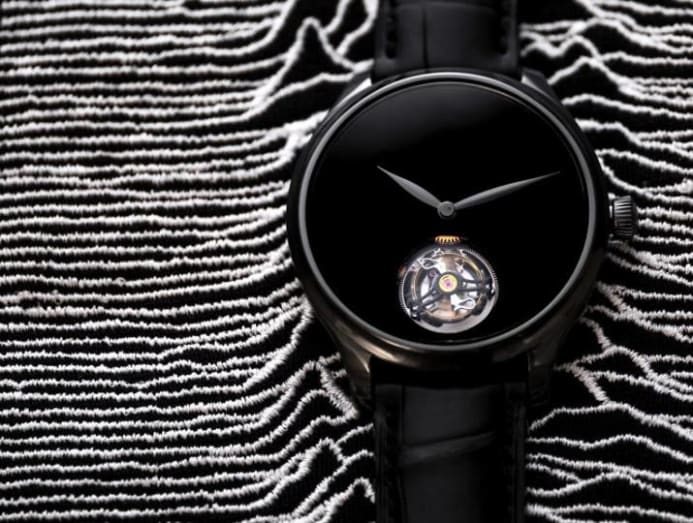 When you have a dial that's super black, you can't judge where the surface is. So something as basic as mounting the hands becomes incredibly difficult. You can't appreciate how challenging it is until you've looked at one of these dials under a microscope and realise it's like staring into a void. You'd need a reference point just to figure out how far away it is.
So the fact that H Moser was willing to put in all that effort was what set them apart.
HOW LONG DOES THE COATING PROCESS TAKE?
It depends on what we're coating. It can take up to 100 hours to coat a component meant for use in space. Even coating a watch dial can take many, many hours. Once we have the initial plating down, it goes through plasma processing, which is basically processing the component in a reactor that looks like something out of Star Trek.
We bombard the surface with ions, do some dry chemistry and make it functional by making sure it's hydrophobic, which means water will never touch the surface of it. So it's not like we just spray the coating out of a can. It's very difficult to do, but the result is stunning.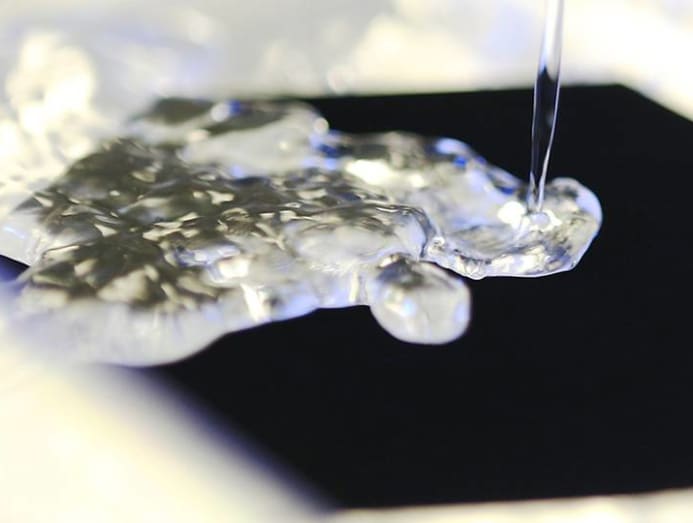 WHAT DOES VANTABLACK… FEEL LIKE?
You wouldn't be able to feel it. Your fingers don't have the resolution to feel it so all you'll feel is the underlying metal. The structure is very strange – it seems like a solid paint but it isn't. If you look at it through a scanning electron microscope it would look like you're swimming through a coral reef.
This "reef" is made up of vertically aligned nanotubes, so when light enters, it gets trapped and bounces around and around until it eventually dissipates into heat. The coating can also be taken from -270ºC to 300ºC in seconds and nothing will happen to it. It won't move or crack and will just be happy resting on the substrate. So it has some interesting properties other than being black.
CAN YOU COAT FABRICS WITH IT?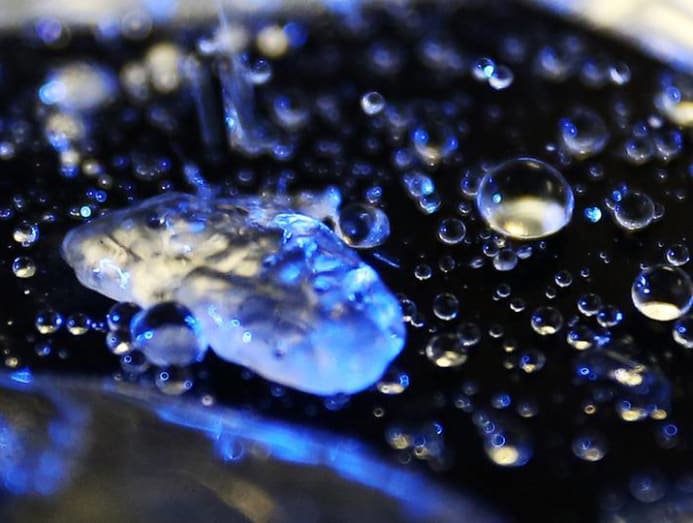 A lot of well-known fashion brands have asked if we could, and we did try it once as a test but it's just not practical. The structure is too fragile, you'd never be able to wash it, and the moment you get a bit of dust on it it would look like a diamond fell on the fabric because of the huge contrast.
That's the problem with something that's so extraordinarily black – anything that falls on it will show up. If you were to leave a piece on a desk for an hour it would look like it's been snowed on. It would look quite surreal if you could wear it, though.
CAN YOU MAKE IT EVEN DARKER THAN IT ALREADY IS?
It's theoretically possible, but the real question is whether there's any point to it because the reality is your eyes can't see the difference. And when you make a claim of a number, it's difficult to support that claim because there's a lot of uncertainty in the measurements. And the electronics that use our coatings aren't sensitive enough to know the difference between 99.8 per cent light absorption and 99.9 per cent.
WHAT ARE YOU GUYS CURRENTLY WORKING ON?
More customer-facing applications, actually. We used the Vantablack VBx 2 on a pavilion at the 2018 Winter Olympics, which I think holds the record for blackest building in the world, so that material has a lot of applicability for ultra high definition displays and billboards. We've also tested its use in cinemas. Imagine one where the ceiling and walls are coated in Vantablack. It will be like sitting in a void and the screen will look like it's floating.