Harvey Norman boss on what Singaporeans have been stocking up on
As Harvey Norman Asia celebrates its 20th anniversary in Singapore, its managing director Kenneth Aruldoss takes stock of what Singaporeans have been buying for their homes during the pandemic.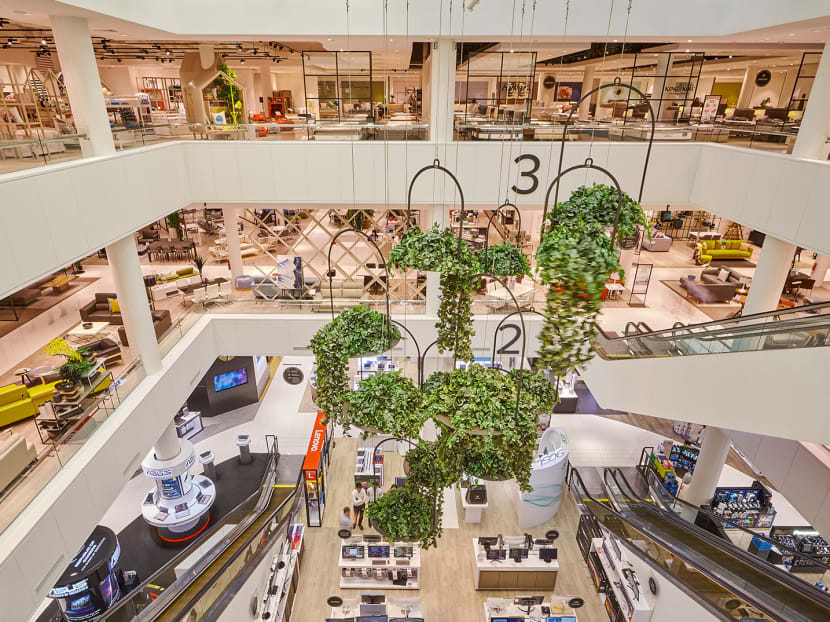 With the scarcity of land and sky-high property prices, it's no wonder that Singaporeans are obsessed with their homes.
And chances are, we've probably bought something for it, from Australian-headquartered electrical, IT, furniture and bedding retail giant Harvey Norman.
Founded in 1961 in a Sydney suburb as a single electrical goods store, it has grown into an omni-channel business with brick-and-mortar stores in Australia, New Zealand, Ireland, Northern Ireland, Slovenia, Croatia, Malaysia and Singapore, and online stores.
Harvey Norman's 2001 entry into Singapore was marked by the opening of its flagship superstore at Millenia Walk. The massive 100,000 sq ft space, sprawled over three floors, set a new milestone in redefining the retail experience, drawing throngs of shoppers weekend after weekend.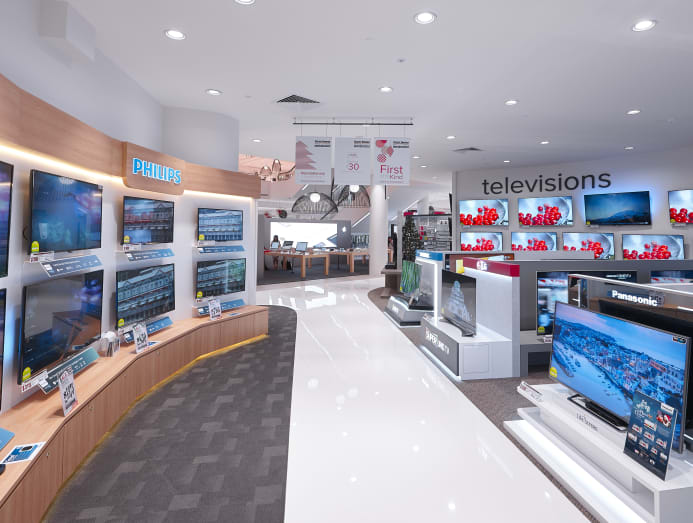 Its Shop With Confidence price guarantee, which refunds customer 10 per cent of the price difference if they find a cheaper item elsewhere, and its one- to four-year Product Care Cover, which covers all parts, labour and call out fees for an unlimited amount of repairs, engendered trust and loyalty.
Over time, the brand has expanded its footprint across the island, with the addition of three Superstores (one each in the Central, North and East) and a factory outlet in Chai Chee offering complete home solutions, with seven other stores in malls scattered across the island, carrying electrical and IT products.
"Our global presence gives us great insights into the upcoming interior trends. Besides keeping our ears close to the ground, we also conduct regular consumer research and mystery shopping to keep abreast of what customers what. (In the) last 20 years, we had our share of challenging times, but each time we crossed that bridge, our people become more resilient and our brand even stronger," said Kenneth Aruldoss, who joined Harvey Norman Australia in 1999, and became managing director of Harvey Norman Asia in 2014.
The circuit breaker period, which lasted from April 2020 to June 2020, and which saw retail shops completely shuttered for months, was no doubt one of the toughest challenges retailers had ever experienced.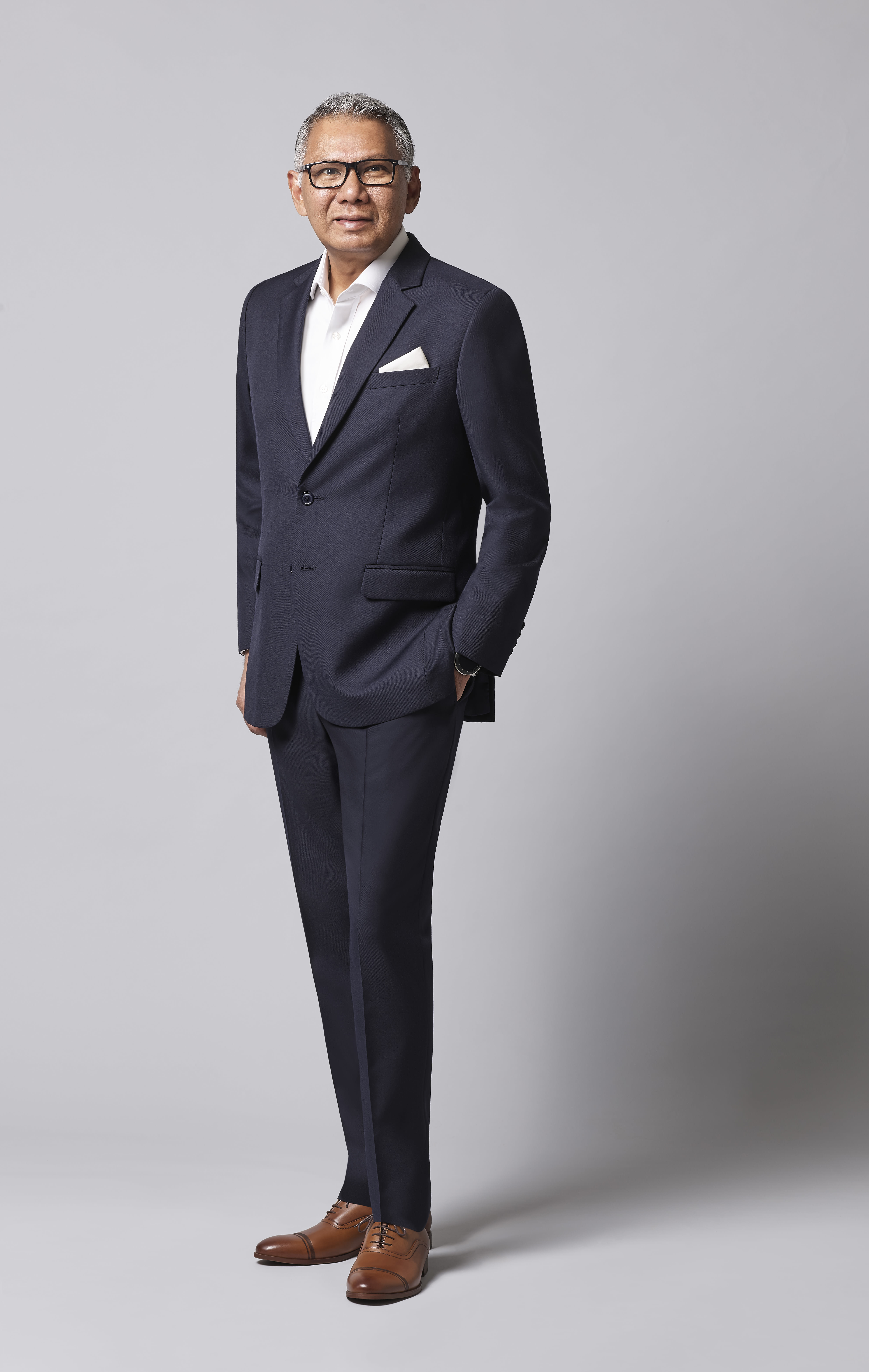 Harvey Norman, which had built a strong reputation as a go-to place for immersive and interactive under-one-roof experiential shopping, thanks to its spacious, invitingly-lit interiors, knowledgeable staff, and dedicated zones for road-testing any and every product – from hair-dryers, vacuum cleaners, TVs, computers, mobile phones, ovens, sofas, mattresses, and even VR goggles – understandably took a hit.
"Our key priority was making sure that every one of our staff is gainfully employed; the majority of landlords were supportive during the initial months, and the government's Jobs Support Scheme, certainly helped in mitigating these tough times," noted Aruldoss, adding that the company saw a big increase in purchases on its website during the circuit breaker.
The pandemic, and technology, changed the way people shop, he observes.
"They are doing more research online on products, and then either purchase online or in-store. There could be multiple interactions between a customer and our brand from in-store, to online and back in-store again for a single product purchase.
"There are many ways customers choose to interact with our brand so we need to ensure all these touch points can serve the customers well, providing them a seamless omni-channel experience. We included QR codes on our price tickets in-store so customers can instantly find out more details about the product. 
"For their convenience, we also constantly look at payment modes that our customers prefer, such as extending the now popular 'Buy Now Pay Later' facility to them on top of credit card interest-free instalments," he said.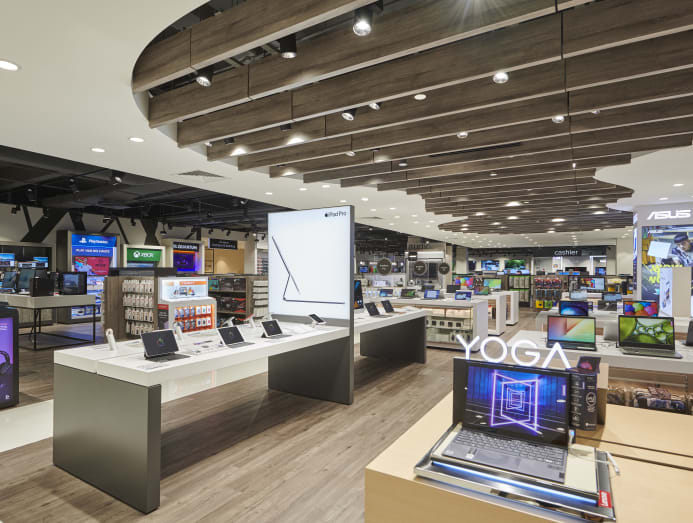 With many working or studying from home since the onset of pandemic, the demand for IT products such as notebooks, home printers, small-footprint laser printers, and premium earbuds/headphones with long battery lives has surged.
More people took up baking, so they're splurging on baking appliances such as stand mixers. They're also doing more home-cooking, so the demand for multi-door, side-by-side and bigger capacity fridges, and for microwave ovens, especially with grill functions, has increased.
 
Other popular items include office chairs, outdoor furniture, and mattresses with better specs for a restful night's sleep. Not surprisingly, gaming-related devices and accessories are also increasingly sought after as people seek to entertain themselves at home.
"There's a trend towards DIY handicraft, as customers have more time now and are looking for hobbies to fill their time and as a family bonding activity they can do at home," said Aruldoss. "We are seeing an increasing interest in handicraft cutters by this brand called Cricut".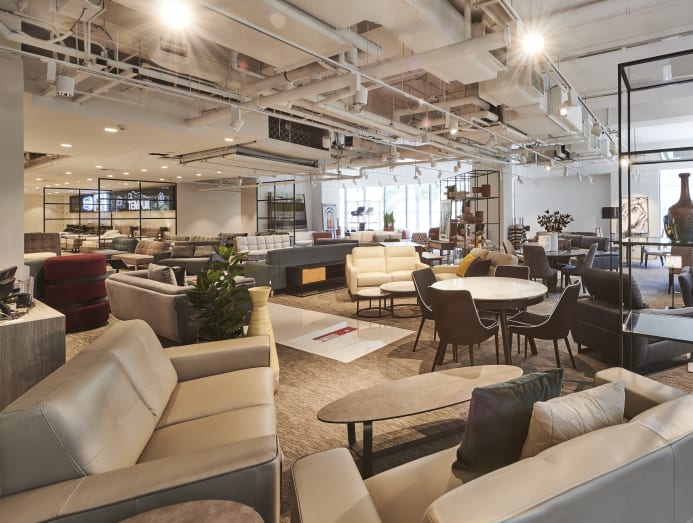 Of note also, is the trend for shrinking apartment sizes dovetailing with the rise in the numbers of singles. As such, people have been buying more multi-function appliances, such as multi-cookers that can cook, steam, bake, and grill; kitchen mixer machines; and vacuum handsticks with both vacuum and mop functions, as well as modular sofas, which allow flexibility for home owners to shift things around without compromising looks and style.
With regards to upcoming interior trends, Aruldoss predicts a shift towards a neutral palette and earthy tones to create a calm and relaxed environment, bringing nature into our indoor space.
While leather remains a popular choice for sofa upholstery, people are also gravitating towards fabric-upholstered ones in natural materials like cotton and linen, even though velvet is still trendy. Accent furniture pieces in solid wood, rattan, and natural stone such as marble and terrazzo, and potted plants, flower stems and vases should prove popular too.
Having been in the business for more than 20 years, Aruldoss has noticed consumers becoming more environmentally conscious. In response, Harvey Norman has stepped up on its sustainability efforts by stocking more energy-saving and water-saving appliances, and IT products with longer lasting battery life.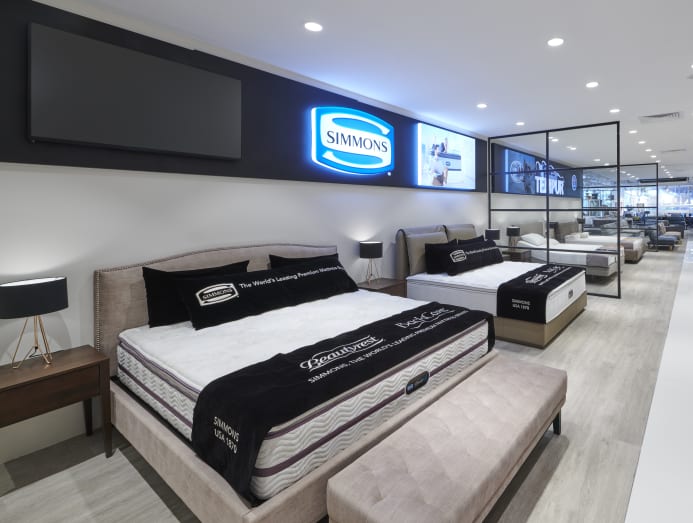 It also provides buying tips for more sustainable living, and marks the more eco-friendly products with HN Green Finds labels. It also participates in NEA's recycling programme whereby customers can bring their e-waste – old mobile phones and tablets, network and setup boxes, TV and desktop monitors, batteries, light bulbs, printers, computer and laptops – to any of its stores for recycling.
As social restrictions ease, customers have begun returning to its brick-and-mortar stores.
"While the footfall in the stores may be lower due to the increasing COVID-19 cases, the walk-ins are genuine buyers who are prepared to buy. The vast majority (of customers) still prefer to touch and feel products, and talk to our sales people for more product information, alternatives and solutions," Aruldoss noted.
But the truly paranoid who still prefer to shop from the safety of homes, but who yearn for a more personalised experience have not been left out – they can book an appointment with Harvey Norman's Virtual Shopping Assistant, who will bring the in-store shopping experience to them.