Here are some fashion moments in 2022 you might have missed
From the red carpet to the runway and everything in between.
Judging by this year's most memorable fashion moments, our world is undergoing dramatic, tumultuous change. Culturally, there is increasingly deep divisions along racial, gender and economic lines as we go to extremes online, and otherwise. The economic fallout from the unceasing war in Ukraine and the pervasiveness of social media all found their way into fashion news, editorials, and red carpets in 2022. Not mere trends, the fashion moments in this retrospective are the cultural expressions of the times in which we live. Here we present 10 standout benchmark, milestone and watershed ones:
THE PASSING OF ANDRE LEON TALLEY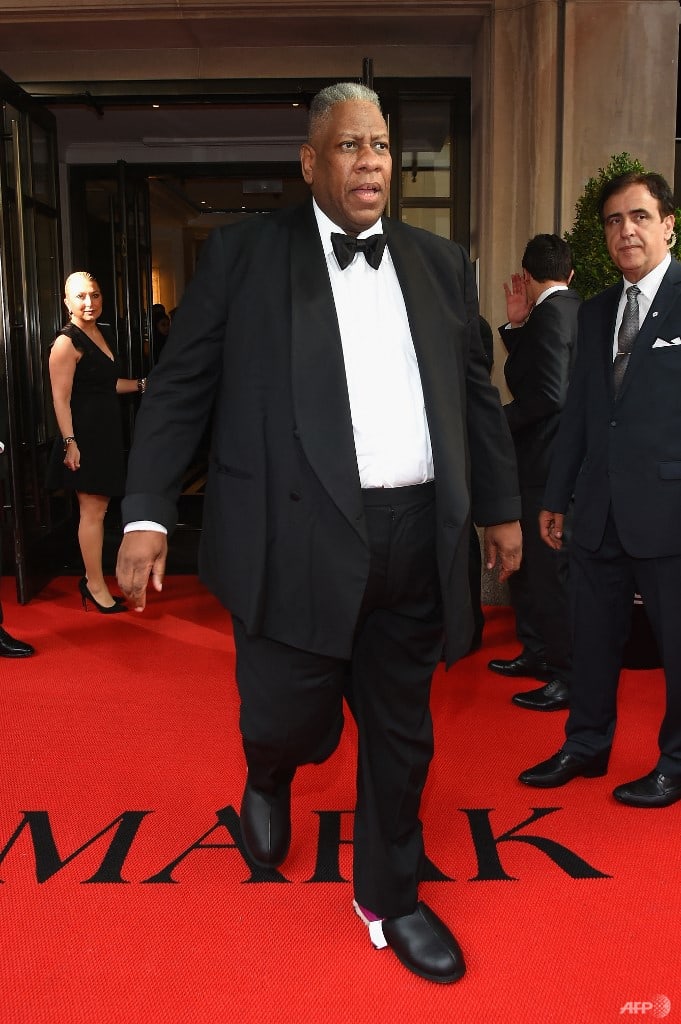 In January, the iconic André Leon Talley, the towering, never less than flamboyant fashion editor and author, died at the age of 73, broke and broken-hearted at having fallen out of grace with Anna Wintour, and being relegated to the has-been folder of fashion. His passing marks the end of a certain type of fashion queenery – the gilded, opera-coated, Baudelaire-spouting, pass-the-smelling-salts variety of inevitable, over-the-top camp completely anachronistic in these Tiktok times. And the world is all the poorer for it. You can see how the character of fashion has evolved by witnessing the rise of Talley's spiritual heir at Vogue UK: Editor-in-chief Edward Enninful, bespectacled, besuited, sombre, silently scaling the corporate suite speedily – with not a mauve mink cloak in sight.
ALESSANDRO MICHELE LEAVES GUCCI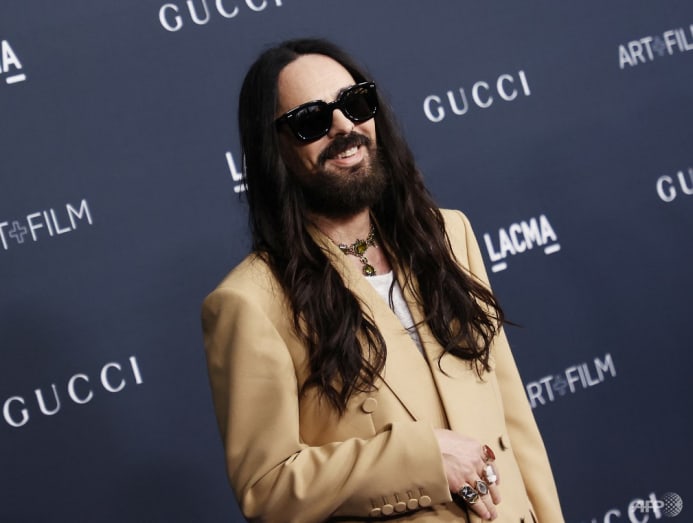 In an industry which thrives on shock value and excess, Alessandro Michele leaving Gucci was news that had tons of both. In one of the more shocking industry news of the year, Gucci abruptly announced creative director Michele's exit in an ambiguous statement, more shocking because he had led the brand to great profitability in the seven years at the label's helm, delivering revenue that tripled, and with quarterly growth rates approaching 50 per cent at his prime. His departure signals the end of fashion's loud magpie excess for which he is known. Michele's eccentric, vintage-heavy and logo-covered style redefined and refreshed the legacy Italian house for Gen Z, for which it became a uniform. Other key exits: Daniel Lee left Bottega Veneta after three successful years, in September Riccardo Tisci exited Burberry after five years, and Raf Simons showed his last collection for his hugely-influential namesake label in October, announcing its closing down on Instagram. There are no lifelong couturiers anymore, just corporate employees in a heartless and volatile industry.
WHEN DEMNA FELL FROM GRACE
It once seemed that Demna, artistic director of Balenciaga since 2015, could do no wrong: Everything he touched became fashion gold – remaking IKEA's tote, glammed-up Crocs, Lay's chips bag – until the ads in November featuring kids clutching bags made of plushie bears wearing "bondage" caused an instant backlash. The controversial ads were quickly pulled and mea culpas issued. However, online, a tsunami of outrage began against the brand and its perceived support of pedophilia and child exploitation, and defenders of morality started baying for Balenciaga's blood. And that's how Demna fell from grace.
TIMOTHEE CHALAMET'S BACKLESS RED JUMPSUIT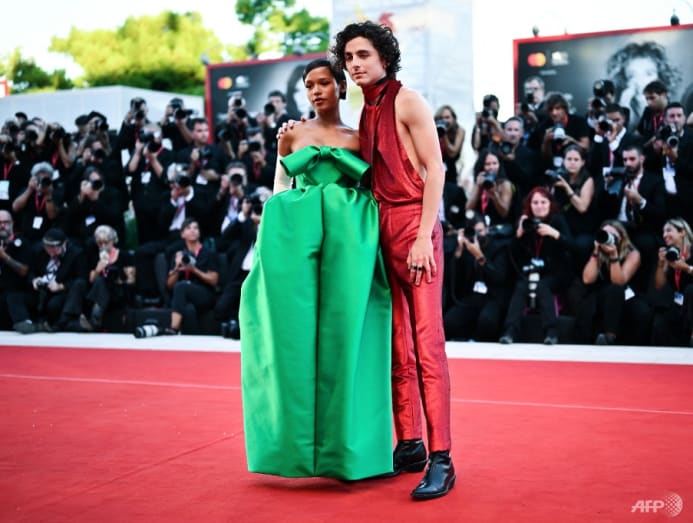 One can only imagine what Xi Jinping, who last year clammed down on effeminate actors in China to "rejuvenate national character" would have made of Timothee Chalamet's backless red Haider Ackermann jumpsuit at the Venice Film Festival. Against the wave of the trans rights, gender fluidity and sexual dysphoria, it has become a tedious commonplace to see men in full niang pao. Harry Styles never steps out without a ballgown; Jaden Smith; Marc Jacobs; Jared Leto; Lewis Hamilton, ad nauseum… The novelty has worn thin.
KIM KARDASHIAN'S CLICKBAIT FASHION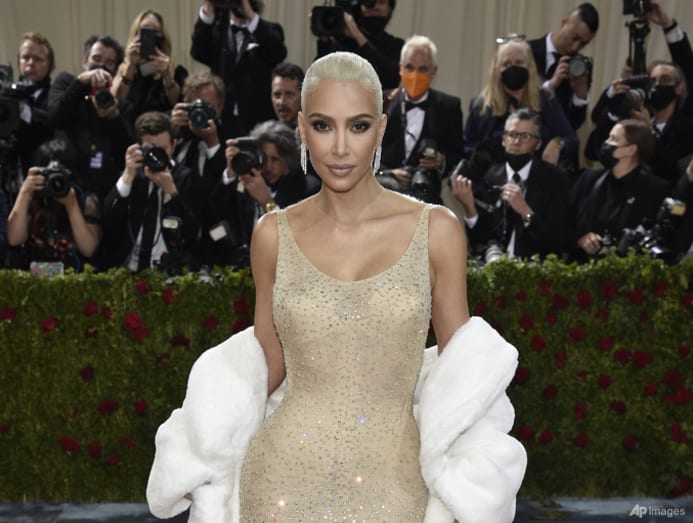 The very definition of fame, or infamy, depending on which decade you were born, the indefatigable Kim Kardashian had not one, but two fashion moments. The twin moments highlight how clickbait fashion (any outfit designed solely to elicit clicks on social media and no other function) has come to define fashion today. In May, Kardashian stitched her Venus de Willendorf person into the iconic Marilyn Monroe dress at the Met Gala, crowned with a bleached blonde head, anointing herself as the Marilyn of the digital age. However, the historic 60-year-old dress, which wasn't made for her much vaunted curves, and certainly wasn't meant to be sat down in, was damaged in the 10 minutes of wear (a sturdy replica was worn for the rest of the night.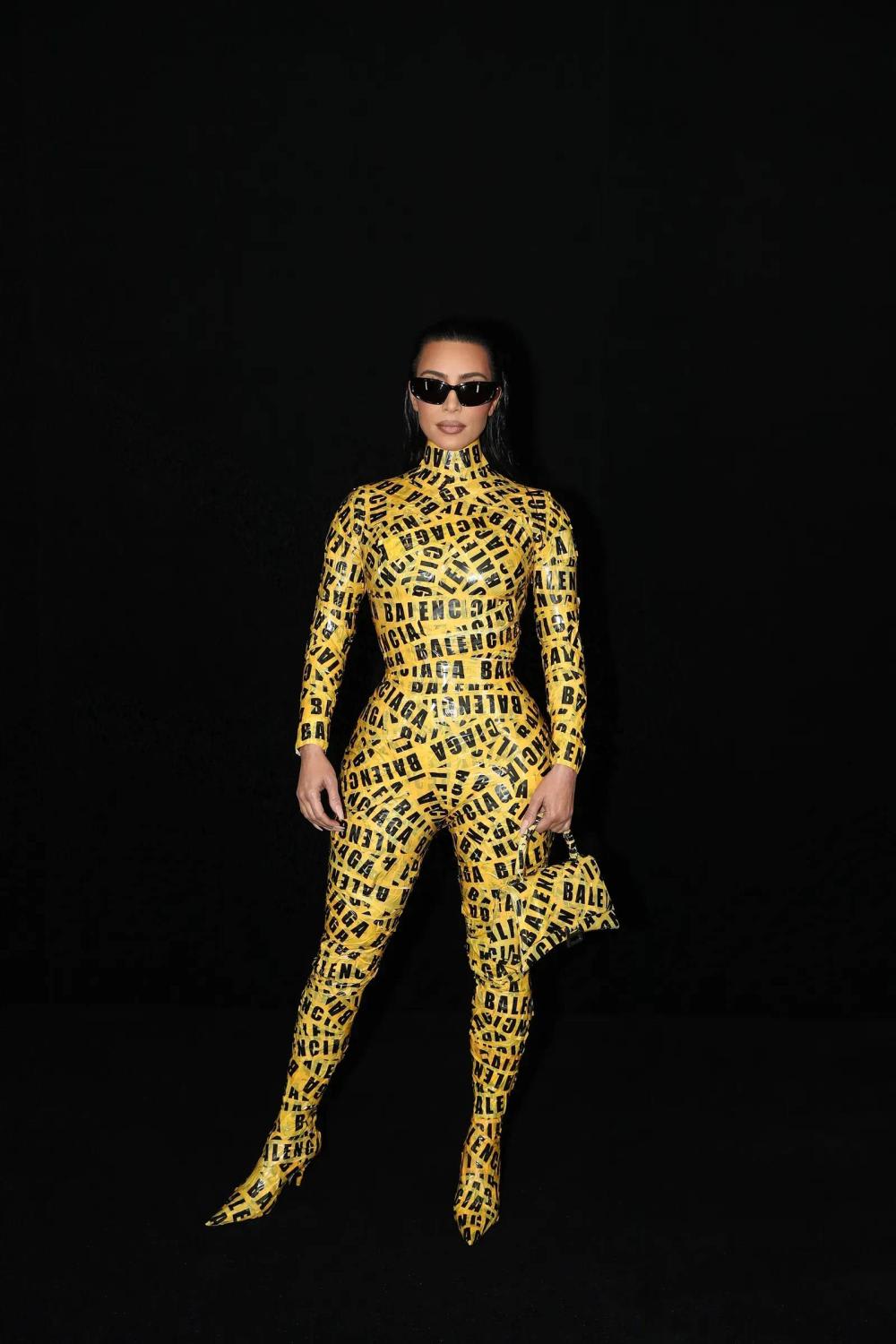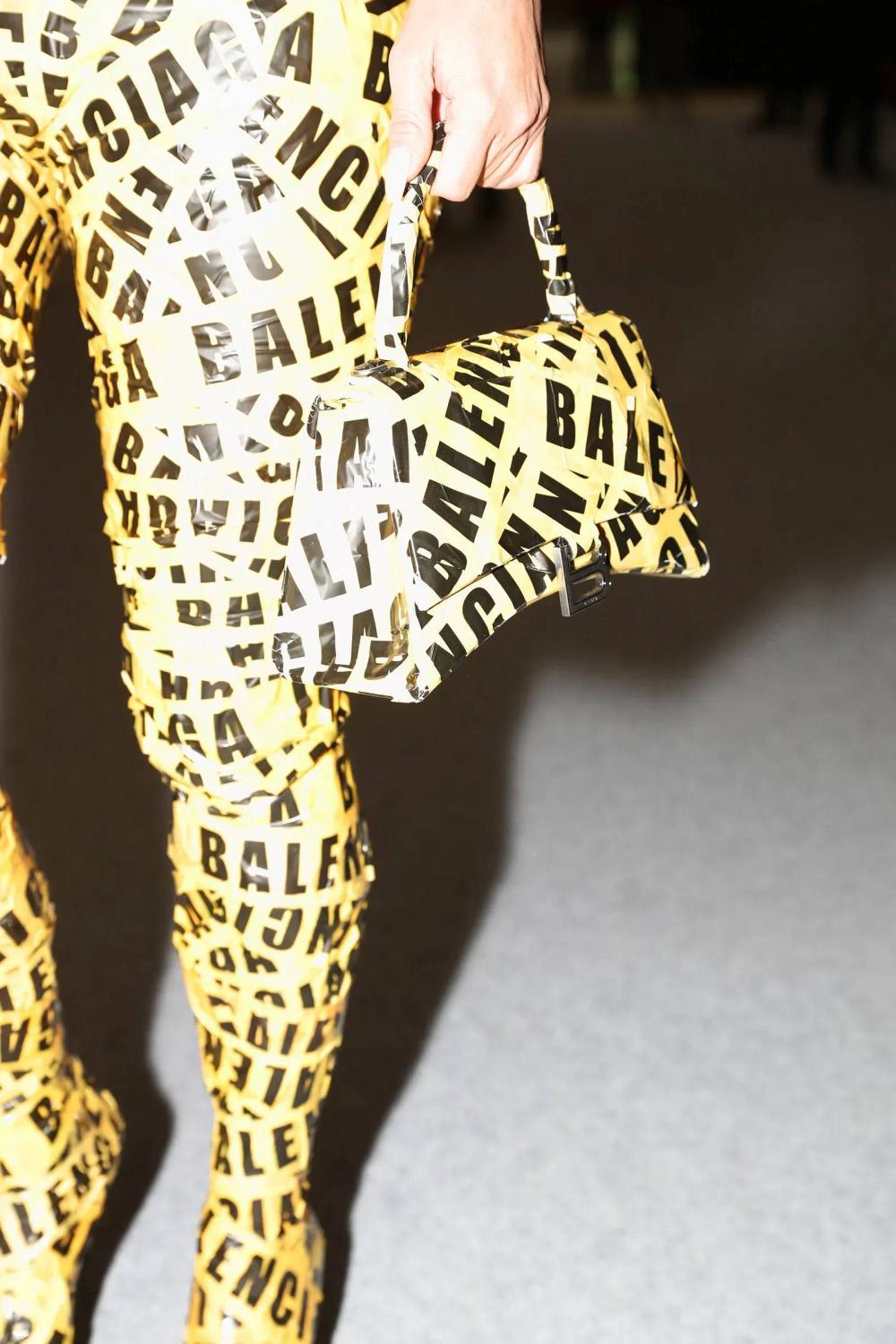 In October, Kardashian was mummified in Balenciaga-logo duct tape for the Balenciaga fall 2022 show. She was bound from chin to toe, leaving only her hands free to claw at the brand's Hourglass bag (taped to match). She needed help just to walk, and she climbed stairs sideways, at a glacial pace. The plastic tape crackled and emitted gleeful squeaks with every painful step; she couldn't go to the ladies, she couldn't bend, or reach out for an eclair. All this for clicks. This is clickbait fashion.
SUPERMODEL LINDA EVANGELISTA'S COMEBACK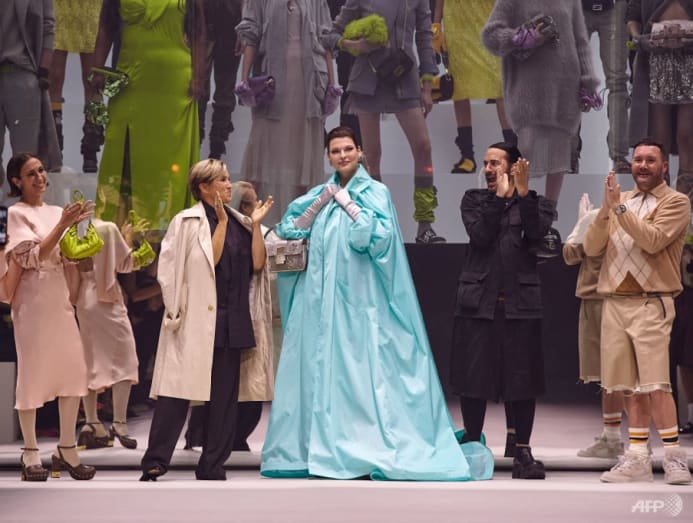 Linda Evangelista's underwhelming return to the runway for Fendi, after claiming botched fat reduction procedure, struck at the core of the body-positivity movement. The original Super was on the cover of Vogue (her last Vogue cover was in 2014), fronted Fendi's Baguette Bag campaign and did YouTube completely swaddled in shape-obscuring couture. She was just her face heaving out from a bale of fabric, like something out of Studio Ghibli.
Last March, Rihanna, while heavily pregnant, went out in public wearing a transparent Dior negligee to attend a fashion show. She was loudly lauded for the look. This cannot-unsee moment is just the epitome of how normalised nudity and sexuality has become: Cardi B in shreds of spandex; Nicki Minaj wearing just the one sequin; Madonna upended and waving her naked 60-year-old behind is just another day in the #MeToo movement. Is this the white patriarchy dictating what women should wear? Or is this Female Empowerment? Discuss.
YE GOT CANCELLED
Yeezy founder and creative director, Ye, faced massive backlash after unveiling its "White Lives Matter" shirt during Paris Fashion Week; During the outcry, he did the unthinkable with vaguely antisemitic posts on social media. Woke warriors and virtue signalers, went into livid cancellation mode. Not pretty.
DEATH OF JAPANESE FASHION ICONS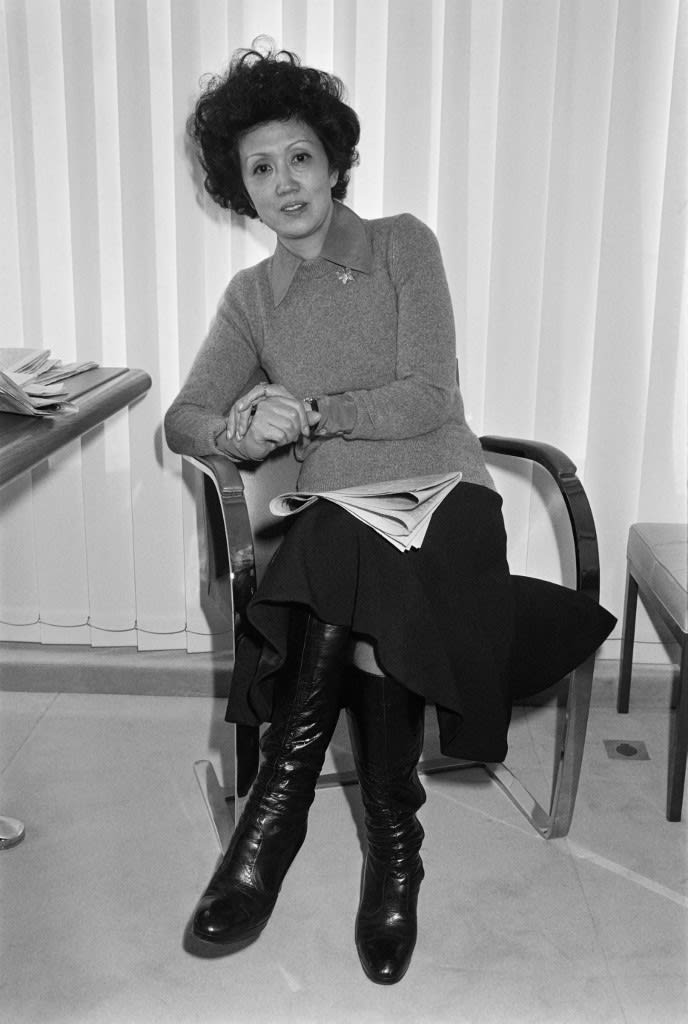 Issey Miyake died in August at 84, and days later couturier Hanae Mori passed, at 96. Both were icons and true pioneers who represented an Asian aesthetic in a Western medium. They paved the way for the other Japanese designers like Kenzo, Yohji Yamamoto and Rei Kawakubo. Their passing highlights how globally uniform fashion is now with every label, high and low, producing designs which are identical.
THE RICHEST MAN ALIVE
Bernard Arnault, who is chairman and chief executive of LVMH, became the richest man in the world, displacing Tesla CEO Elon Musk down to the second place, according to the Bloomberg Billionaires Index.
Arnault now has a net worth of US$171 billion (S$231 billion), which is more than 5 per cent of France's economy. This crowning moment has been decades in the making, and makes obvious in crude dollar signs what we already know – fashion and luxury is a trillion-dollar global inevitability, all-pervasive and everywhere you turn. Thanks to social media, every consumer is logo-literate, and can identify monograms from across a crowded timeline.